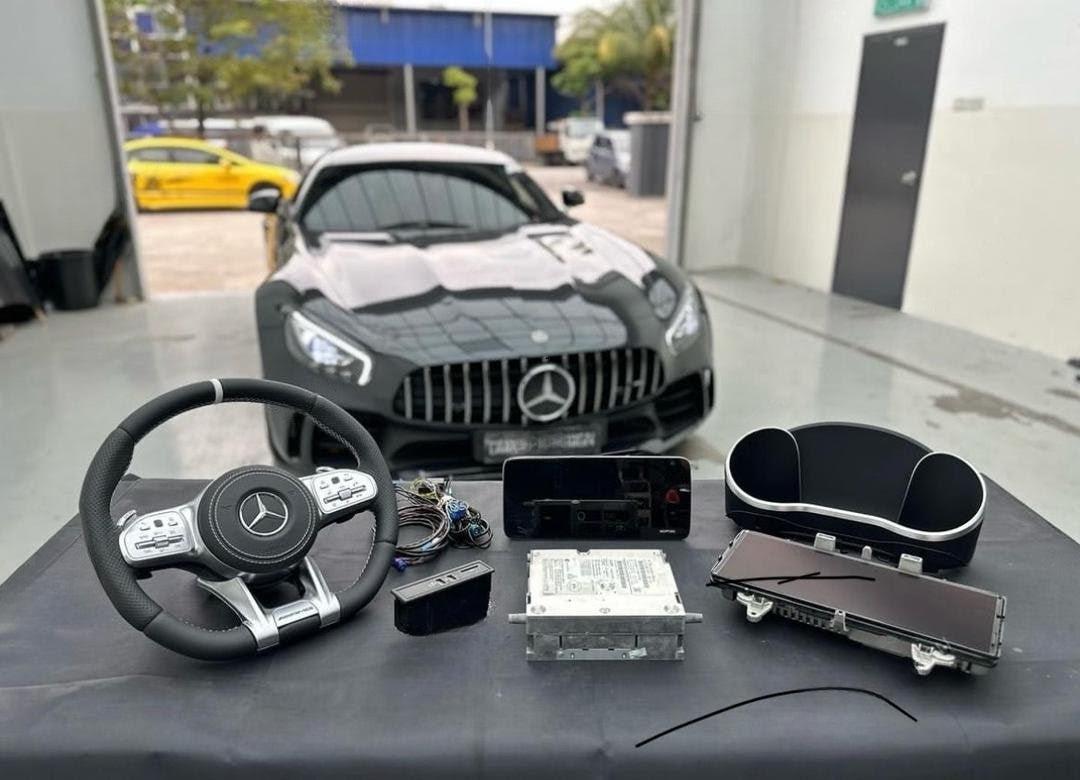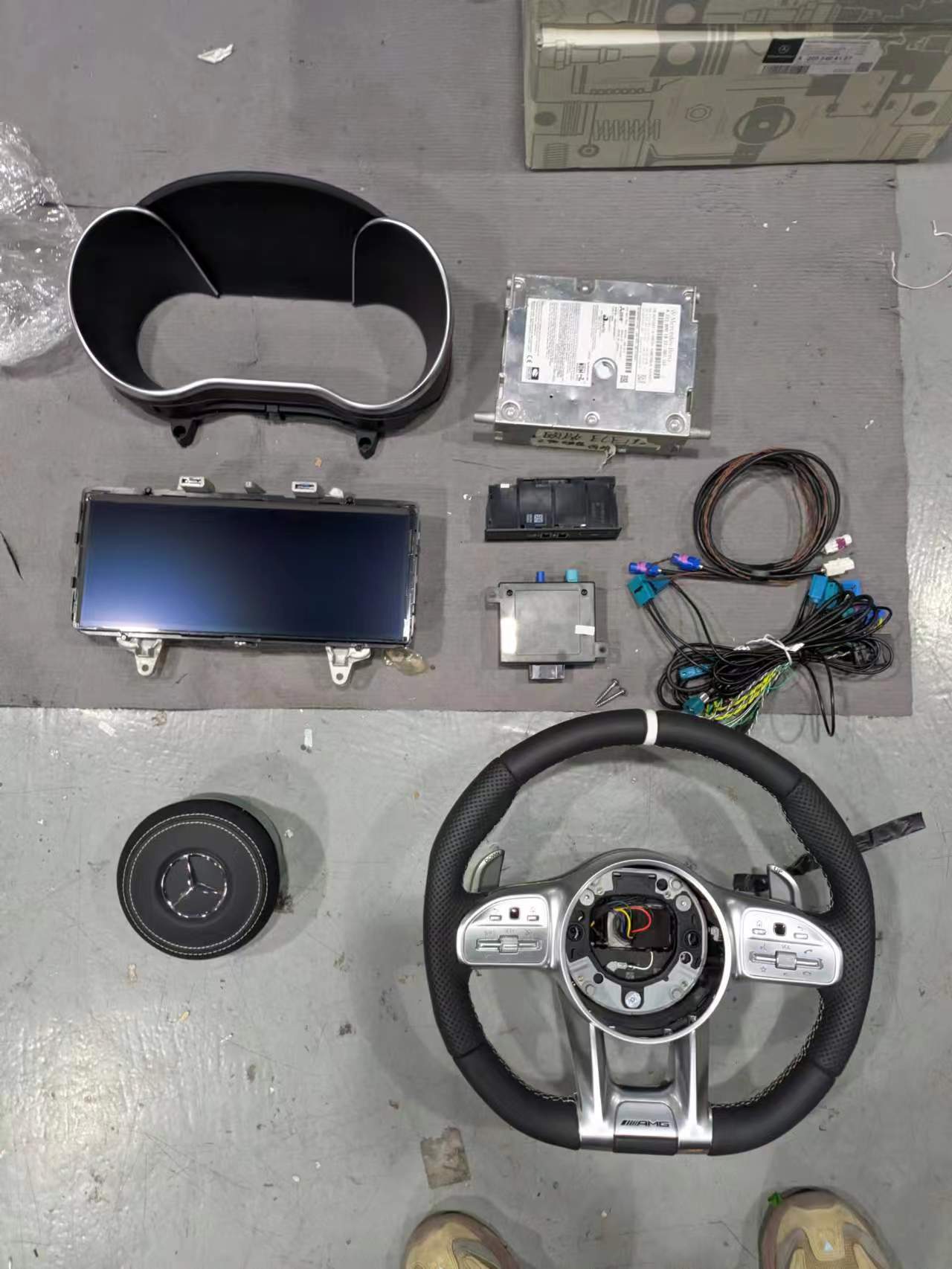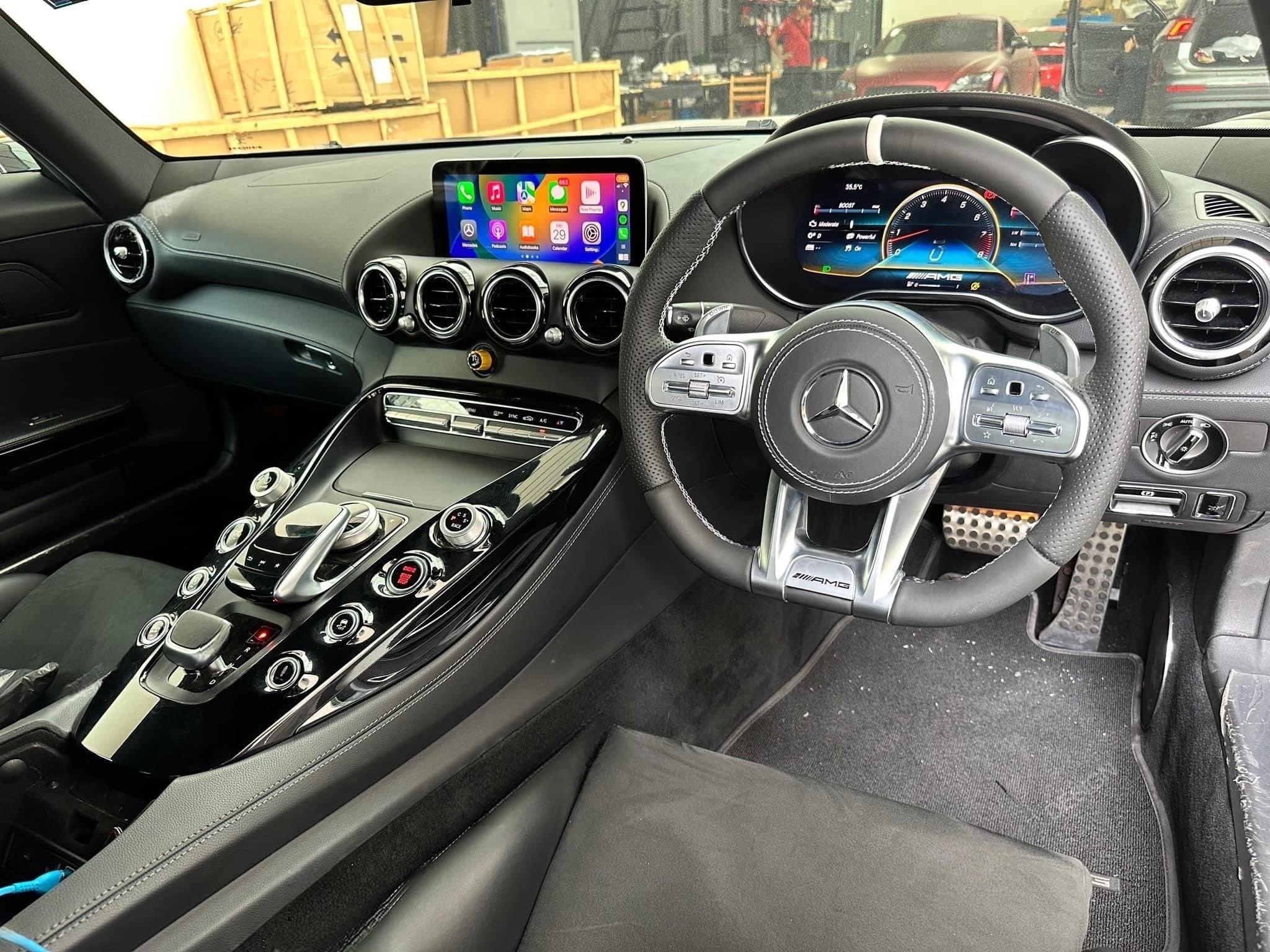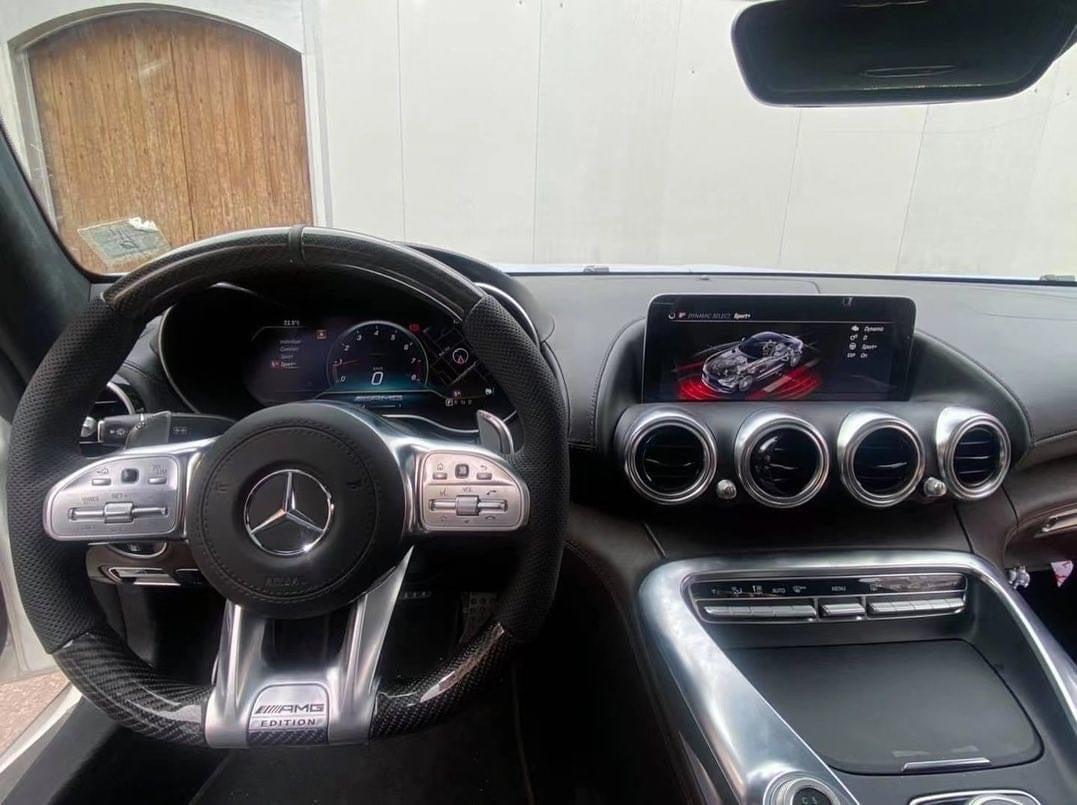 Mercedes AMG GT/GTS/GTC/GTR Face Lift Conversion Digtal Cluster, Steering Wheel, Car Play Screen upgrade Plug and Play
---
Fitment Guaranteed
Dry Carbon Fiber with 2x2 weave
UV Protectant Clear Coat
3M Tape & Screws Included

Designed by eurobahndynamics in california
Free Shipping Worldwide
Financing Available
14 day Return
Introducing the Mercedes AMG GT/GTS/GTC/GTR Face Lift Conversion - Digital Cluster, Steering Wheel, and Car Play Screen Upgrade - Plug and Play!

Upgrade your Mercedes AMG GT, GTS, GTC, or GTR to the next level of luxury, performance, and technology with our exceptional Plug and Play Face Lift Conversion Kit. This kit is designed to transform your driving experience, offering cutting-edge digital instrumentation, a premium steering wheel, and seamless Car Play integration. Elevate your Mercedes AMG to the pinnacle of modern automotive excellence.

Upgrade your Mercedes AMG GT, GTS, GTC, or GTR to the next generation of automotive technology and luxury. Elevate your driving experience to new heights with our Digital Cluster, Premium Steering Wheel, and CarPlay Screen Upgrade. Explore the road ahead with confidence, convenience, and style.

Invest in the future of driving, invest in the Mercedes AMG GT/GTS/GTC/GTR Face Lift Conversion Kit.

Upgrade from NTG 5 to NTG 5.5
Key Features:

Digital Cluster:
Experience the future of instrumentation with our state-of-the-art digital cluster. This high-resolution display delivers a wealth of information in vivid detail. With a sleek, contemporary design and customizable layouts, it allows you to personalize the interface to match your preferences. From speed, navigation, and vehicle statistics to adaptive driving assistance features, the digital cluster provides it all. It's your cockpit reimagined.

Premium Steering Wheel:
Crafted for the discerning driver, our premium steering wheel adds a touch of luxury to your Mercedes AMG. Wrapped in supple, high-quality materials and featuring ergonomic grips, it offers unrivaled comfort during your journey. Paddle shifters allow for more intuitive control over gear shifts, enhancing the thrill of driving. With the latest in multifunction controls, you can effortlessly access various vehicle functions without taking your hands off the wheel.

CarPlay Screen Upgrade:
Seamlessly integrate your Apple devices into your car with the CarPlay screen upgrade. Enjoy a familiar interface, complete with Apple Music, Maps, Siri, and other apps, all accessible directly from your Mercedes AMG's touchscreen. Stay connected and entertained while keeping your focus on the road. It's the ultimate convenience for those who demand both technology and luxury.

Plug and Play Installation:
Our conversion kit is designed with the user in mind. It's a straightforward, hassle-free installation process that requires no special tools or technical expertise. Simply plug and play, and you'll be enjoying the incredible features of your upgraded Mercedes AMG in no time. We provide comprehensive installation instructions, and our customer support team is ready to assist with any questions.

OEM-Quality Fit and Finish:
Rest assured that your Mercedes AMG will maintain its factory-level quality and aesthetics with our conversion kit. We use only high-quality components, ensuring that the fit and finish are indistinguishable from the original equipment. Your car will look, feel, and perform as though it rolled off the showroom floor with these enhancements.