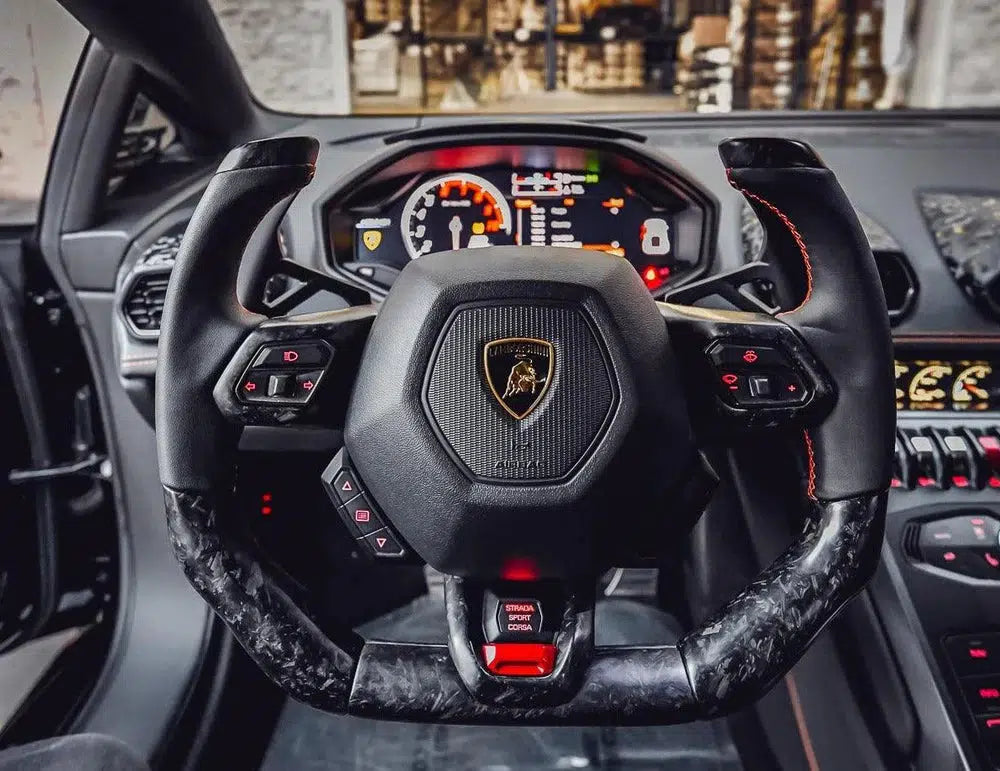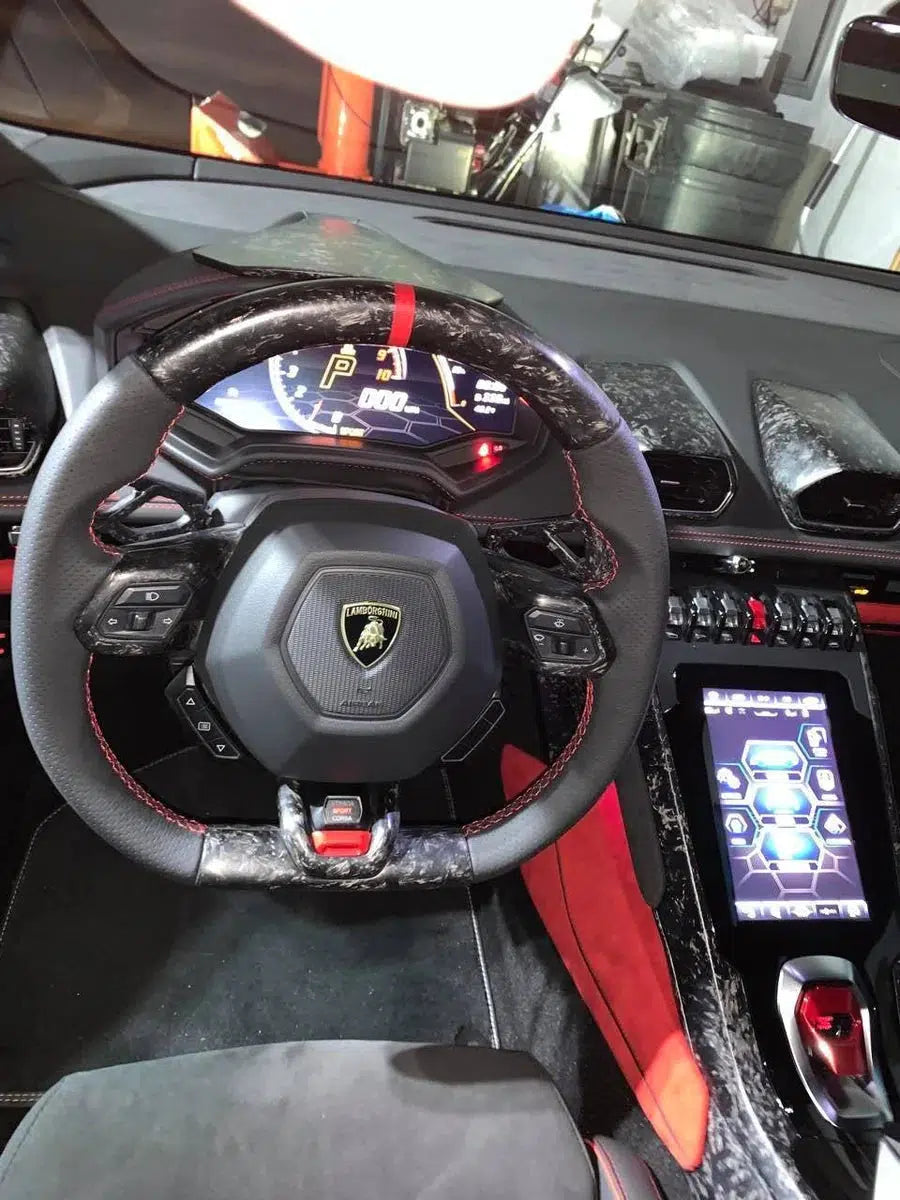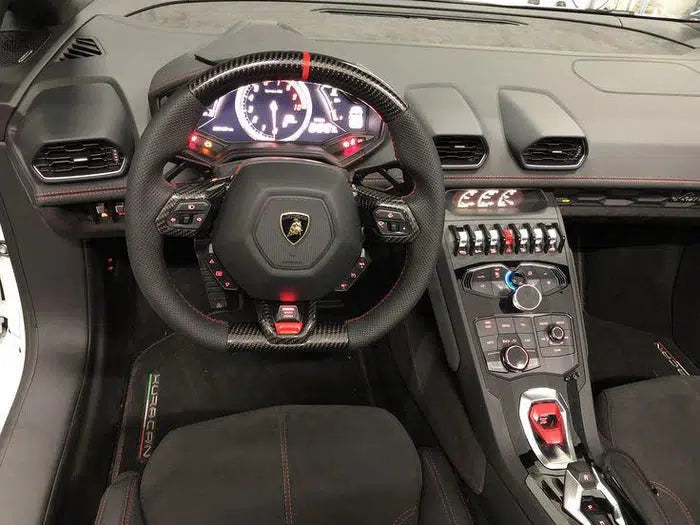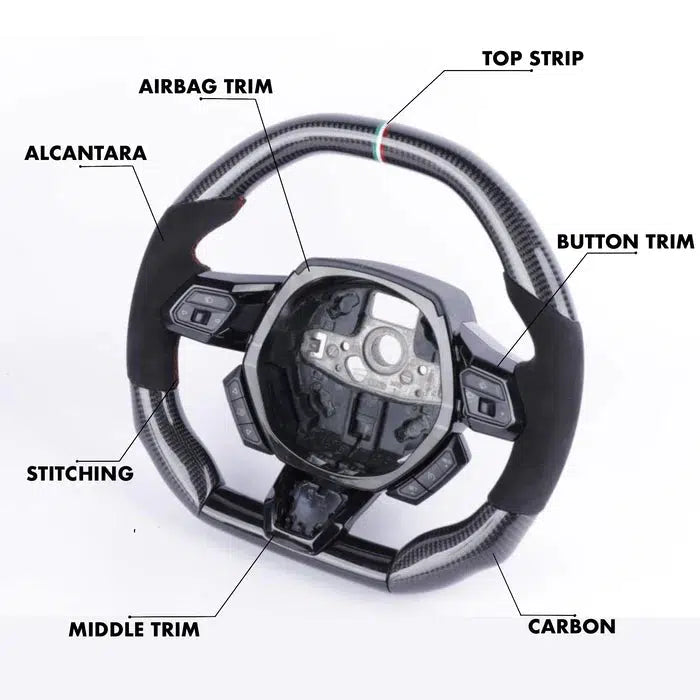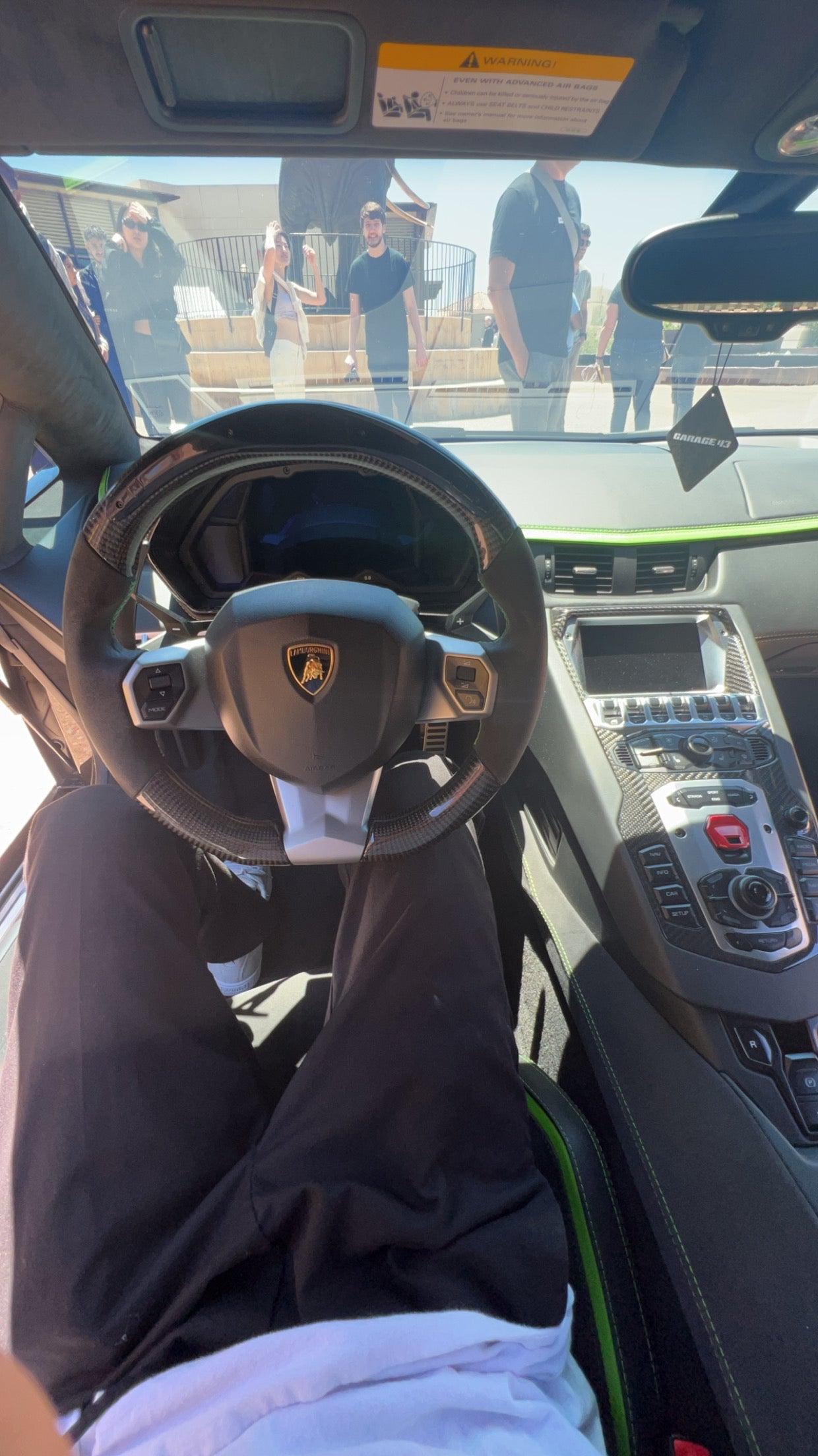 Lamborghini Full Custom Steering Wheel
---
Fitment Guaranteed
Dry Carbon Fiber with 2x2 weave
UV Protectant Clear Coat
3M Tape & Screws Included

Designed by eurobahndynamics in california
Free Shipping Worldwide
Financing Available
14 day Return
A Full Custom Steering Wheel is a premium automotive accessory designed to replace the stock steering wheel in your vehicle with a unique, customized option tailored to your preferences.

This steering wheel is a handcrafted masterpiece, meticulously crafted by skilled artisans to ensure superior quality and attention to detail. The construction of the steering wheel starts with a high-quality, lightweight aluminum or carbon fiber core, which is then wrapped in premium leather, Alcantara, or other high-end materials.

The customization options for a Full Custom Steering Wheel are extensive, with a wide variety of colors, materials, stitching patterns, and logo options available. You can choose the perfect combination of features to match your vehicle's interior and your personal style.

The shape and design of the steering wheel can also be customized to fit your preferences. You can choose from various shapes, including flat-bottomed, round, or D-shaped steering wheels. Additionally, you can specify the size and thickness of the grip to ensure optimal comfort and control.

A Full Custom Steering Wheel is not only a stylish addition to your car's interior, but it also enhances the driving experience. The improved grip and ergonomics of the steering wheel provide better control and feedback, giving you more confidence on the road.

Installation of the Full Custom Steering Wheel is straightforward, with a direct replacement for the stock steering wheel. The steering wheel comes with all the necessary hardware and wiring, making it easy for any professional mechanic or experienced car enthusiast to install.

In conclusion, a Full Custom Steering Wheel is a luxurious and practical accessory that can completely transform the look and feel of your car's interior. With its premium materials, customizable options, and improved driving experience, it is the ultimate upgrade for any car enthusiast looking to enhance their driving experience.