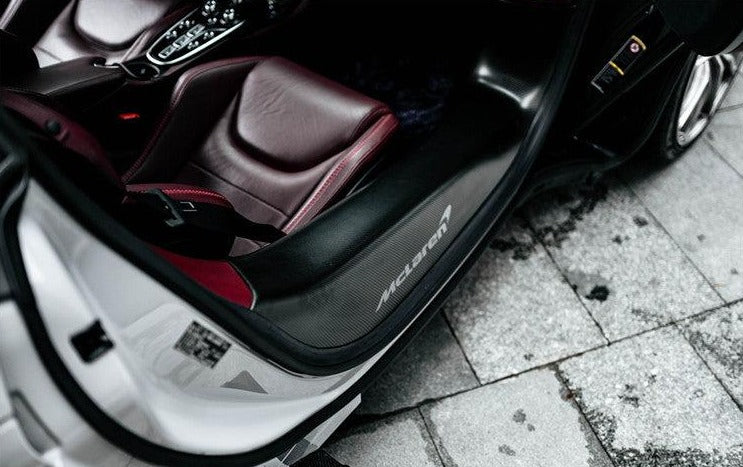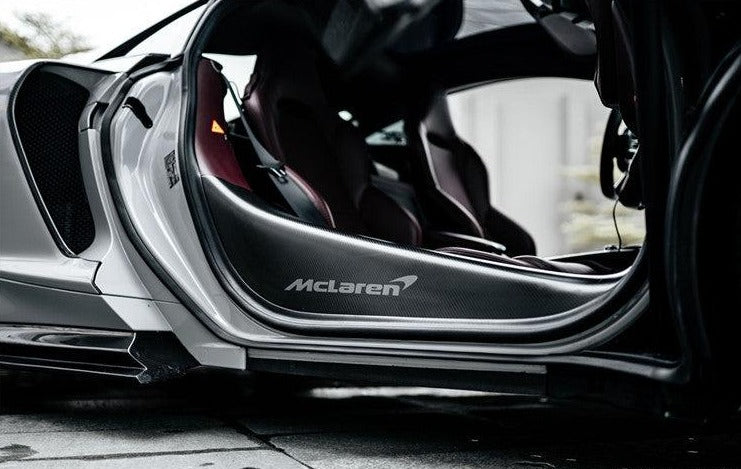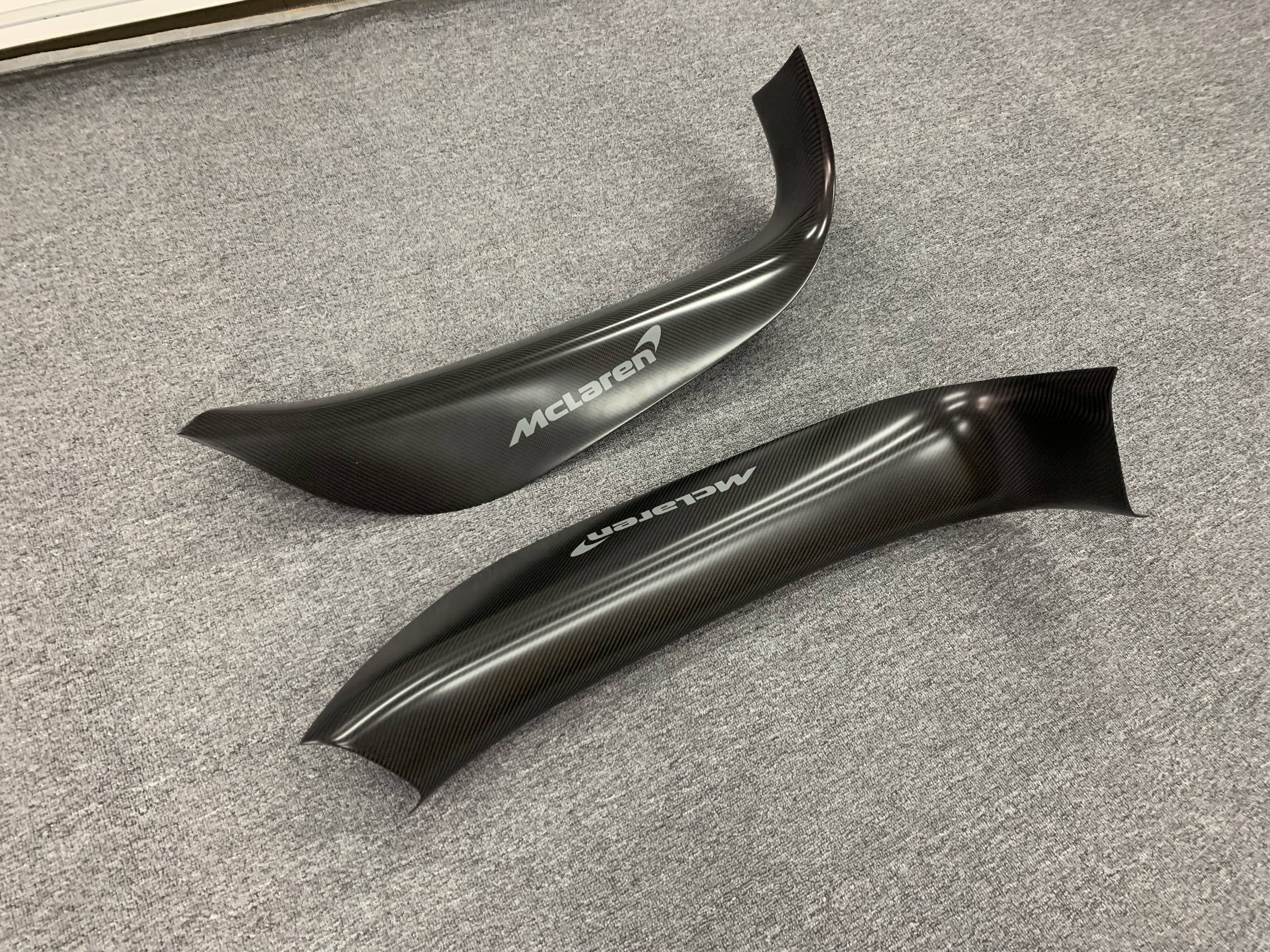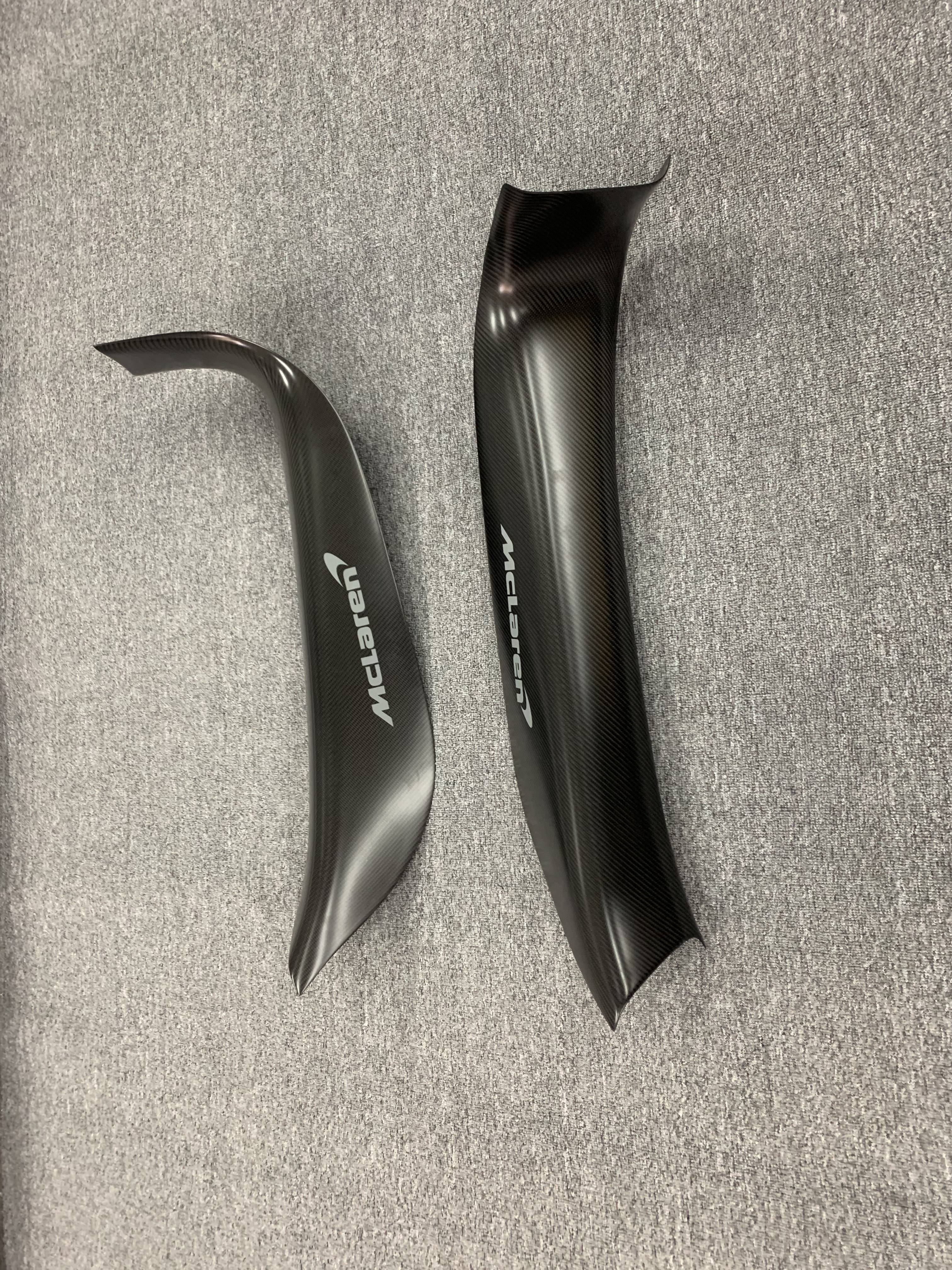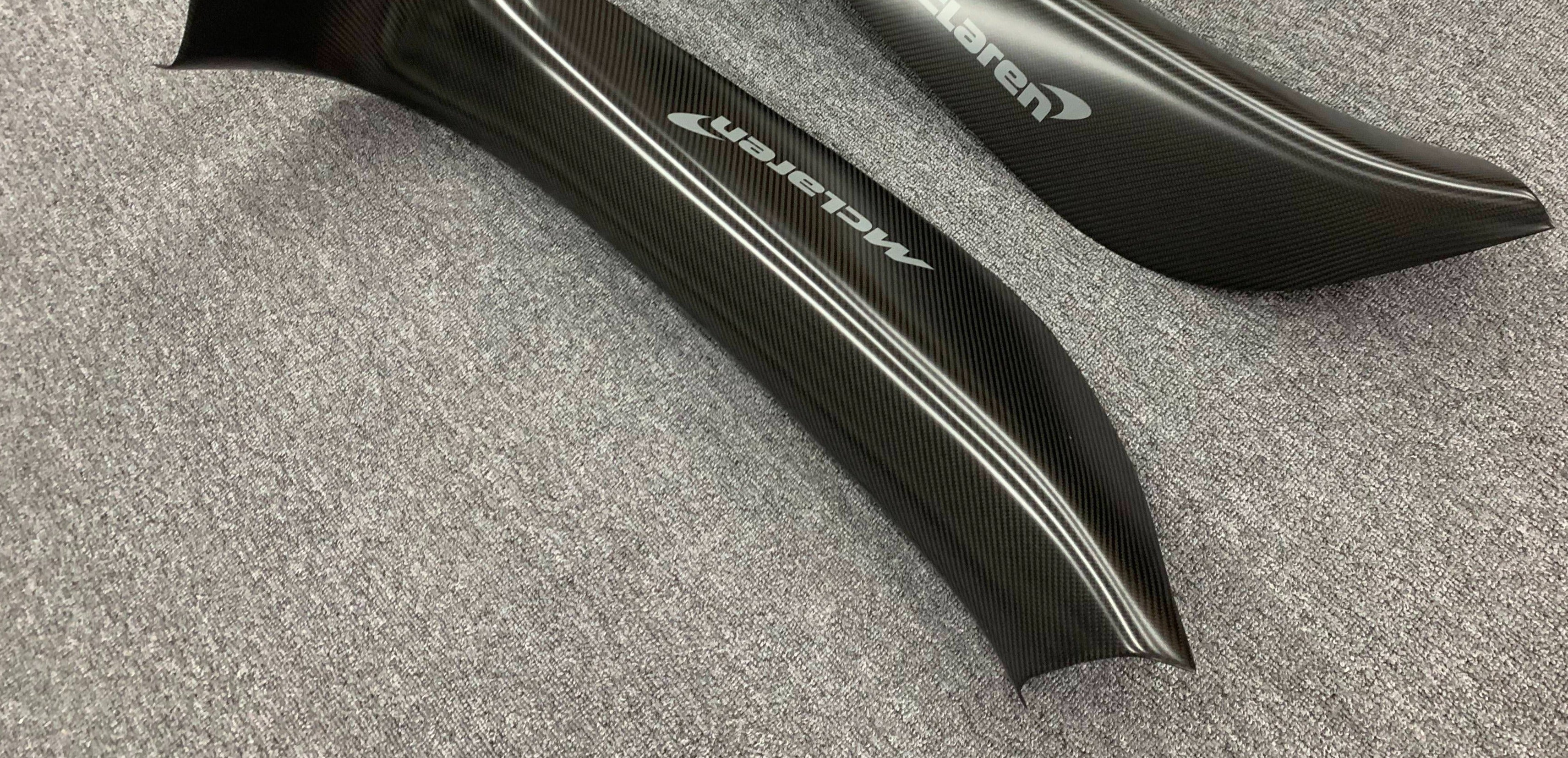 McLaren GT Carbon Fiber Door Sill
---
Fitment Guaranteed
Dry Carbon Fiber with 2x2 weave
UV Protectant Clear Coat
3M Tape & Screws Included

Designed by eurobahndynamics in california
Free Shipping Worldwide
Financing Available
14 day Return
Introducing the McLaren GT Carbon Fiber Door Sill - a striking addition that exemplifies the perfect fusion of luxury and performance for your prized McLaren GT. Elevate your interior aesthetics while adding a touch of motorsport heritage to your car's entryway.

Key Features:

Exceptional Craftsmanship: Precision and artistry define the McLaren GT Carbon Fiber Door Sill. Each piece is carefully handcrafted, ensuring flawless fit and finish. The carbon fiber weave exudes sophistication, making it a stunning visual enhancement for your McLaren GT.

Luxurious Interior Upgrade: Enhance your vehicle's interior with this exquisite accessory. The carbon fiber door sill not only adds a sense of opulence but also exudes a sense of sporty elegance, making a memorable impression every time you step inside your McLaren GT.

Durable and Lightweight: Crafted from high-quality carbon fiber, this door sill maintains the car's lightweight ethos while adding an extra layer of durability and protection to the entryway. It's not just for aesthetics; it's a practical addition that guards against scuffs and scratches.

Easy Installation: Designed for a straightforward installation, the McLaren GT Carbon Fiber Door Sill ensures a hassle-free upgrade without the need for extensive modifications or specialized tools.

Customizable Finish: Personalize your McLaren GT with a choice of finish options for the carbon fiber, allowing you to match or contrast it with your vehicle's interior or exterior color scheme.

Genuine McLaren Part: When you opt for this door sill, you're choosing a genuine McLaren accessory, synonymous with quality and excellence.

Exclusive Elegance: The door sill is more than just an accessory; it's a statement of exclusivity and style. With its limited availability and bespoke craftsmanship, it's your chance to make your McLaren GT truly unique.

The McLaren GT Carbon Fiber Door Sill is the epitome of luxury and style for your McLaren GT. It adds a touch of sophistication to your interior while protecting and enhancing your vehicle's entryway. Every time you step inside, you'll be reminded of the excellence and precision that defines McLaren.

Choose excellence, choose style, choose protection - choose the McLaren GT Carbon Fiber Door Sill and make every entry into your McLaren GT an unforgettable experience. Elevate your vehicle's interior to a new level of elegance and distinction.