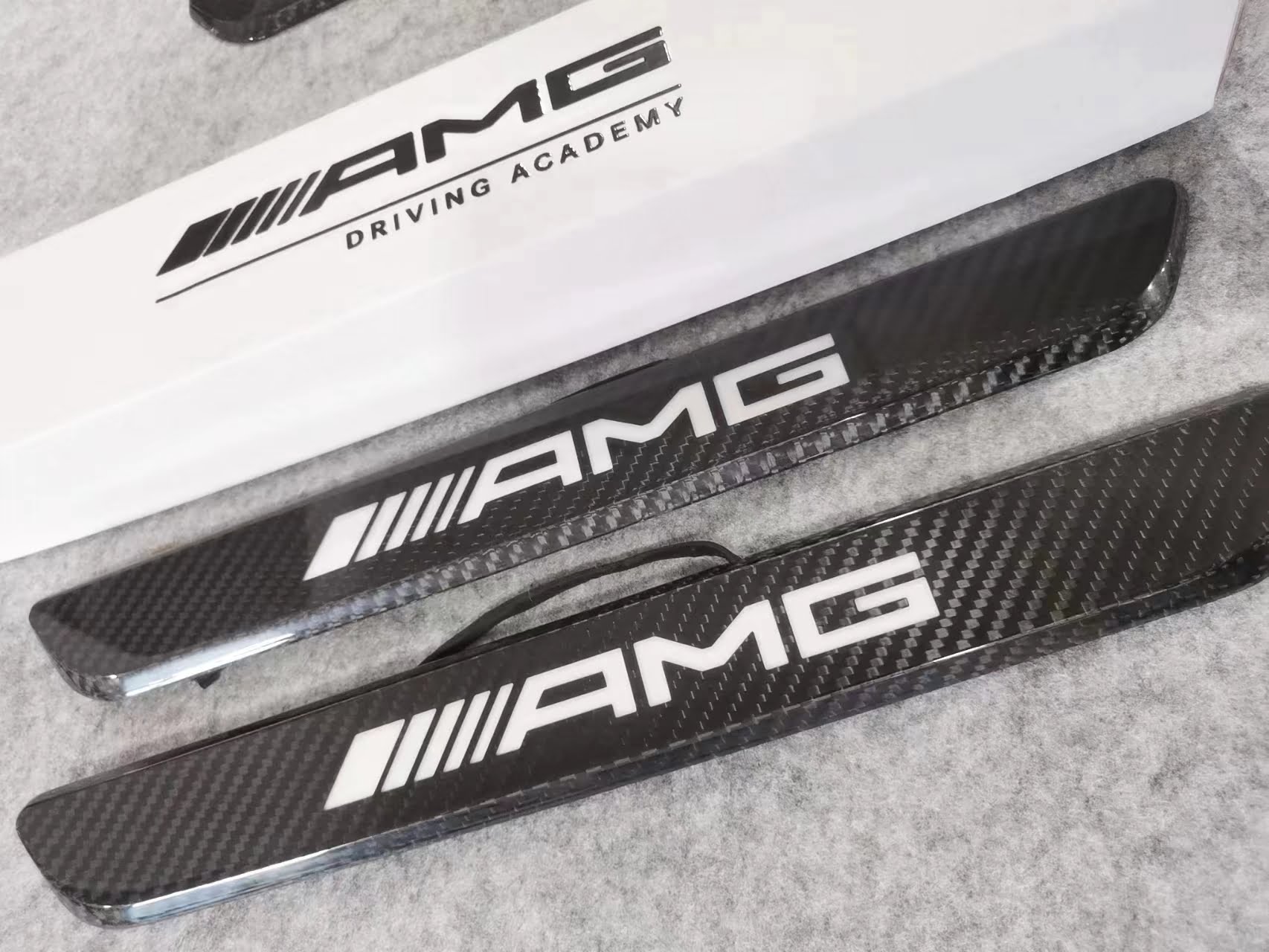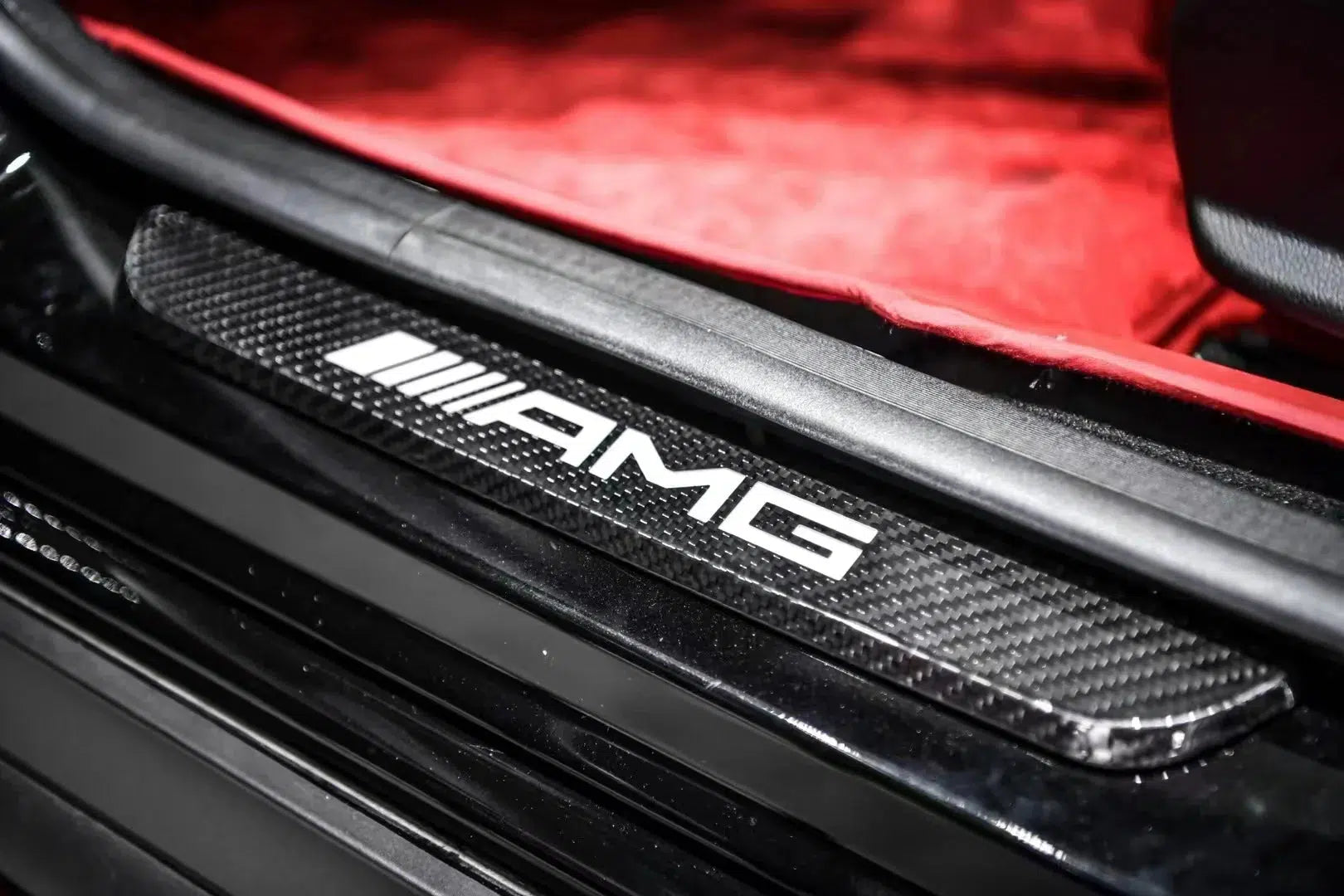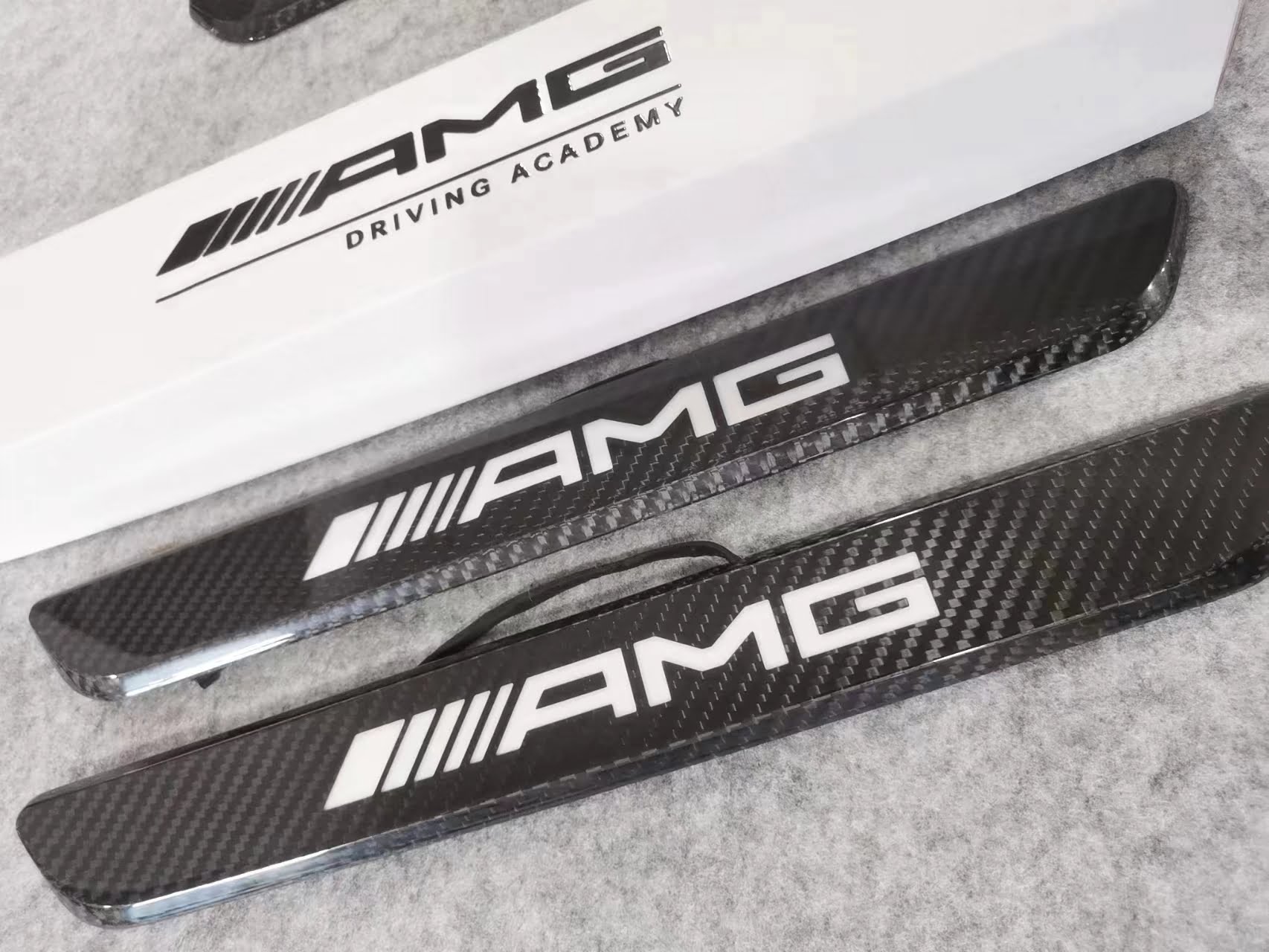 Mercedes AMG GT LED Door Sill Trim
---
Fitment Guaranteed
Dry Carbon Fiber with 2x2 weave
UV Protectant Clear Coat
3M Tape & Screws Included

Designed by eurobahndynamics in california
Free Shipping Worldwide
Financing Available
14 day Return
Introducing the Mercedes AMG GT LED Door Sill – Illuminating Excellence

Elevate your Mercedes AMG GT's style and sophistication with our Mercedes AMG GT LED Door Sill, a stunning blend of innovation and elegance. Crafted with meticulous attention to detail, this premium accessory is designed to make a lasting impression from the moment you open your car door.

Key Features:

High-Quality Materials: Our LED door sill is precision-engineered using top-grade materials, ensuring durability and longevity. Crafted to seamlessly match the elegance of your Mercedes AMG GT, it exudes a sense of luxury.

Custom Fit: Designed specifically for the Mercedes AMG GT, this door sill is an exact fit for your vehicle. It installs easily and securely, without any modifications required, ensuring a perfect fit.

LED Illumination: The highlight of this accessory is the brilliant LED illumination that adds a touch of sophistication to your vehicle. When you open the door, the Mercedes logo and AMG lettering illuminate, casting a warm and welcoming glow on the ground.

Enhanced Aesthetics: The LED illumination not only serves a functional purpose but also enhances the aesthetics of your car's interior. It creates an eye-catching focal point, giving your AMG GT an added layer of style and exclusivity.

Premium Finish: The door sill features a sleek and glossy finish, which not only complements your car's interior but also resists scuffs and scratches. It's designed to maintain its pristine appearance over time.

Easy Installation: Installation is a breeze, thanks to the user-friendly design and included installation instructions. In just a few simple steps, you can transform your vehicle's look.

Long-Lasting Performance: Built to withstand the rigors of daily use, our LED door sill is made to last. The LED lights are energy-efficient, ensuring that they will shine brightly for years to come.
Enhanced Visibility: The illuminated door sill not only adds a touch of class but also serves a functional purpose by providing additional visibility when entering and exiting your vehicle, especially in low-light conditions.

Personalized Luxury: Customize your ride with this premium accessory, showcasing your commitment to style and sophistication. Make a statement that sets your Mercedes AMG GT apart from the rest.

Perfect Gift: Looking for a thoughtful gift for a Mercedes AMG GT enthusiast? The LED door sill is an ideal choice, sure to impress and delight any automotive connoisseur.

Elevate your driving experience with the Mercedes AMG GT LED Door Sill. Discover a world of elegance, innovation, and style every time you step into your car. Order yours today and make your Mercedes AMG GT shine brighter than ever before.