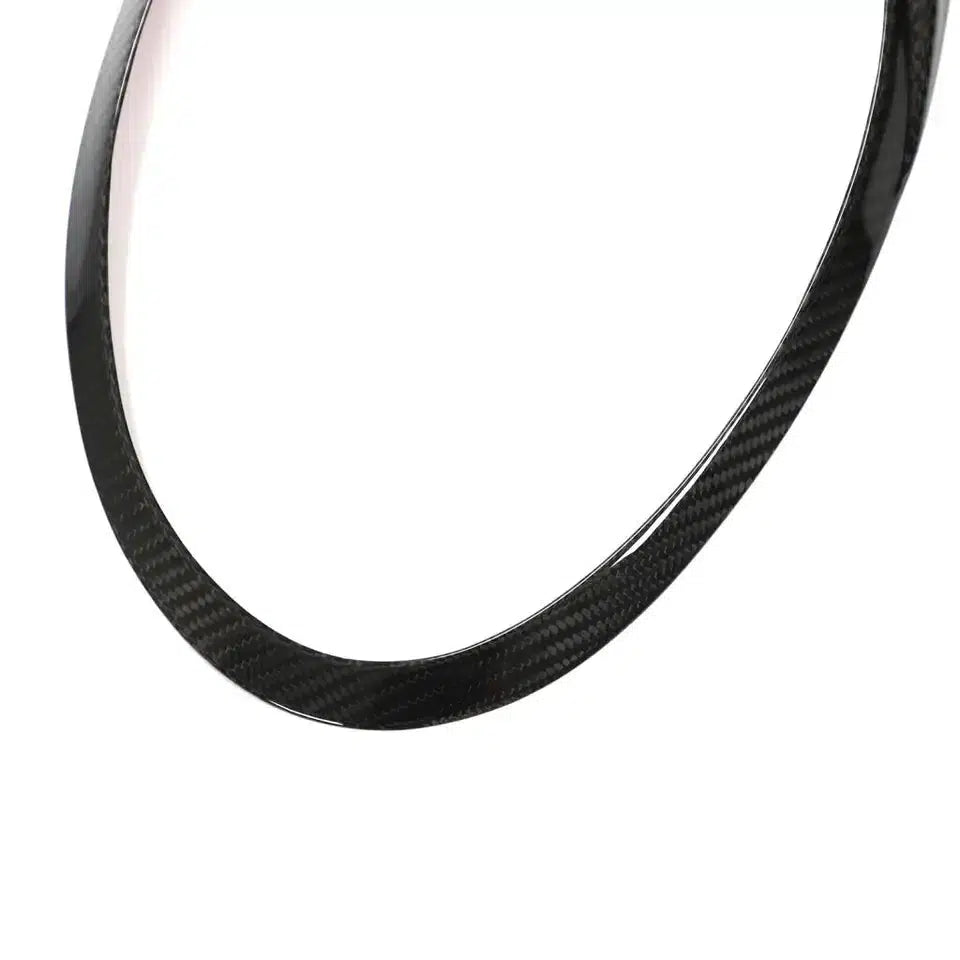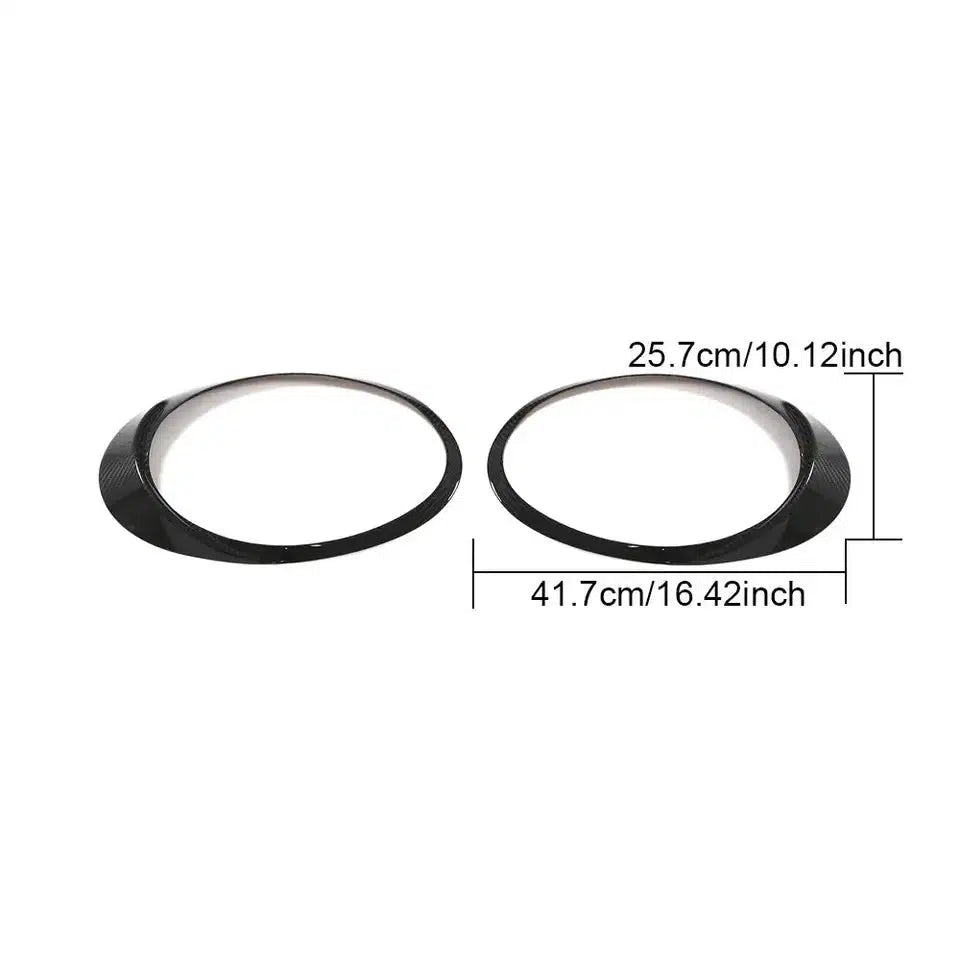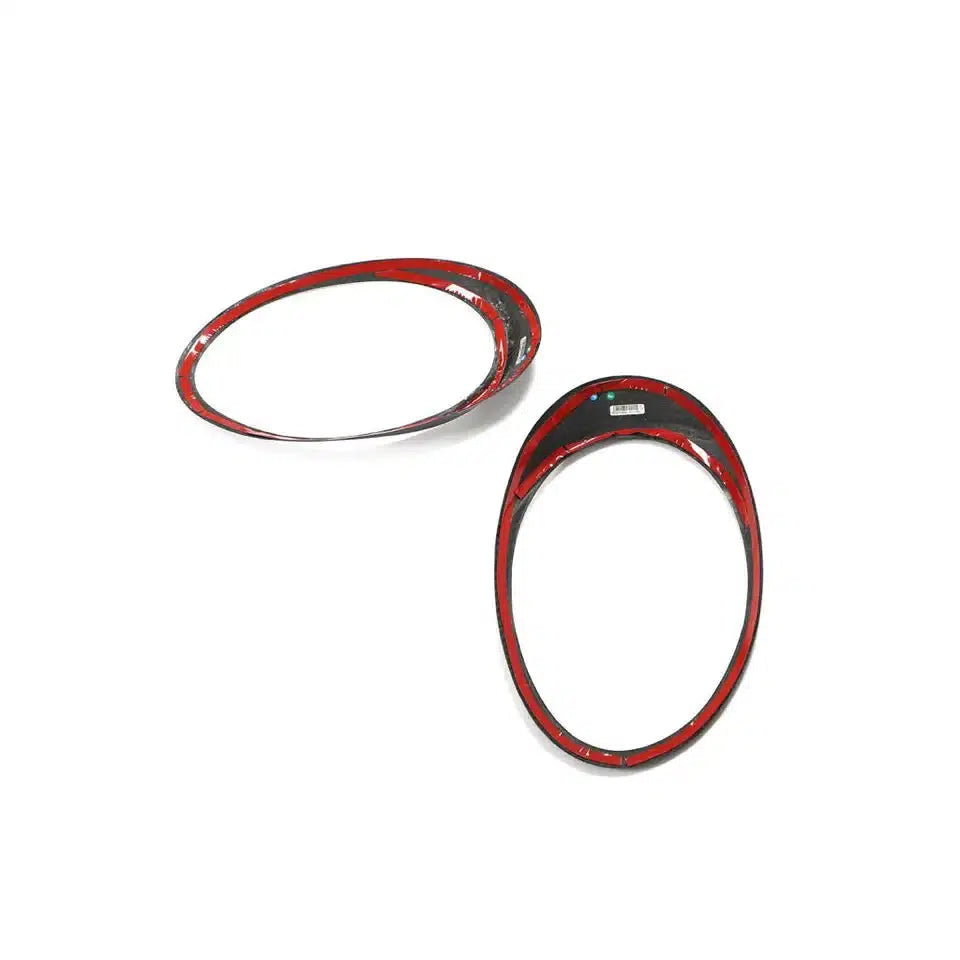 Carbon Fiber Headlight Eyelid Covers for Porsche 911 992 (2019 - 2022)
---
Fitment Guaranteed
Dry Carbon Fiber with 2x2 weave
UV Protectant Clear Coat
3M Tape & Screws Included

Designed by eurobahndynamics in california
Free Shipping Worldwide
Financing Available
14 day Return
Elevate Your Porsche 911 992's Style with Carbon Fiber Headlight Eyelid Covers!

Unleash the Aggressive Elegance: Introducing our Carbon Fiber Headlight Eyelid Covers, the ultimate enhancement for your Porsche 911 992 (2019 - 2022). These meticulously crafted covers bring an element of aggressive elegance to your car's front fascia, redefining its presence on the road.

Precision-Crafted Carbon Fiber: Our Headlight Eyelid Covers are expertly manufactured from premium-grade carbon fiber. This ultra-lightweight, high-strength material not only adds a touch of sophistication but also serves to reinforce the sporty nature of your Porsche. Crafted with precision and designed to perfectly match your vehicle's contours, these covers are the epitome of style and performance.

Effortless Installation: We've designed these covers with a simple, hassle-free installation process in mind. You won't need to be a car enthusiast or expert to give your Porsche 911 992 this upgrade. Just follow our easy-to-follow instructions, and in no time, you'll be turning heads on the road.

Subtle Yet Striking Design: These eyelid covers provide a subtle but impactful visual modification to your Porsche. The carbon fiber finish enhances your vehicle's aesthetics while maintaining the brand's iconic, timeless design. They're the perfect addition for those who appreciate both subtlety and distinction.

Functional Elegance: Not only do these covers elevate your car's style, but they also serve a practical purpose. By reducing glare and diffusing light, they enhance your visibility during nighttime drives, ensuring safety and peace of mind.

Custom Fit for Porsche 911 992 (2019 - 2022): These Carbon Fiber Headlight Eyelid Covers are specifically tailored to fit the Porsche 911 992 model years 2019 to 2022. The result is a seamless integration into your vehicle's design, giving your car a sophisticated and sporty edge that complements its original aesthetics.

Make a Statement: Our Carbon Fiber Headlight Eyelid Covers are more than an accessory; they're a statement. Elevate your Porsche 911 992's visual appeal and leave a lasting impression on those who admire your ride. These covers are the finishing touch that transforms your vehicle into a true work of art.

Indulge in the perfect blend of style and performance with Carbon Fiber Headlight Eyelid Covers for your Porsche 911 992 (2019 - 2022). Embrace the next level of automotive elegance and sophistication today. Order now and experience the road like never before!