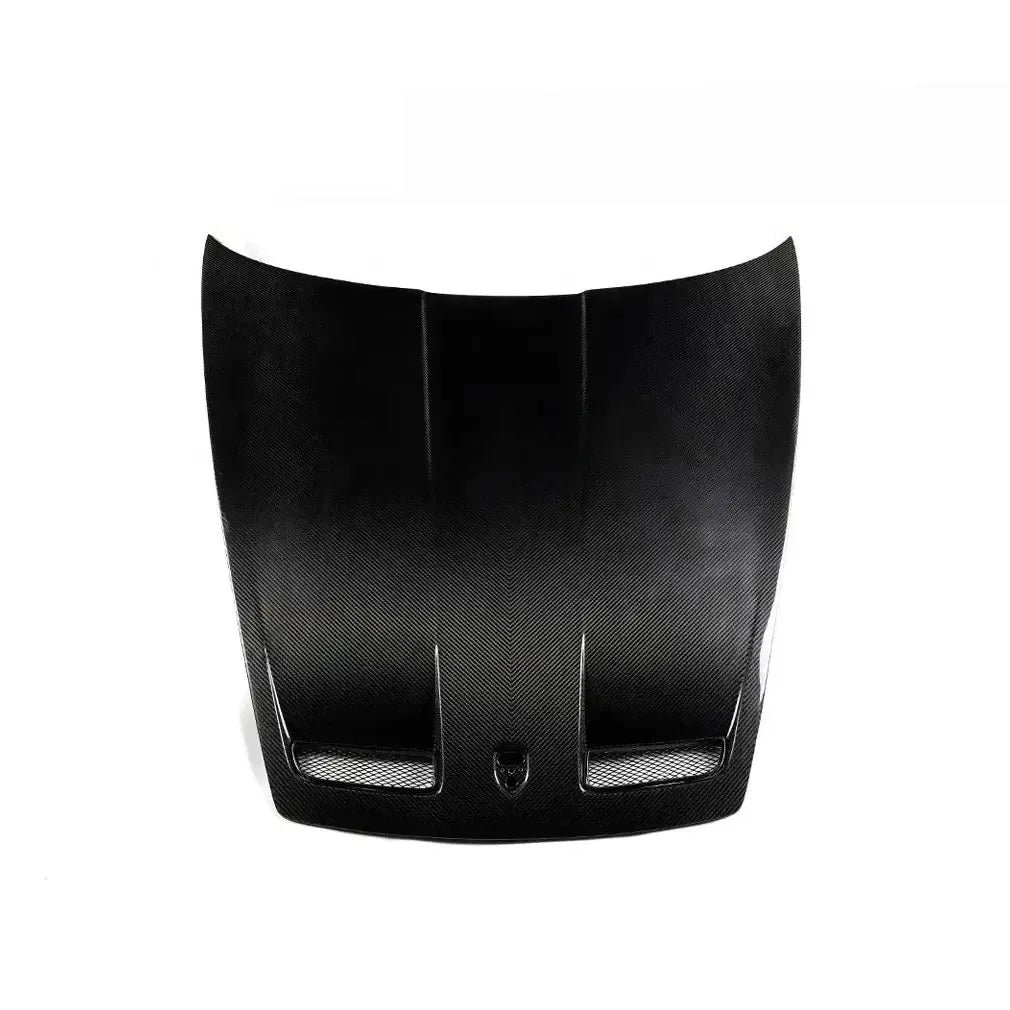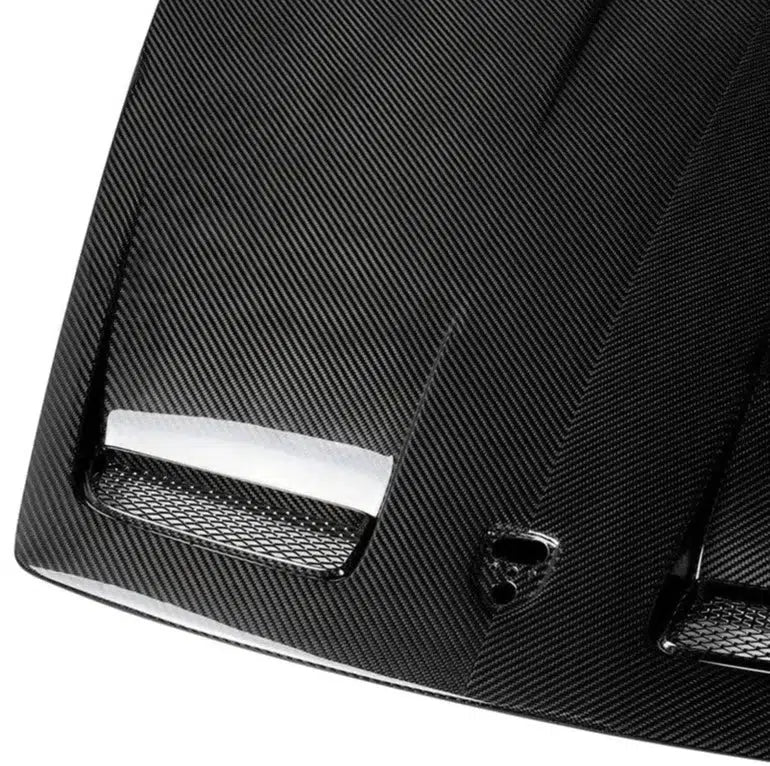 Porsche 992 GT3 Carbon Fiber Vented Hood
---
Fitment Guaranteed
Dry Carbon Fiber with 2x2 weave
UV Protectant Clear Coat
3M Tape & Screws Included

Designed by eurobahndynamics in california
Free Shipping Worldwide
Financing Available
14 day Return
Introducing the Porsche 992 GT3 Carbon Fiber Vented Hood – where cutting-edge technology and impeccable craftsmanship meet to elevate your driving experience to the next level. Crafted with precision and engineered for performance, this stunning upgrade for your Porsche 992 GT3 is a masterpiece of design and function.

Aerodynamic Excellence: The first thing you'll notice about our Carbon Fiber Vented Hood is its striking, race-inspired design. The carbon fiber construction not only exudes a high-performance aesthetic but also significantly reduces weight, enhancing aerodynamics and handling. The integrated vents optimize airflow, reducing drag and increasing downforce, which translates to improved stability at high speeds.

Premium Quality: We understand that Porsche owners demand the best, which is why this hood is meticulously handcrafted using top-quality carbon fiber materials. This not only ensures unparalleled strength and durability but also adds a touch of sophistication to your vehicle's appearance.

Cooling Efficiency: The precision-engineered venting system is not just for show; it's designed to enhance engine cooling. Your Porsche 992 GT3 deserves the best, and our Carbon Fiber Vented Hood promotes better heat dissipation, helping your engine perform at its peak, even during demanding track days.

Easy Installation: Worried about a complicated installation process? Don't be. Our Carbon Fiber Vented Hood is designed to be a seamless and hassle-free upgrade for your Porsche 992 GT3. It's a perfect fit, allowing for straightforward installation, and it's compatible with factory hardware for a hassle-free transition.

Enhance Your Porsche Experience: With this Carbon Fiber Vented Hood, you're not just buying a product; you're investing in an experience. The enhanced performance, reduced weight, and aggressive styling make it an essential addition for any Porsche enthusiast seeking the pinnacle of automotive perfection.

Elevate your Porsche 992 GT3 to new heights with the Porsche 992 GT3 Carbon Fiber Vented Hood. Order yours today and experience the fusion of cutting-edge technology, stunning aesthetics, and race-inspired functionality. Unleash the true potential of your Porsche with this exceptional upgrade.