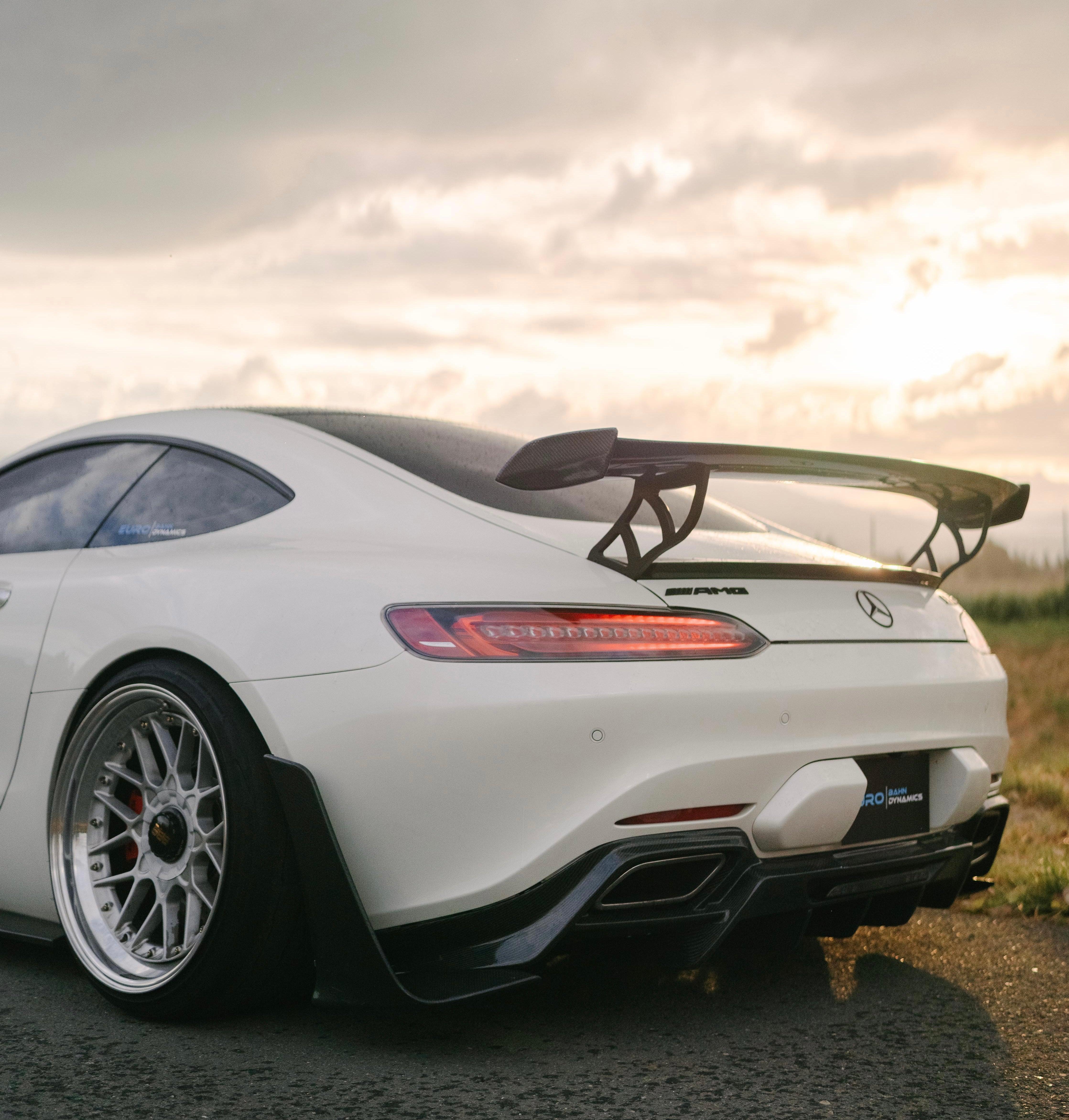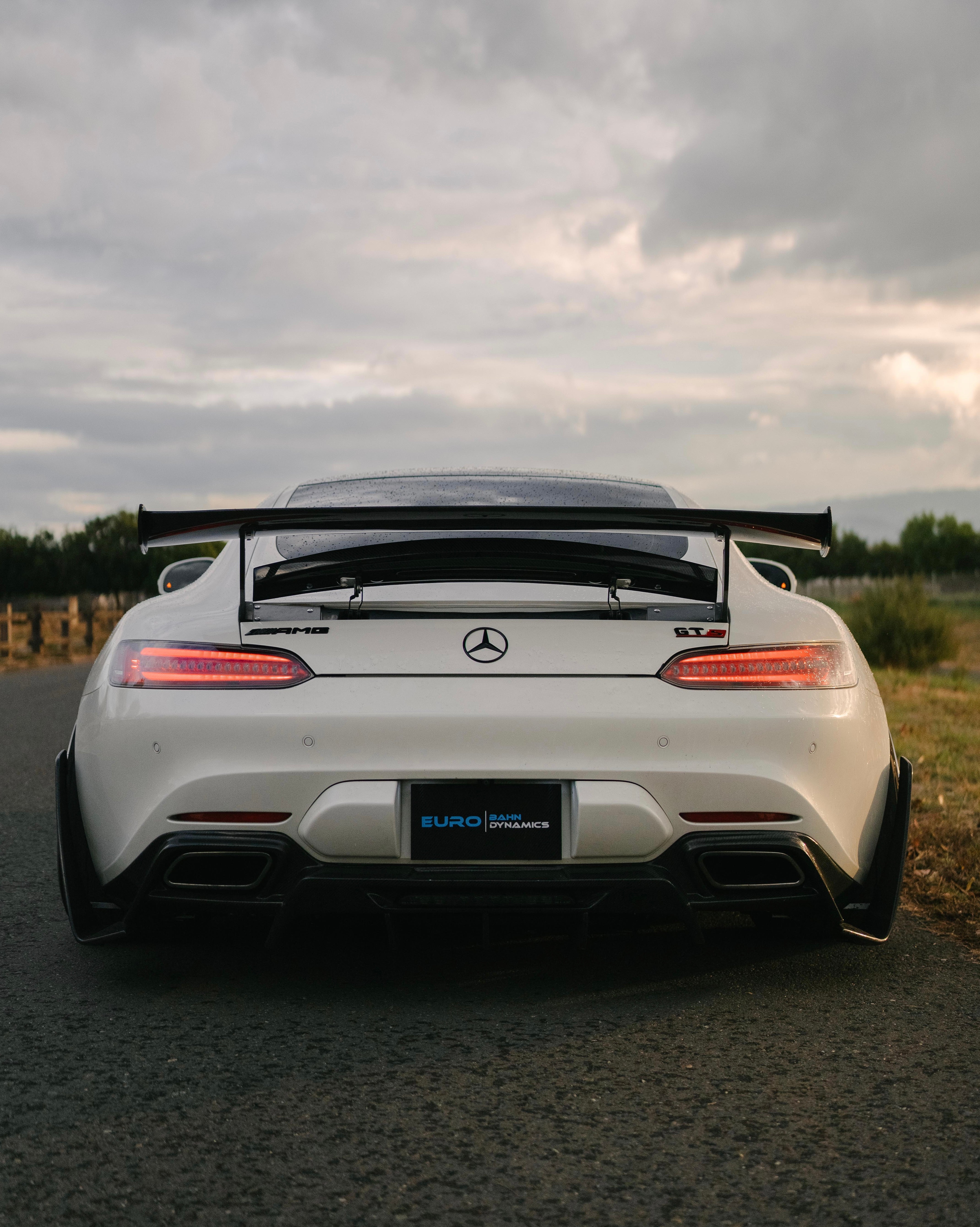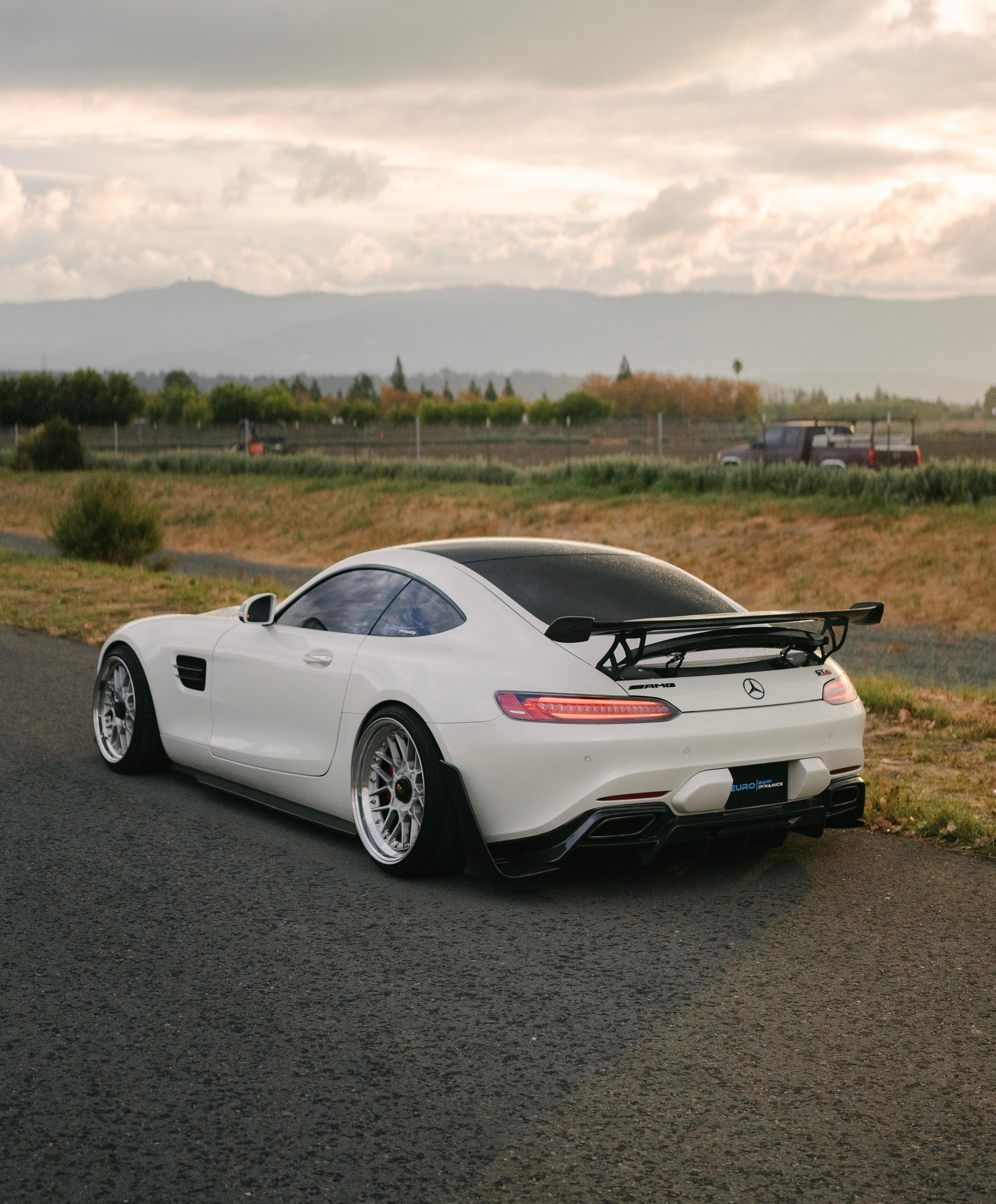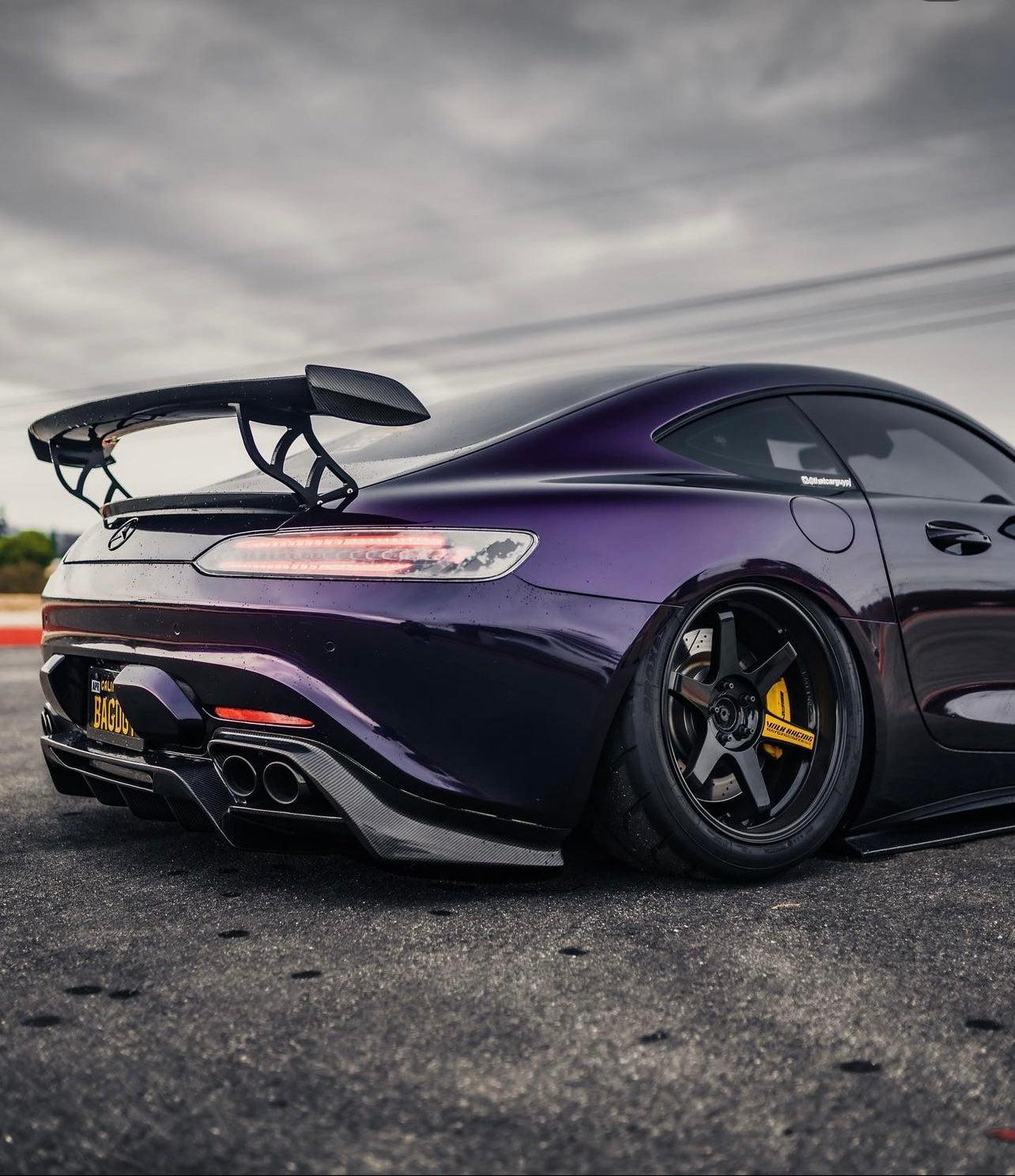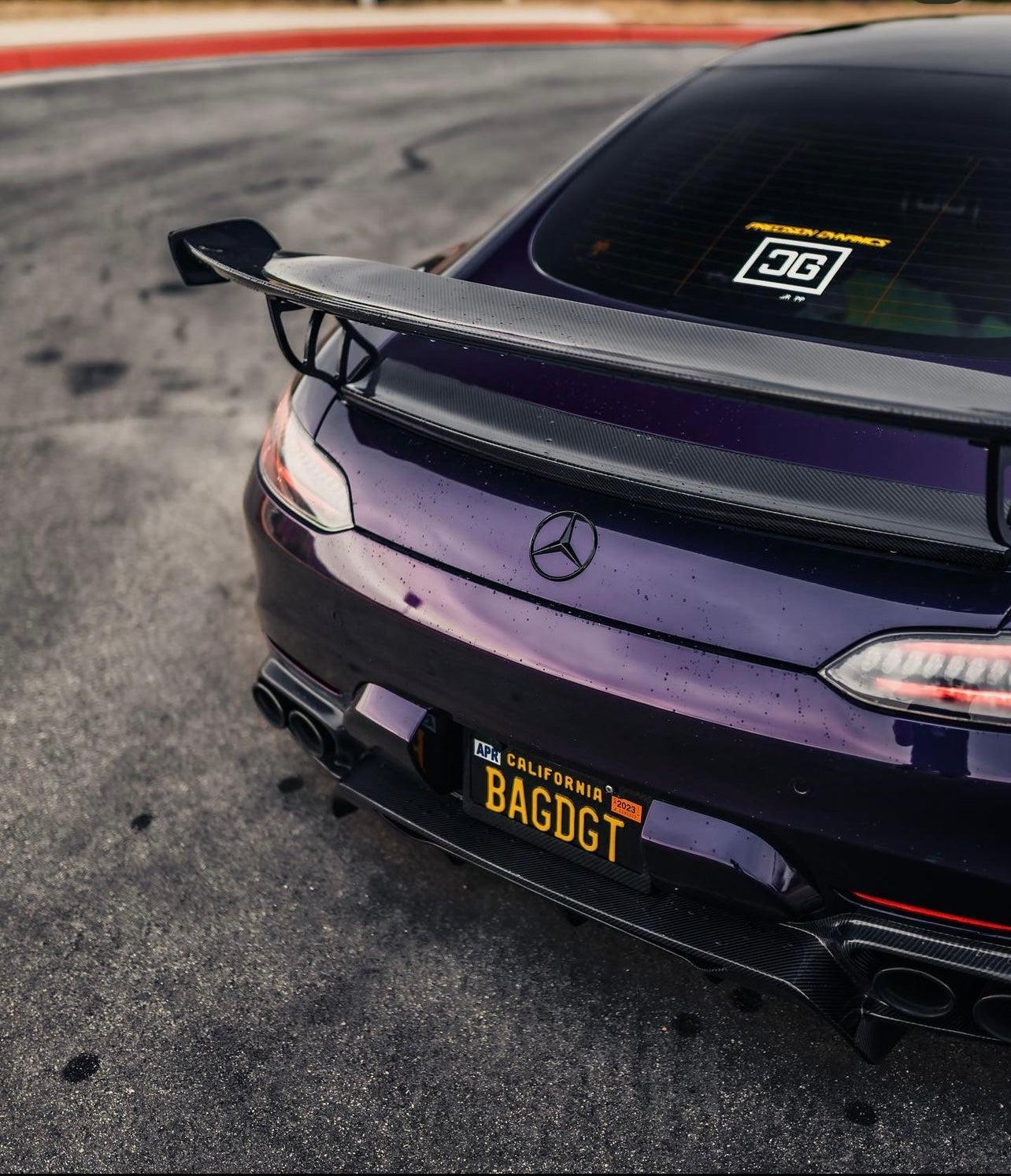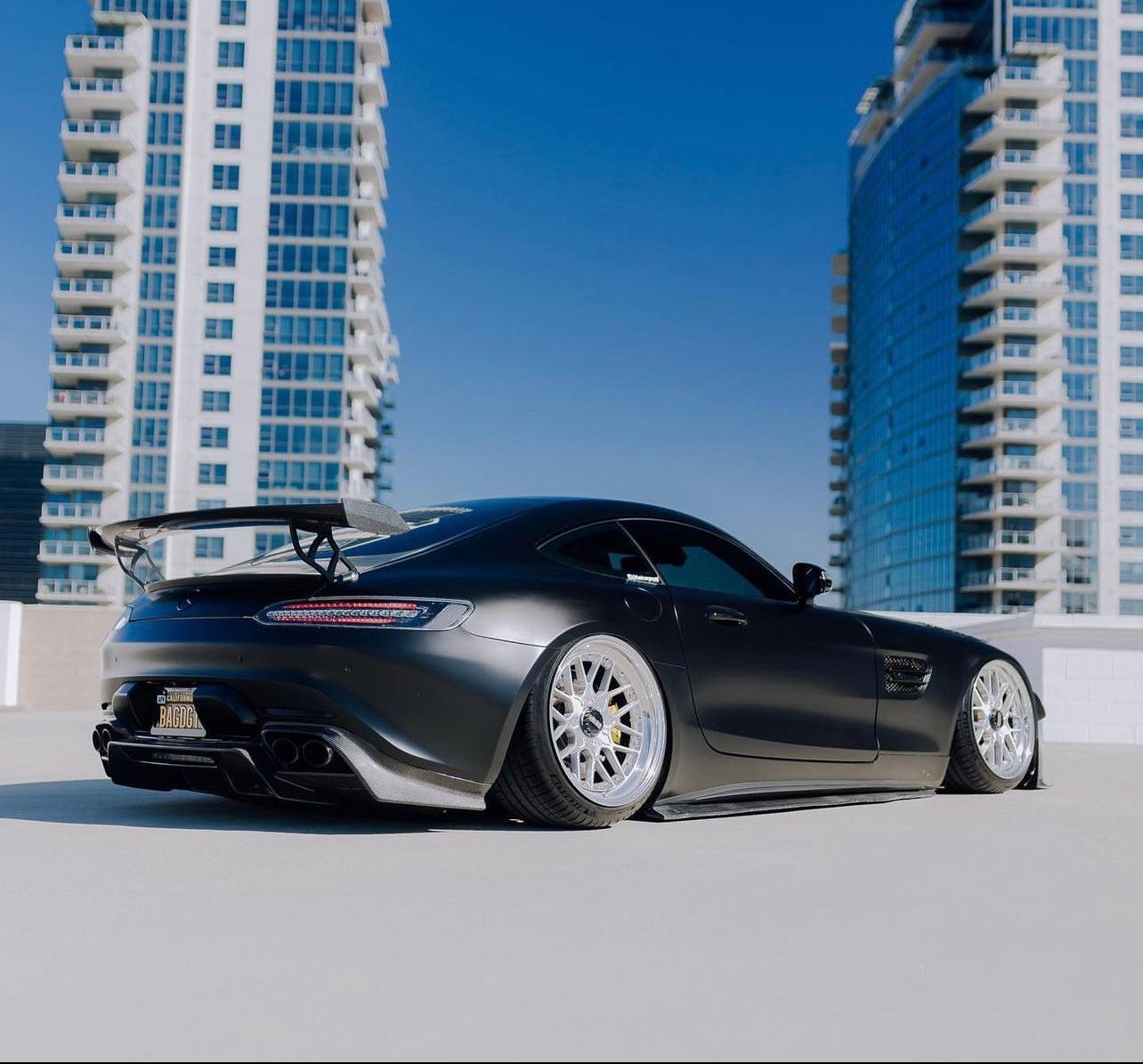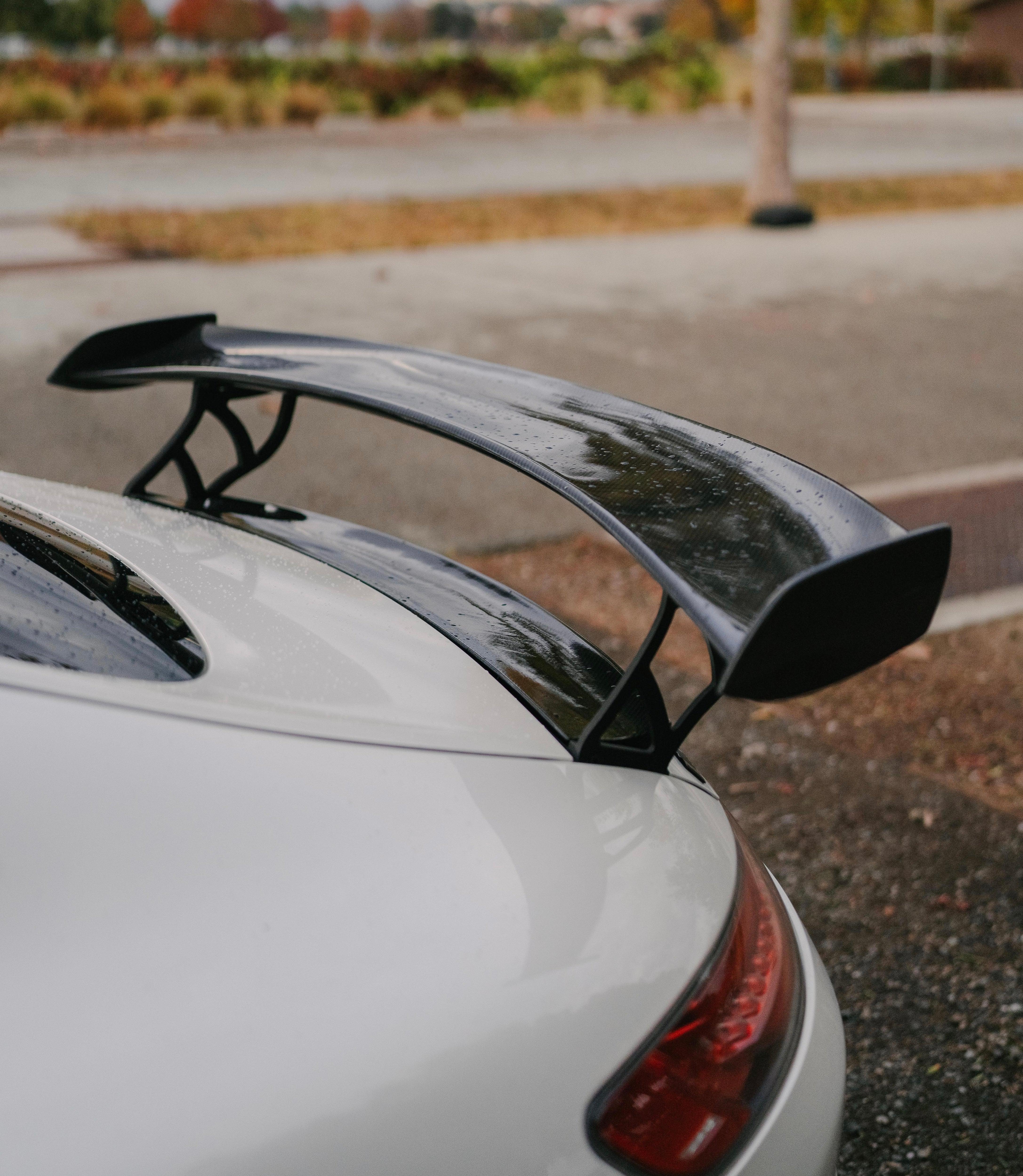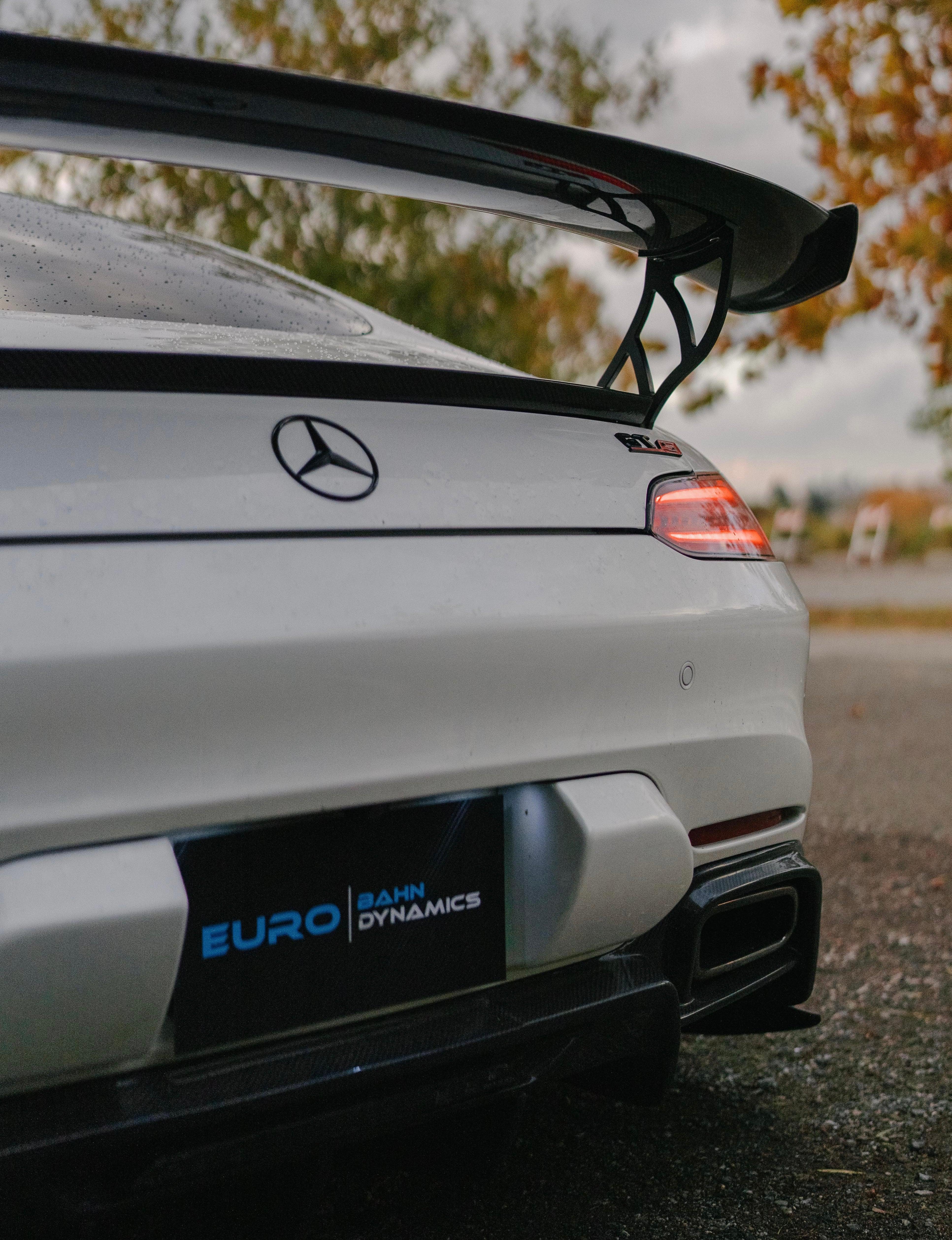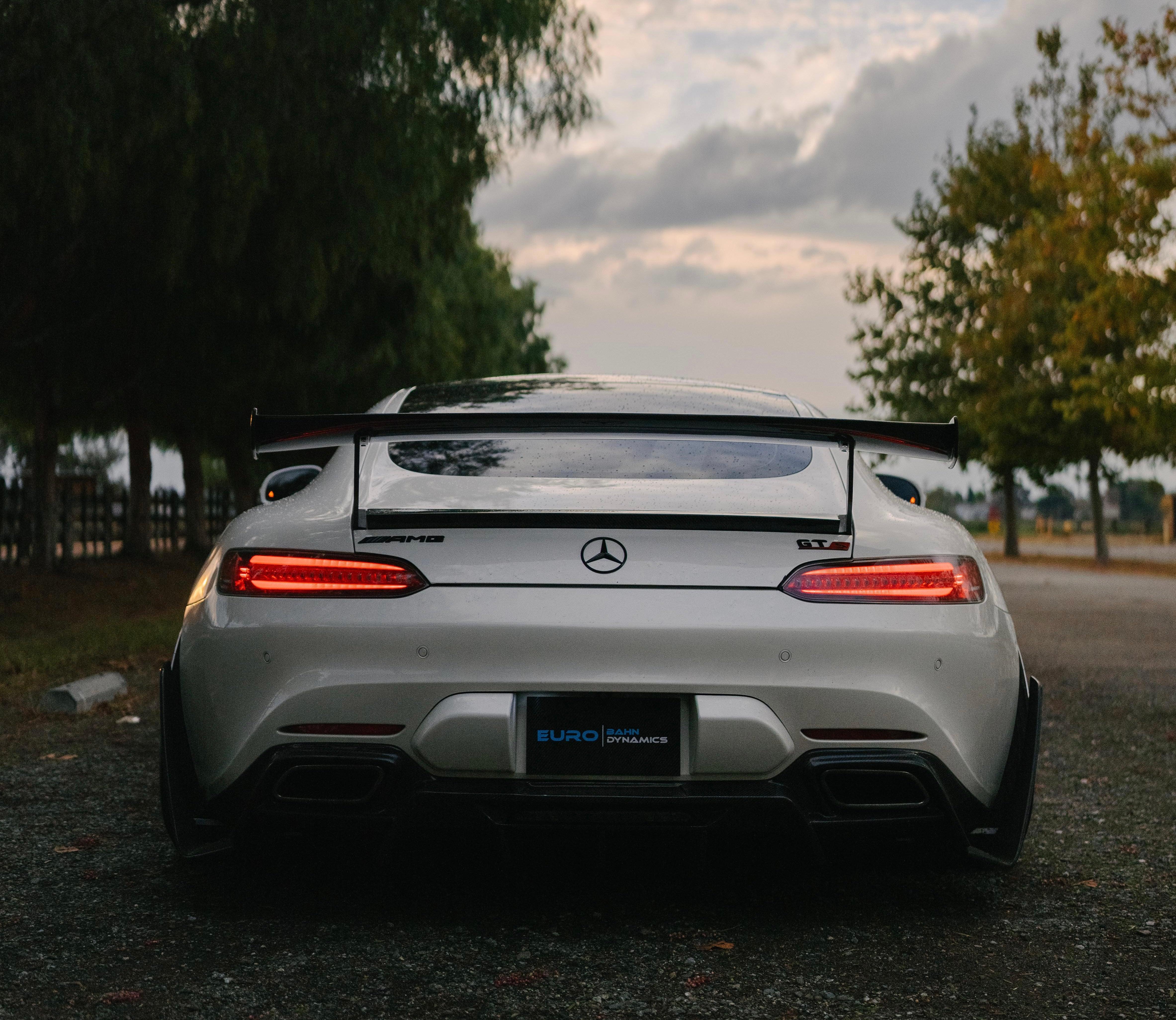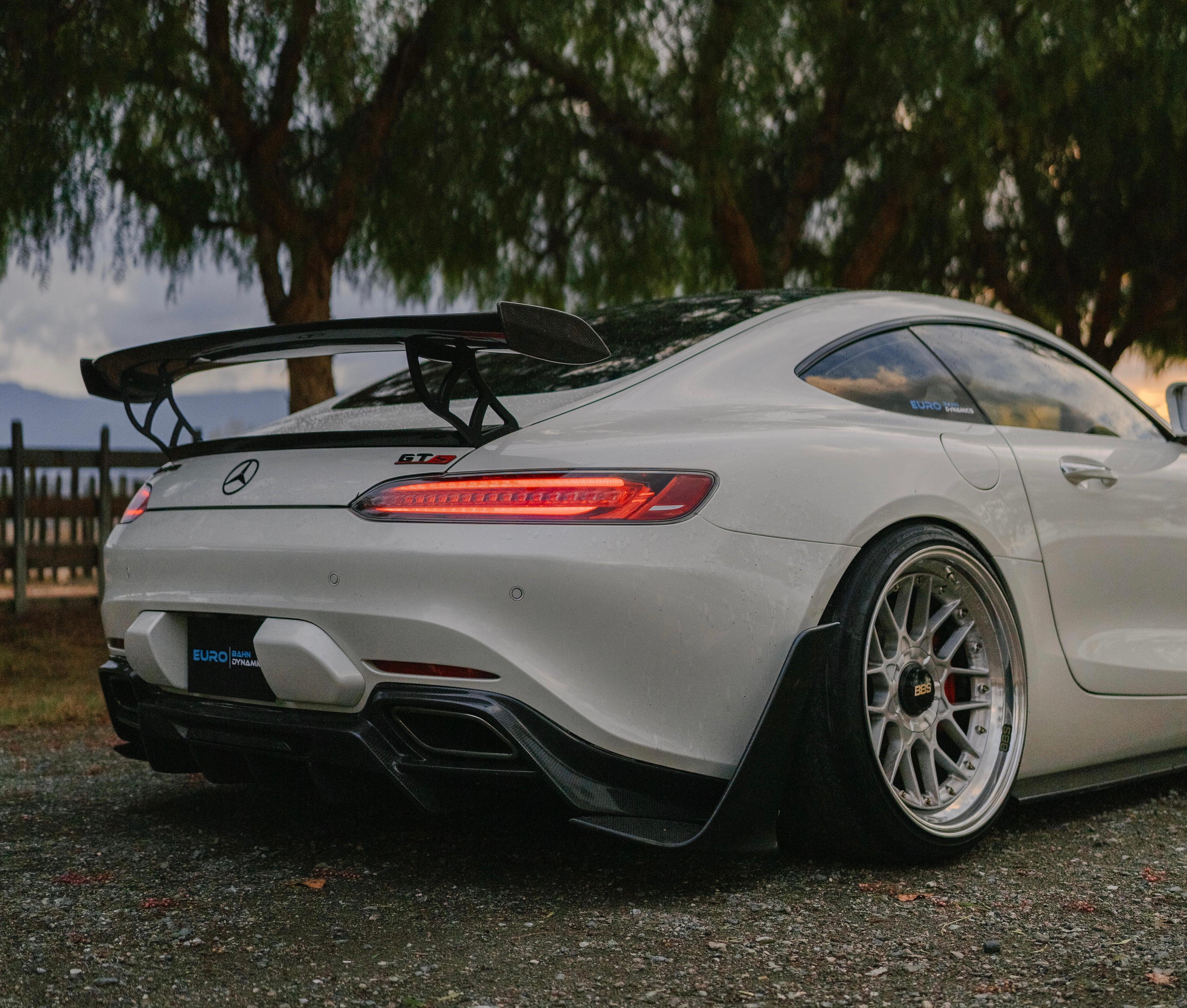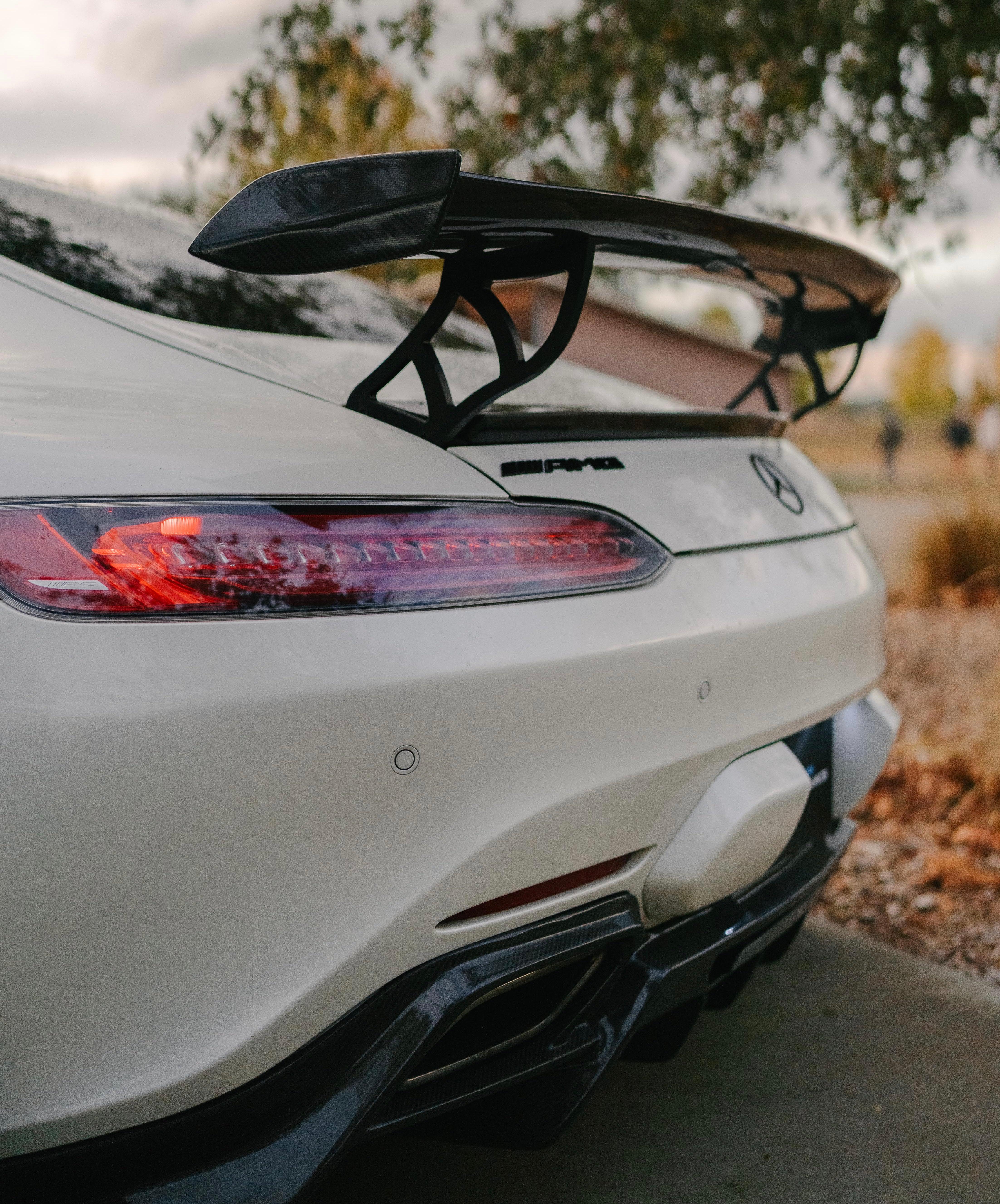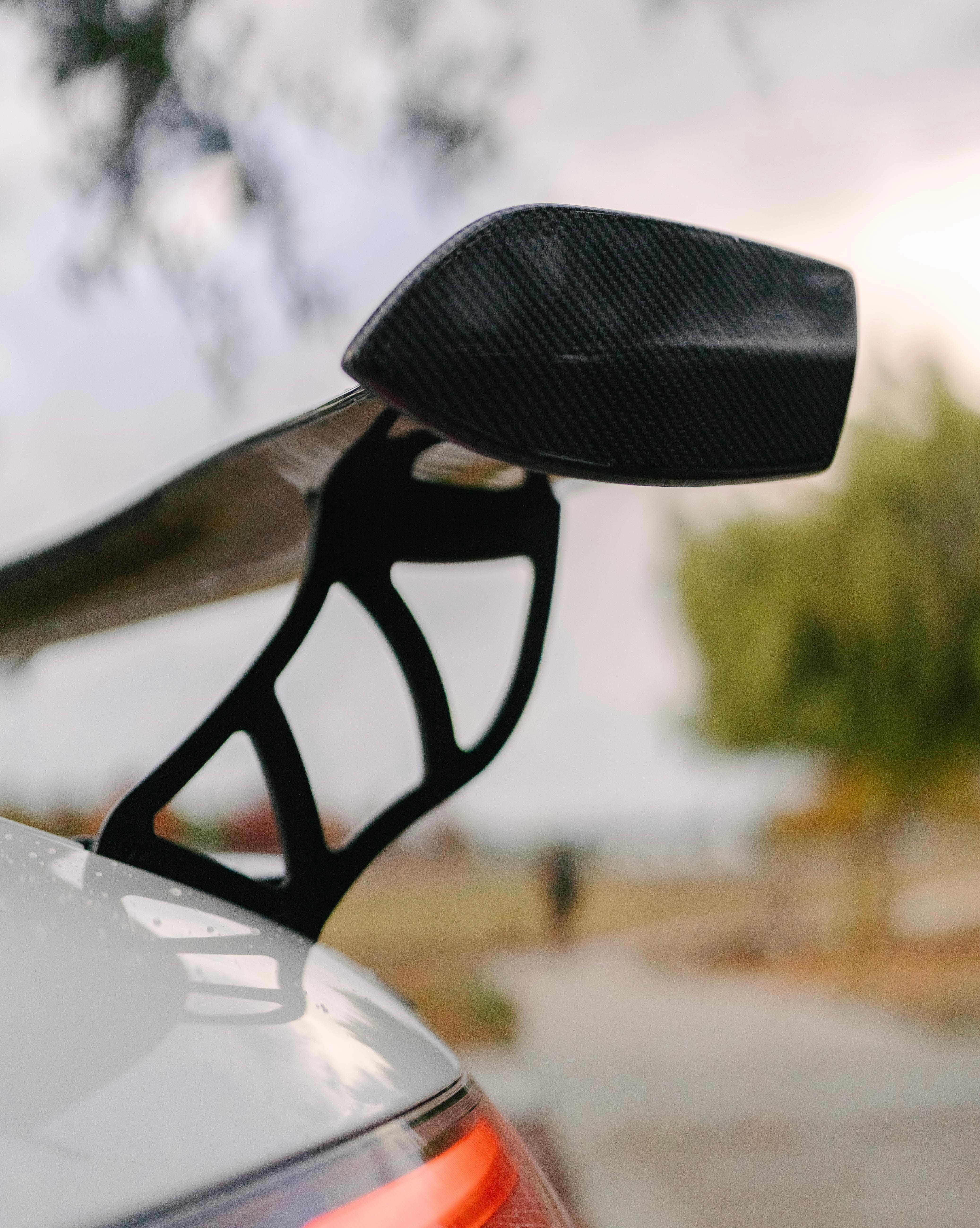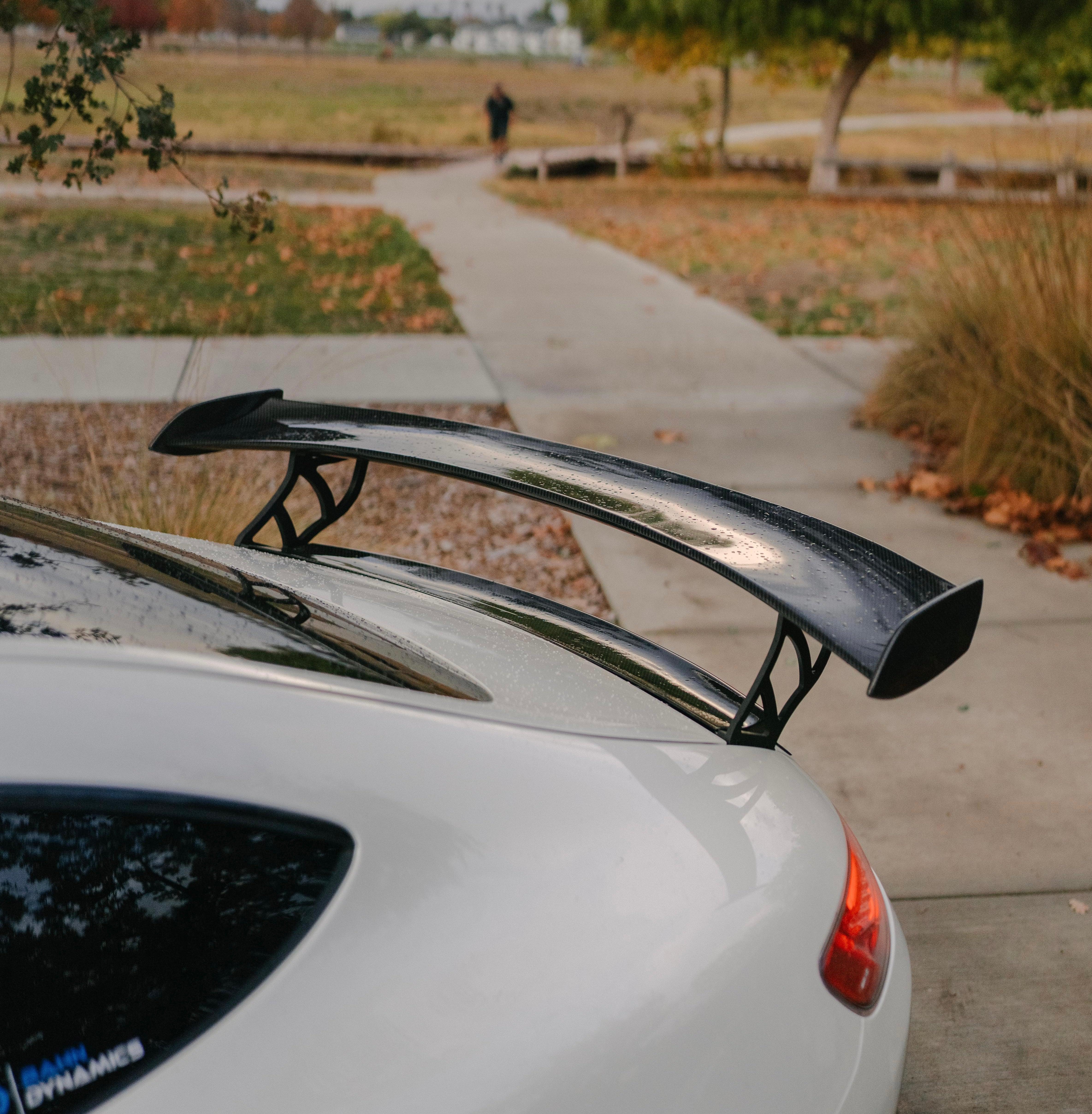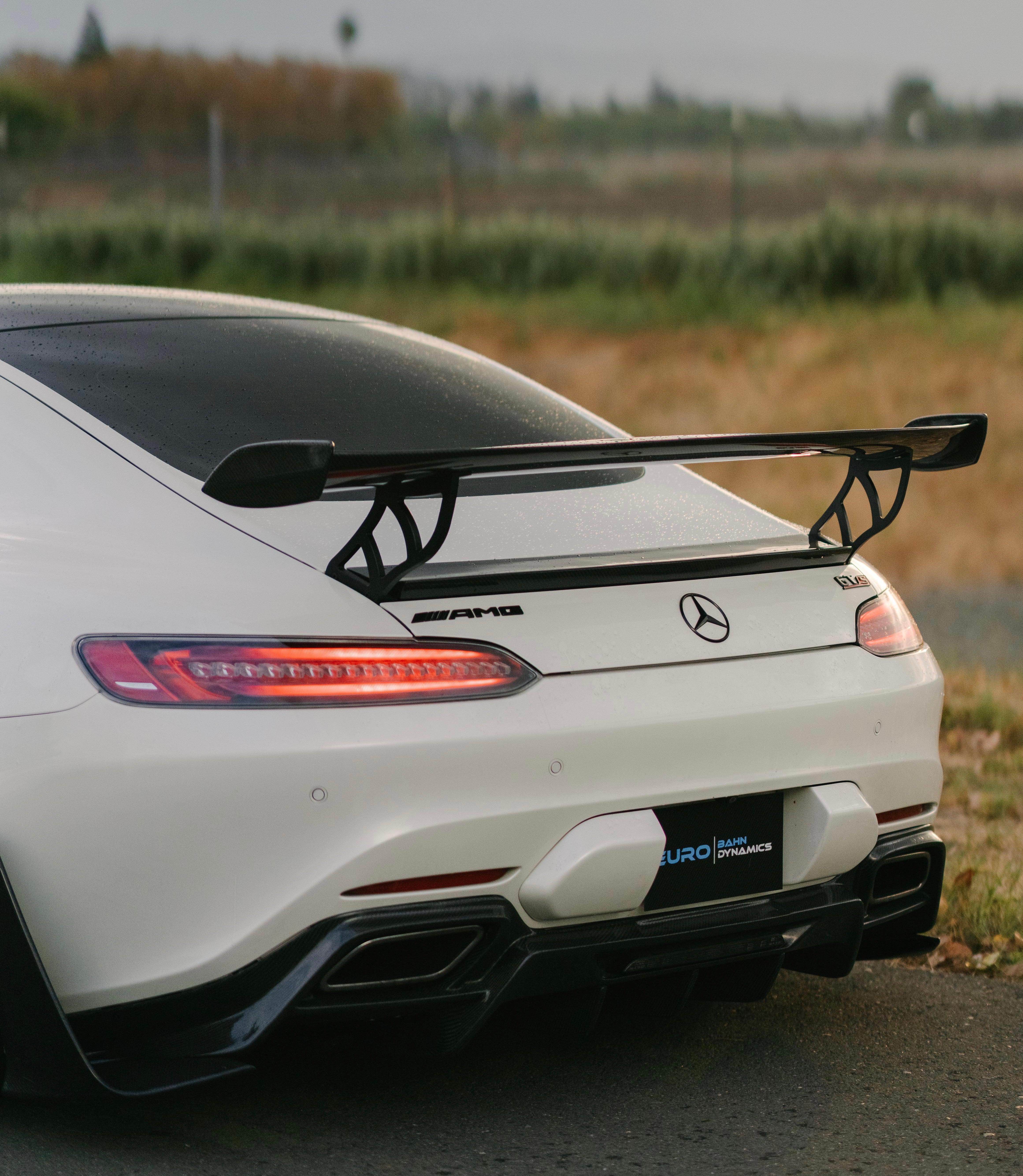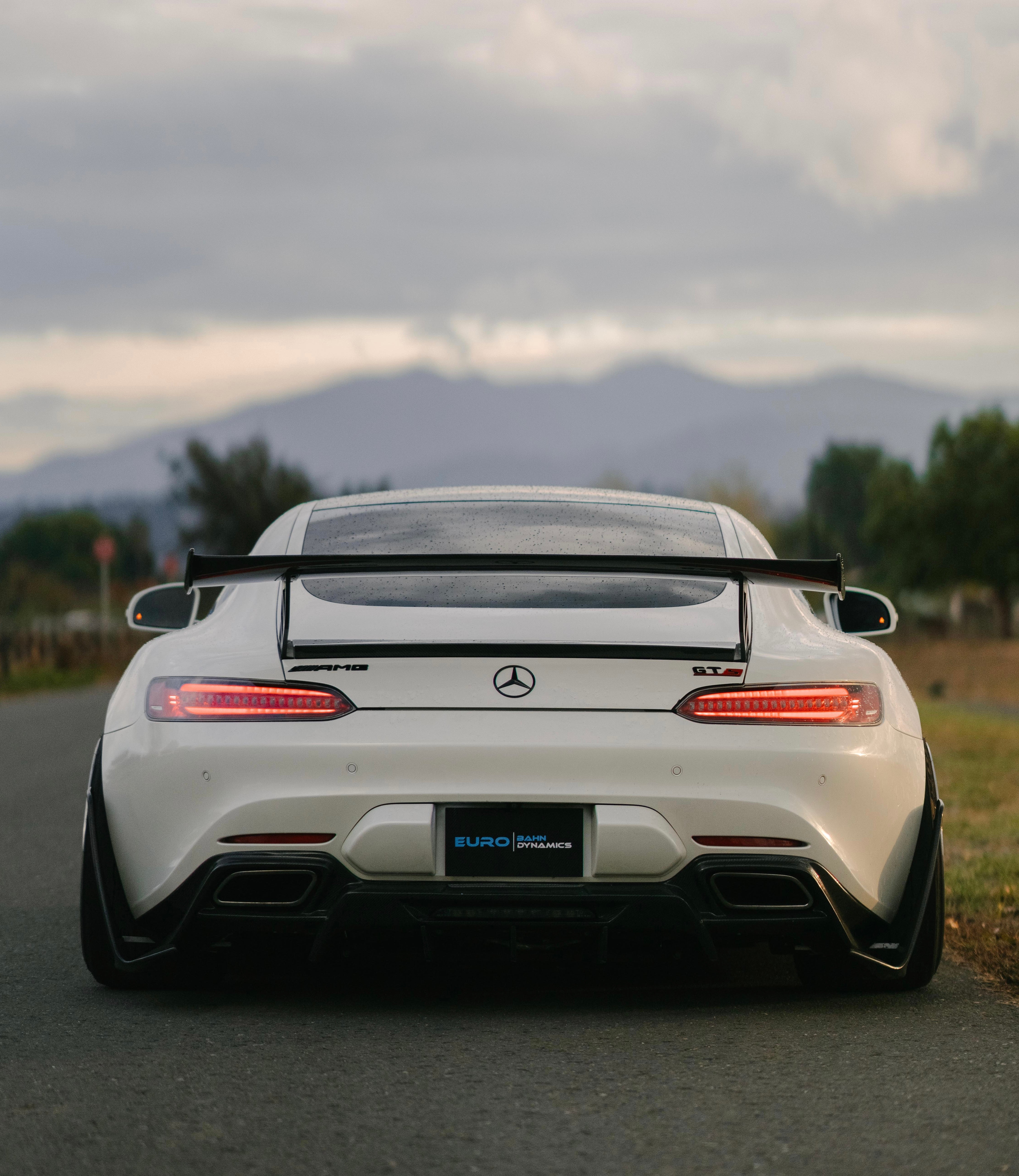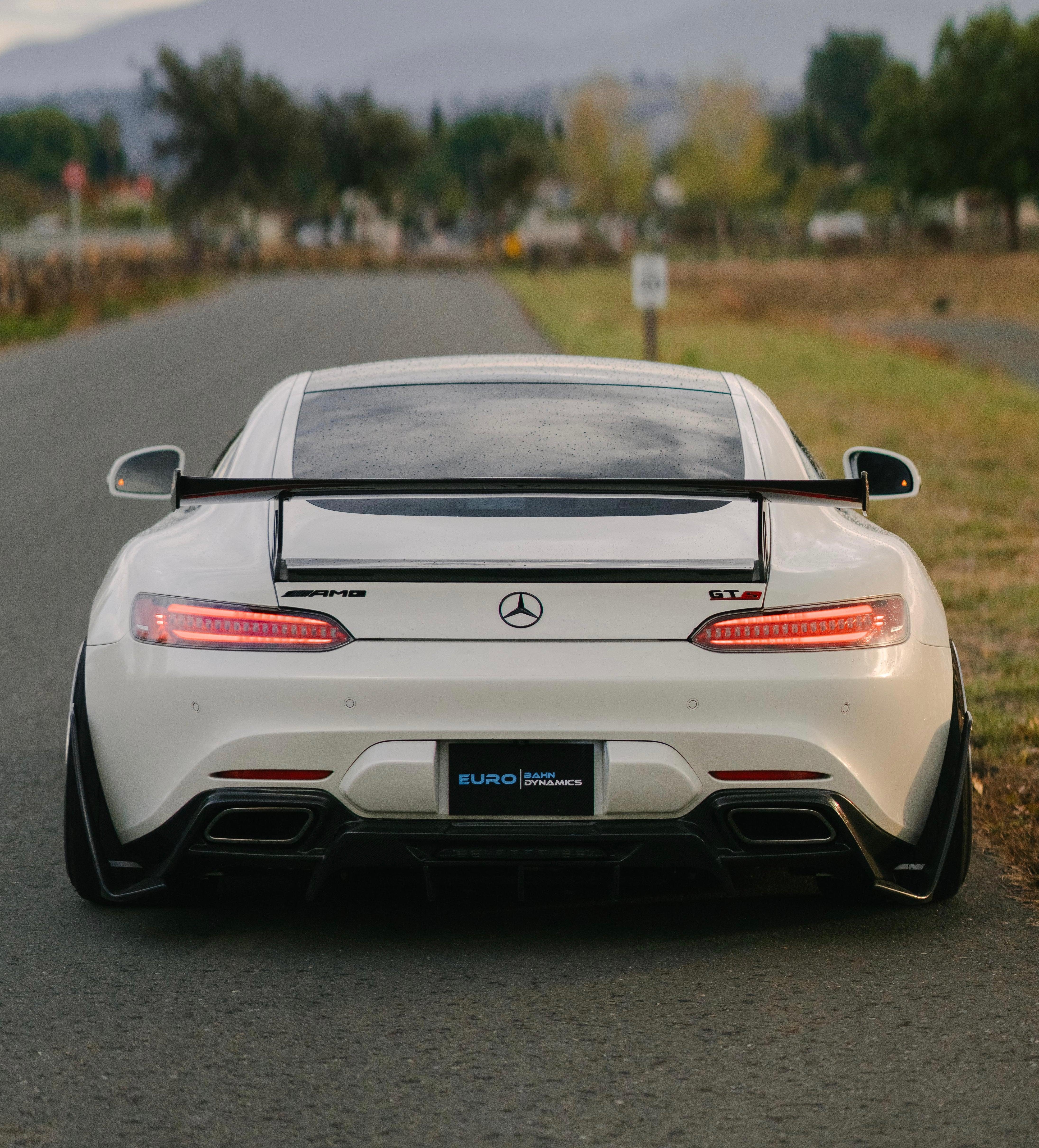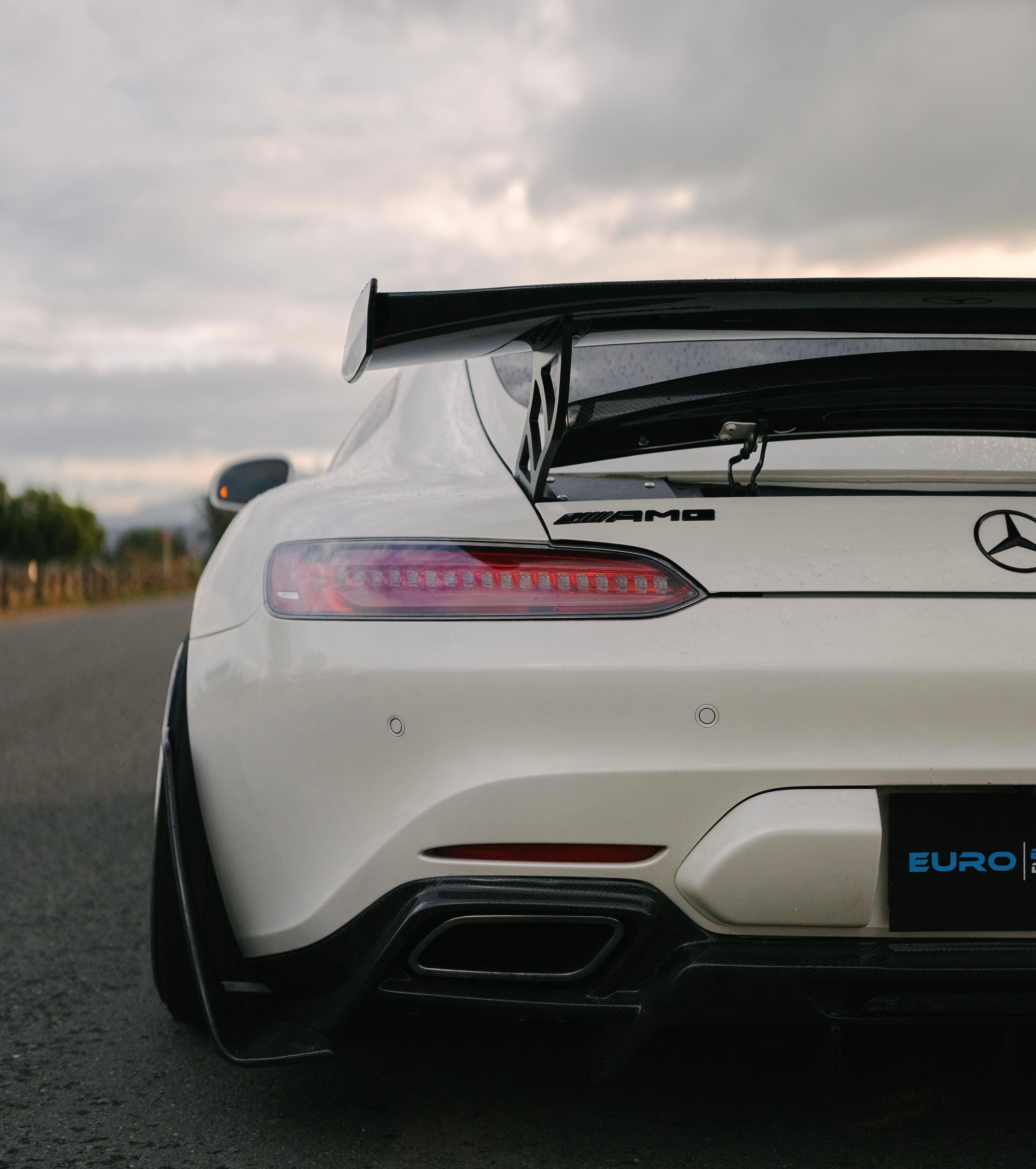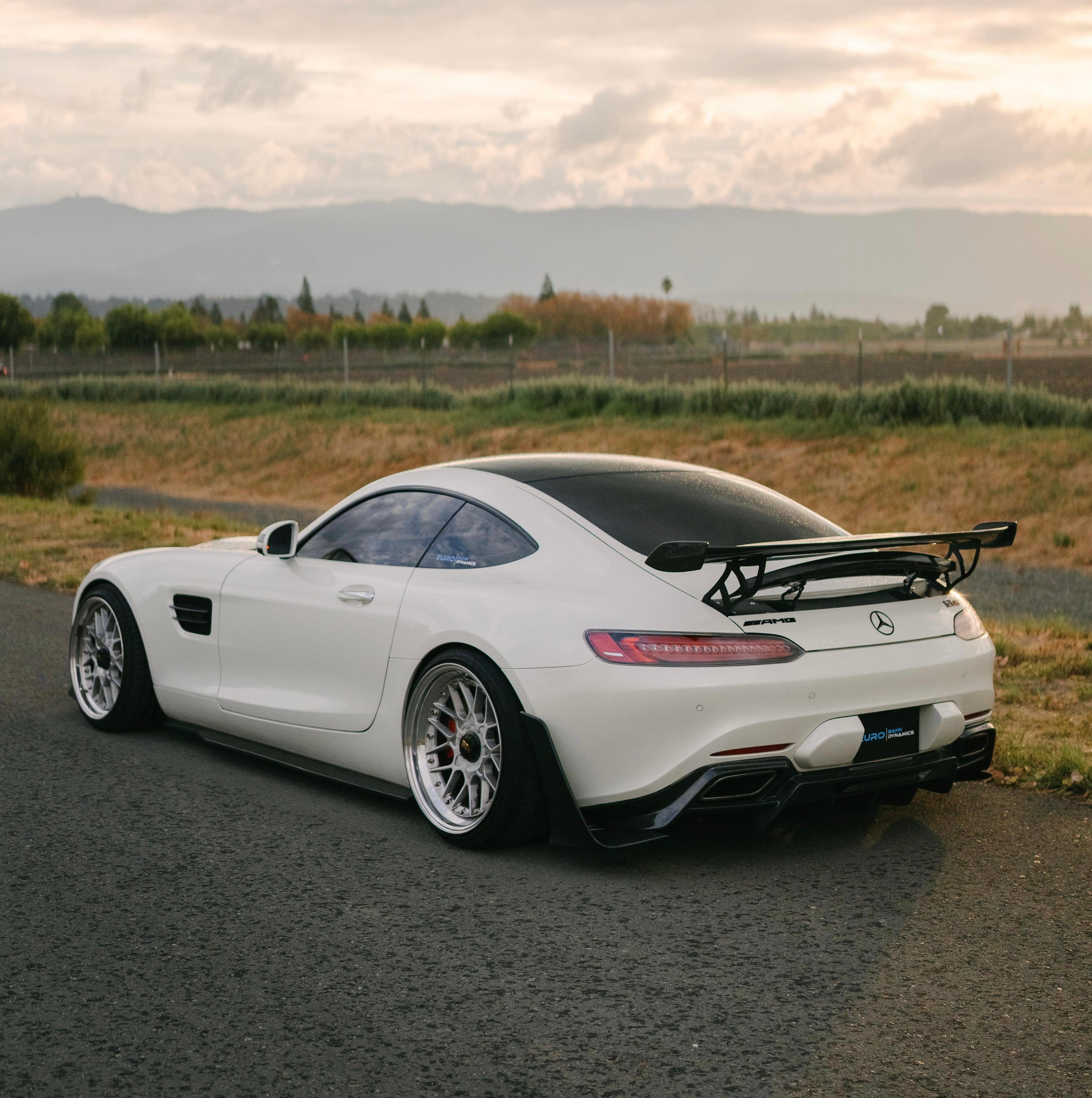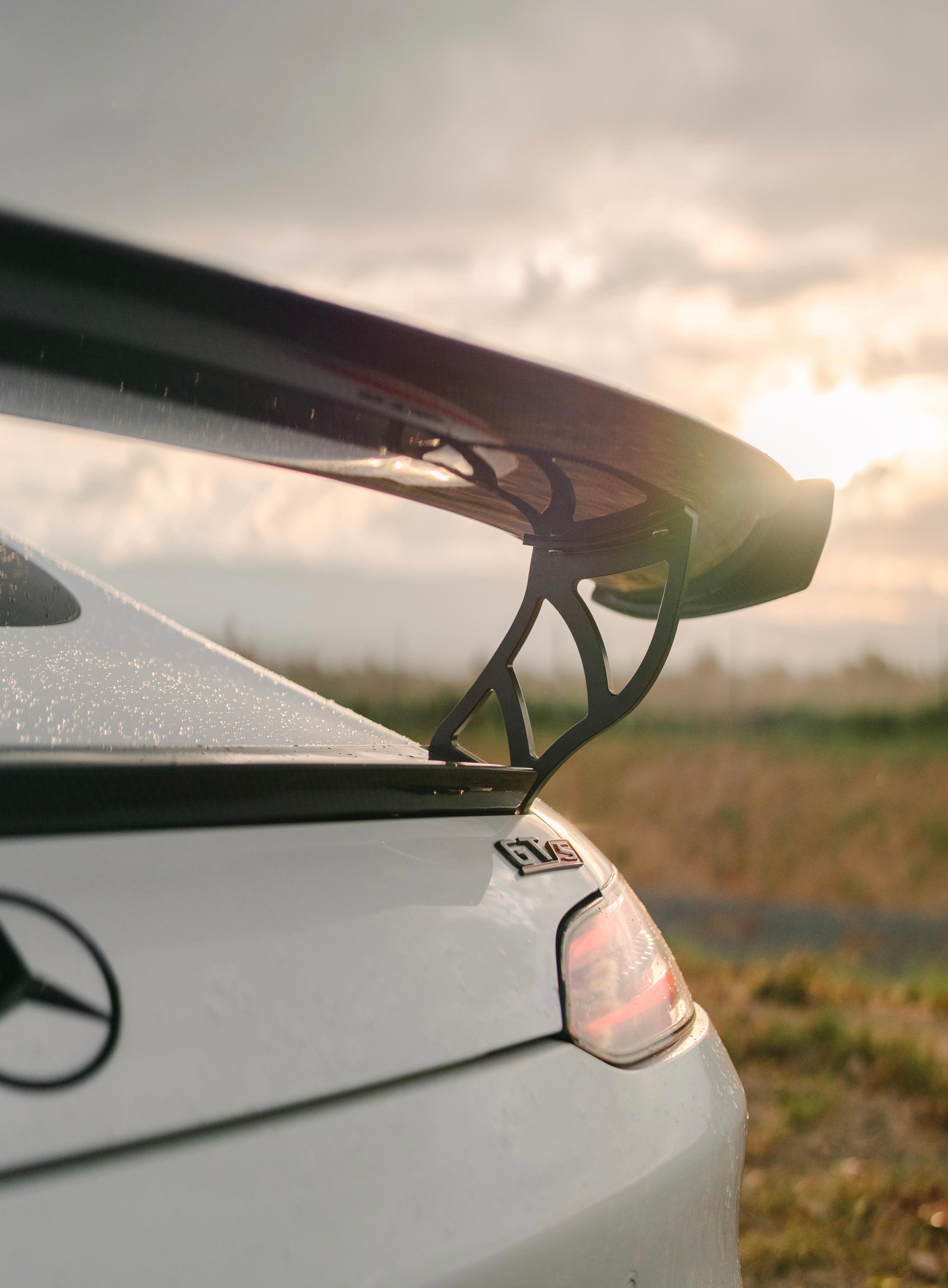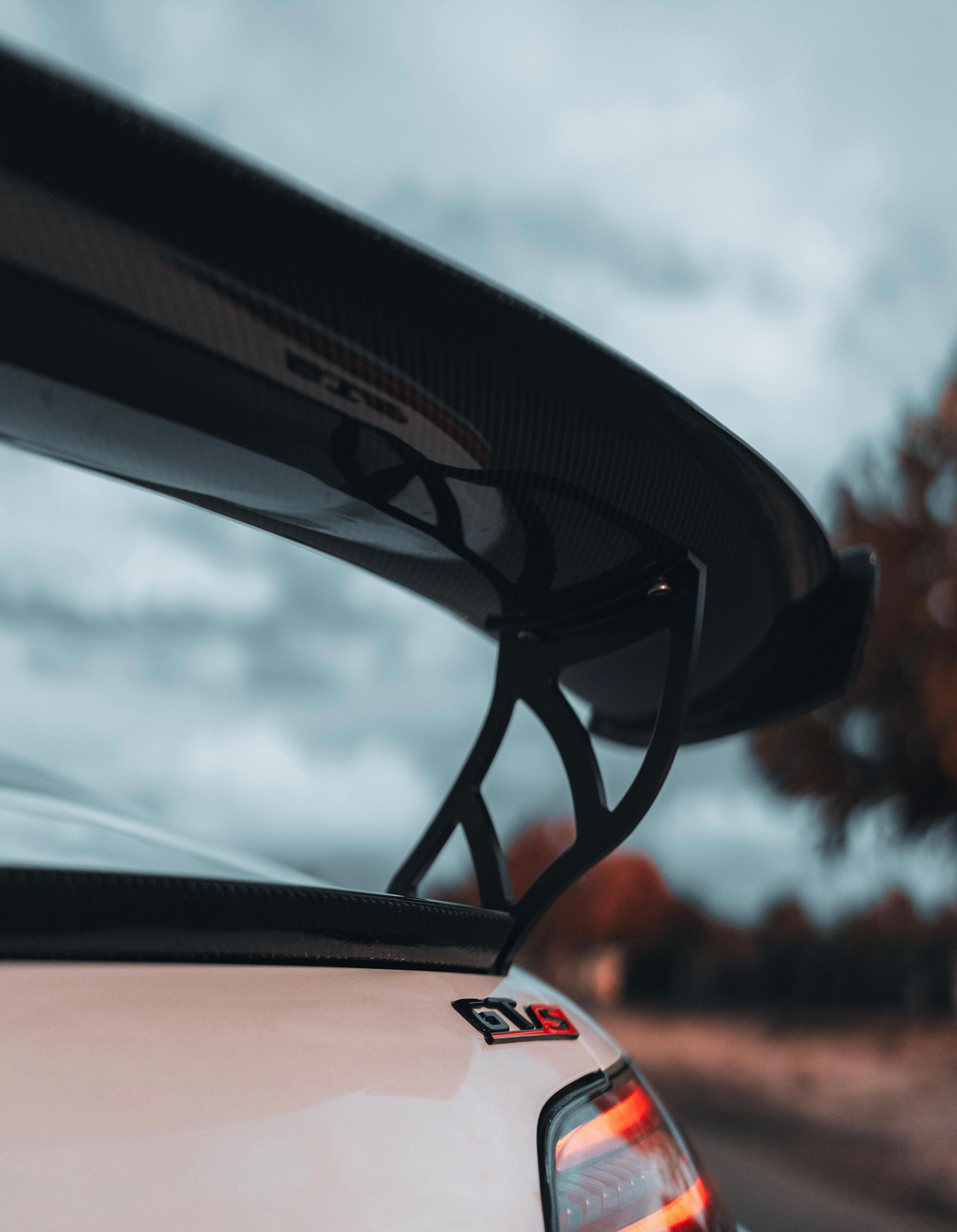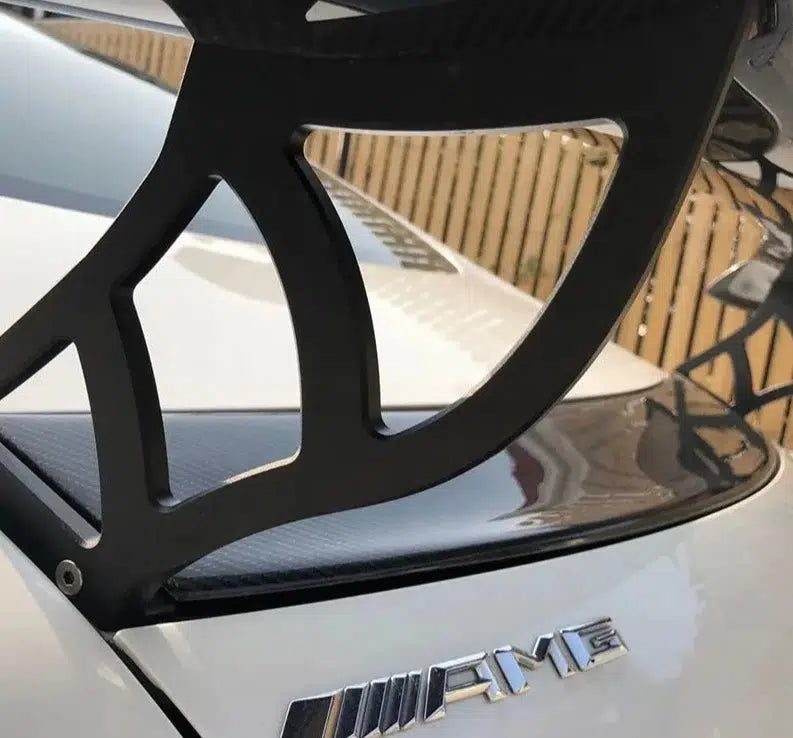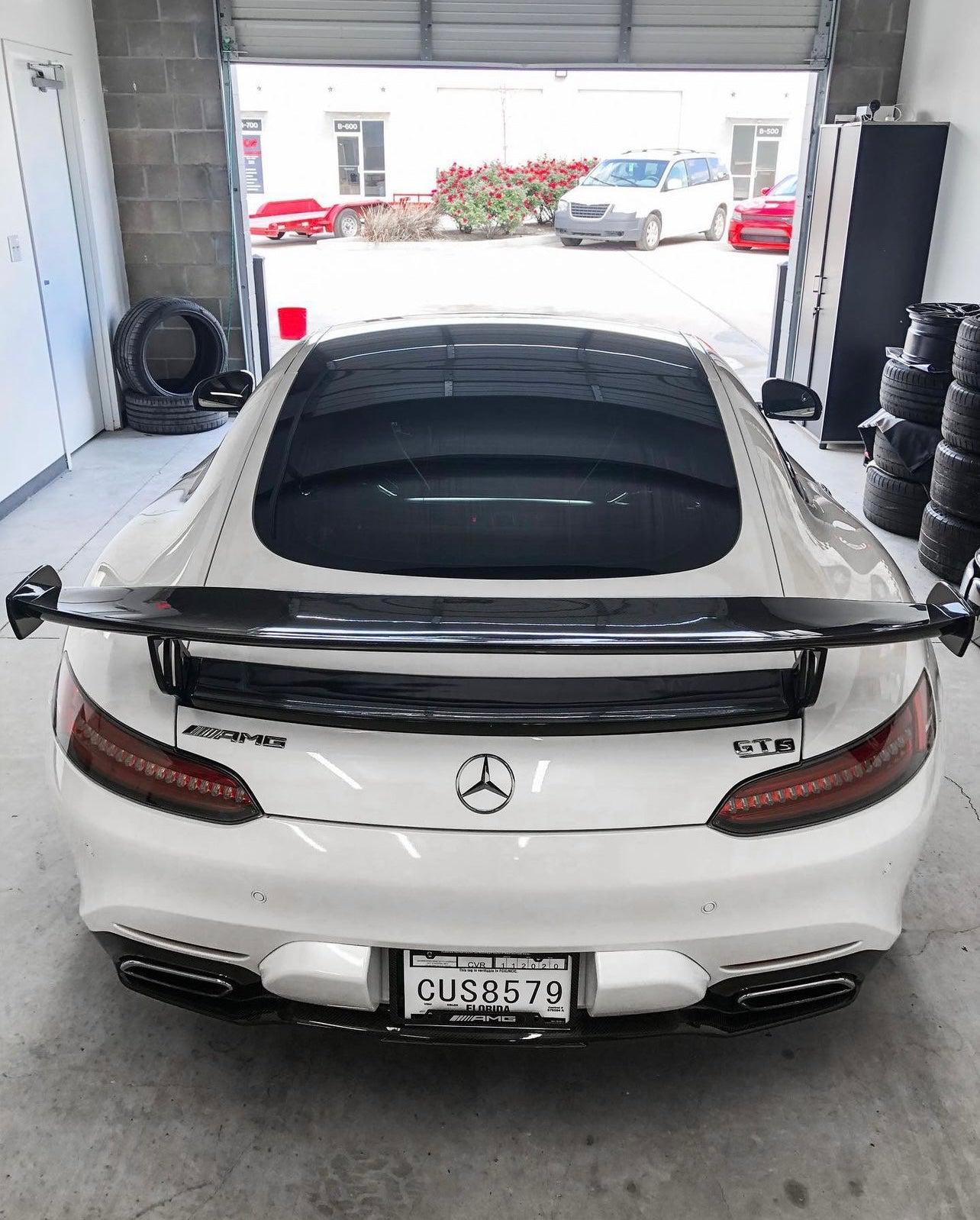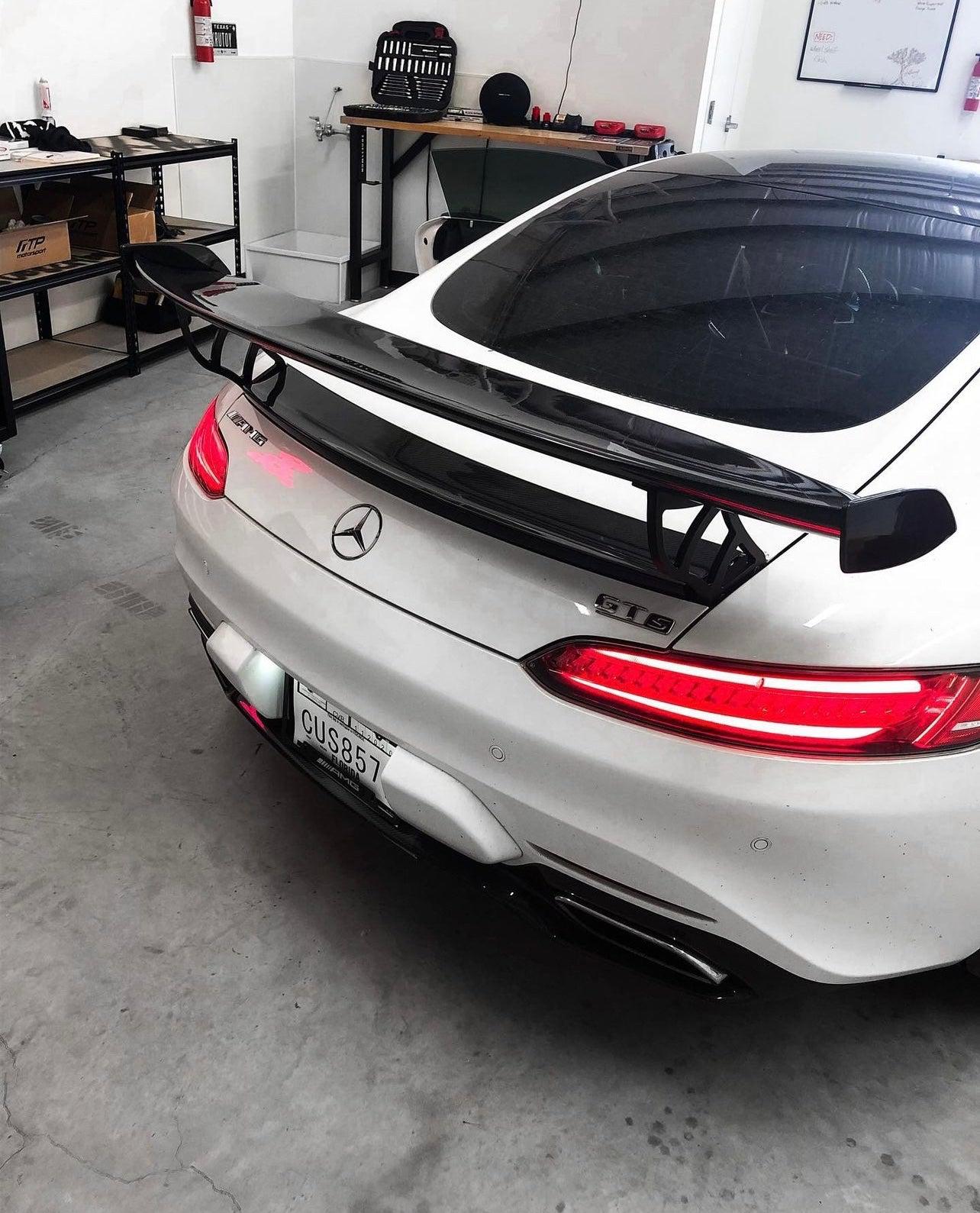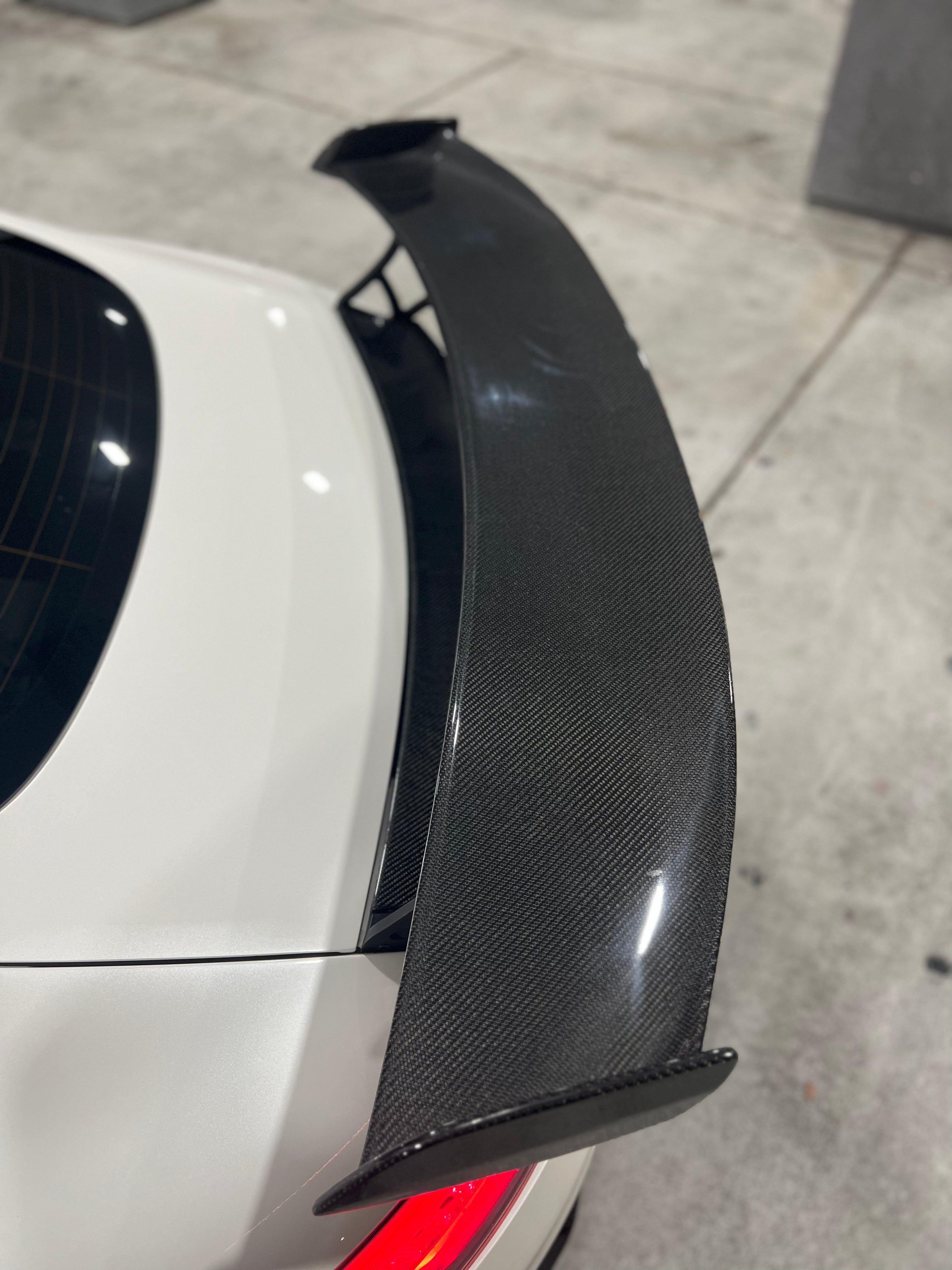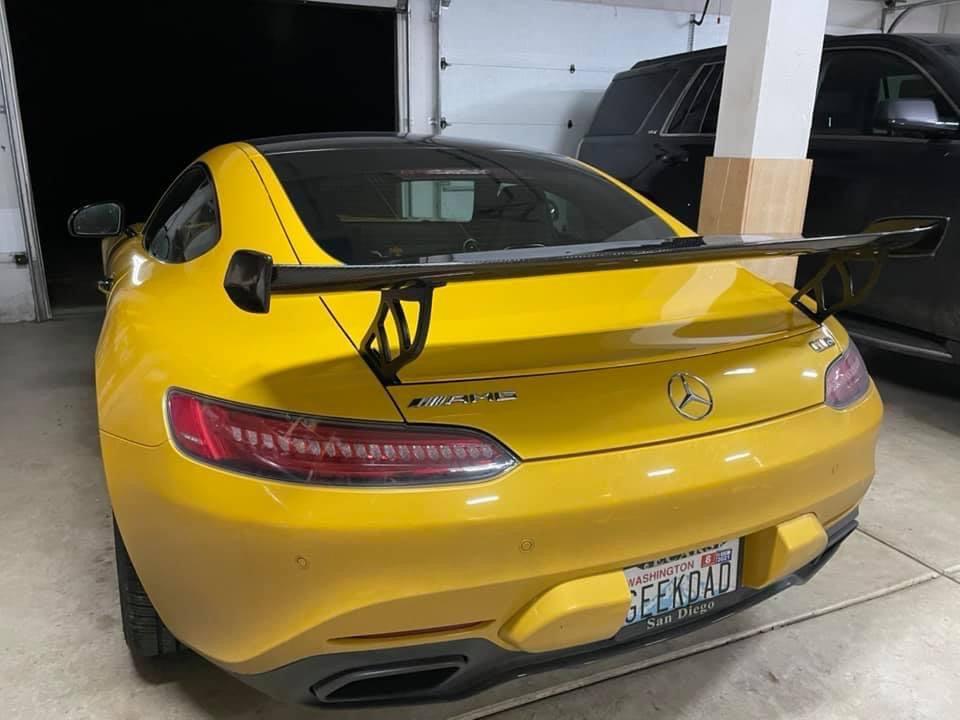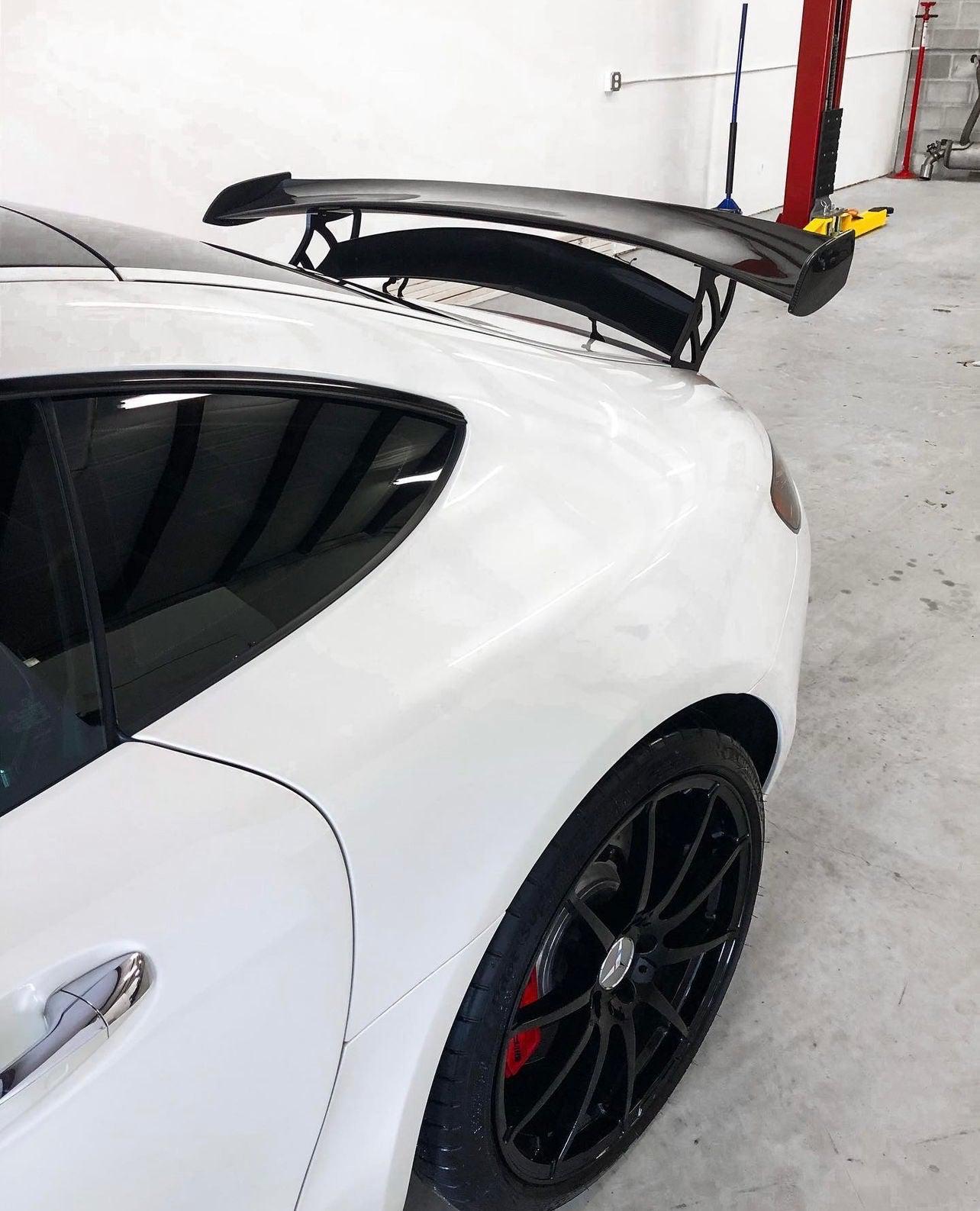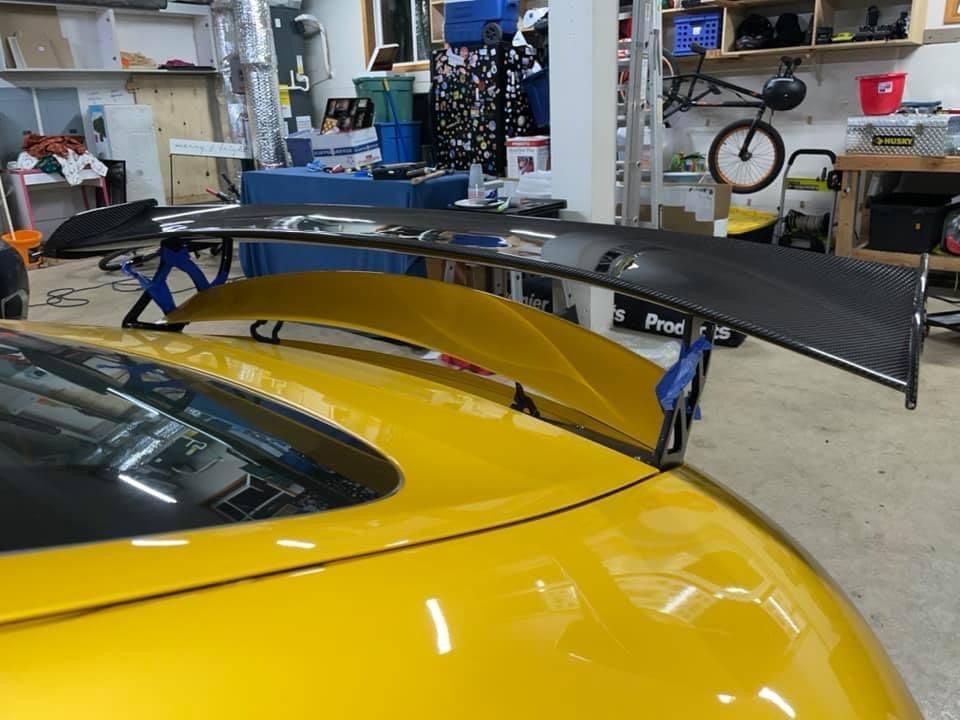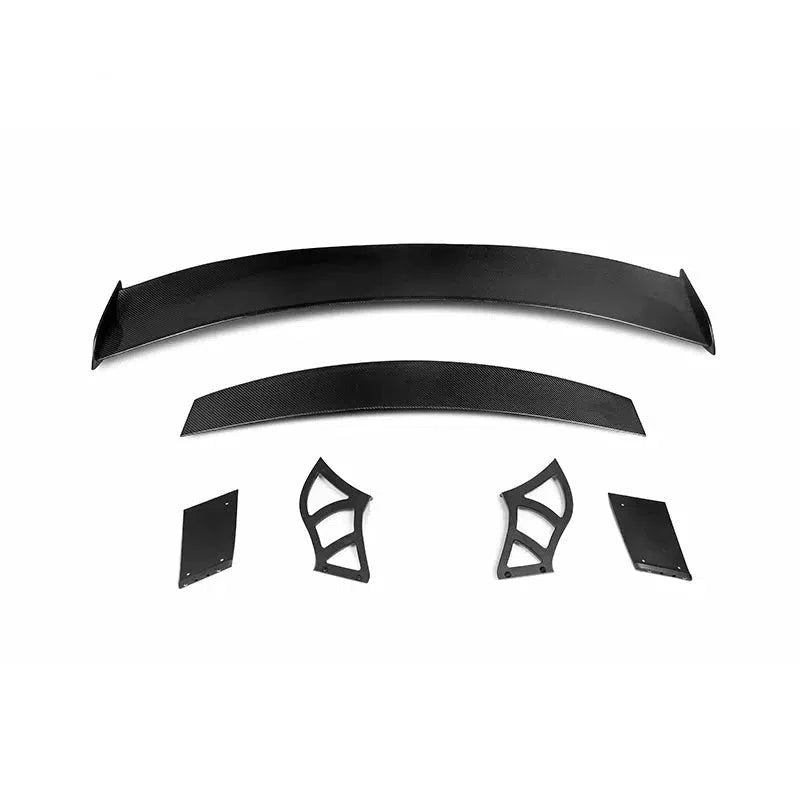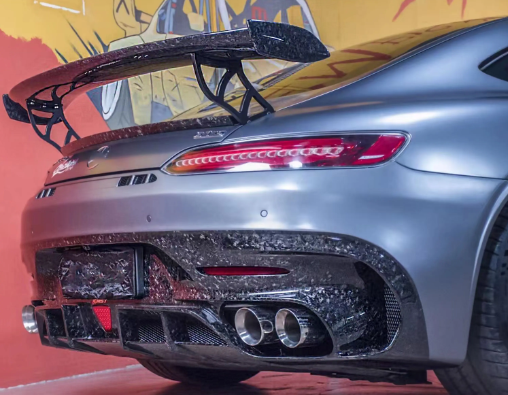 Mercedes AMG GT/GTS/GTC/GTR AP Wing
---
Fitment Guaranteed
Dry Carbon Fiber with 2x2 weave
UV Protectant Clear Coat
3M Tape & Screws Included

Designed by eurobahndynamics in california
Free Shipping Worldwide
Financing Available
14 day Return
Introducing the Mercedes AMG GT/GTS/GTC/GTR AP Wing – the pinnacle of aerodynamic innovation and performance enhancement for your high-performance Mercedes AMG sports car. Crafted with precision and designed to complement the sleek lines of your vehicle, this AP Wing is not just an accessory; it's a statement of unparalleled engineering and style.

The Mercedes AMG GTS AP Wing is a high-performance sports car designed for those who demand the ultimate driving experience. It is the latest addition to the Mercedes-Benz AMG family and is designed to deliver unparalleled performance and luxury.

This provides the car with exceptional rigidity and ensures that it can handle the stresses of high-speed driving with ease. The car's aerodynamic body is crafted to optimize its performance on the track while still maintaining its elegant appearance.

Unleash the full potential of your Mercedes AMG with the AMG GT/GTS/GTC/GTR AP Wing – where form meets function, and performance knows no limits. Elevate your driving experience with the epitome of aerodynamic excellence.




Fitment 2016-2021 Mercedes AMG GT/GTS/GTC/GTR
Key Features:

Aerodynamic Excellence: The AP Wing is engineered to optimize aerodynamic efficiency, providing increased downforce and stability at high speeds. Its carefully sculpted design ensures minimal drag, maximizing your Mercedes AMG's performance on the track and the open road.

Premium Materials: Crafted from high-quality materials, the AP Wing is built to withstand the rigors of high-speed driving. The lightweight yet durable construction contributes to an optimal power-to-weight ratio, enhancing the overall performance of your vehicle.

Adjustable Configuration: Tailor the AP Wing to your driving preferences with its adjustable configuration. Whether you're tackling the twists and turns of a race circuit or cruising on the highway, you have the flexibility to fine-tune the wing's angle to achieve the perfect balance of downforce and aerodynamic efficiency.

Easy Installation: Designed with convenience in mind, the AP Wing is easy to install, ensuring a seamless integration with your Mercedes AMG GT, GTS, GTC, or GTR. Step-by-step instructions and all necessary hardware are included, making the installation process straightforward for both seasoned enthusiasts and those new to aftermarket modifications.

Distinctive Aesthetics: Elevate the visual appeal of your Mercedes AMG with the AP Wing's distinctive design. Its aggressive yet refined aesthetics enhance the overall look of your sports car, creating a powerful presence on the road that demands attention.

Compatibility: The AP Wing is specifically designed for the Mercedes AMG GT, GTS, GTC, and GTR models, ensuring a perfect fit and seamless integration with the vehicle's original design.