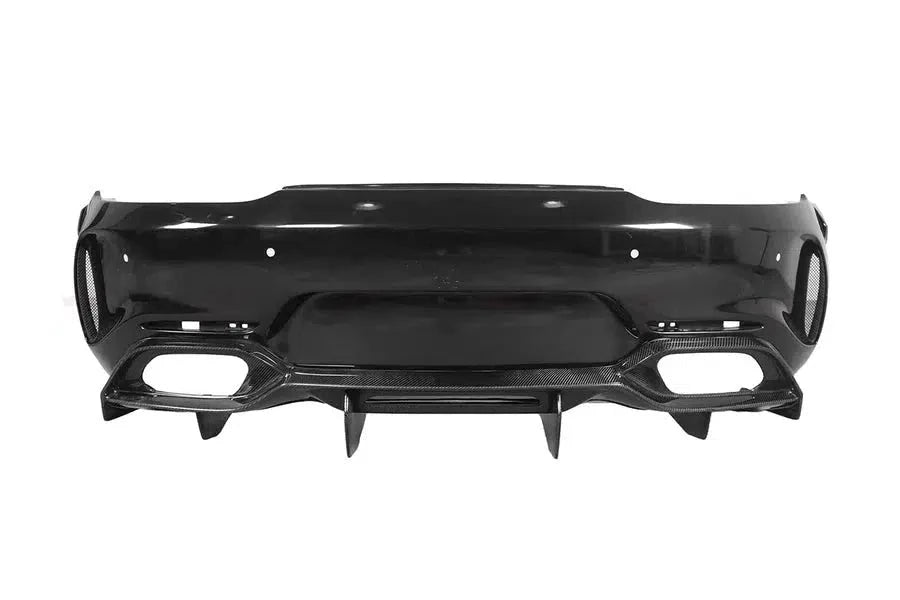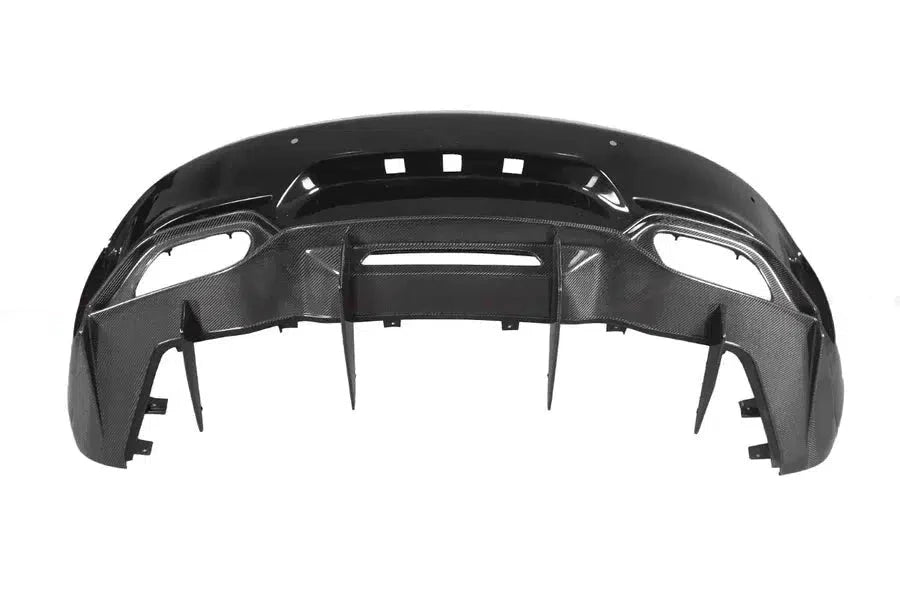 Mercedes AMG GT/GTS/GTC Imp Style Rear Bumper With Diffuser
---
Fitment Guaranteed
Dry Carbon Fiber with 2x2 weave
UV Protectant Clear Coat
3M Tape & Screws Included

Designed by eurobahndynamics in california
Free Shipping Worldwide
Financing Available
14 day Return
This Mercedes AMG GT/GTS/GTC Imp Style Rear Bumper With Diffuser is a high-quality aftermarket product designed to enhance the sporty and aggressive look of your Mercedes. This product is made from high-quality materials, including durable polypropylene and reinforced with fiberglass, ensuring its durability and long-lasting performance.

The rear bumper is designed with an Imp Style, which adds a touch of uniqueness and aggressiveness to the car's overall appearance. The bumper also comes with a diffuser, which is an essential component that enhances the car's aerodynamics by channeling air smoothly and efficiently under the vehicle.

Installation of this product is straightforward and can be done easily by a professional auto body shop or a skilled DIY enthusiast. The bumper comes unpainted, giving you the flexibility to match the color of your car or add a custom color that suits your style. This feature ensures that the bumper blends seamlessly with the rest of the car's body, giving it a sleek and cohesive look.

The Mercedes AMG GT/GTS/GTC Imp Style Rear Bumper With Diffuser is an excellent investment for Mercedes AMG GT, GTS or GTC owners who want to upgrade their car's look and performance. It's a high-quality, durable, and stylish product that is sure to turn heads and make your car stand out on the road.