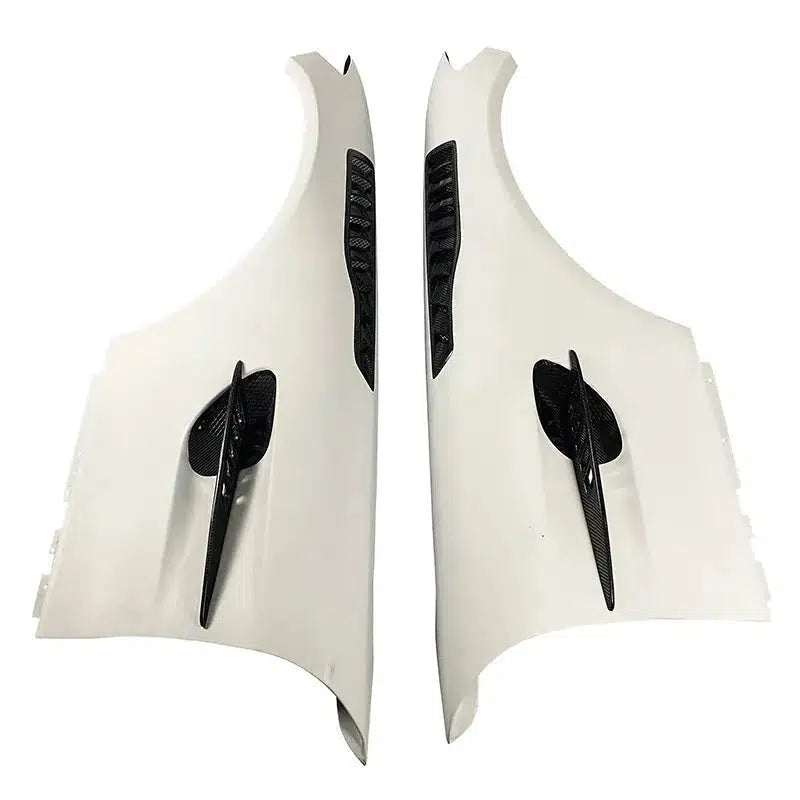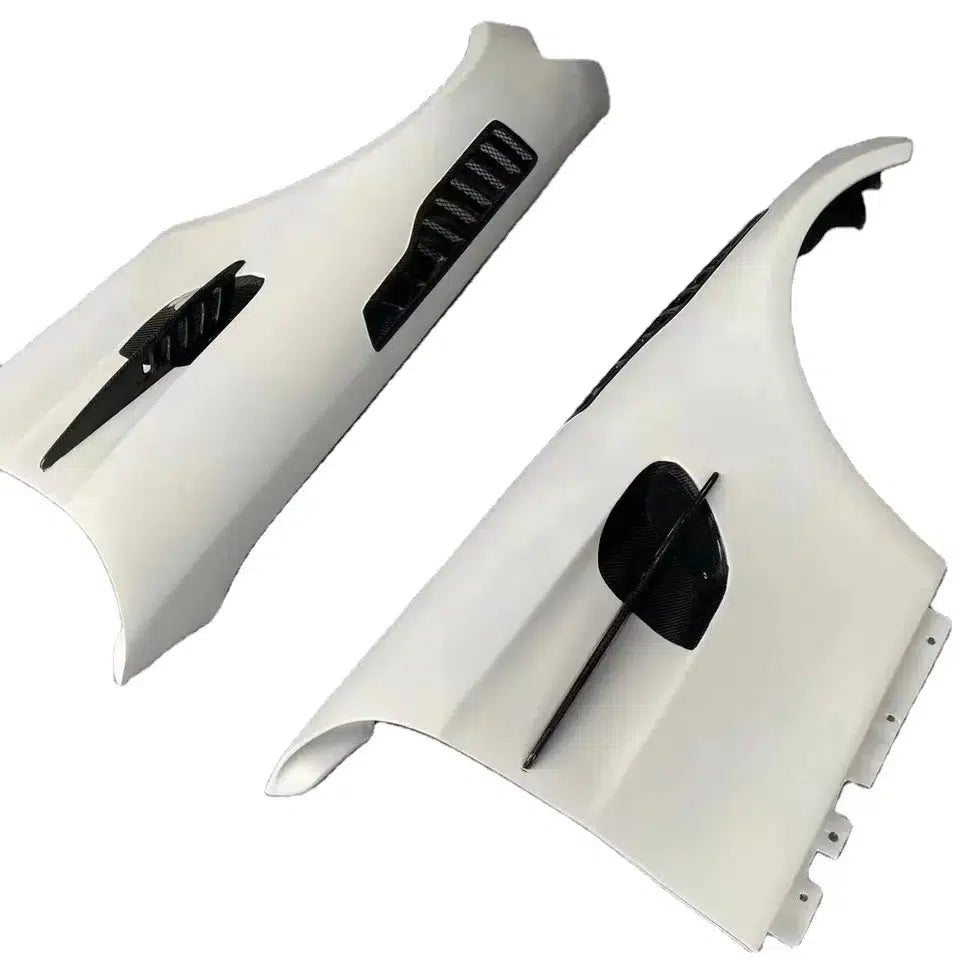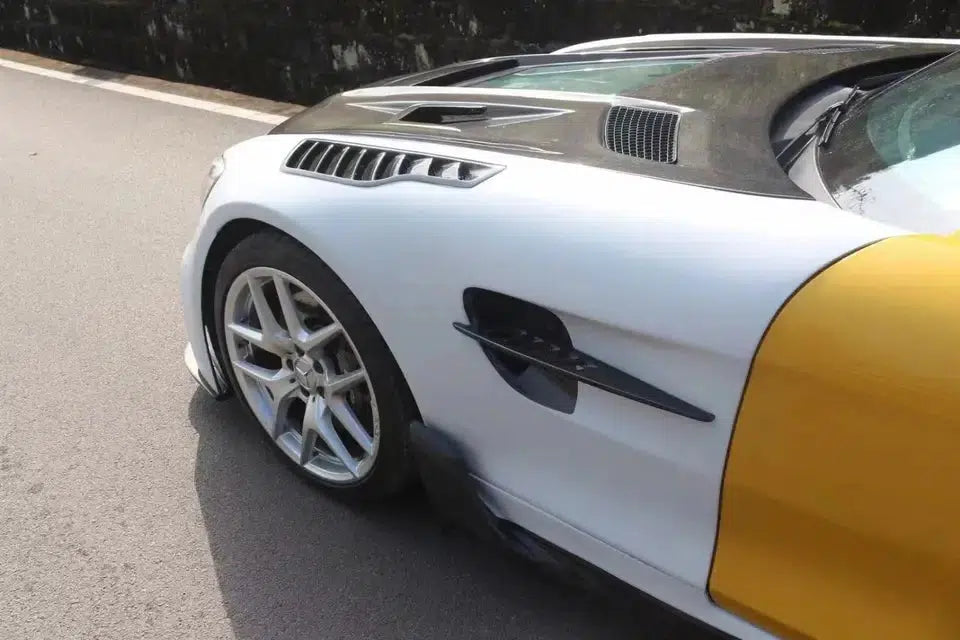 Mercedes AMG GT/GTS/GTC FRP GTR Style Fenders
---
Fitment Guaranteed
Dry Carbon Fiber with 2x2 weave
UV Protectant Clear Coat
3M Tape & Screws Included

Designed by eurobahndynamics in california
Free Shipping Worldwide
Financing Available
14 day Return
This Mercedes AMG GT/GTS/GTC FRP GTR Style Fenders are an aftermarket upgrade designed to add a more aggressive and sporty look to your car. These fenders are made from high-quality fiberglass reinforced plastic (FRP), making them durable and lightweight.

The GTR-style design of these fenders offers a wider stance, enhancing the car's aerodynamics and providing more downforce for better handling at high speeds. The fenders also feature wider wheel arches, which allow for wider wheels and tires, giving your car a more muscular and powerful look.

Installation of these fenders is relatively straightforward and can be done by a professional auto body shop or a skilled DIY enthusiast. The fenders come unpainted, allowing you to match the color of your car or add a custom color that suits your style. This feature ensures that the fenders blend seamlessly with the rest of the car's body, giving it a cohesive and streamlined look.

The Mercedes AMG GT/GTS/GTC FRP GTR Style Fenders are an excellent investment for Mercedes AMG GT, GTS or GTC owners who want to enhance the look and performance of their car. They are made from high-quality materials, are easy to install, and offer improved aerodynamics and handling. These fenders are a must-have for any car enthusiast looking to take their car's appearance and performance to the next level.