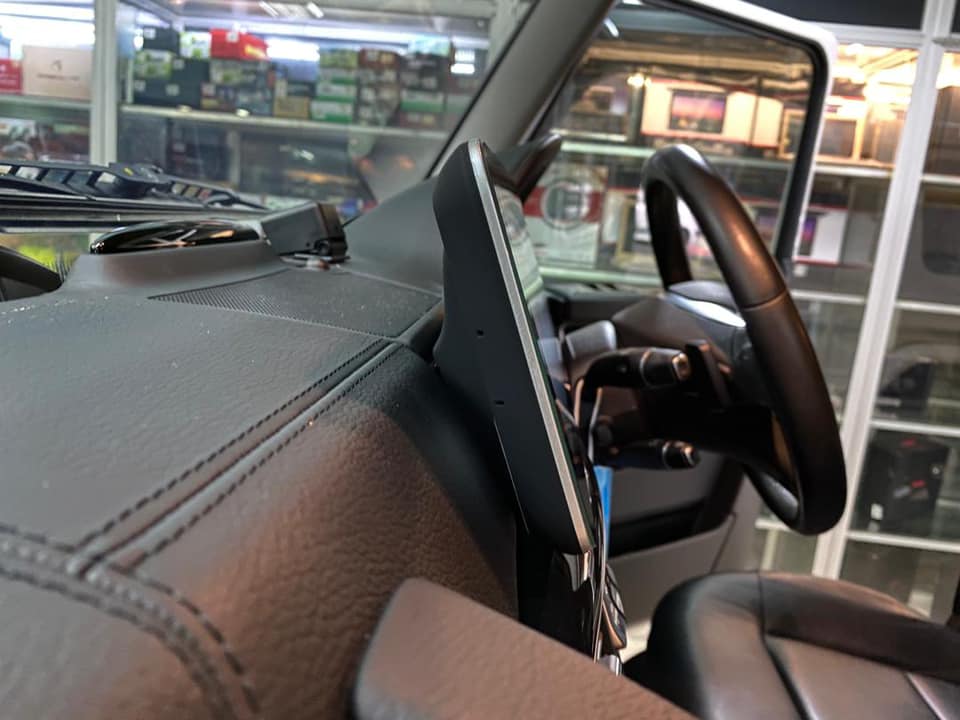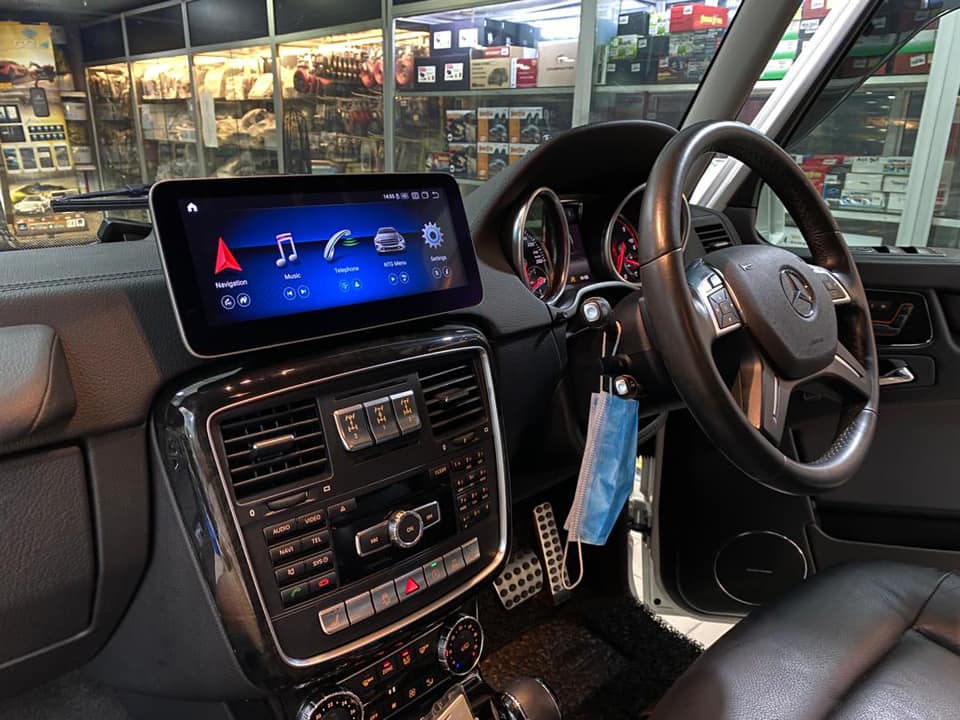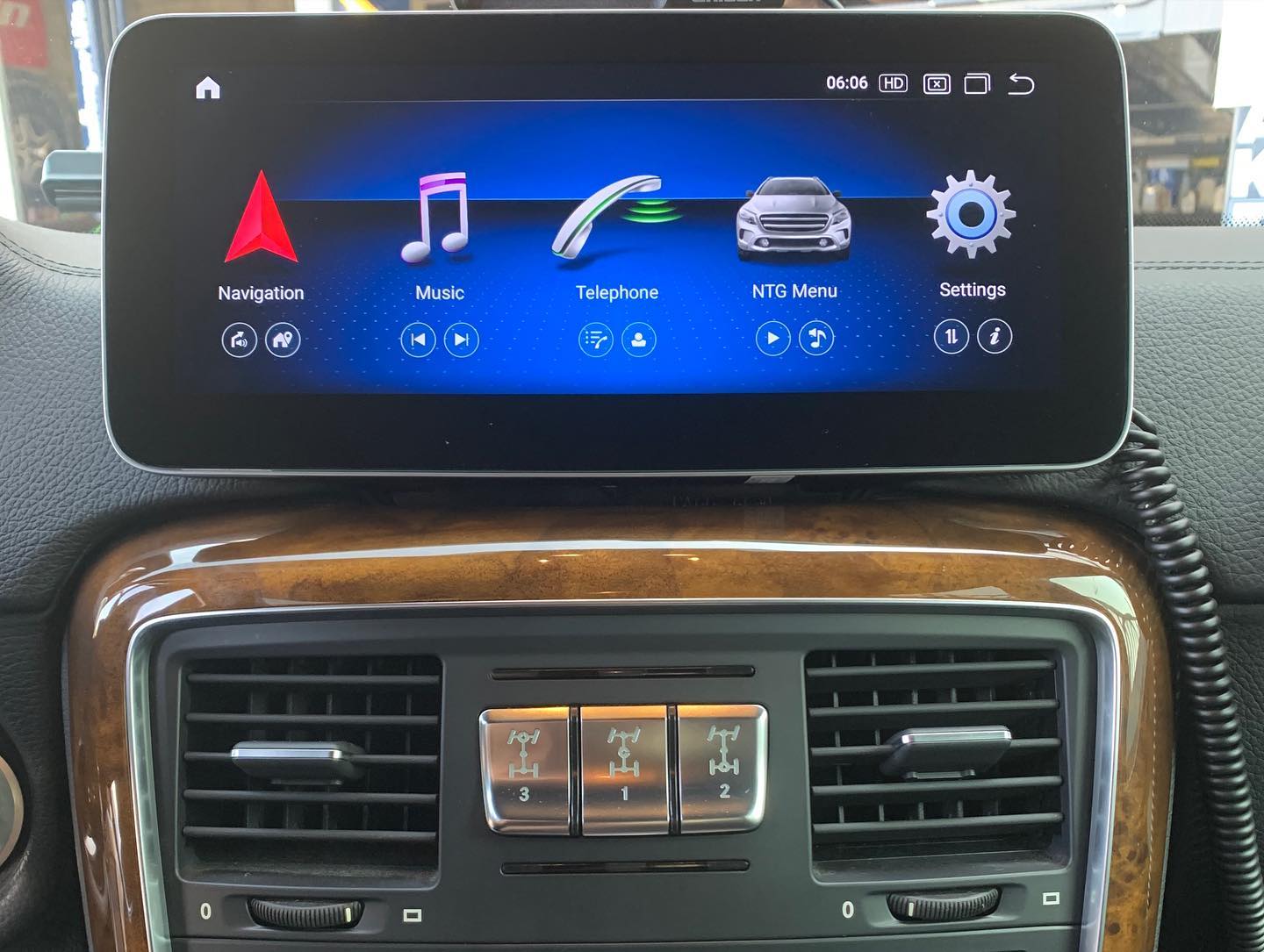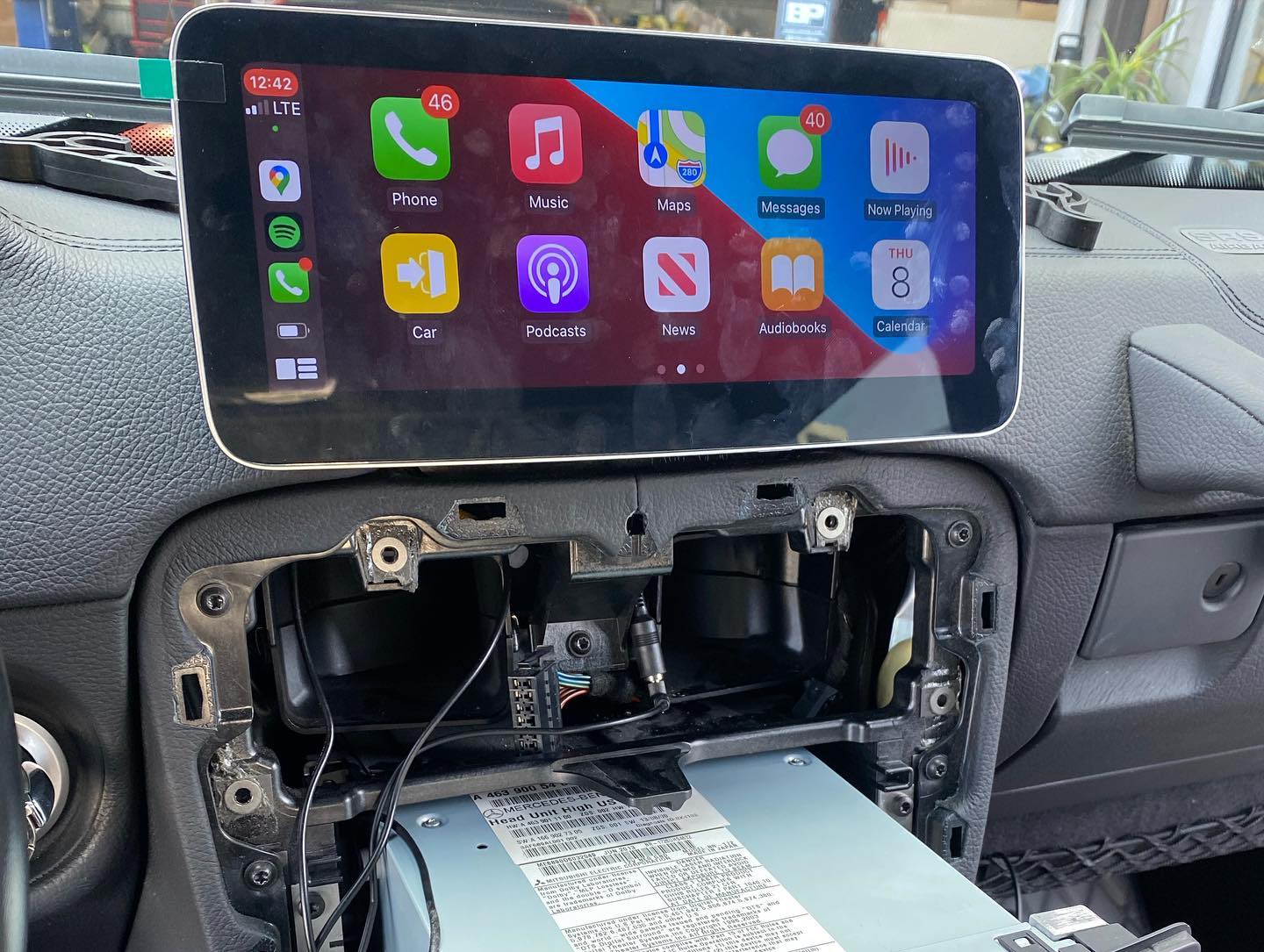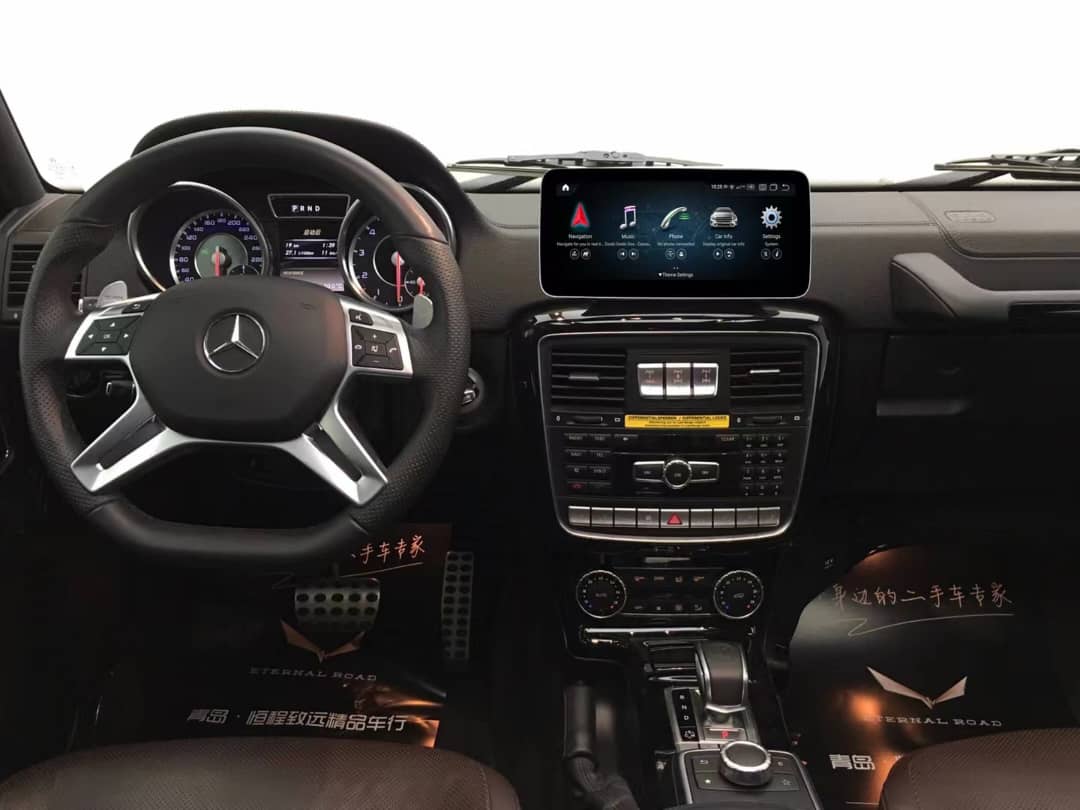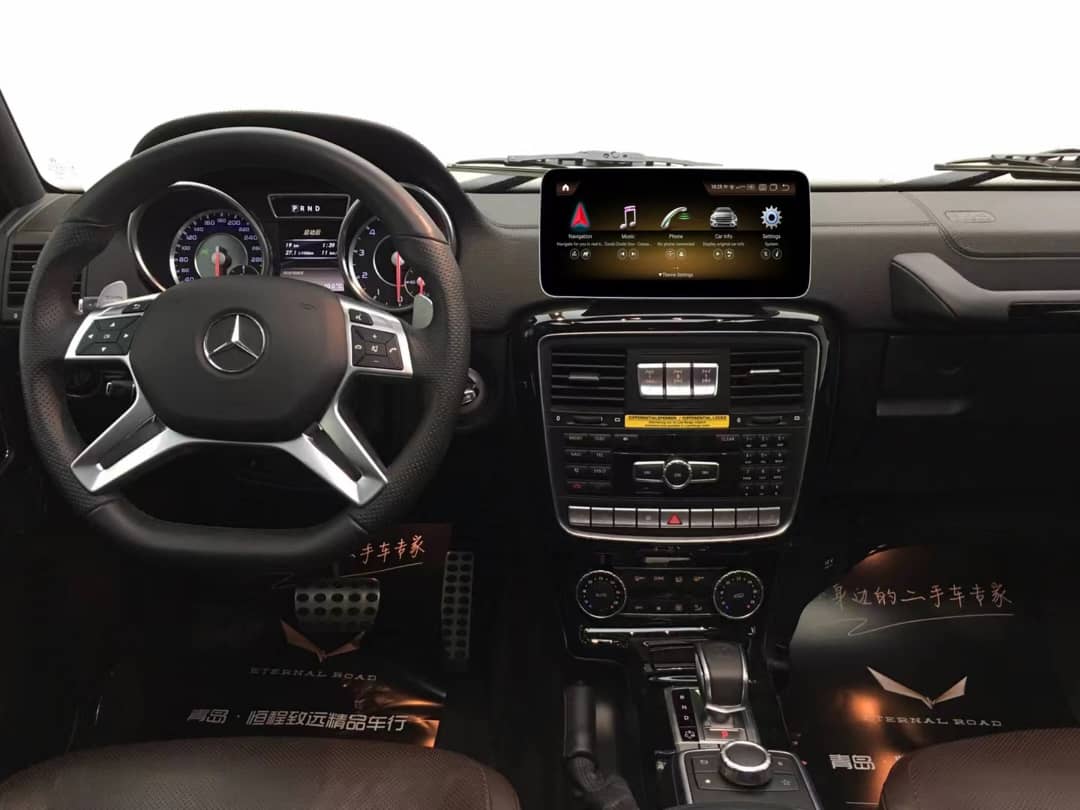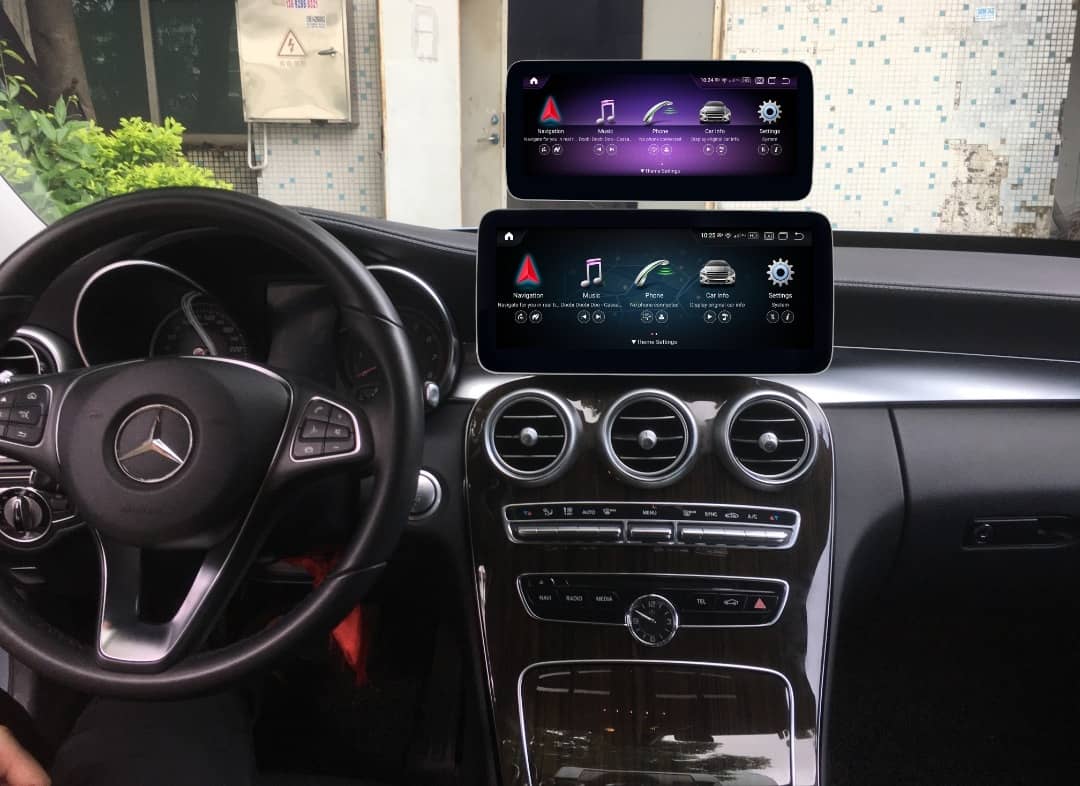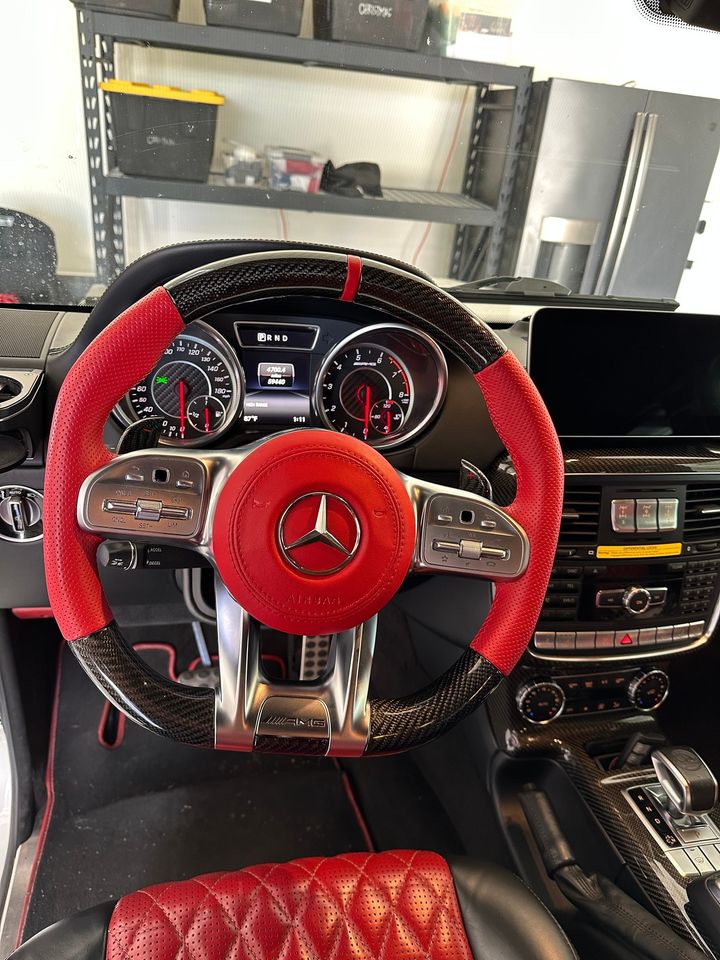 Mercedes G-Wagon 2013-2018 Apple Carplay screen upgrade
---
Fitment Guaranteed
Dry Carbon Fiber with 2x2 weave
UV Protectant Clear Coat
3M Tape & Screws Included

Designed by eurobahndynamics in california
Free Shipping Worldwide
Financing Available
14 day Return
Upgrade your driving experience with the Mercedes G-Wagon 2013-2018 Apple CarPlay Screen Upgrade. This innovative enhancement brings the power of Apple CarPlay to your luxury SUV, seamlessly integrating your iPhone with your vehicle's infotainment system. With this plug-and-play upgrade, you'll enjoy a range of benefits that combine convenience, entertainment, and safety.                                                                                                                                                                                                                            Elevate your Mercedes G-Wagon's infotainment system with the Apple CarPlay Screen Upgrade. Stay connected, entertained, and safe on the road with seamless integration of your iPhone. Whether you're making hands-free calls, navigating to your destination, or enjoying your favorite music, this upgrade enhances your driving experience while retaining the luxury and performance of your G-Wagon.

Experience the future of in-car technology today with the Apple CarPlay Screen Upgrade. Transform your Mercedes G-Wagon into a smart, connected, and entertainment hub that complements your luxury driving experience.
Key Features:

Seamless Integration: This upgrade is designed to seamlessly integrate your iPhone with your Mercedes G-Wagon's infotainment system. With a simple connection, you'll have access to your iPhone's apps, contacts, music, and more directly on your vehicle's screen.

Apple CarPlay Compatibility: Experience the convenience of Apple CarPlay, which allows you to use your iPhone while driving safely. Access maps, make calls, send and receive messages, and control music apps with a touch of your screen or via voice commands.

Enhanced Safety: With Apple CarPlay, your focus remains on the road. Voice commands and Siri integration enable you to keep your hands on the wheel and your eyes on the road, minimizing distractions.

Upgraded Entertainment: Enjoy your favorite music, podcasts, and audiobooks with the enhanced audio quality of your Mercedes G-Wagon's sound system. The upgrade ensures that your entertainment is as premium as your vehicle.

Navigation at Your Fingertips: Utilize Apple Maps or your preferred navigation apps for real-time traffic updates, turn-by-turn directions, and points of interest. Never worry about getting lost again.

Integration of Third-Party Apps: Expand your options by using compatible third-party apps like Spotify, Waze, and more. The upgrade provides access to a wide range of apps that enhance your driving experience.

Retain Factory Features: The Apple CarPlay Screen Upgrade preserves your G-Wagon's original functionality. You won't lose any of the features you love, ensuring a smooth transition.

User-Friendly Interface: The intuitive user interface ensures that you can effortlessly control your CarPlay features through your Mercedes G-Wagon's infotainment system. The touchscreen interface is designed for ease of use.

Plug-and-Play Installation: No complex wiring or modifications are required. The upgrade is designed for straightforward installation. You can have it installed by a professional or tackle it yourself with basic automotive knowledge.

Compatibility: This upgrade is specifically designed for Mercedes G-Wagon models from 2013 to 2018, ensuring a perfect fit and functionality for your vehicle.