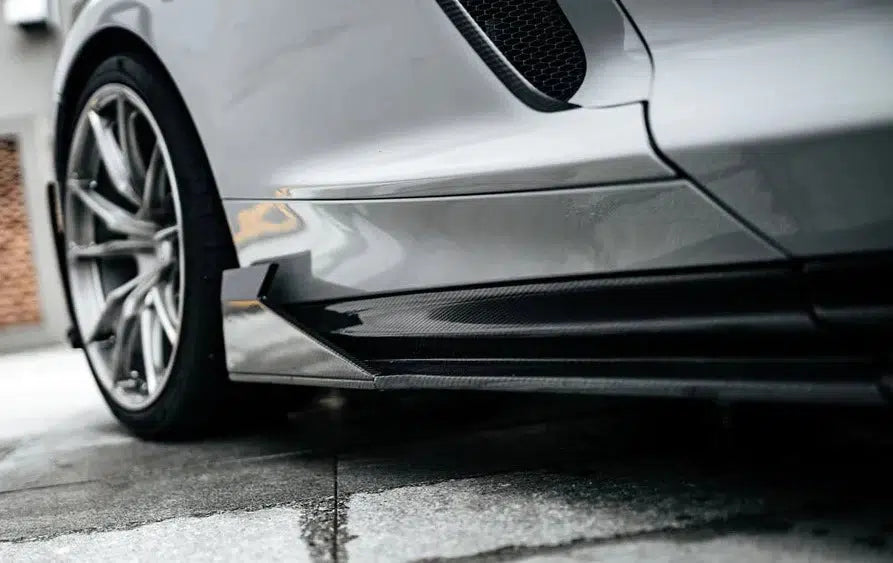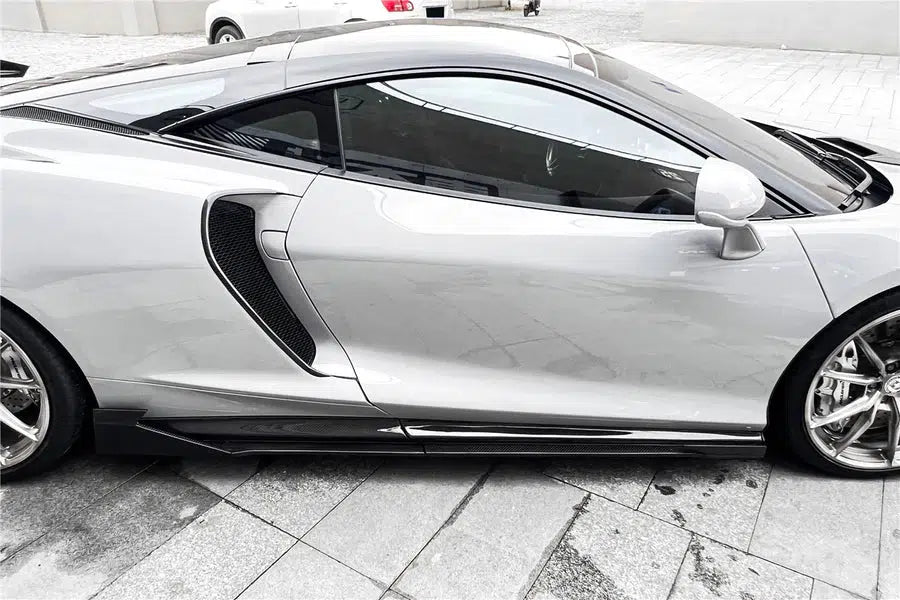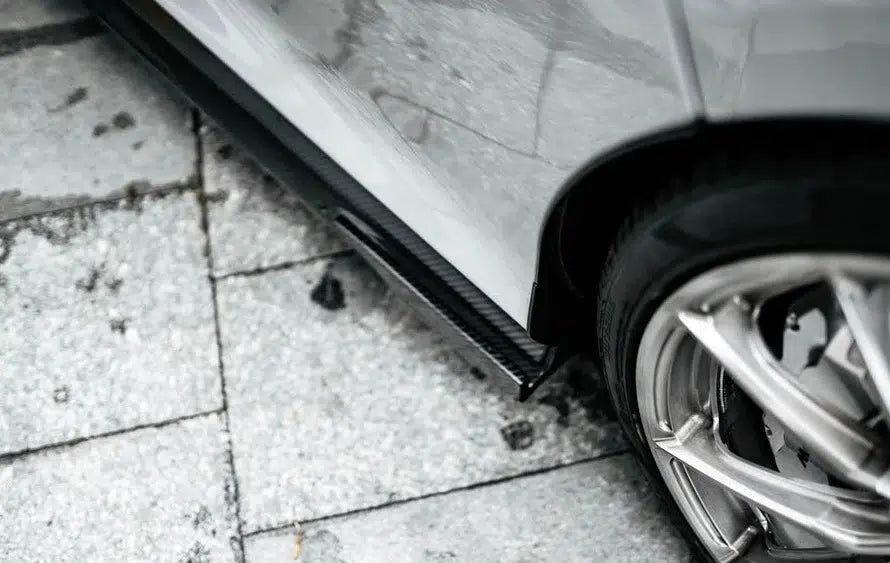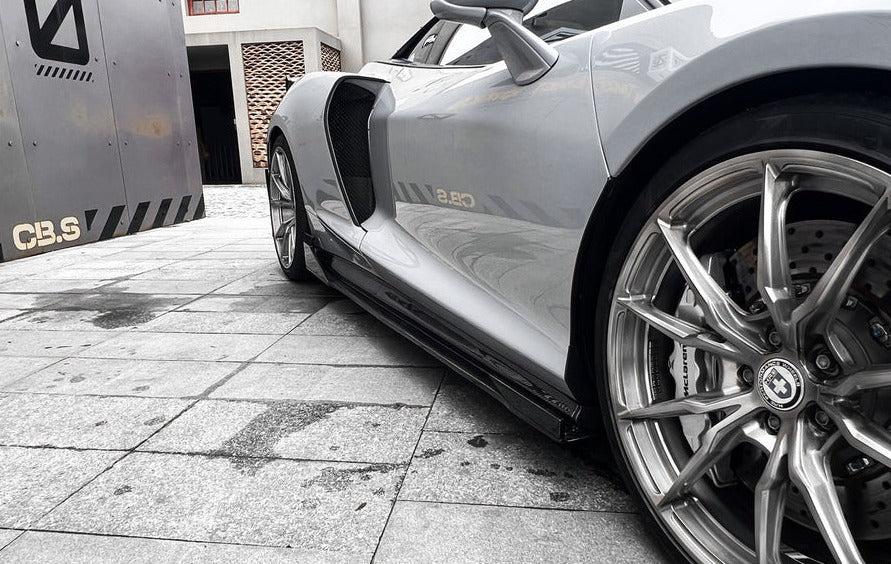 McLaren GT Carbon Fiber Side Skirt Extension
---
Fitment Guaranteed
Dry Carbon Fiber with 2x2 weave
UV Protectant Clear Coat
3M Tape & Screws Included

Designed by eurobahndynamics in california
Free Shipping Worldwide
Financing Available
14 day Return
Introducing the McLaren GT Carbon Fiber Side Skirt Extension – the perfect fusion of style, aerodynamics, and performance. Elevate your McLaren GT with this meticulously engineered accessory that not only enhances its visual appeal but also improves handling, stability, and overall driving experience.

Key Features:

Precision Craftsmanship: The Carbon Fiber Side Skirt Extension for the McLaren GT is a true masterpiece of precision engineering and craftsmanship. Each piece is meticulously handcrafted to meet the highest standards of quality and design, ensuring a perfect fit and an impeccable finish.

Enhanced Aerodynamics: Beyond its captivating visual appeal, these side skirt extensions are designed to optimize your McLaren GT's aerodynamics. They enhance downforce, reduce lift, and improve the efficiency of airflow along the sides of your vehicle. This results in improved stability and traction, especially at high speeds.

Lightweight Performance: Constructed from high-quality carbon fiber, these extensions maintain your McLaren GT's lightweight ethos while adding durability and aerodynamic efficiency. The result is better acceleration, agility, and overall driving performance.

Effortless Installation: Designed as a direct replacement for the stock side skirts, the installation process is straightforward and hassle-free. No need for extensive modifications or specialized tools, ensuring minimal downtime.

Customizable Finish: Personalize your McLaren GT with a choice of finish options for the carbon fiber, allowing you to match or contrast it with your vehicle's existing color scheme.

Genuine McLaren Quality: By choosing these side skirt extensions, you're investing in a genuine McLaren accessory, known for its impeccable quality, performance, and lasting durability.

Exclusive Style: The Carbon Fiber Side Skirt Extension is more than just an accessory; it's a statement of exclusivity and individuality. With limited availability and custom craftsmanship, it's your opportunity to make your McLaren GT truly unique.

The McLaren GT Carbon Fiber Side Skirt Extension is a testament to the perfect fusion of aesthetics and performance. Elevate your driving experience with enhanced aerodynamics, reduced weight, and a distinctive visual appeal that sets your vehicle apart from the rest.

Choose excellence, choose performance, choose style – choose the McLaren GT Carbon Fiber Side Skirt Extension and experience a new level of driving precision and aesthetic refinement. Elevate your McLaren GT to the pinnacle of automotive excellence and make every drive a memorable experience.