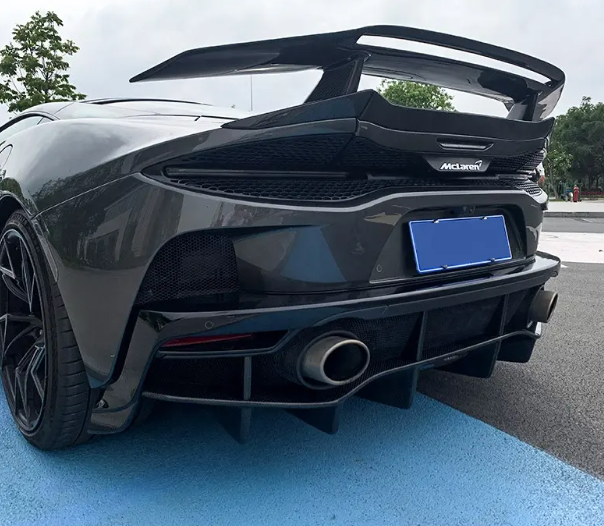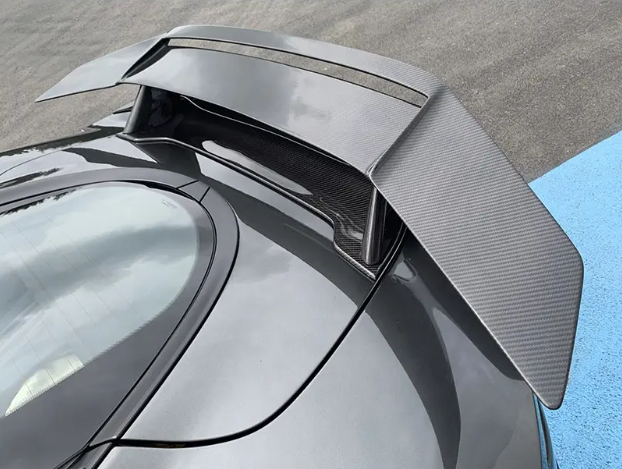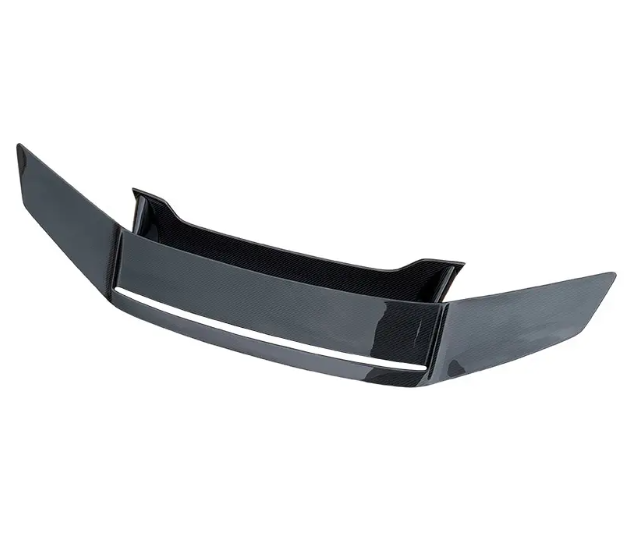 McLaren GT Artisan GT Carbon Fiber Wing With Base Panel
---
Fitment Guaranteed
Dry Carbon Fiber with 2x2 weave
UV Protectant Clear Coat
3M Tape & Screws Included

Designed by eurobahndynamics in california
Free Shipping Worldwide
Financing Available
14 day Return
Introducing the McLaren GT Artisan GT Carbon Fiber Wing with Base Panel - Where Performance Meets Artistry!

Elevate your McLaren GT's aesthetics and aerodynamics with this masterpiece of engineering and design. The McLaren GT Artisan GT Carbon Fiber Wing with Base Panel is the ultimate fusion of form and function, meticulously crafted to enhance the performance and style of your luxury sports car.

Unparalleled Craftsmanship: Handcrafted with precision and attention to detail, our Carbon Fiber Wing is a testament to McLaren's commitment to perfection. Expertly designed and produced by artisan craftsmen, each piece is a work of art in itself, created to adorn your vehicle and reflect your discerning taste.

Lightweight Excellence: Constructed from high-quality carbon fiber, this wing is incredibly lightweight yet incredibly durable. It not only enhances your vehicle's aerodynamics but also reduces overall weight, ultimately improving handling and performance.

Effortless Installation: The Artisan GT Carbon Fiber Wing is engineered for a straightforward and secure installation, ensuring that you can enjoy the transformation of your McLaren GT without the hassle.

Aerodynamic Precision: Designed with precision engineering in mind, this wing is not just about looks; it significantly improves your car's aerodynamic performance. Enhanced downforce and stability at high speeds keep you firmly planted on the road, even when pushing the boundaries of speed and handling.

Tailored for McLaren GT: This Carbon Fiber Wing is exclusively designed to complement the lines and curves of your McLaren GT. It effortlessly integrates with your vehicle's aesthetic, ensuring a seamless and harmonious appearance.

Statement-Making Style: Beyond its functional benefits, the McLaren GT Artisan GT Carbon Fiber Wing with Base Panel makes a bold statement. Its sleek, carbon fiber finish adds a touch of elegance and aggression, making your McLaren GT stand out in any crowd.

Elevate your McLaren GT to new heights with the McLaren GT Artisan GT Carbon Fiber Wing with Base Panel. Unleash its performance potential, revel in its striking aesthetics, and showcase your passion for automotive excellence.

Turn your McLaren GT into a masterpiece of art and engineering. Order your Artisan GT Carbon Fiber Wing today and experience the road like never before.