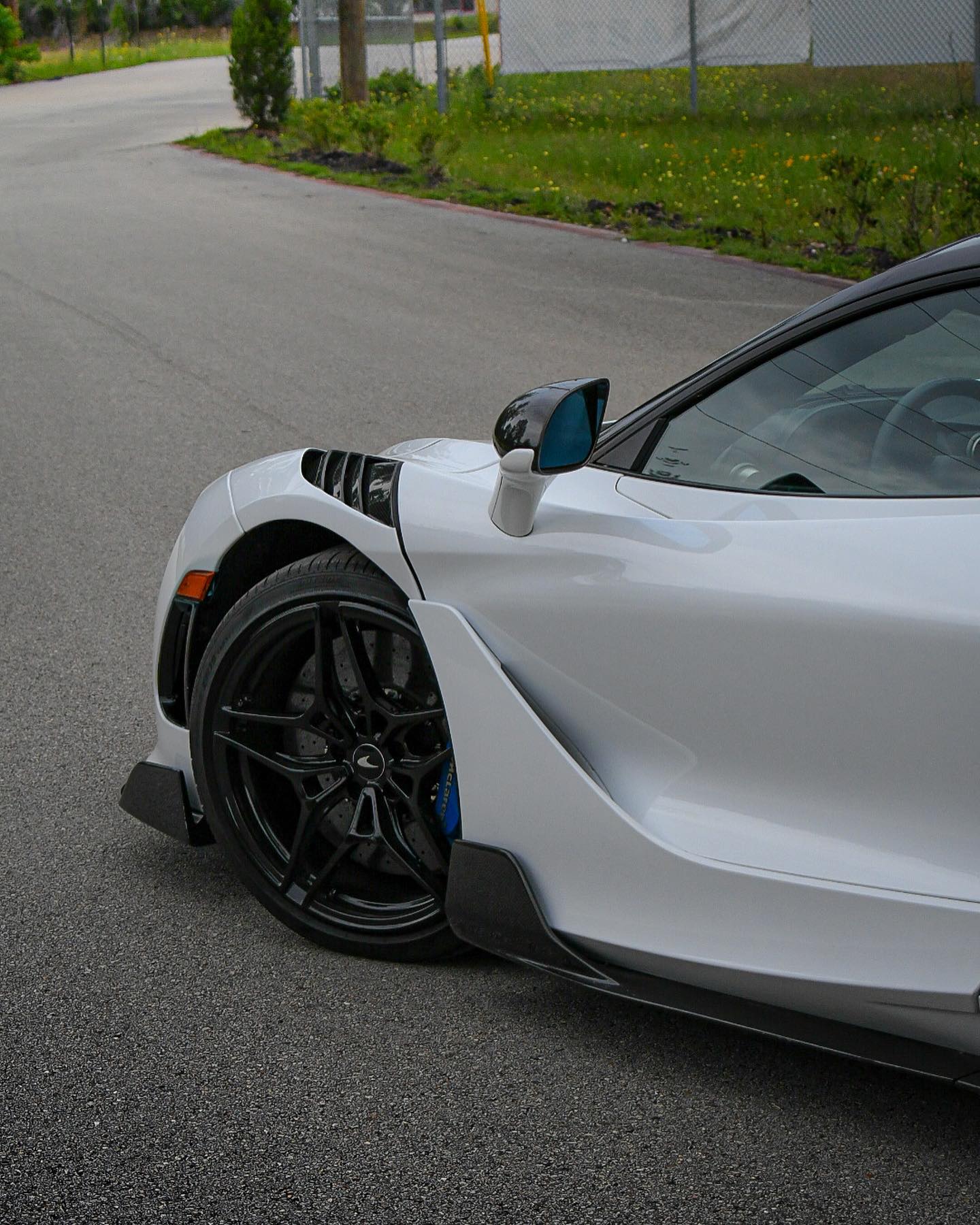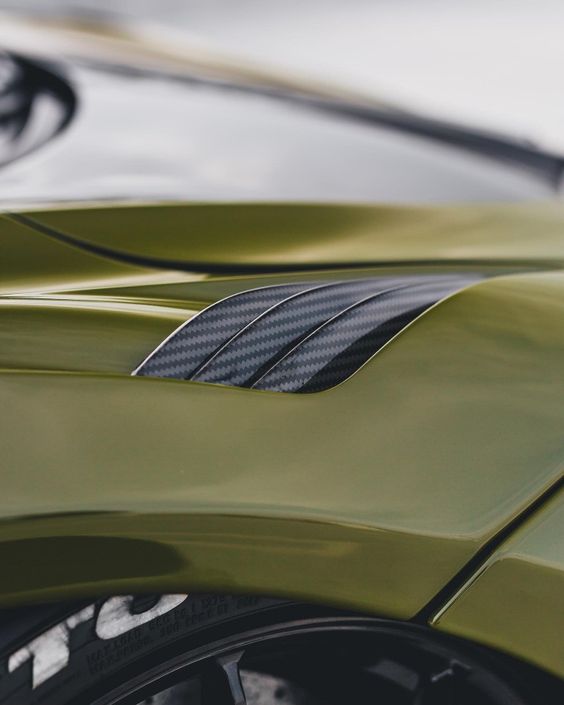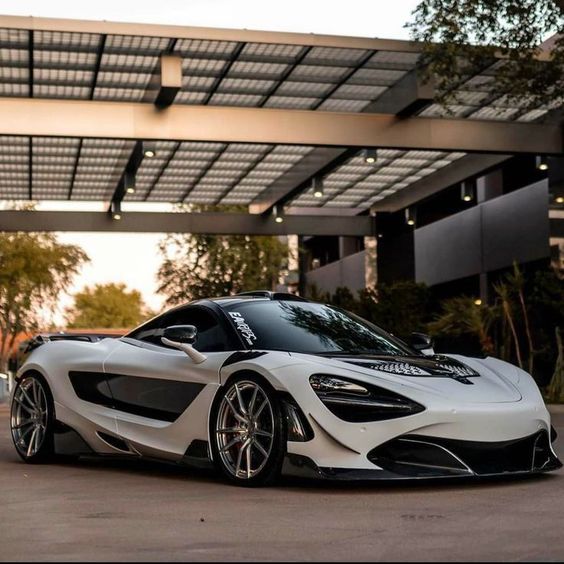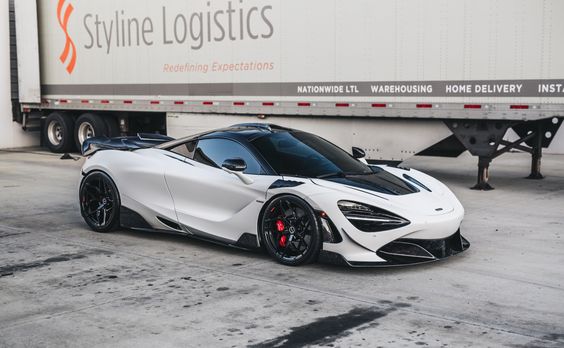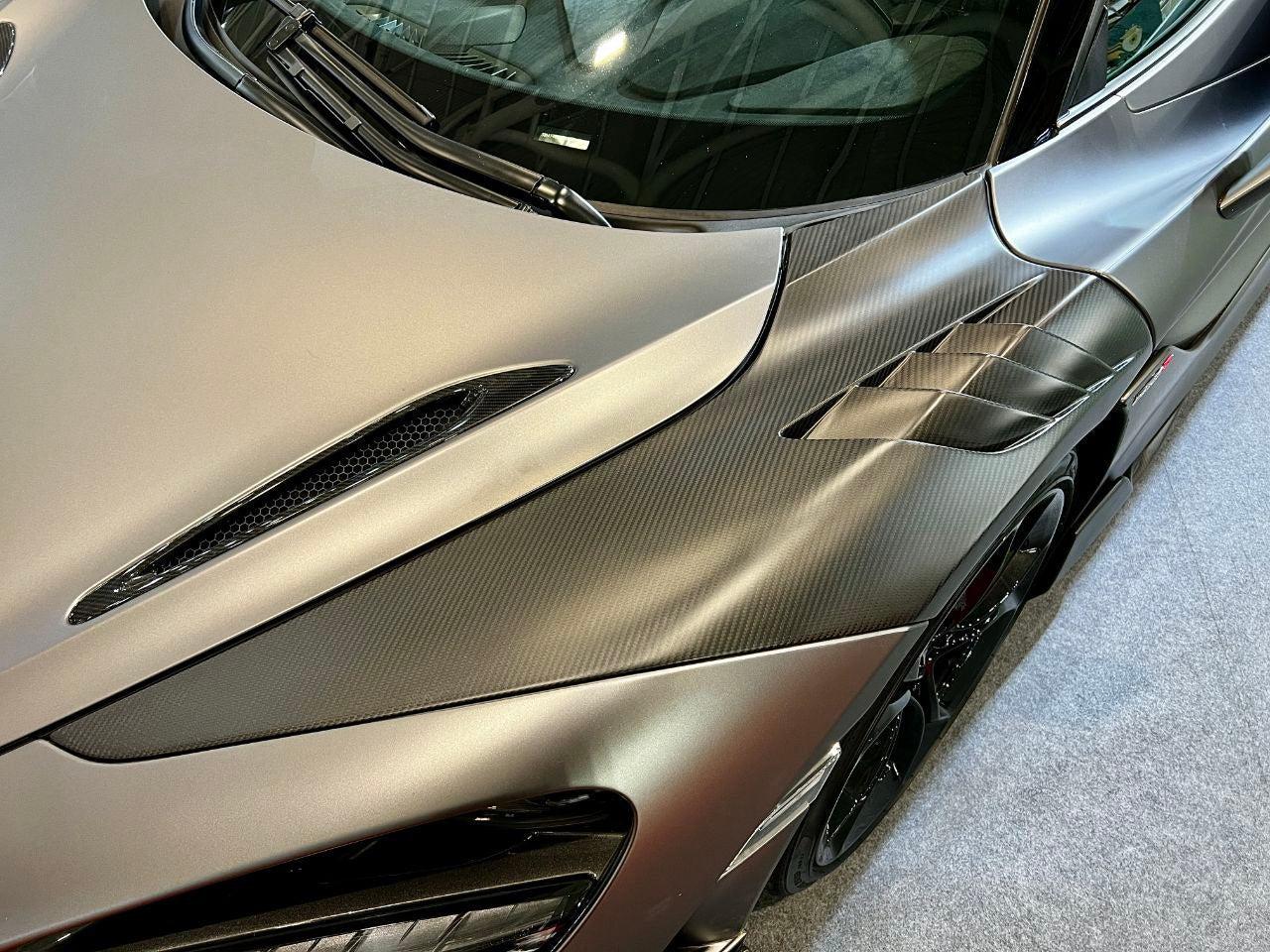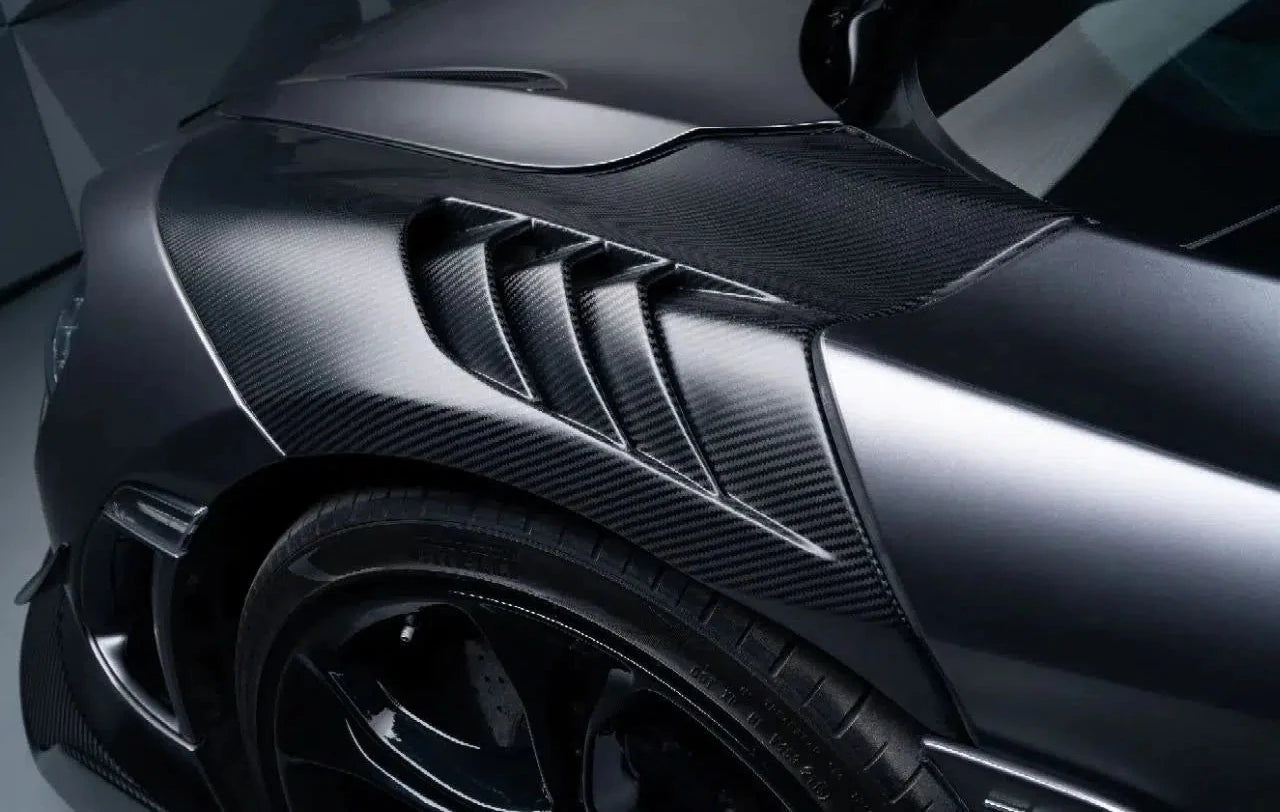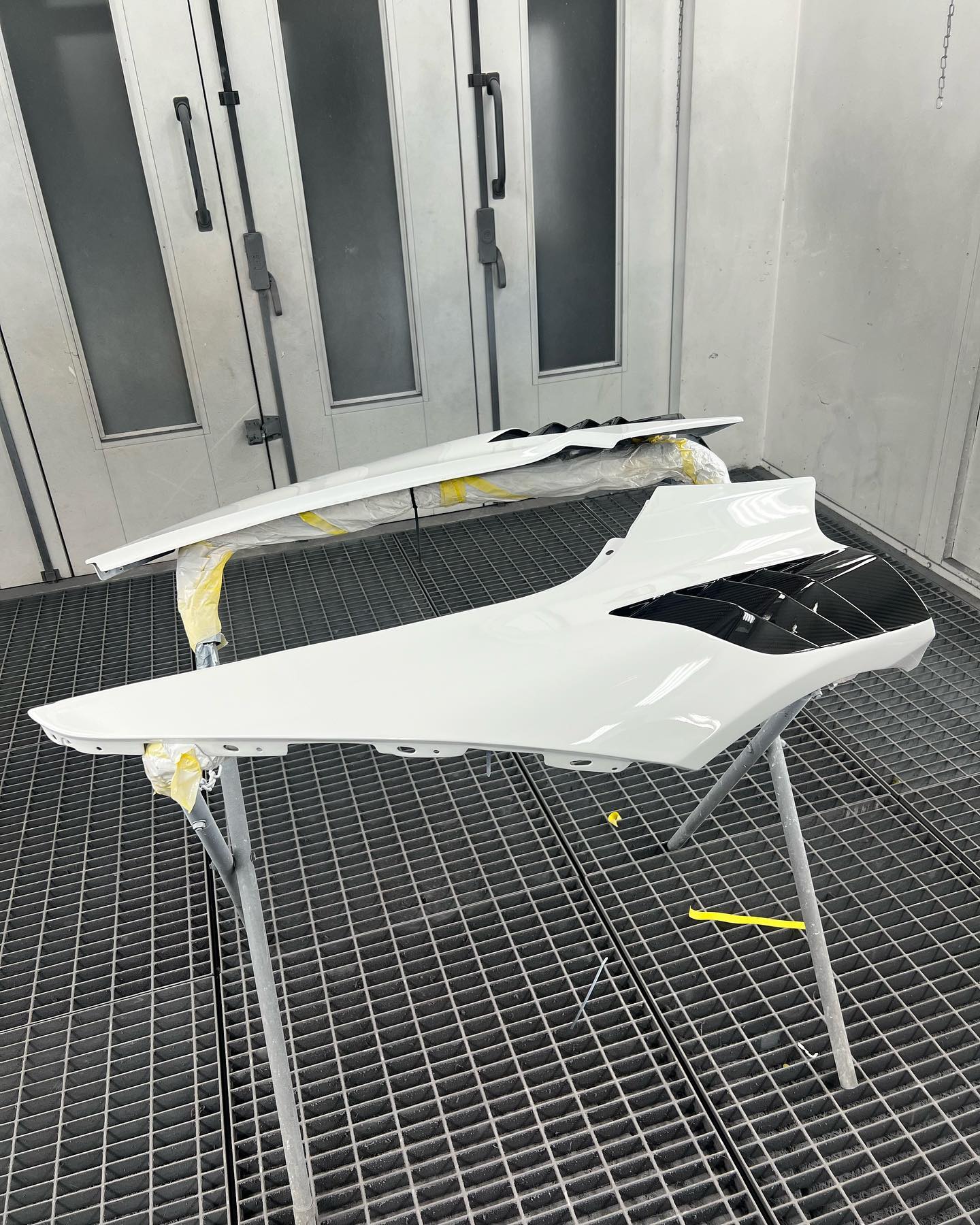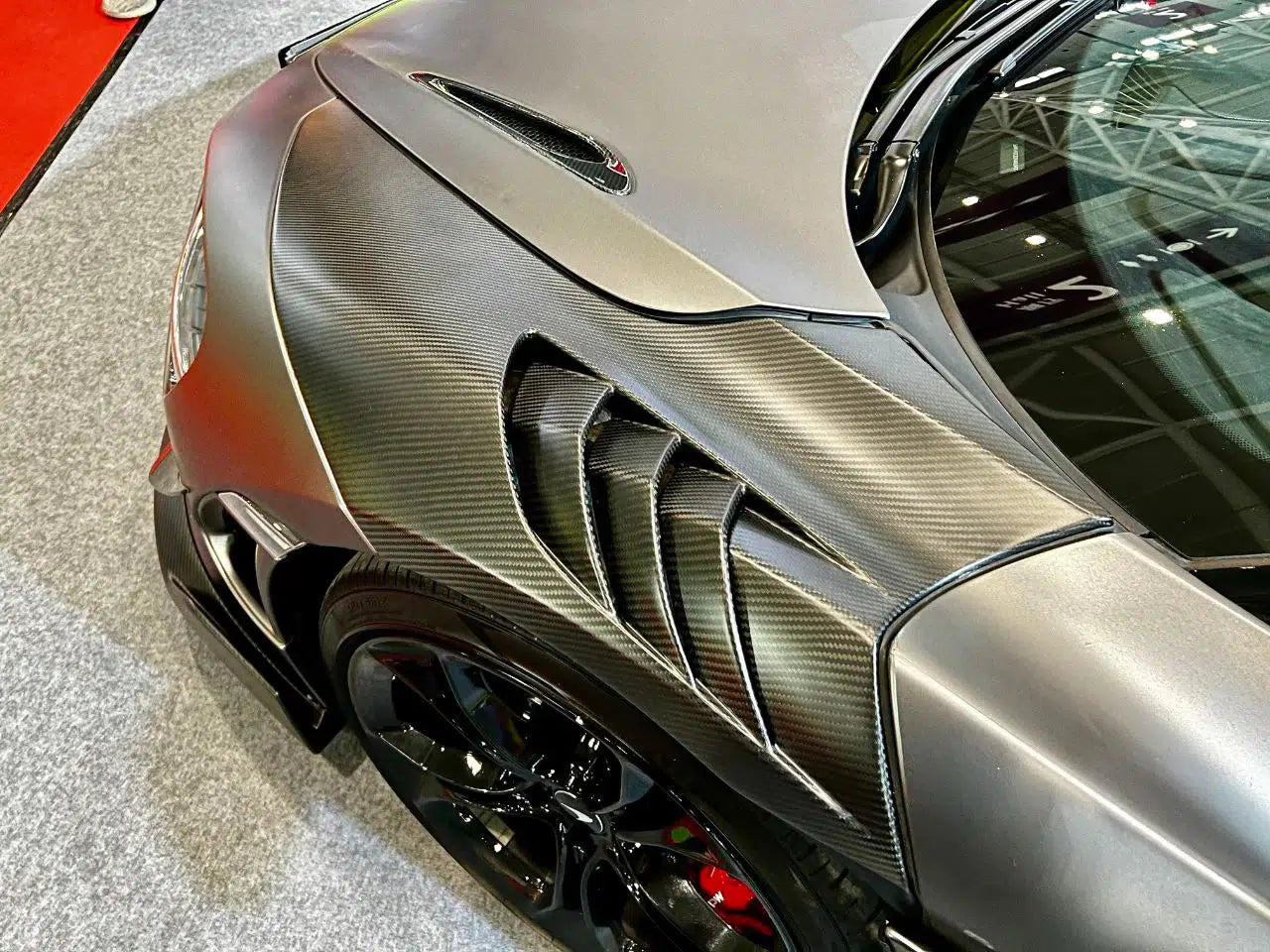 McLaren 720s Ryft Style Front Fenders
---
Fitment Guaranteed
Dry Carbon Fiber with 2x2 weave
UV Protectant Clear Coat
3M Tape & Screws Included

Designed by eurobahndynamics in california
Free Shipping Worldwide
Financing Available
14 day Return
Introducing the McLaren 720s FRP Carbon Vented Fenders, the ultimate upgrade for any McLaren 720s owner looking to enhance the aerodynamics and style of their supercar.

Crafted from high-quality FRP carbon fiber, these vented fenders are both lightweight and incredibly strong, adding a unique touch of performance to your vehicle. The precision-engineered vents not only look sleek, but also improve airflow and reduce lift, giving you improved stability and grip on the road or track.

These fenders are designed to seamlessly integrate with your existing McLaren 720s bodywork, and come with all necessary hardware for a hassle-free installation. The carbon fiber finish is not only eye-catching, but also resistant to scratches and UV damage, ensuring long-lasting durability and performance.

Upgrade your McLaren 720s with the ultimate in style and performance with the FRP Carbon Vented Fenders.