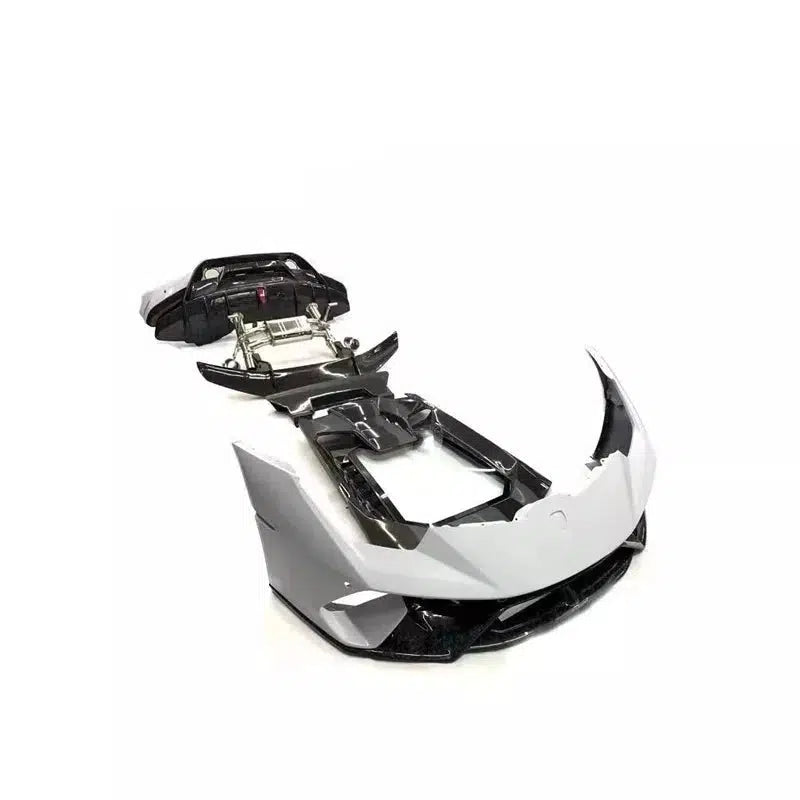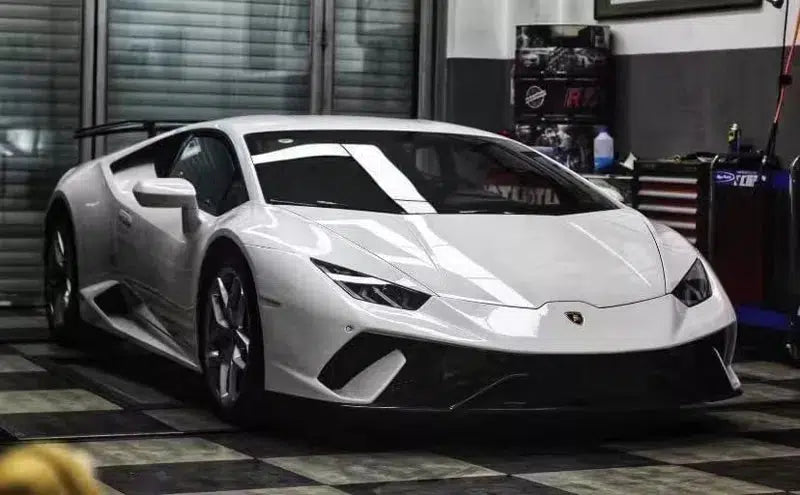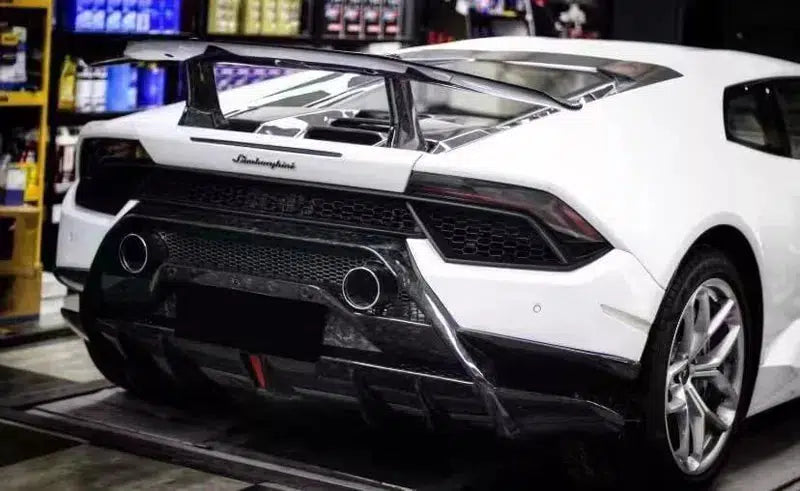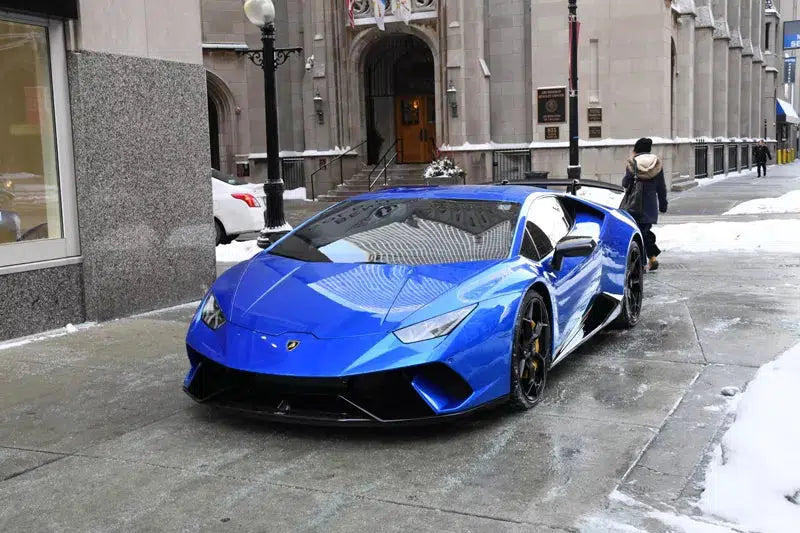 Lamborghini Huracan Performante Style Full Conversion Kit
---
Fitment Guaranteed
Dry Carbon Fiber with 2x2 weave
UV Protectant Clear Coat
3M Tape & Screws Included

Designed by eurobahndynamics in california
Free Shipping Worldwide
Financing Available
14 day Return
For The Automotive Enthusiast Seeking An Artisan Aerodynamic Design With A More Sophisticated Appeal.

Transform Your Lamborghini into a Performante Masterpiece with Our Full Conversion Kit

Unleash the spirit of the track and embrace the iconic style of the Lamborghini Huracan Performante with our exclusive Full Conversion Kit. Elevate your Lamborghini to new heights of performance and aesthetics, creating a driving experience that's nothing short of exhilarating.

Craftsmanship Beyond Compare: Every detail of our Full Conversion Kit is a testament to precision craftsmanship. Crafted with the utmost care and expertise, our kit is designed to perfectly emulate the stunning visual appeal of the Lamborghini Huracan Performante. Each component is meticulously engineered to ensure a flawless fit and finish, creating a seamless transformation for your vehicle.

Performante-Style Aerodynamics: Our Full Conversion Kit isn't just about looks; it's about performance. Designed with aerodynamics in mind, it enhances the handling and stability of your Lamborghini, ensuring you can take on corners and straights with confidence. The Performante-inspired design isn't just eye-catching; it's functional, optimizing airflow for a more responsive driving experience.

Striking Visual Impact: The Performante is known for its distinctive and aggressive design, and now you can capture that essence with our Full Conversion Kit. From the iconic front bumper with its large air intakes to the dynamic rear diffuser, every component adds a bold and unmistakable look to your Lamborghini. Make a statement that commands attention wherever you go.

Premium Materials: We understand that your Lamborghini deserves nothing but the best. That's why our Full Conversion Kit is crafted from premium materials, ensuring durability and longevity. Whether it's carbon fiber for lightweight strength or other high-quality components, you can trust that our kit will stand up to the demands of high-performance driving.

Seamless Integration: Installation is straightforward, as our kit is designed to seamlessly replace your existing Lamborghini components. You won't need to make any extensive modifications or compromises to enjoy the benefits of this stunning transformation. It's a direct bolt-on solution that retains the integrity of your vehicle.

Own the Road with Confidence: Our Full Conversion Kit allows you to own the road with confidence. Embrace the passion and precision of Lamborghini's racing heritage, and make a bold statement that reflects your appreciation for high-performance automotive excellence.

Upgrade to Excellence: Elevate your Lamborghini to the iconic status of the Huracan Performante. Turn every drive into an exhilarating experience, and let your vehicle reflect the same uncompromising dedication to performance and aesthetics that Lamborghini is renowned for.

Facelift Your Huracan by enhancing its full body with our performante kit. We designed this kit for those who want a more aggressive and track car look. This simple yet stylish feature adds a nice finishing touch to your build.  Our body kit brings your vehicle's appearance more attractive then you have ever imagined.  You can design your build to suit any weekend adventure by face lifting your vehicles appearance.

Includes 

Carbon fiber front bumper

rear bumper

Rear engine cover

Rear spoiler w/base

Exhaust 

This product is custom-made to order. Please allow 1-3 weeks for production and 1-2 weeks for delivery. 

Please note that custom-made products cannot be exchanged or returned.