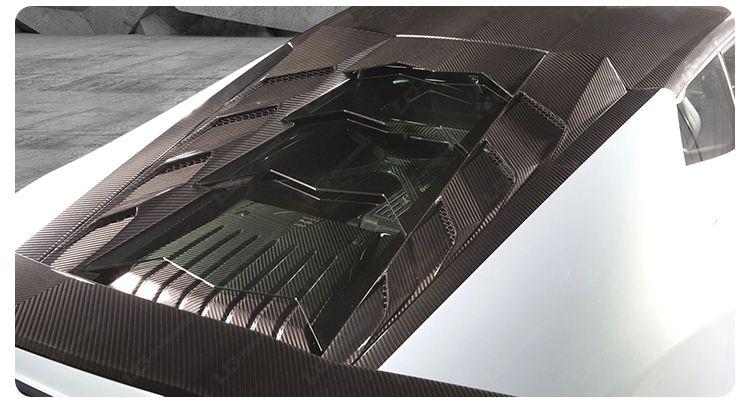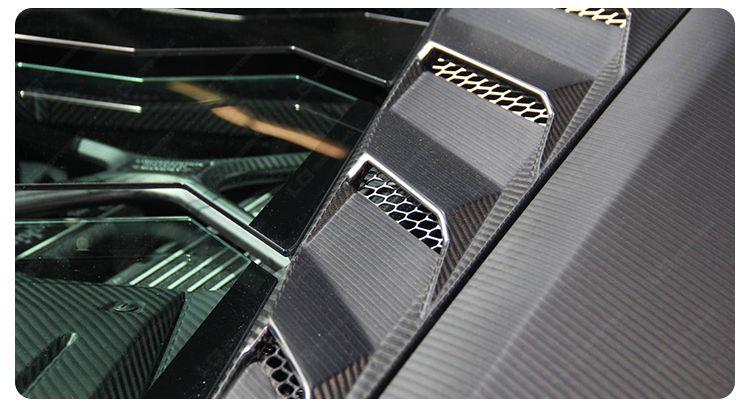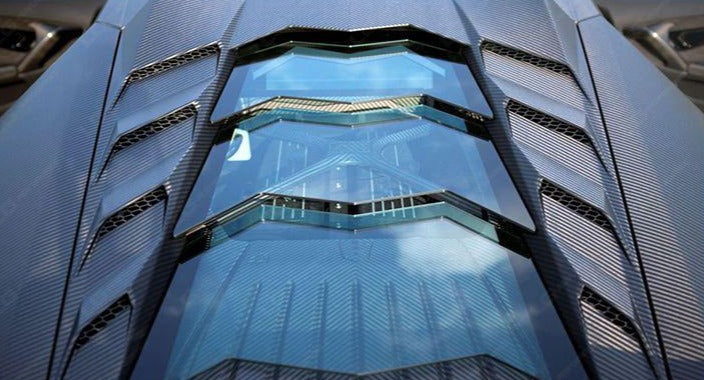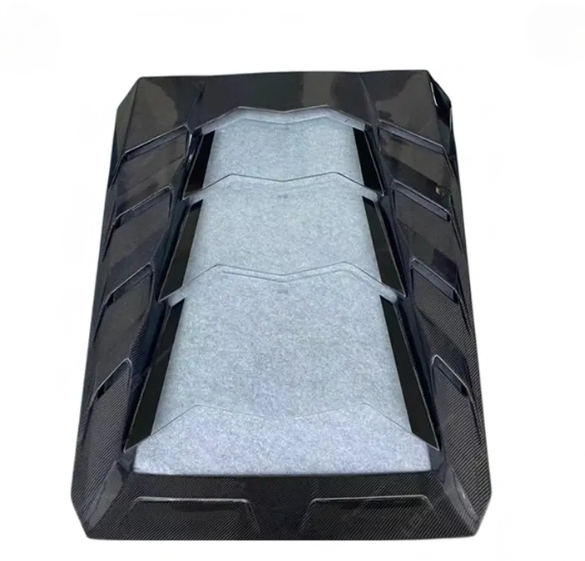 Lamborghini Huracan Carbon Fiber Glass Engine Cover
---
Fitment Guaranteed
Dry Carbon Fiber with 2x2 weave
UV Protectant Clear Coat
3M Tape & Screws Included

Designed by eurobahndynamics in california
Free Shipping Worldwide
Financing Available
14 day Return
Introducing the Lamborghini Huracan Carbon Fiber Glass Engine Cover: A Masterpiece of Form and Functionality

When it comes to supercars, few names are as iconic and revered as Lamborghini, and the Huracan is a true embodiment of the brand's commitment to performance and style. Elevate your Lamborghini Huracan's aesthetic appeal and performance with the Carbon Fiber Glass Engine Cover, a masterpiece that seamlessly merges art and engineering.

Compatibility: The Lamborghini Huracan Carbon Fiber Glass Engine Cover is precisely designed to fit Lamborghini Huracan models. Its impeccable fit ensures that it's a seamless replacement for your original engine cover, without the need for major modifications.

Elevate your Lamborghini Huracan's aesthetics and performance to a whole new level with this Carbon Fiber Glass Engine Cover. It's more than just an upgrade; it's a testament to your appreciation of engineering and design. Whether you seek improved engine cooling, weight reduction, or simply wish to showcase your Lamborghini's heart, this carbon fiber engine cover is the ultimate choice. Invest in automotive excellence today and experience your Lamborghini in a way that only this extraordinary upgrade can offer.

Fitment Lamborghini Huracan LP-610
Key Features:

Premium Carbon Fiber Construction: Crafted from the finest carbon fiber materials, this engine cover is a work of art in itself. Carbon fiber's lightweight yet incredibly strong nature not only enhances the visual allure of your Lamborghini but also reduces overall weight, which is vital for high-performance vehicles like the Huracan.

Innovative Glass Panel: One of the standout features of this engine cover is the integrated glass panel. This feature showcases the magnificent heart of your Lamborghini - the engine. It provides a captivating view of the meticulously engineered powerplant, offering a visual spectacle that is unmatched.

Exquisite Aesthetic Enhancement: The carbon fiber's unique weave pattern, combined with a glossy finish, adds a touch of sophistication and aggression to your Lamborghini. This engine cover is a statement piece that effortlessly captures attention wherever you go.

Perfect Fitment: The Lamborghini Huracan Carbon Fiber Glass Engine Cover is designed with precision to ensure it's a direct replacement for your stock engine cover. This means that the cover fits perfectly, upholding the integrity of Lamborghini's original design.

Durability and Longevity: The carbon fiber construction guarantees exceptional durability. It resists fading, chipping, and discoloration, even under the most extreme conditions, ensuring that your investment will endure for years to come.

Enhanced Performance: By reducing the vehicle's weight and improving the engine's cooling efficiency, this engine cover contributes to improved performance. The lighter weight enhances acceleration and handling, while the glass panel allows for better cooling, optimizing engine performance.

Breathtaking Showpiece: Beyond its practical benefits, the Carbon Fiber Glass Engine Cover converts your Lamborghini's engine into a stunning showpiece. Every time you open your rear bonnet, you, and anyone fortunate enough to witness it, will be greeted by the breathtaking spectacle of the engine in all its glory.

Easy Installation: Installing this engine cover is straightforward, making it accessible to those with basic automotive knowledge. All necessary hardware is included, and professional installation is also available for those who prefer expert assistance.