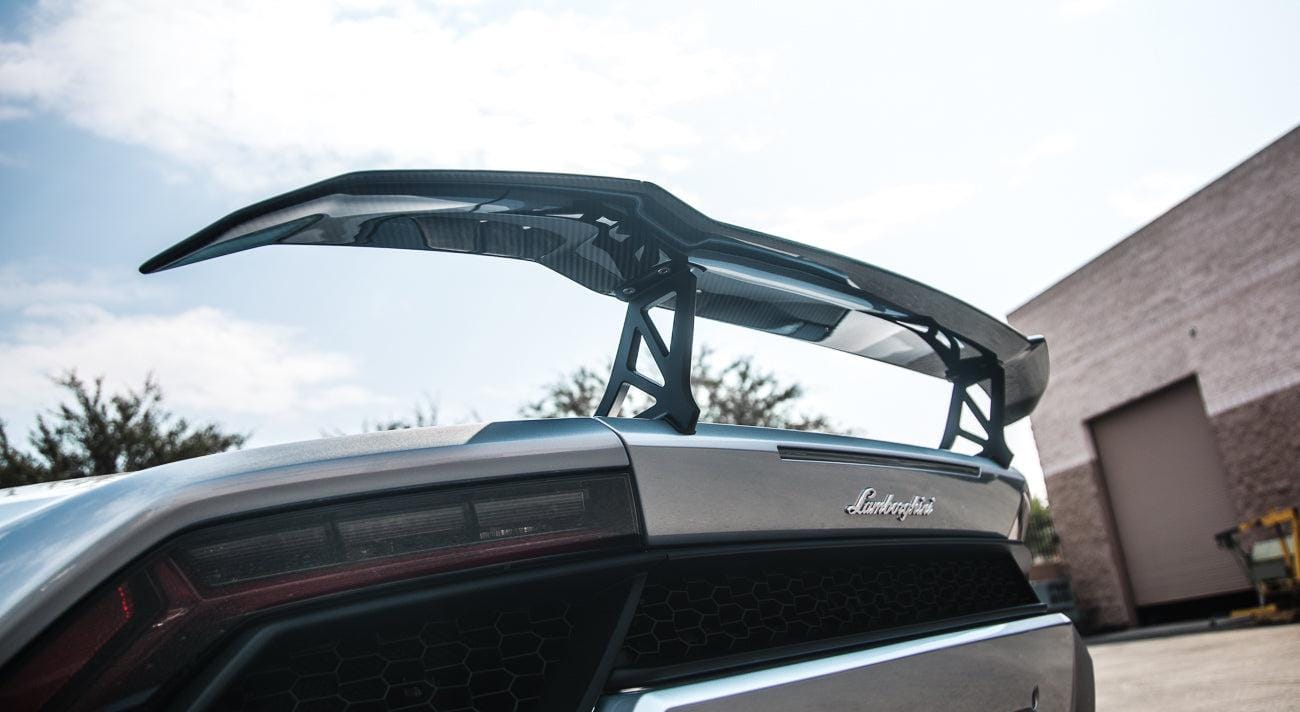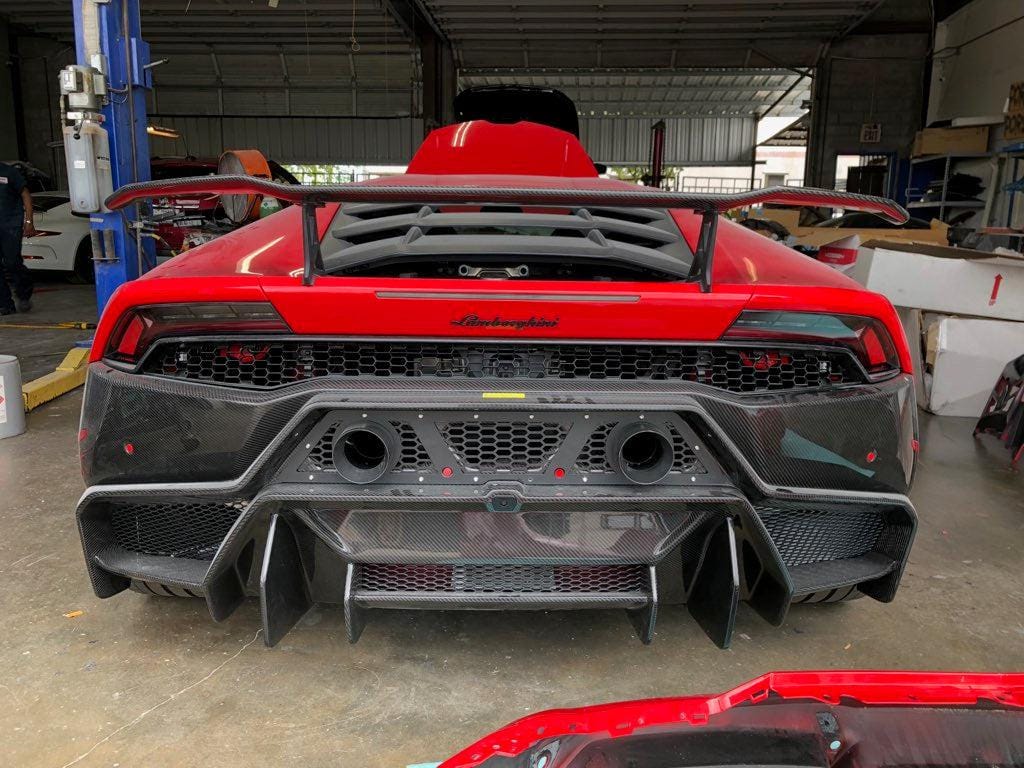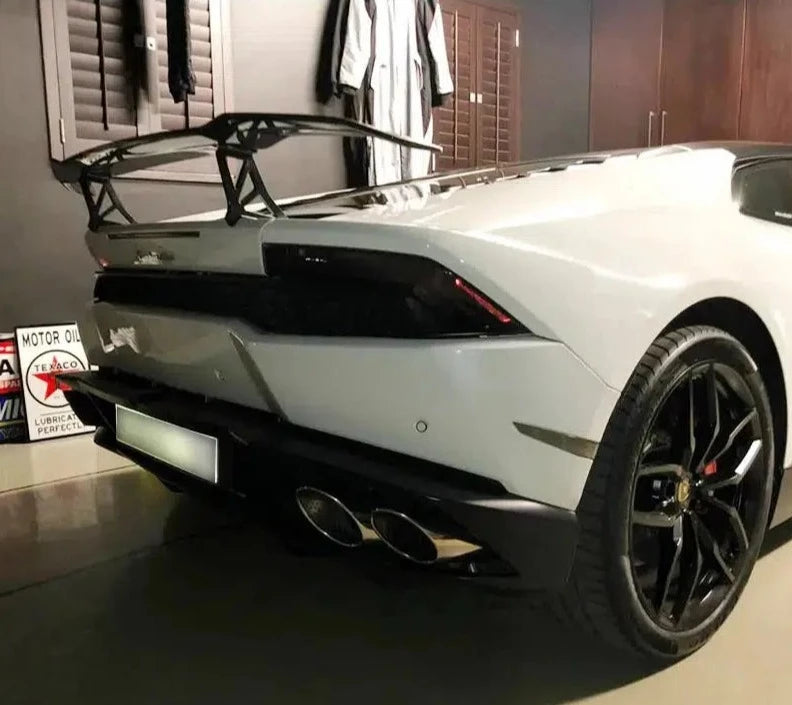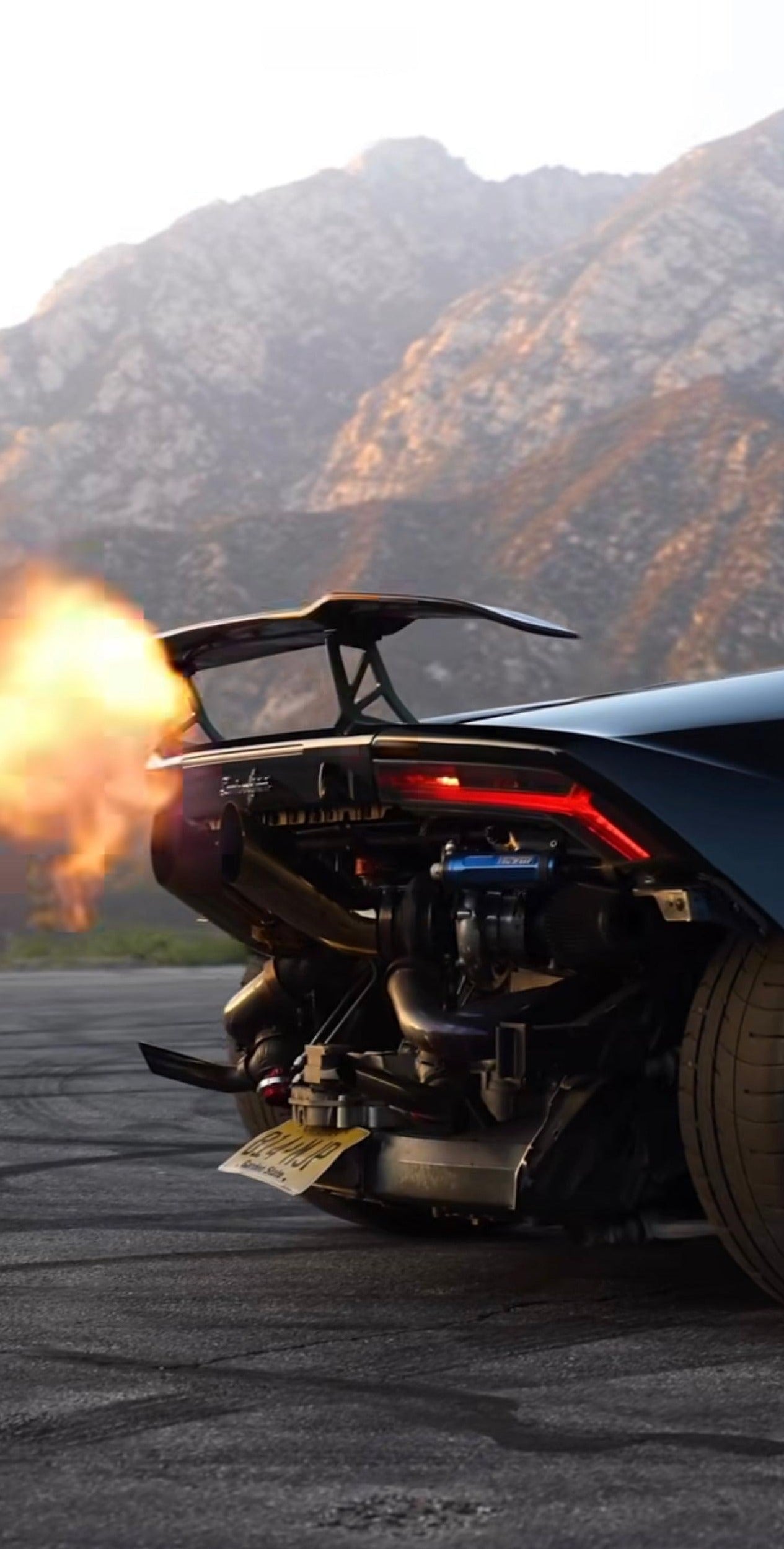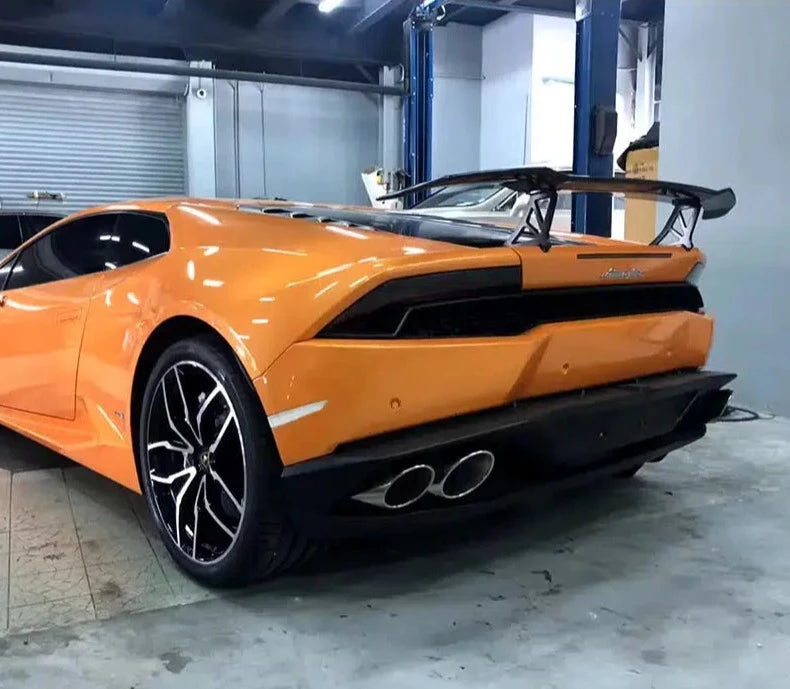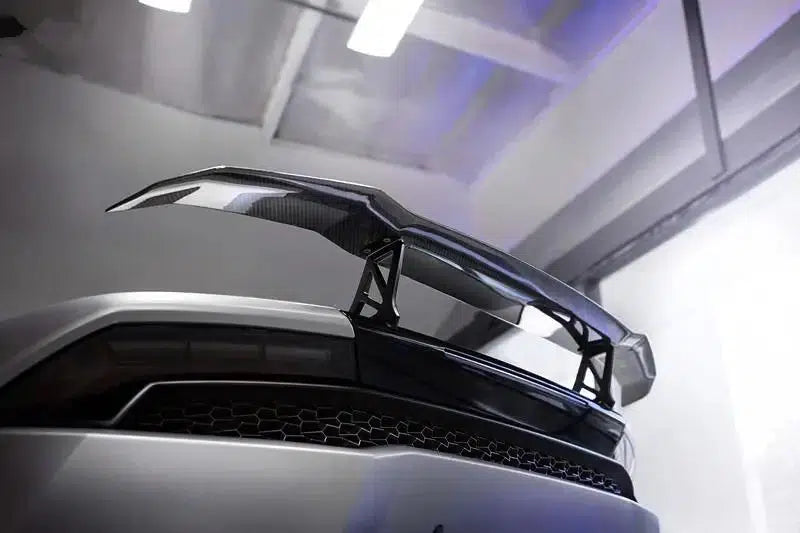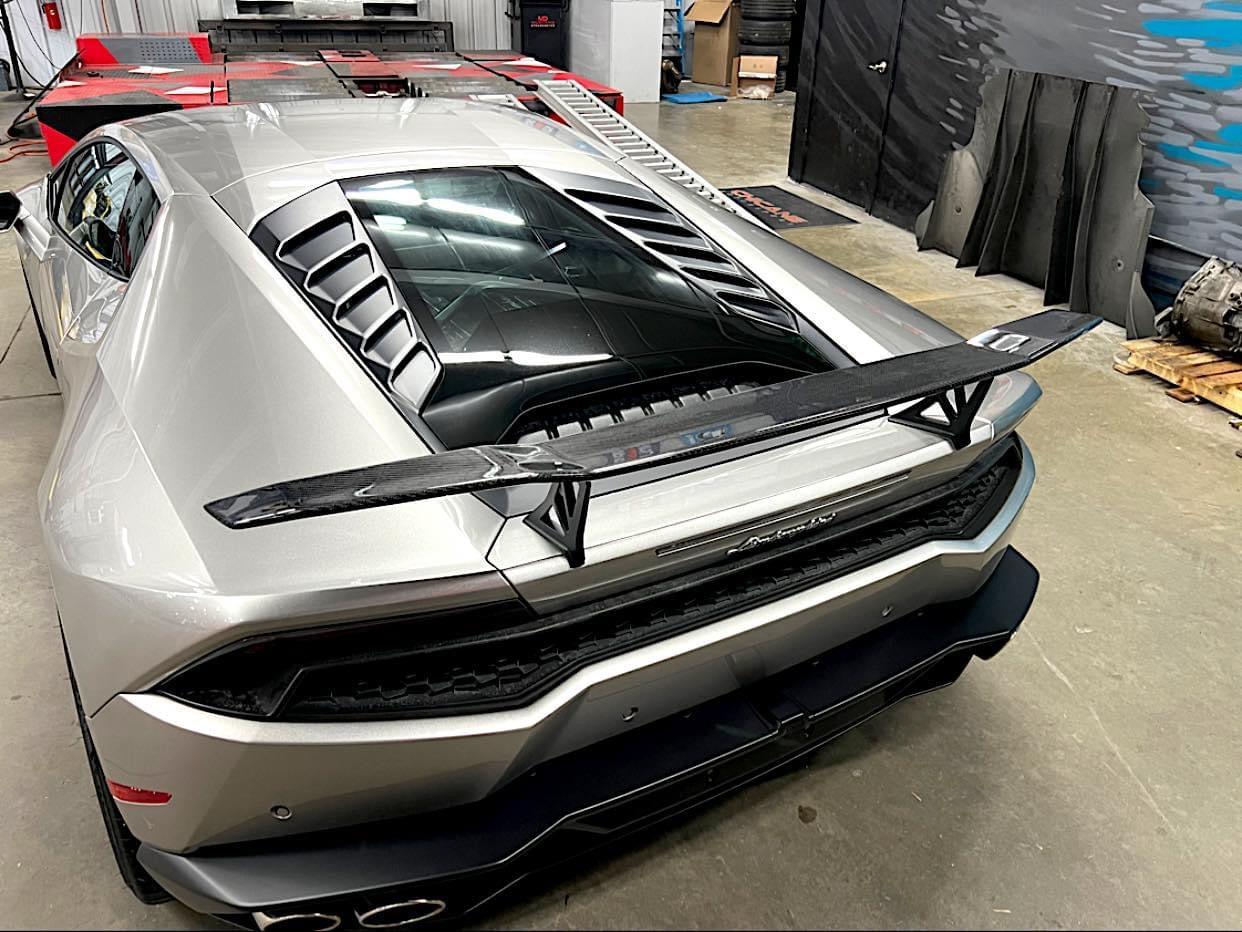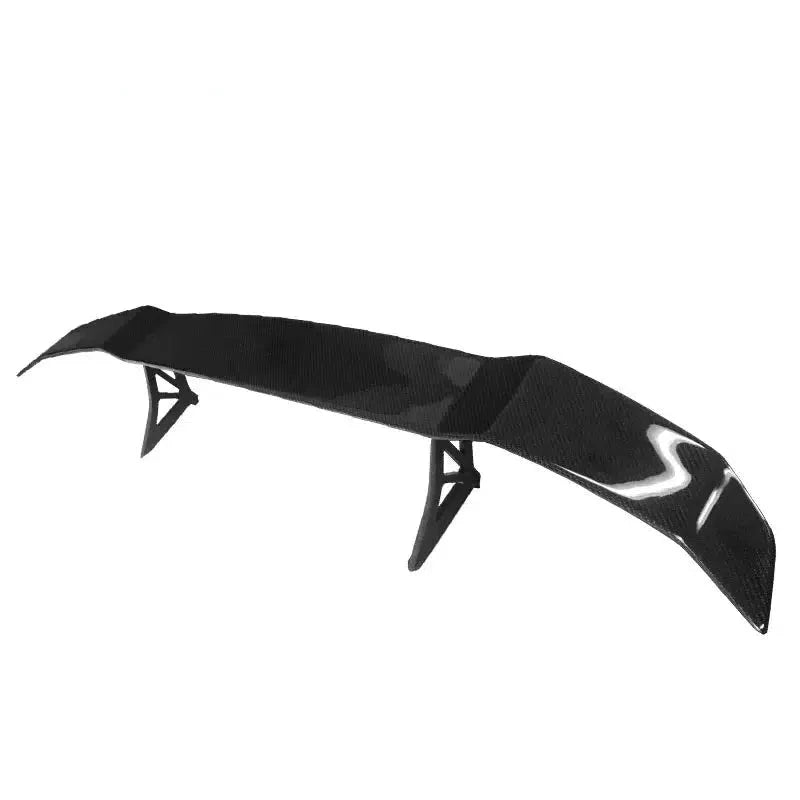 Lamborghini Huracan Artisan Wing
---
Fitment Guaranteed
Dry Carbon Fiber with 2x2 weave
UV Protectant Clear Coat
3M Tape & Screws Included

Designed by eurobahndynamics in california
Free Shipping Worldwide
Financing Available
14 day Return
The Lamborghini Huracan Artisan Wing is a premium aftermarket upgrade for the Lamborghini Huracan sports car. Designed and crafted by Italian tuning company, Artisan Spirits, this wing is a bespoke piece that provides both improved aerodynamics and enhanced visual appeal for the already impressive Huracan.

Crafted from high-quality carbon fiber, the Artisan Wing is a lightweight yet durable addition to the Huracan's exterior. Its sleek, aerodynamic design is inspired by the world of motorsports and features a prominent center fin with two additional vertical fins on either side. This three-piece design not only looks stunning, but also serves to improve the Huracan's handling and stability at high speeds.

One of the key benefits of the Artisan Wing is its adjustability. The wing can be adjusted to three different angles, allowing drivers to fine-tune their Huracan's performance depending on the specific conditions of the road or track. This adjustability also allows for a more personalized driving experience, giving owners the ability to tailor their Huracan's handling to their specific driving style.

Installation of the Artisan Wing is a straightforward process, as it is designed to fit seamlessly with the Huracan's existing bodywork. Artisan Spirits takes great care in crafting their products, and each wing is individually inspected for quality assurance before it is shipped out to the customer.

Overall, the Lamborghini Huracan Artisan Wing is a premium upgrade that enhances both the performance and appearance of an already impressive sports car. Its sleek, aerodynamic design, adjustability, and quality craftsmanship make it a must-have for any Huracan owner looking to take their driving experience to the next level.

Elevate your Lamborghini Huracan's visual appeal and performance to an extraordinary level with the Lamborghini Huracan Artisan Carbon Fiber Wing. This masterpiece of automotive craftsmanship is a harmonious blend of style, precision, and aerodynamic excellence, designed to inspire awe on every drive.

Key Features:

Artisan Craftsmanship: The Lamborghini Huracan Artisan Carbon Fiber Wing is a testament to the artistry of its creators. Meticulously handcrafted with unwavering attention to detail, it represents the pinnacle of craftsmanship in the automotive world.

Premium Carbon Fiber Construction: Crafted from the highest-quality carbon fiber materials, this wing is not only a visual masterpiece but also a performance-oriented accessory. The carbon fiber weave pattern adds a touch of elegance while providing exceptional strength and a lightweight profile.

Aerodynamic Precision: The precisely engineered design of this wing optimizes your Huracan's aerodynamic performance. It generates increased downforce, improving stability and control, especially at high speeds and during aggressive maneuvers.

Seamless Integration: Designed to seamlessly integrate with your Huracan's bodywork, this wing offers a perfect fit and finish. It complements the vehicle's existing lines and enhances its overall aesthetics without compromising on Lamborghini's design language.

Effortless Installation: Installing the Lamborghini Huracan Artisan Carbon Fiber Wing is straightforward, thanks to its precise engineering. It is a direct replacement for the factory-installed wing, requiring no modifications or specialized tools. Detailed installation instructions are included for your convenience.

Exquisite Visual Impact: Beyond its performance attributes, this wing transforms your Huracan into an absolute head-turner. Its carbon fiber construction and unique design add a touch of exclusivity and sophistication, setting your vehicle apart from the crowd.

Enhanced Resale Value: Investing in high-quality, Lamborghini-approved accessories like this wing can positively impact your Huracan's resale value. It signifies your dedication to excellence and performance, appealing to discerning buyers.

Quality Assurance: The Lamborghini Huracan Artisan Carbon Fiber Wing undergoes rigorous quality control checks to ensure it meets the brand's uncompromising standards for excellence. You can trust in its longevity, performance, and striking aesthetics.

Unleash the full potential of your Lamborghini Huracan while making a profound statement of style and performance with the Lamborghini Huracan Artisan Carbon Fiber Wing. This accessory transcends the ordinary to become a reflection of your passion for automotive excellence. Order yours today and experience the perfect fusion of artistry, aerodynamics, and luxury that Lamborghini embodies. Elevate your driving experience to new heights and revel in the awe-inspired looks that your Huracan will receive on every road.