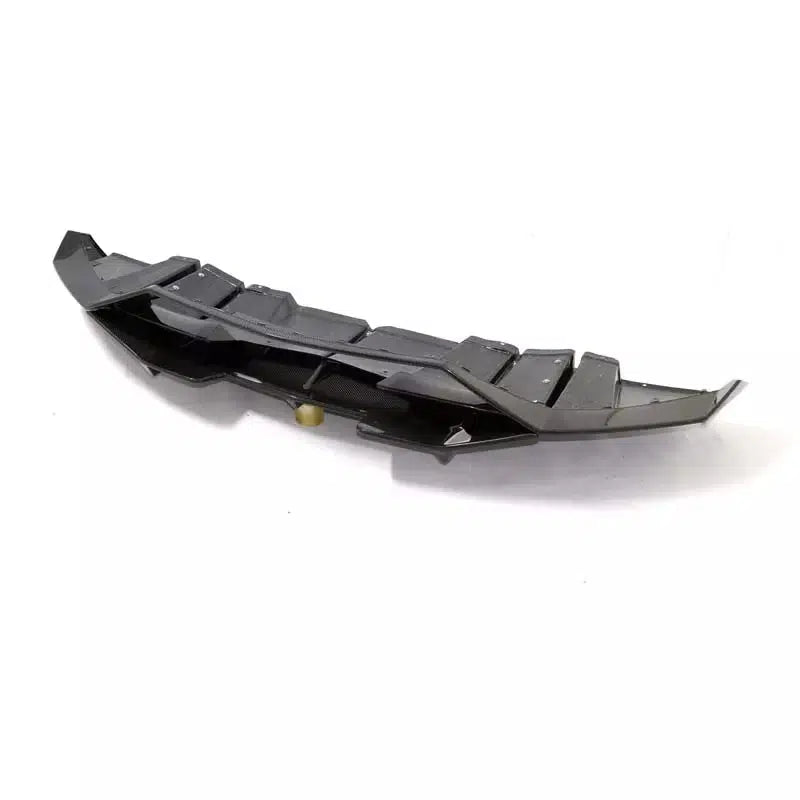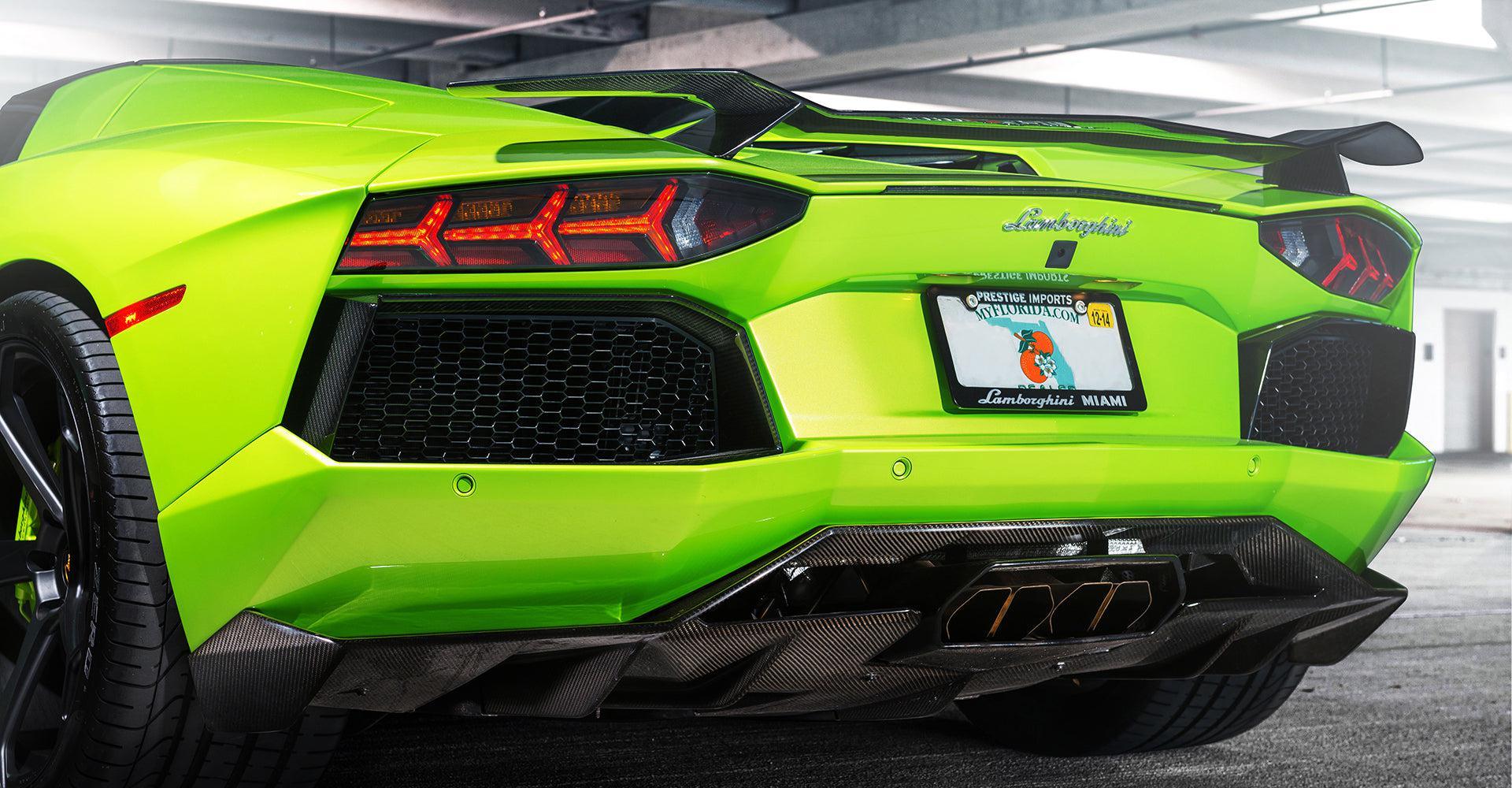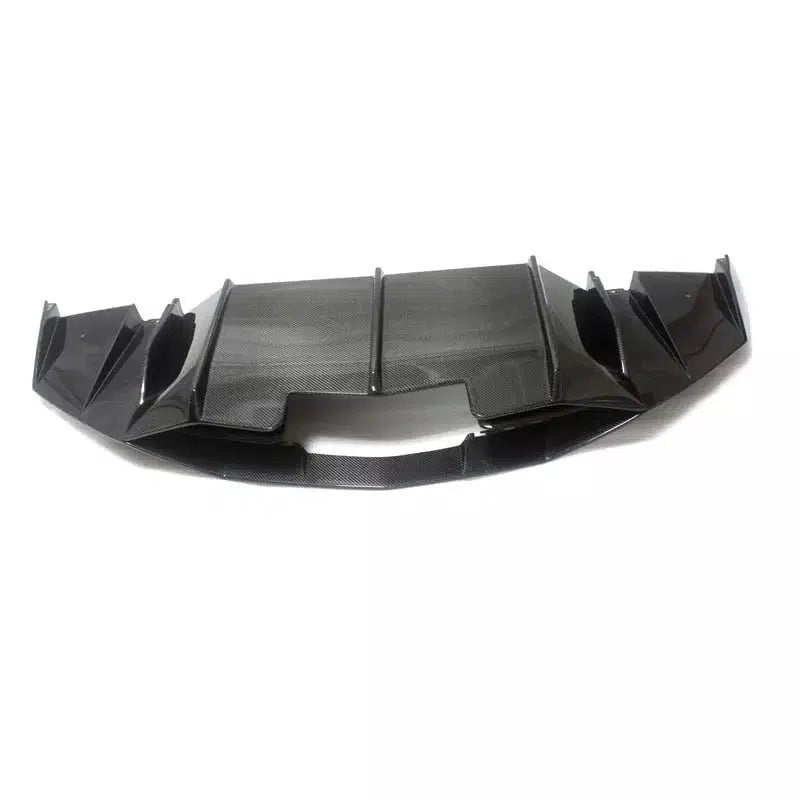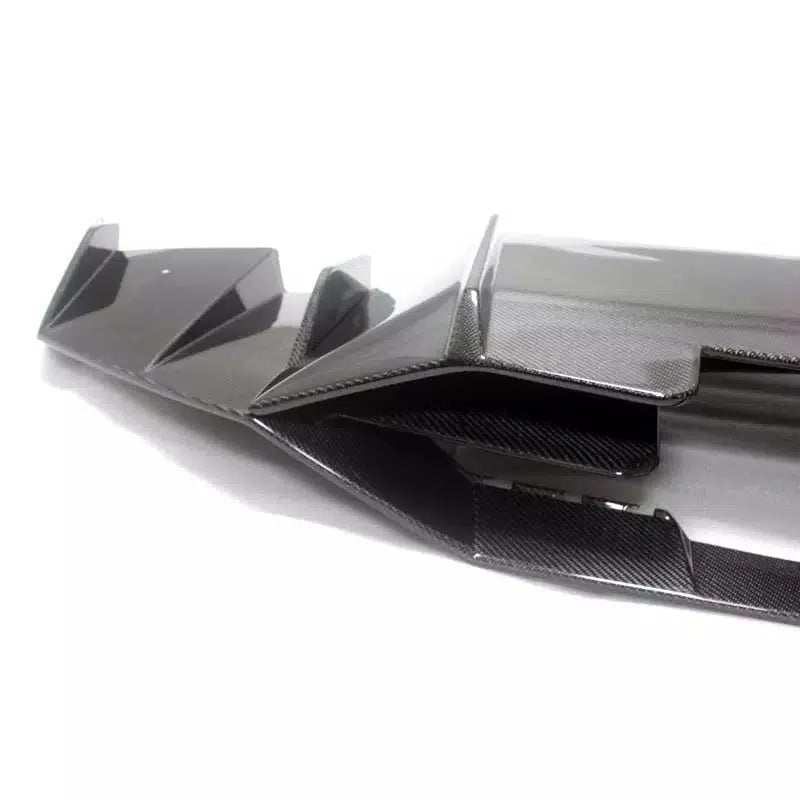 Lamborghini Aventador Carbon Fiber Artisan Diffuser
---
Fitment Guaranteed
Dry Carbon Fiber with 2x2 weave
UV Protectant Clear Coat
3M Tape & Screws Included

Designed by eurobahndynamics in california
Free Shipping Worldwide
Financing Available
14 day Return
The Lamborghini Aventador Carbon Fiber Artisan Diffuser is a premium quality automotive component designed to enhance the look and performance of the Lamborghini Aventador. The diffuser is crafted using the highest quality materials and is meticulously handcrafted by skilled artisans to ensure superior fit, finish, and durability.

The diffuser is made from high-quality carbon fiber, which not only looks amazing but also provides incredible strength and rigidity, making it ideal for high-performance vehicles like the Aventador. The carbon fiber material is also lightweight, which means it adds minimal weight to the vehicle, making it even more responsive and agile.

The design of the diffuser is both stylish and functional. It features a unique shape that is designed to improve the airflow around the rear of the vehicle, reducing turbulence and drag, which in turn improves the vehicle's overall performance. The diffuser also helps to increase downforce, which improves the vehicle's stability and cornering ability.

The Lamborghini Aventador Carbon Fiber Artisan Diffuser is designed to fit perfectly on the Aventador, and it comes with all the necessary hardware and instructions for an easy installation. The diffuser is designed to replace the original rear diffuser, and it requires no modifications to the vehicle's body or suspension.

The diffuser is finished in a stunning carbon fiber weave that is not only beautiful to look at but also provides excellent protection against the elements. The carbon fiber weave is coated with a high-quality clear coat that protects against UV rays, fading, and discoloration, ensuring that the diffuser will look great for years to come.

In summary, the Lamborghini Aventador Carbon Fiber Artisan Diffuser is a high-quality, functional, and stylish automotive component that is designed to enhance the performance and appearance of the Lamborghini Aventador. With its superior construction, lightweight design, and aerodynamic properties, the diffuser is an excellent choice for anyone looking to take their Aventador to the next level.

This product is custom-made to order. Please allow 1-3 weeks for production and 1-2 weeks for delivery. 

Please note that custom-made products cannot be exchanged or returned.