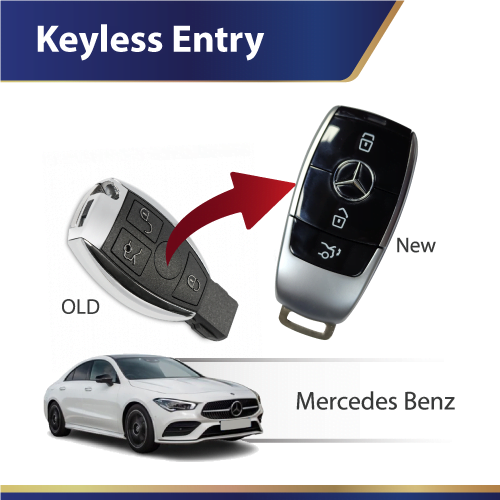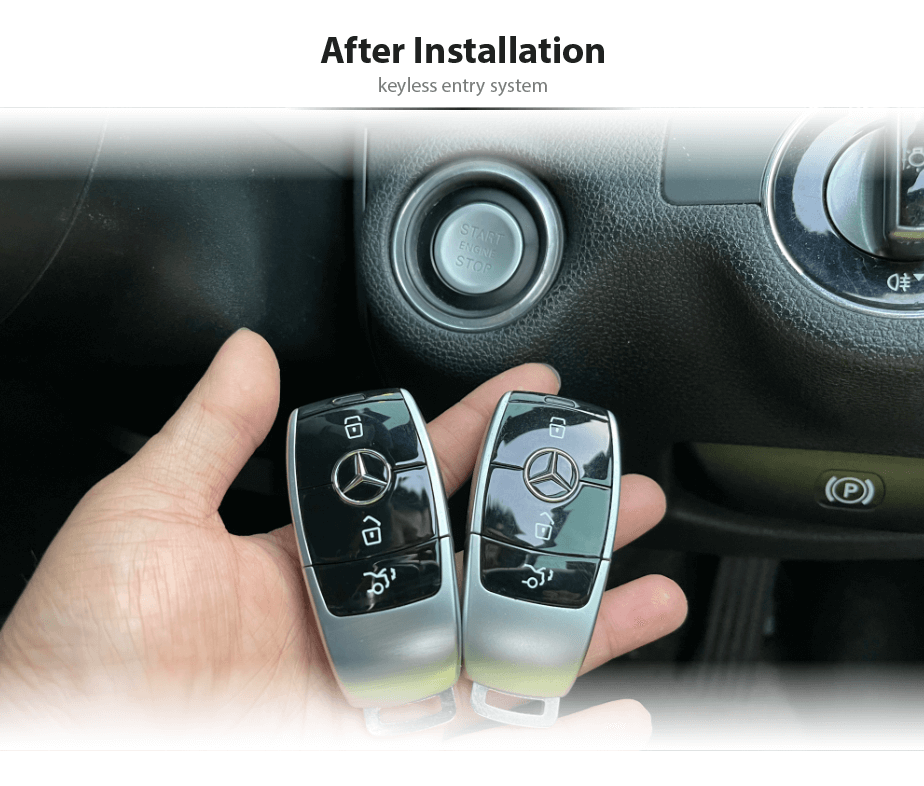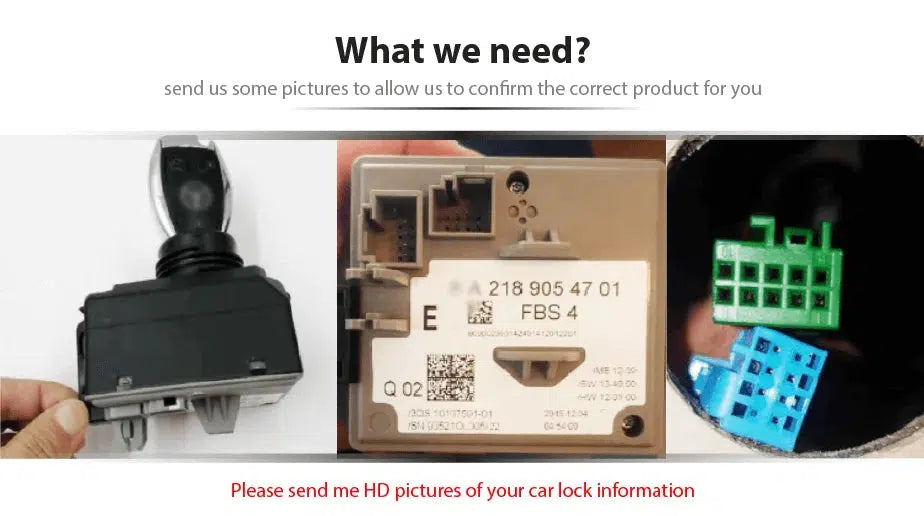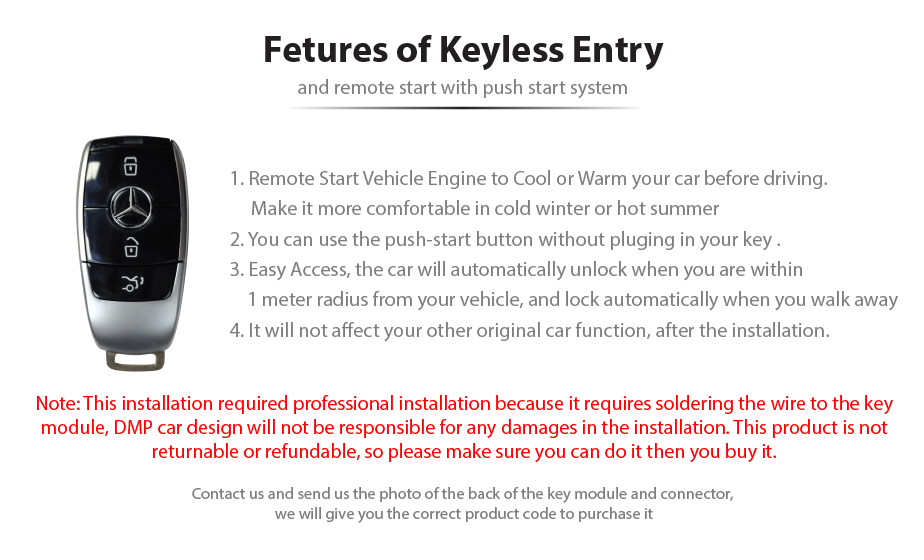 Keyless Entry (Mercedes Benz Upgraded) Facelift Key
---
Fitment Guaranteed
Dry Carbon Fiber with 2x2 weave
UV Protectant Clear Coat
3M Tape & Screws Included

Designed by eurobahndynamics in california
Free Shipping Worldwide
Financing Available
14 day Return
Introducing the Mercedes Benz Upgraded Keyless Entry Facelift Key - the epitome of convenience, security, and sophistication for your Mercedes-Benz vehicle. Elevate your driving experience to a new level with this cutting-edge accessory that seamlessly integrates with your luxury car.

Key Features:

Enhanced Security: Our Upgraded Keyless Entry Facelift Key ensures your vehicle's security is at the forefront. With advanced encryption and authentication technology, you can trust that your Mercedes-Benz is protected from unauthorized access.

Sleek Design: This key is not only a functional accessory but also an elegant fashion statement. Its sleek and modern design perfectly complements your Mercedes-Benz, reflecting the brand's commitment to luxury and style.

Convenience at Your Fingertips: Say goodbye to fumbling with traditional keys. The keyless entry feature allows you to unlock and start your vehicle with a simple touch, making your daily commute a hassle-free experience.

Remote Start: With the upgraded key, you can start your Mercedes-Benz remotely, allowing you to pre-condition the cabin, ensuring a comfortable and climate-controlled interior before you even step inside.

User-Friendly: The Facelift Key is designed with user-friendliness in mind. It's easy to program and use, making it accessible to all Mercedes-Benz owners.

Long-Lasting Durability: Crafted with high-quality materials, this key is built to last. It can withstand the rigors of daily use while retaining its pristine appearance.

Multiple Vehicle Compatibility: This key is compatible with a wide range of Mercedes-Benz models, ensuring that Mercedes-Benz enthusiasts can enjoy the benefits of keyless entry.

Rechargeable Battery: Say goodbye to constantly replacing batteries. The Upgraded Keyless Entry Facelift Key is equipped with a rechargeable battery, ensuring you're always ready to hit the road.

Upgrade your Mercedes-Benz experience with the Keyless Entry Facelift Key. It's not just a key; it's a statement of luxury, convenience, and innovation. Transform the way you interact with your vehicle and enjoy the best in automotive technology. Elevate your Mercedes-Benz to the next level of sophistication with this exceptional keyless entry upgrade.

Order your Mercedes Benz Upgraded Keyless Entry Facelift Key today and experience the future of automotive convenience and security. It's time to unlock the potential of your Mercedes-Benz in style.