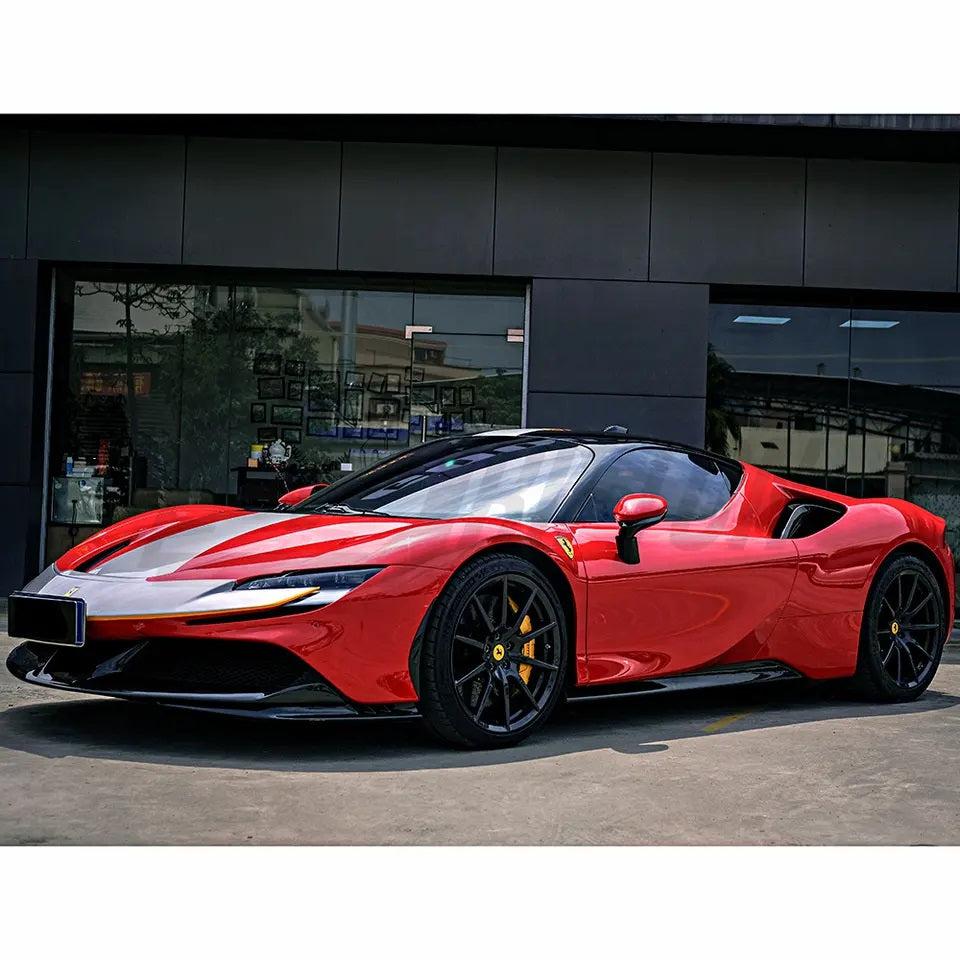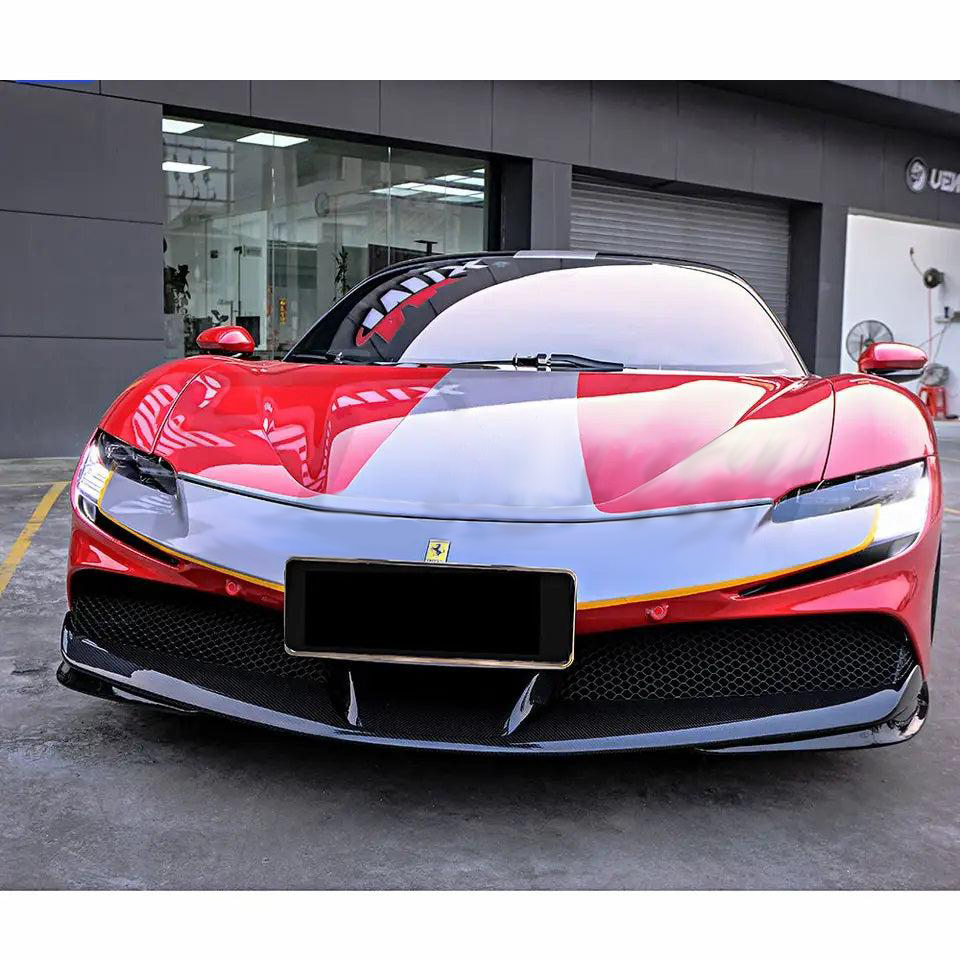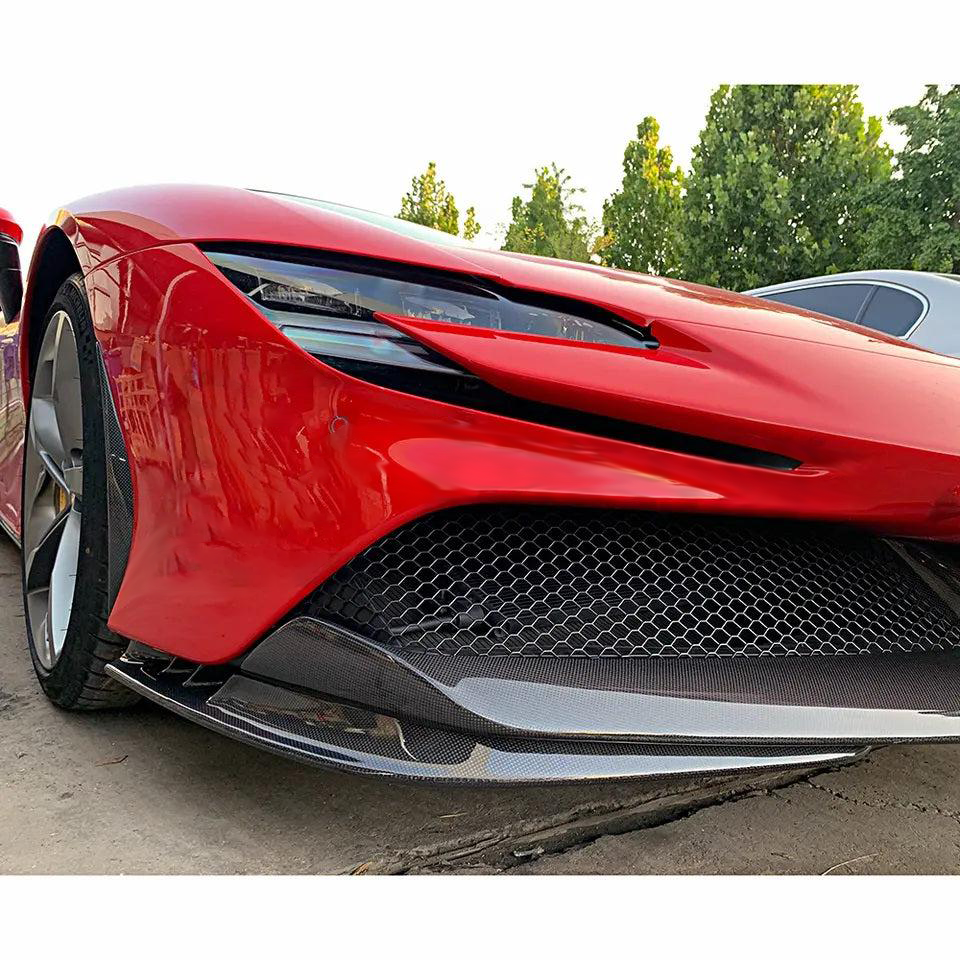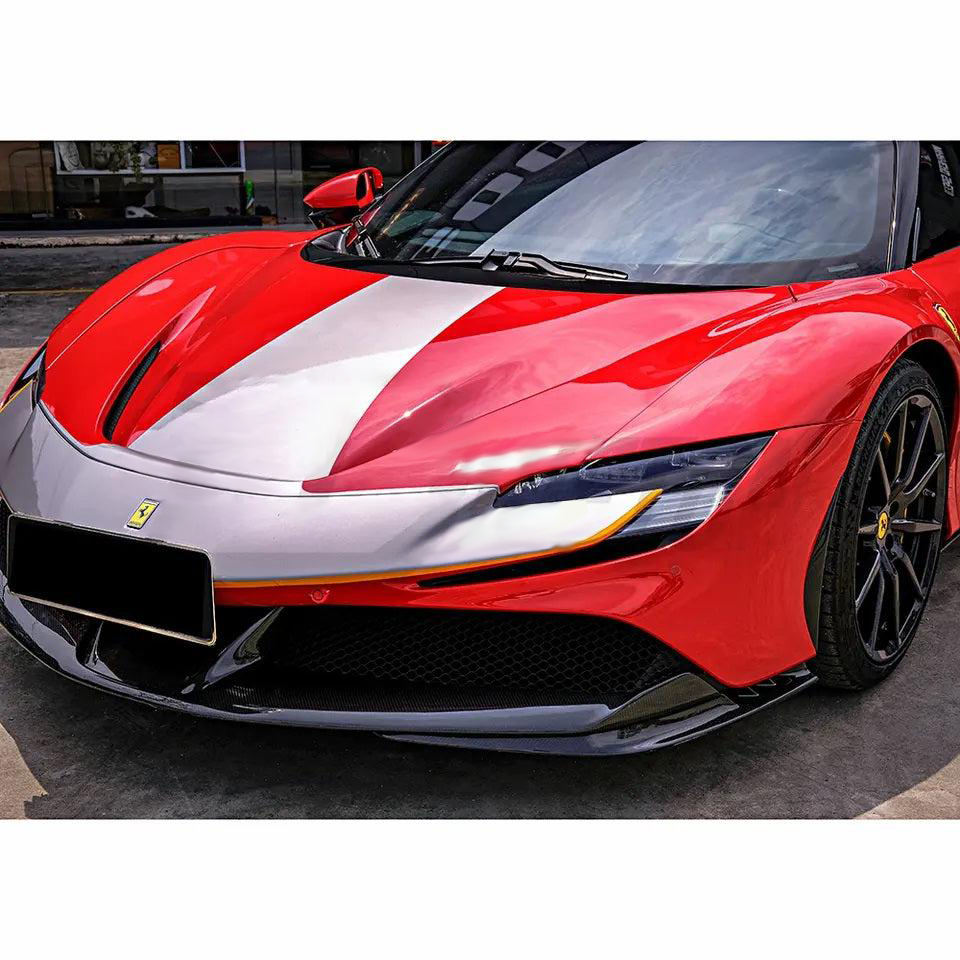 Ferrari Sf90 Carbon Fiber 2PC Front Lip
---
Fitment Guaranteed
Dry Carbon Fiber with 2x2 weave
UV Protectant Clear Coat
3M Tape & Screws Included

Designed by eurobahndynamics in california
Free Shipping Worldwide
Financing Available
14 day Return
Unleash the untamed spirit of your Ferrari SF90 with the Ferrari SF90 Carbon Fiber 2PC Front Lip – an embodiment of automotive precision, aerodynamic prowess, and unparalleled style. Elevate the presence of your SF90 with this meticulously crafted accessory, designed to make a striking visual impact while optimizing performance on the road.

Crafted with meticulous attention to detail from high-quality carbon fiber, this 2-piece front lip is more than an enhancement – it's a testament to Ferrari's commitment to pushing the boundaries of automotive excellence. The carbon fiber construction not only ensures strength and durability but also adds a touch of sophistication with its mesmerizing weave pattern, creating an aesthetic that perfectly complements the SF90's dynamic design.

Beyond its captivating appearance, the Ferrari SF90 Carbon Fiber 2PC Front Lip is engineered for aerodynamic brilliance. Each component is designed to seamlessly integrate into the front section of your SF90, enhancing its aerodynamic efficiency by optimizing airflow and reducing drag. The result is not just a visual upgrade but a functional addition that enhances the overall driving experience.

Installation is a seamless process, allowing you to effortlessly integrate the carbon fiber front lip into your Ferrari SF90. The precision fit ensures a cohesive look, transforming your SF90 into a true masterpiece on wheels. Meticulously inspected to meet Ferrari's stringent quality standards, this front lip not only meets but exceeds the expectations of automotive enthusiasts.

Elevate your Ferrari SF90 to new heights with the Ferrari SF90 Carbon Fiber 2PC Front Lip – a symbol of performance, precision, and luxury. Immerse yourself in the world of unparalleled automotive design and craftsmanship, and experience the thrill of driving a Ferrari enhanced with this exquisite front lip. Make a distinctive mark on the road with the perfect blend of style and aerodynamic efficiency, courtesy of the Ferrari SF90 Carbon Fiber 2PC Front Lip.