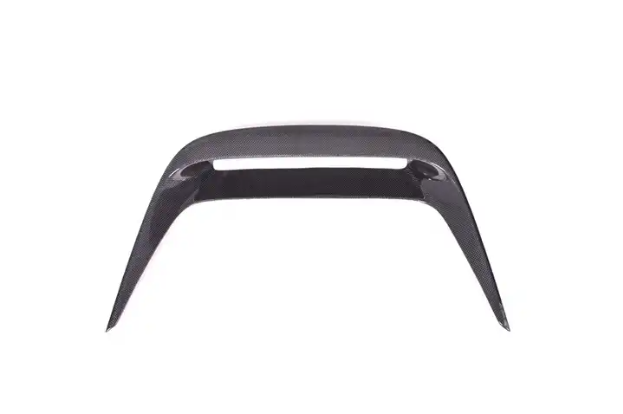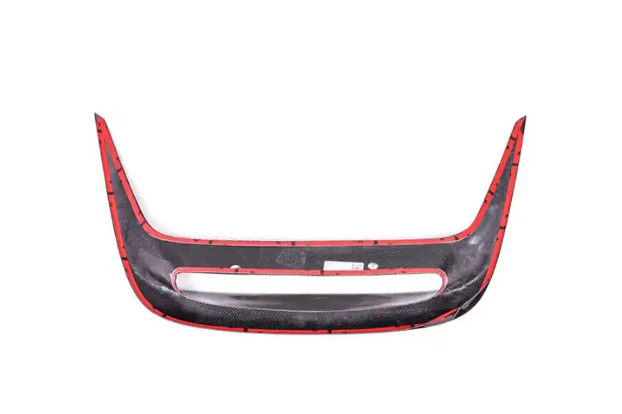 Ferrari F8 Tributo Carbon Fiber Hood Vent
---
Fitment Guaranteed
Dry Carbon Fiber with 2x2 weave
UV Protectant Clear Coat
3M Tape & Screws Included

Designed by eurobahndynamics in california
Free Shipping Worldwide
Financing Available
14 day Return
Unleash the Spirit of Speed with our Carbon Fiber Hood Bonnet vent for the Ferrari F8 Tributo

Take your Ferrari F8 Tributo to the next level with our Carbon Fiber Hood Bonnet, a masterpiece of automotive engineering and design. Crafted to embody the essence of performance, style, and lightweight prowess, this hood bonnet not only enhances your vehicle's aesthetics but also elevates its performance to supercar levels.

Key Features:

Exceptional Carbon Fiber Craftsmanship: Precision-engineered from premium-grade carbon fiber, our Hood Bonnet showcases the perfect blend of strength and sophistication. The carbon fiber weave pattern adds a touch of luxury, while the material's lightweight nature ensures optimal weight savings for improved agility and performance.

Aerodynamic Mastery: Designed with aerodynamics in mind, our hood bonnet is sculpted to reduce lift and enhance downforce, keeping your Ferrari F8 Tributo planted firmly on the road. This feature translates to improved stability and handling at high speeds, making it an essential upgrade for performance enthusiasts.

Tailored for a Perfect Fit: Our Carbon Fiber Hood Bonnet is meticulously designed to seamlessly integrate with the Ferrari F8 Tributo's body lines and contours. The result is a perfect fit that not only complements your vehicle's aesthetics but also respects its original design, ensuring a harmonious and cohesive appearance.

Enhanced Visual Impact: Elevate your Ferrari's visual presence with the bold and dynamic styling of our carbon fiber hood. The glossy finish not only complements the iconic Ferrari look but also accentuates its lines, creating a commanding presence on the road or track.

Durable and Resilient: Carbon fiber is celebrated for its exceptional durability and resistance to wear and tear. Our Carbon Fiber Hood Bonnet is built to withstand the rigors of high-speed driving while maintaining its impeccable appearance, ensuring your investment stands the test of time.

Easy Installation: Engineered for convenience, our hood bonnet comes with all the necessary hardware and instructions for a hassle-free installation. It's a straightforward upgrade that allows you to transform your Ferrari's appearance and performance with ease.

Quality Assurance: Crafted to meet and exceed the exacting standards of Ferrari enthusiasts, our Carbon Fiber Hood Bonnet undergoes rigorous quality control processes to ensure it delivers the performance, longevity, and style you expect.

Unlock the true potential of your Ferrari F8 Tributo with our Carbon Fiber Hood Bonnet. It's the ultimate choice for those who demand the pinnacle of performance and style.

Make a statement, turn heads, and elevate your driving experience to new heights. Order your Carbon Fiber Hood Bonnet today and let your Ferrari F8 Tributo become a symbol of speed, precision, and Italian excellence on every road and every track.