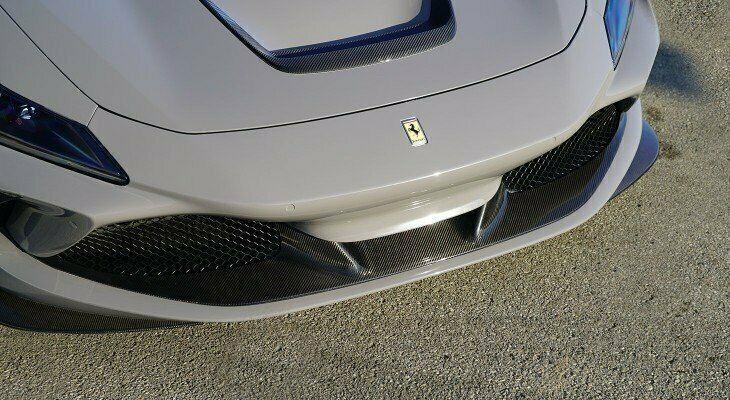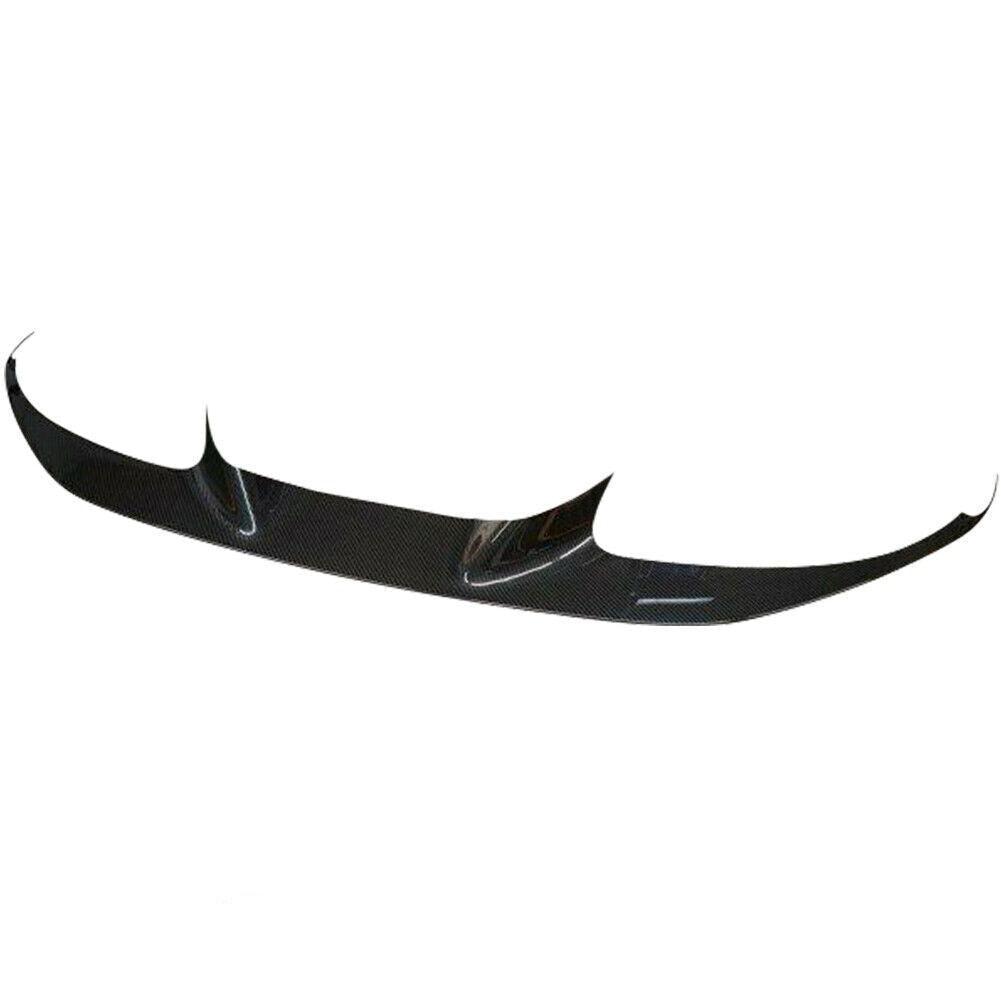 Ferrari F8 Tributo Carbon Fiber Front Bumper Lip Cover
---
Fitment Guaranteed
Dry Carbon Fiber with 2x2 weave
UV Protectant Clear Coat
3M Tape & Screws Included

Designed by eurobahndynamics in california
Free Shipping Worldwide
Financing Available
14 day Return
Introducing the Ferrari F8 Tributo Carbon Fiber Front Bumper Lip Cover – a stunning fusion of form and function that elevates your supercar to new heights of style and performance. Crafted with precision and passion, this exquisite accessory is designed to enhance the aerodynamics, aesthetics, and overall driving experience of your Ferrari F8 Tributo.

Unparalleled Aesthetics: Crafted from high-quality, lightweight carbon fiber, this front bumper lip cover is the epitome of automotive elegance. Its sleek, glossy finish complements the aggressive lines of the F8 Tributo, adding a touch of refinement to your vehicle's exterior. With a weave pattern that exudes sophistication and luxury, this carbon fiber lip cover is a true testament to Ferrari's commitment to excellence in design.

Aerodynamic Mastery: Function meets beauty with the Ferrari F8 Tributo Carbon Fiber Front Bumper Lip Cover. Designed in collaboration with Ferrari's aerodynamic experts, it enhances downforce and stability at high speeds, ensuring that your supercar stays firmly planted on the road. This not only improves your car's handling but also optimizes fuel efficiency for an all-around superior driving experience.

Precision Fitment: Engineered to seamlessly integrate with your Ferrari F8 Tributo's front bumper, this carbon fiber lip cover ensures a perfect fit. Installation is a breeze, thanks to its precision-molded design and included mounting hardware. You can trust that it will remain securely in place, even during spirited drives.