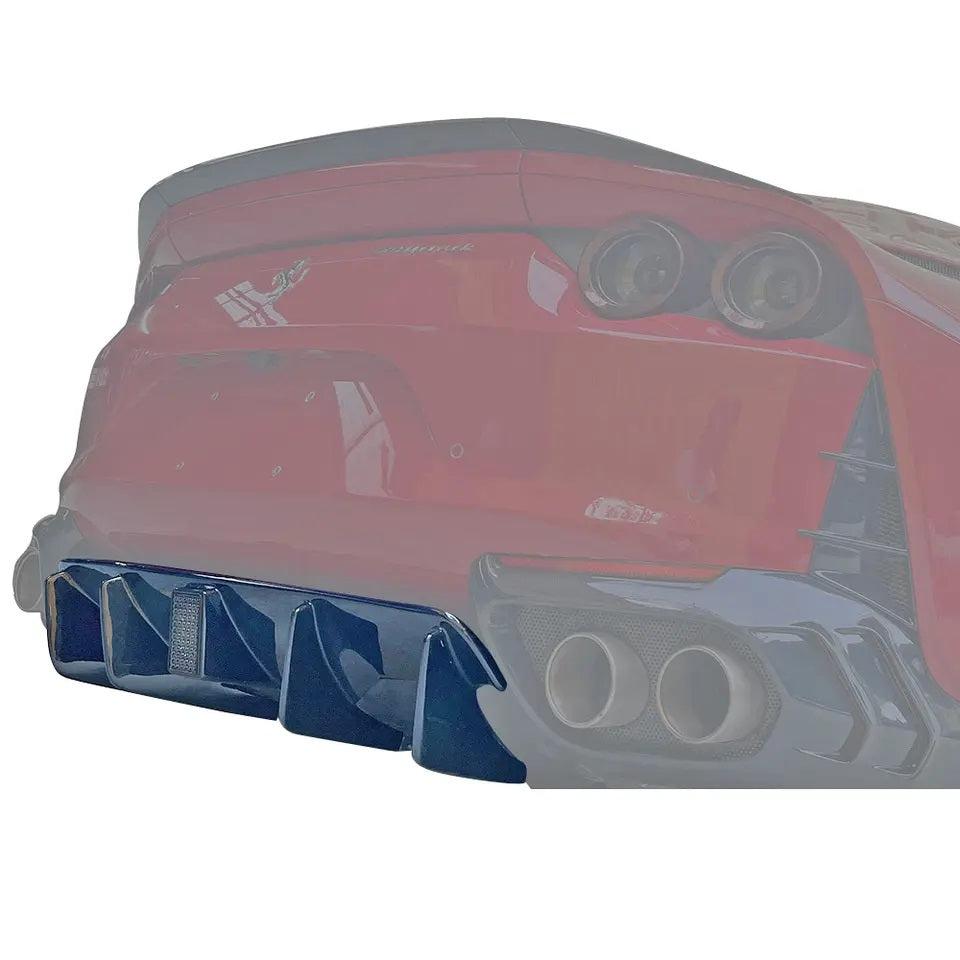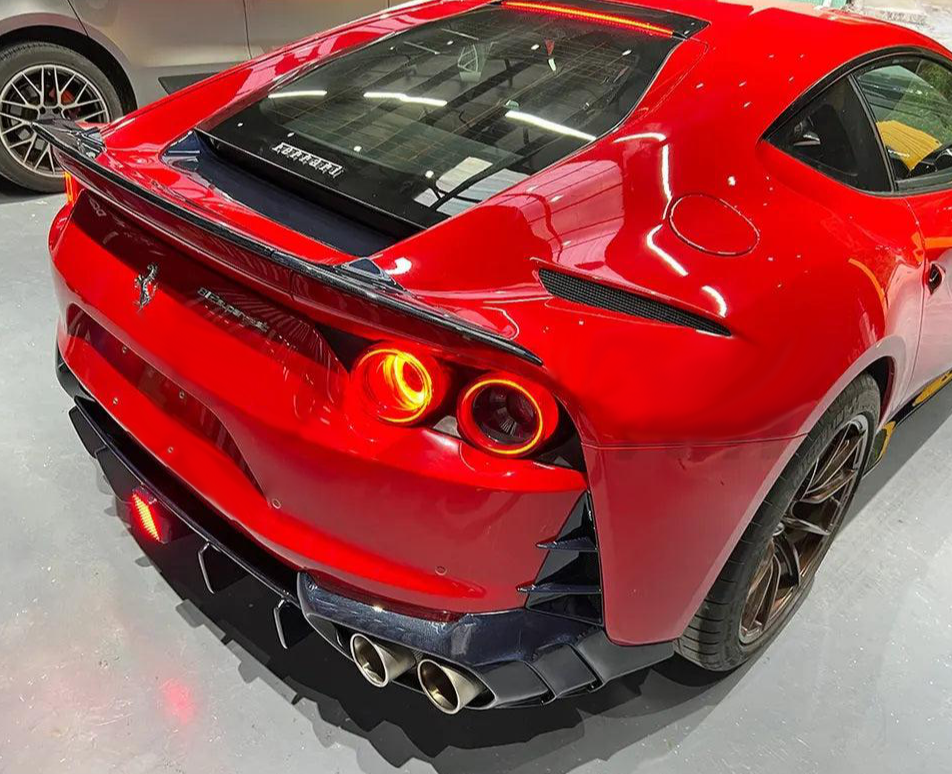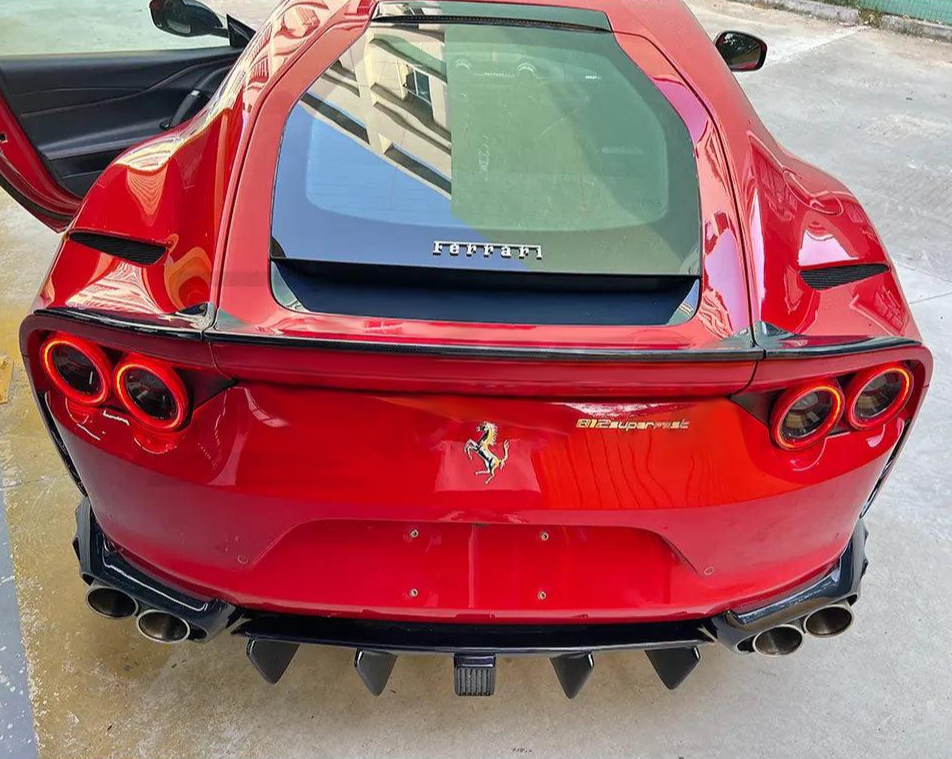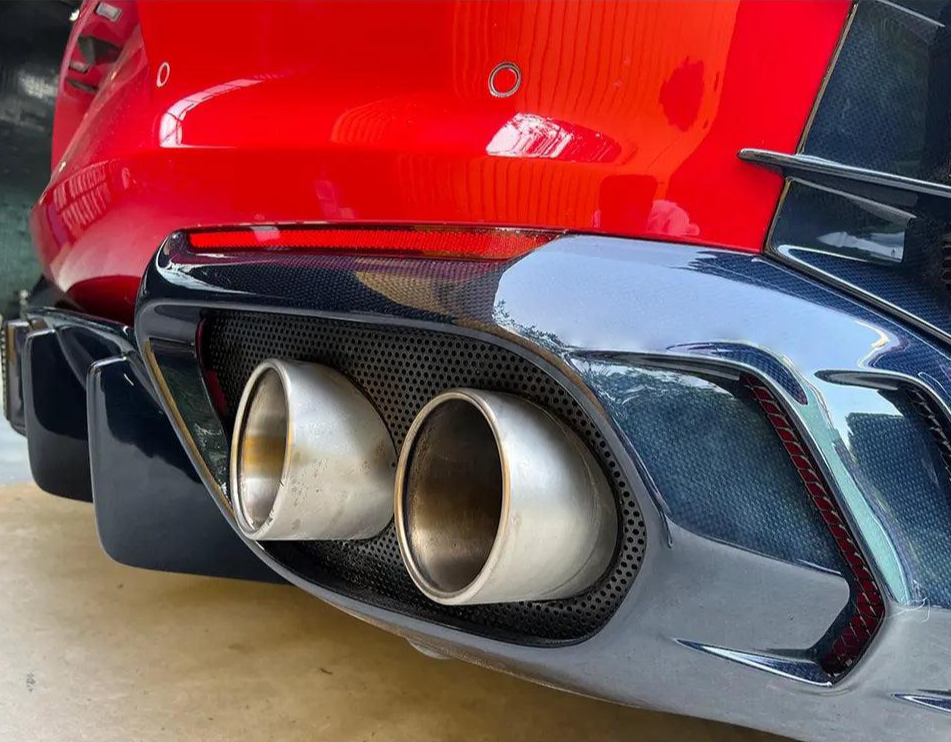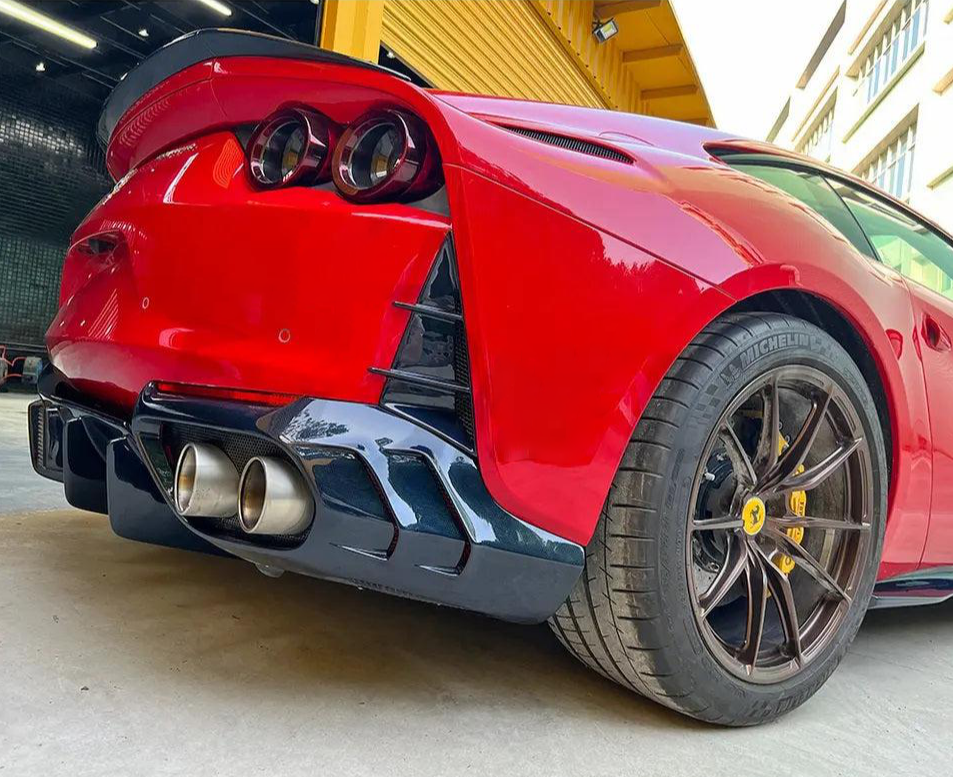 Ferrari 812 MS Style Carbon Fiber Brake Light Rear Diffuser
---
Fitment Guaranteed
Dry Carbon Fiber with 2x2 weave
UV Protectant Clear Coat
3M Tape & Screws Included

Designed by eurobahndynamics in california
Free Shipping Worldwide
Financing Available
14 day Return
Elevate the aesthetics and performance of your Ferrari 812 with the MS Style Brake Light Rear Diffuser, part of our exceptional Dry Carbon Fiber Body Kit. Crafted with precision and style in mind, this body kit is designed to seamlessly enhance the visual appeal and aerodynamics of your Ferrari 812.

Aesthetic Enhancement: Instantly elevates the visual appeal of your Ferrari 812 with its sporty and aggressive design.
Premium Carbon Fiber Construction: Crafted from high-quality dry carbon fiber, this kit is both lightweight and exceptionally durable, ensuring long-lasting performance.
Easy Installation: Includes all necessary hardware and comprehensive instructions, making the installation process straightforward.
Standout Style: Make your Ferrari 812 stand out from the crowd and turn heads wherever you go with the unique MS Style design.
Performance Enhancement: Not only does it look good, but it also contributes to improved performance and handling, making it ideal for enthusiasts and those seeking an all-around upgrade.

Upgrade your Ferrari 812 with the MS Style Rear Diffuser as part of the Dry Carbon Fiber Body Kit and experience the perfect fusion of style and functionality.