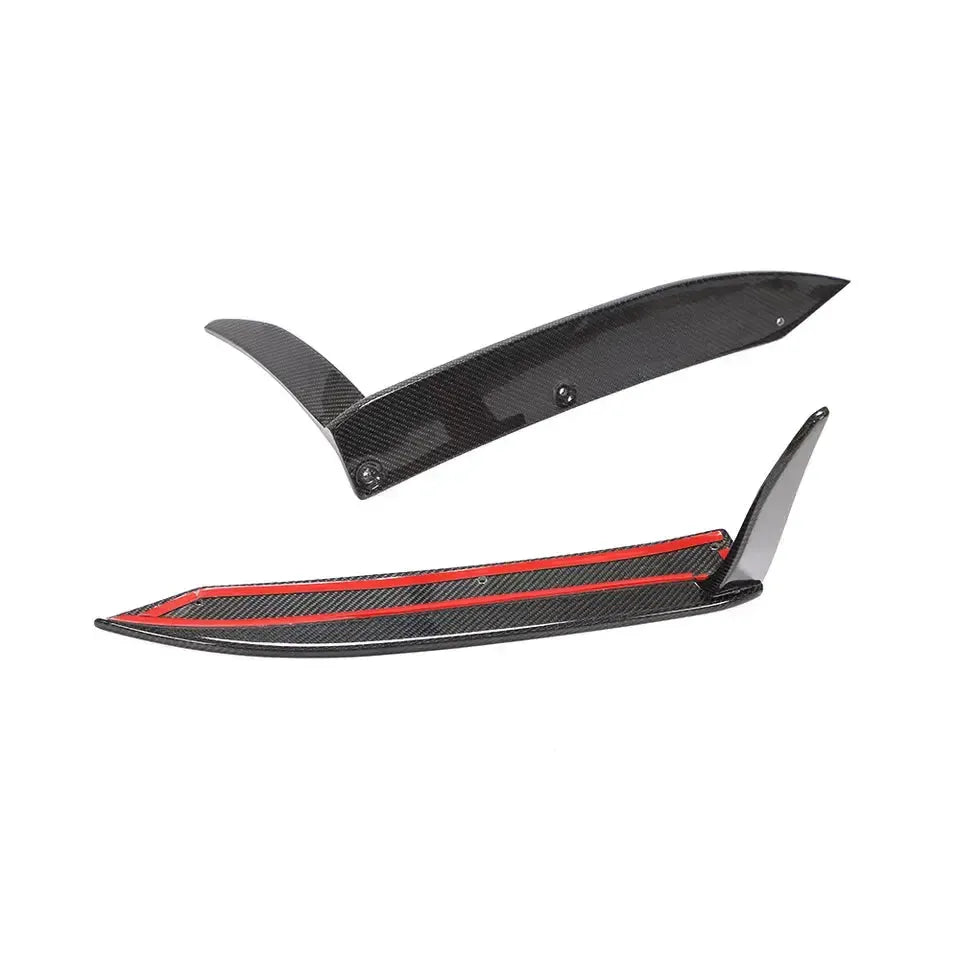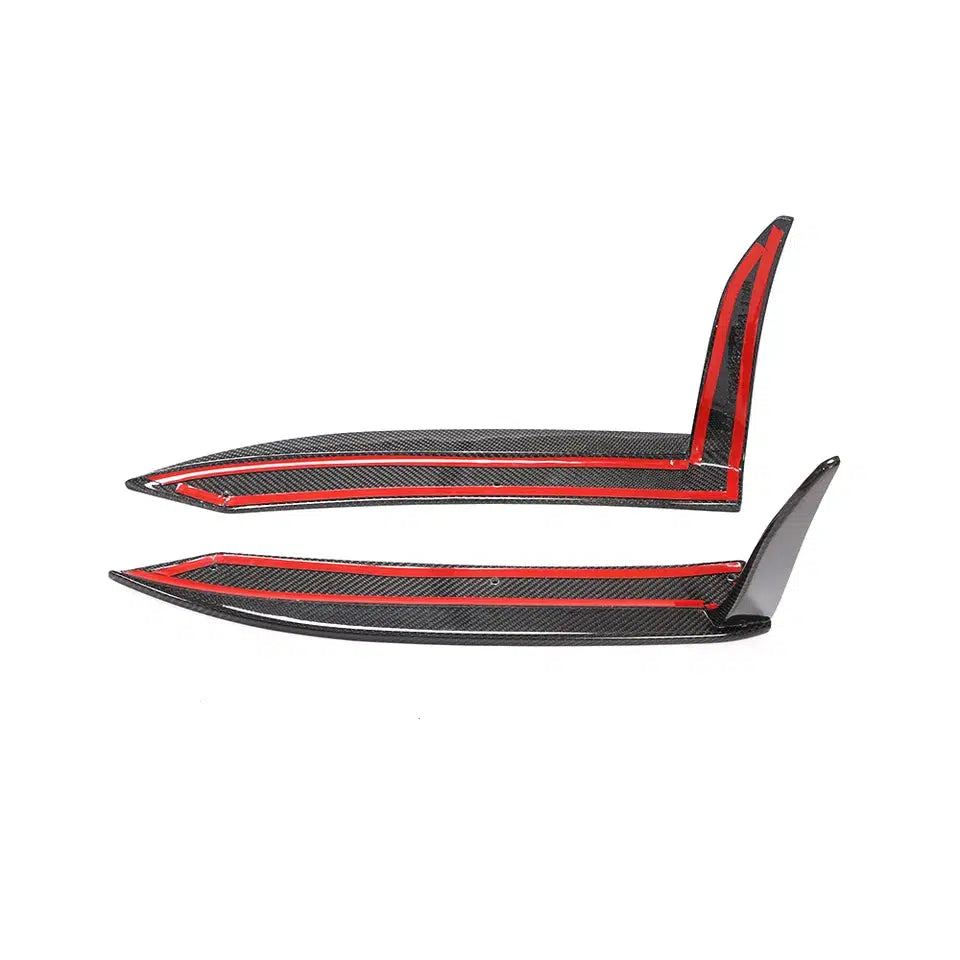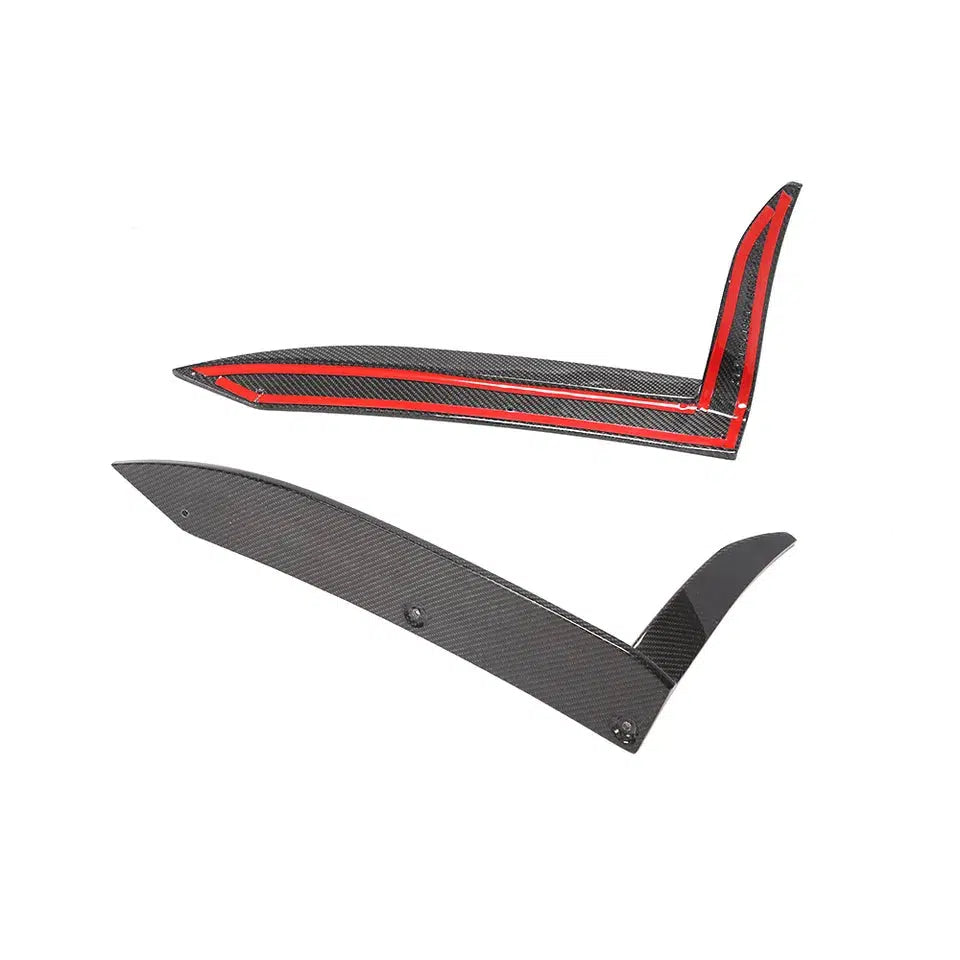 Carbon Fiber 991 Rear Bumper Canard for Porsche 911 991 Carrera 4 GTS
---
Fitment Guaranteed
Dry Carbon Fiber with 2x2 weave
UV Protectant Clear Coat
3M Tape & Screws Included

Designed by eurobahndynamics in california
Free Shipping Worldwide
Financing Available
14 day Return
Please review the fitment information above or send us pictures of your car before making a purchase. Thank you!

Carbon Fiber 991 Rear Bumper Splitter Lip for Porsche 911 991 Carrera 4 GTS 3.0T 2017-2019

This 991 Rear Bumper Splitter is constructed from high-quality real carbon fiber material. It features a polished surface, making it lightweight and exceptionally durable.

The design of the 991 Rear Bumper Splitter adheres to factory specifications, ensuring an easy installation process and a sleek appearance.

Installation is a breeze as it can be securely mounted directly to the 991 rear bumper vent cover with the provided glue tape. No extra modifications are necessary. We also include free adhesive glue tape and installation instructions for your convenience.

Rest assured that all our products, including the 991 Rear Bumper Splitter, undergo a thorough inspection and are gel-coated before shipping to guarantee quality.

If you have any further questions or need assistance, please don't hesitate to ask. We're here to help.