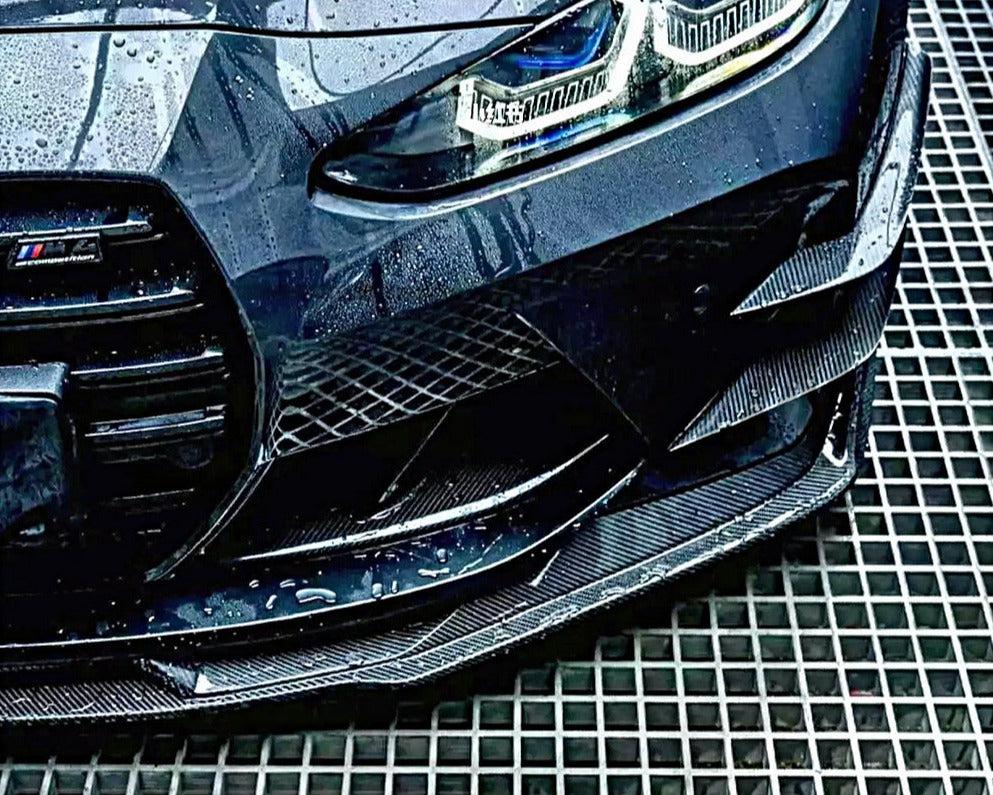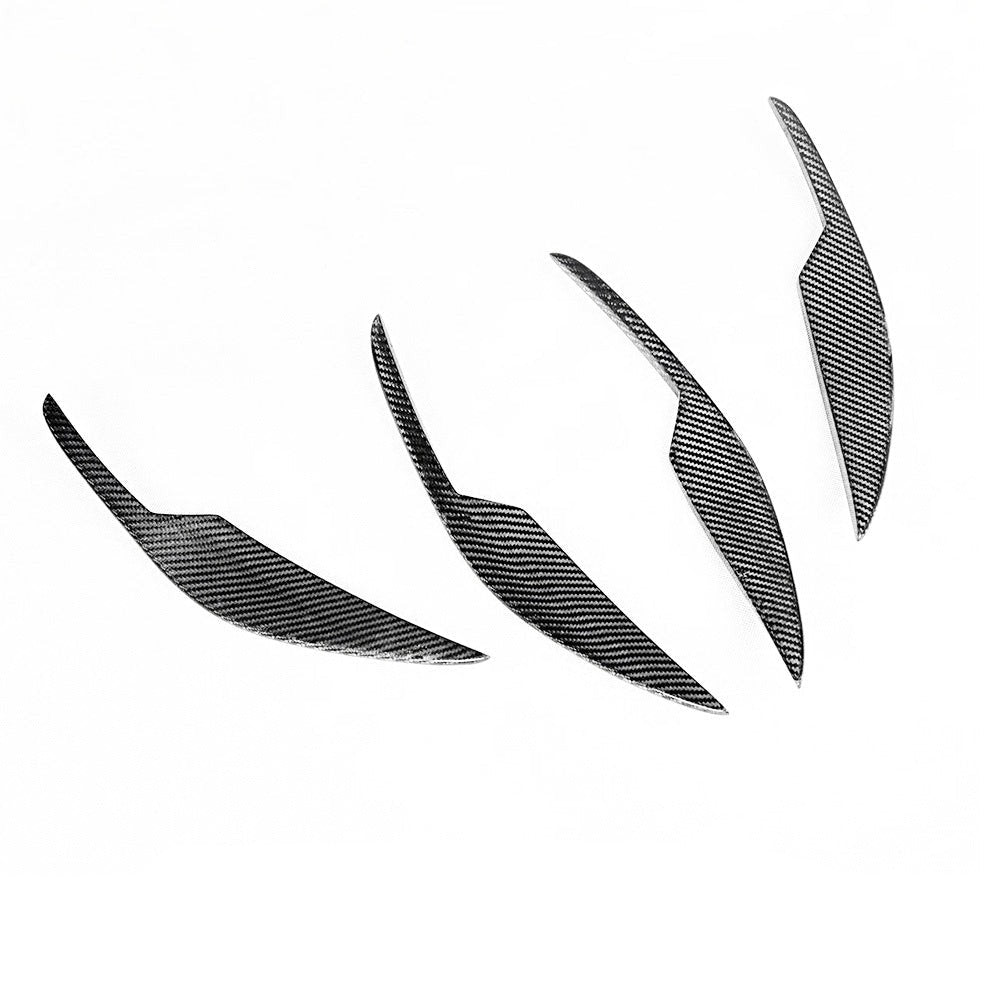 BMW G80 M3/G82 M4 Carbon Fiber Front AP Splitter
---
Fitment Guaranteed
Dry Carbon Fiber with 2x2 weave
UV Protectant Clear Coat
3M Tape & Screws Included

Designed by eurobahndynamics in california
Free Shipping Worldwide
Financing Available
14 day Return
Introducing the BMW G80 M3/G82 M4 Carbon Fiber Front AP Splitter

Elevate your BMW G80 M3 or G82 M4's appearance and performance with the meticulously crafted Carbon Fiber Front AP Splitter. This exquisite accessory is designed to make an unmistakable statement on the road and the track, enhancing both aesthetics and aerodynamics.

Enhance your BMW G80 M3 or G82 M4's visual appeal and performance capabilities with the Carbon Fiber Front AP Splitter. This accessory brings together stunning aesthetics, precise fitment, and improved aerodynamics to offer you a product that not only transforms the look of your vehicle but also elevates its on-road and on-track performance. Experience the perfect blend of style and substance today with this exceptional carbon fiber front splitter. Turn heads and conquer corners with this premium addition to your BMW's exterior.
Key Features:

1. Carbon Fiber Excellence: Crafted from high-quality carbon fiber, this splitter boasts exceptional strength and lightweight properties. Not only does it reinforce the vehicle's structural integrity, but it also reduces overall weight, which is a crucial factor in enhancing your car's agility and performance.

2. Enhanced Aerodynamics: The Carbon Fiber Front AP Splitter has been engineered to improve your BMW's aerodynamics. By effectively channeling and directing airflow, it reduces lift and enhances downforce, allowing for improved stability and grip during high-speed maneuvers.

3. Precise Fitment: This splitter is designed to seamlessly integrate with the BMW G80 M3 and G82 M4, providing a perfect, factory-like fit. The installation process is straightforward, ensuring that your investment is not only visually striking but also easy to enjoy.

4. Stunning Aesthetics: The Carbon Fiber Front AP Splitter doesn't just serve a functional purpose; it's also a style statement. Its sleek and aggressive design adds a sense of purpose to the front end of your BMW. The glossy carbon fiber finish not only looks stunning but also adds an extra layer of protection against the elements.

5. Improved Performance: Beyond its visual appeal, this splitter delivers tangible performance benefits. By optimizing the front-end airflow and reducing aerodynamic drag, you can expect enhanced control, traction, and stability, especially during spirited driving or track days.

6. Premium Build Quality: Crafted with the utmost attention to detail, this splitter is a testament to precision engineering. It is designed to withstand the rigors of daily driving, as well as the demands of high-performance situations, ensuring your investment endures.

7. Compatibility: The Carbon Fiber Front AP Splitter is designed specifically for the BMW G80 M3 and G82 M4 models, ensuring a seamless and precise fitment.

8. Easy Installation: Installing the splitter is hassle-free. It comes with all the necessary hardware and a detailed installation guide, making it a DIY-friendly upgrade. However, professional installation is recommended for the best results.

9. A Signature Touch: BMW enthusiasts will appreciate the fact that this accessory is officially licensed by BMW. It embodies the manufacturer's commitment to quality and performance.