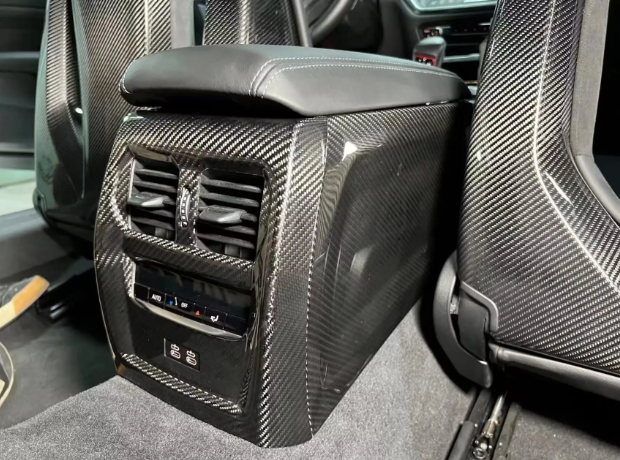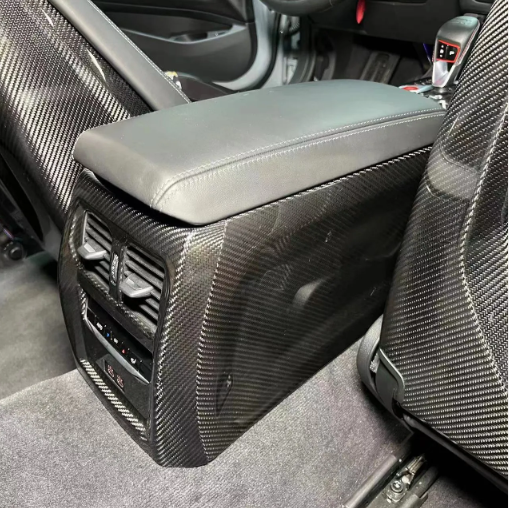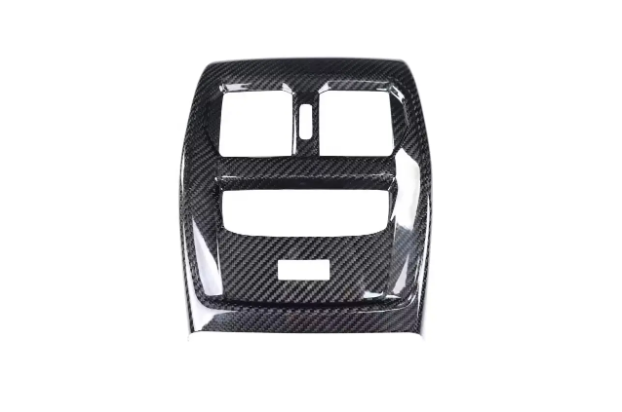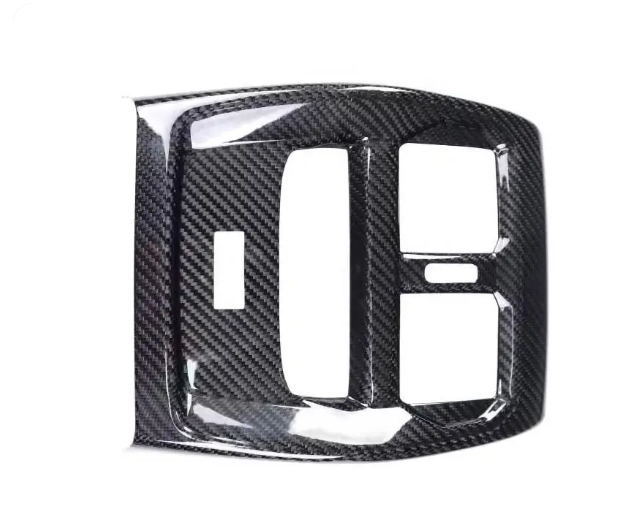 BMW G80 M3/G82/G83 M4 Back Center Console Trim
---
Fitment Guaranteed
Dry Carbon Fiber with 2x2 weave
UV Protectant Clear Coat
3M Tape & Screws Included

Designed by eurobahndynamics in california
Free Shipping Worldwide
Financing Available
14 day Return
Step into the realm of refined luxury and impeccable craftsmanship with the BMW G80 M3/G82 M4 Back Center Console Trim. Elevate the interior aesthetics of your vehicle with this meticulously crafted accessory, designed to embody sophistication and performance.

Crafted from premium materials, this center console trim showcases an exquisite blend of sleek design and functional elegance. Its precise contours and attention to detail seamlessly integrate with the interior, enhancing the overall ambiance of your BMW.

Engineered to deliver a perfect fit, the back center console trim adds a touch of modernity and exclusivity to your car's interior, transforming it into a haven of comfort and style. The sleek finish and distinct lines complement the vehicle's dynamic character, ensuring a striking visual appeal that captivates attention.

Not only does this trim exude sophistication, but it also reflects BMW's commitment to quality and precision. Each element is carefully constructed to meet the highest standards, guaranteeing durability and longevity for years to come.

Upgrade your driving experience and indulge in the fusion of luxury and performance with the BMW G80 M3/G82 M4 Back Center Console Trim—a statement piece that redefines automotive luxury and sets a new standard in interior refinement.