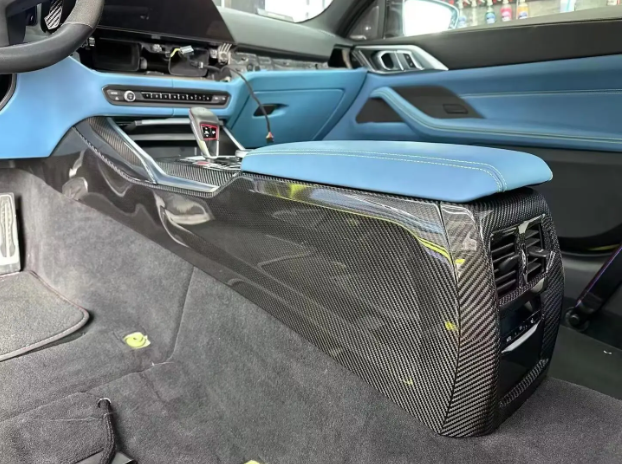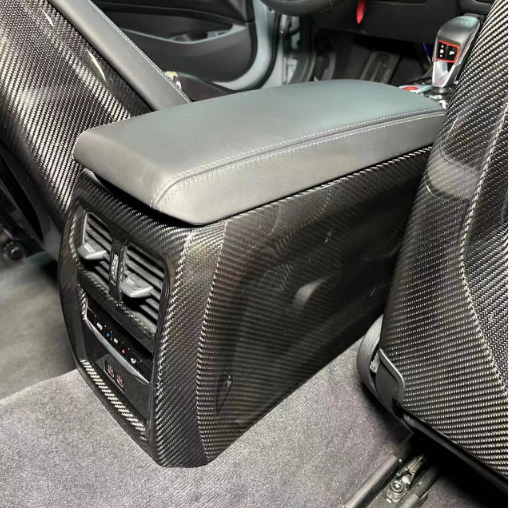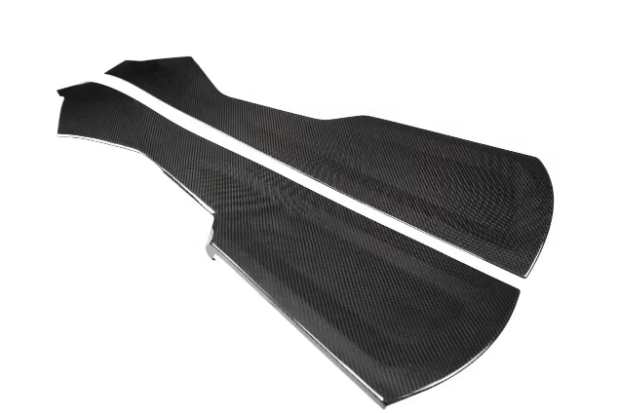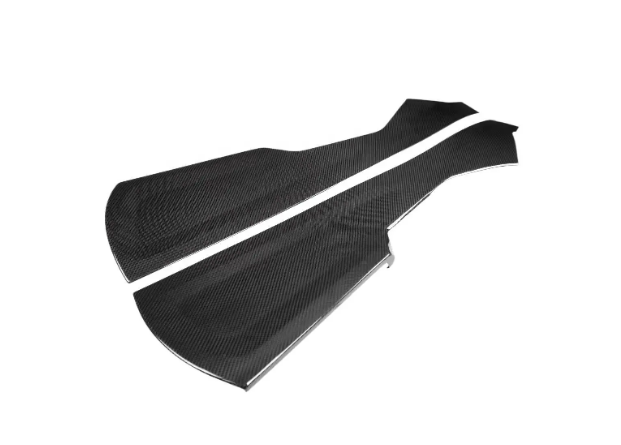 BMW G80 M3/G82/G83 M4 Carbon Fiber Center Console Trim
---
Fitment Guaranteed
Dry Carbon Fiber with 2x2 weave
UV Protectant Clear Coat
3M Tape & Screws Included

Designed by eurobahndynamics in california
Free Shipping Worldwide
Financing Available
14 day Return
Introducing the pinnacle of automotive refinement – the BMW G80 M3/G82/G83 M4 Carbon Fiber Center Console Trim. Elevate the interior aesthetics of your prized BMW to a whole new level with this meticulously crafted accessory that embodies the perfect fusion of cutting-edge design and high-performance materials.

Crafted from premium carbon fiber, this center console trim boasts an unrivaled blend of lightweight durability and sleek sophistication. Its precise contours and impeccable finish seamlessly integrate with your vehicle's interior, delivering an instant upgrade in both style and functionality.

Experience the artistry of precision engineering as this carbon fiber trim cover effortlessly complements the sleek lines and modern design of your BMW. Not only does it captivate with its visual appeal, but it also symbolizes the essence of performance, reflecting the dynamic spirit of your vehicle.

Designed with meticulous attention to detail, this center console trim is a testament to BMW's unwavering commitment to excellence. The carbon fiber construction ensures not just a stunning appearance but also durability, promising years of enduring beauty and flawless performance.

Transform your driving environment into a sanctuary of luxury and style with the BMW G80 M3/G82/G83 M4 Carbon Fiber Center Console Trim. Immerse yourself in the embodiment of sophistication and elevate your BMW experience with this exceptional accessory that redefines automotive luxury and sets a new standard in interior refinement.