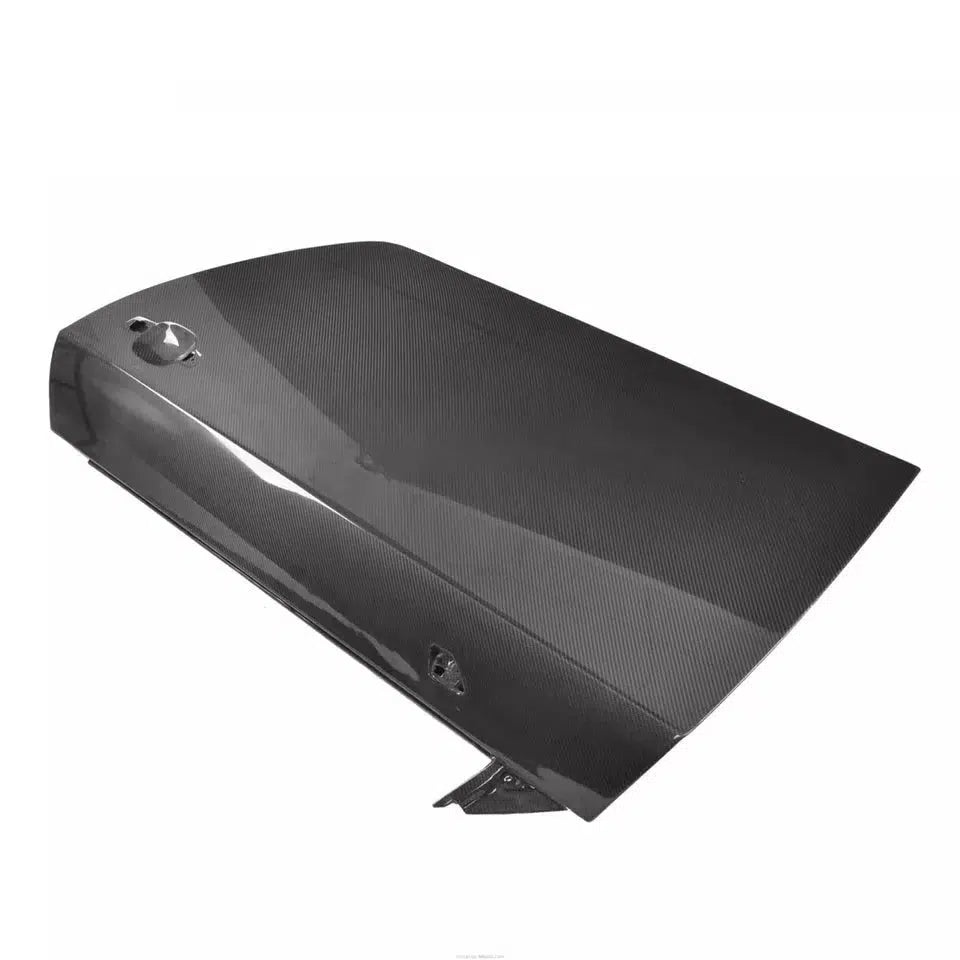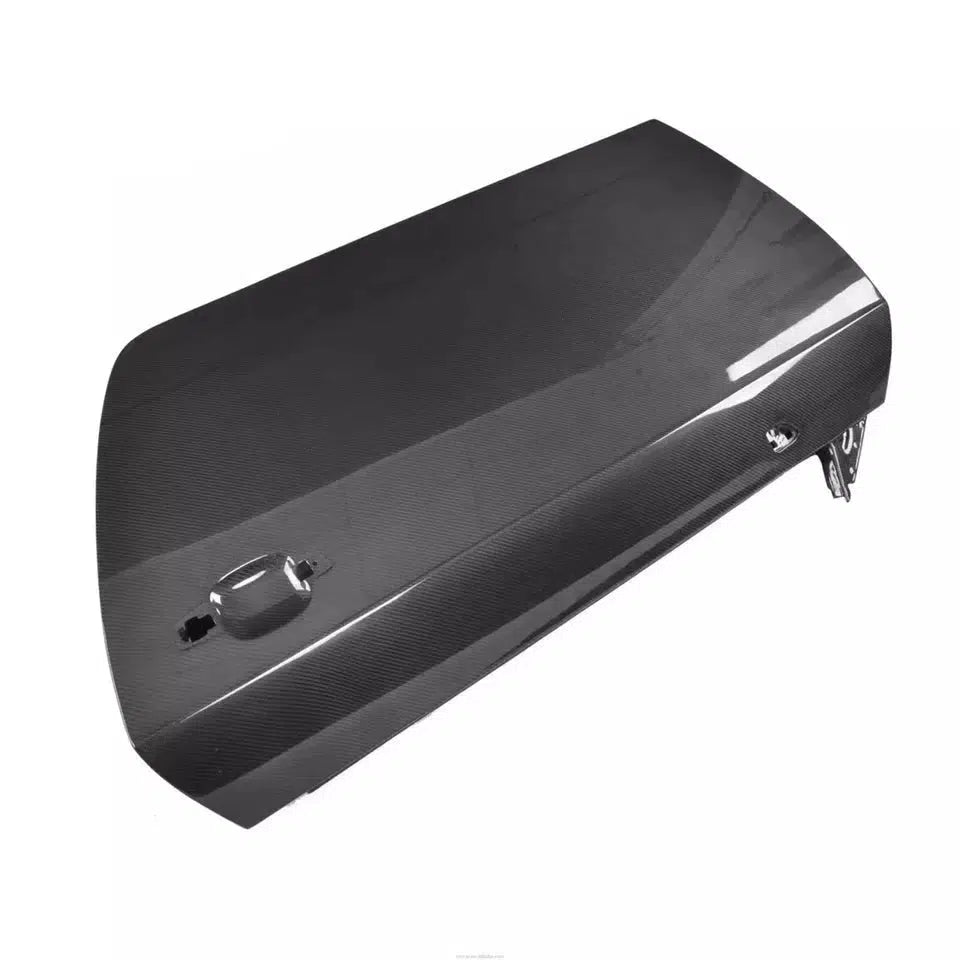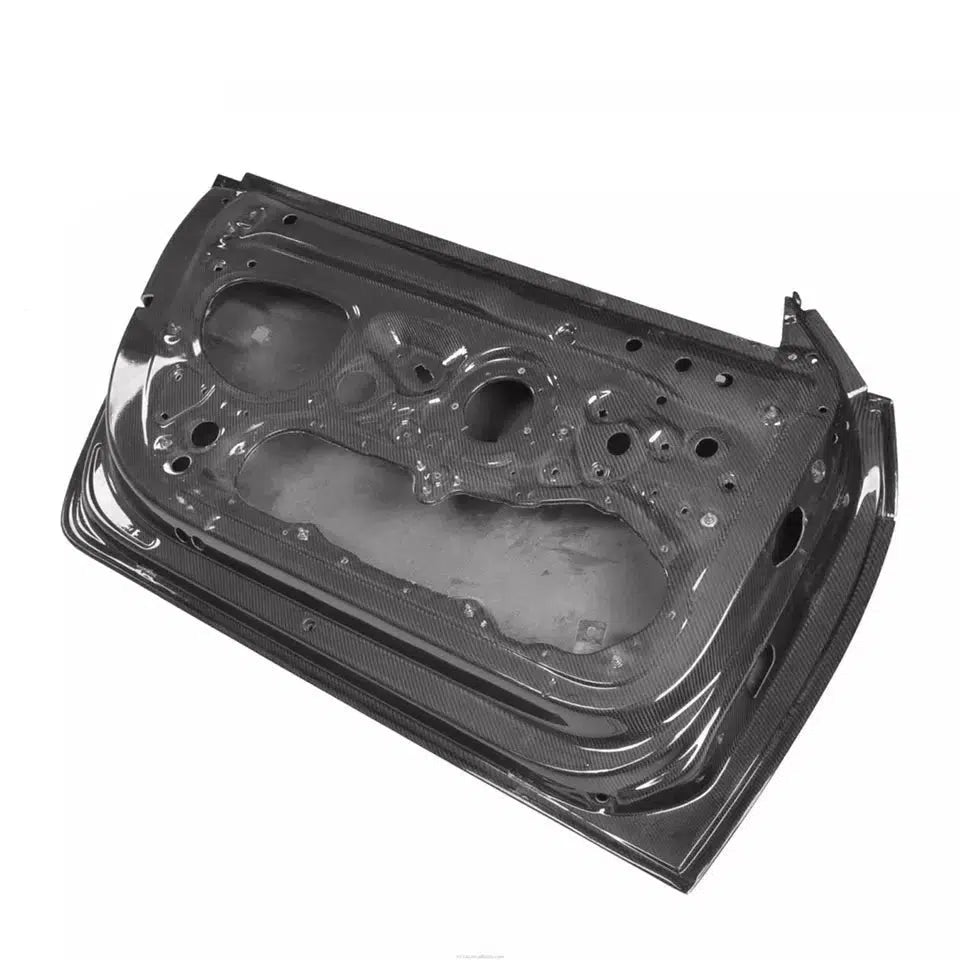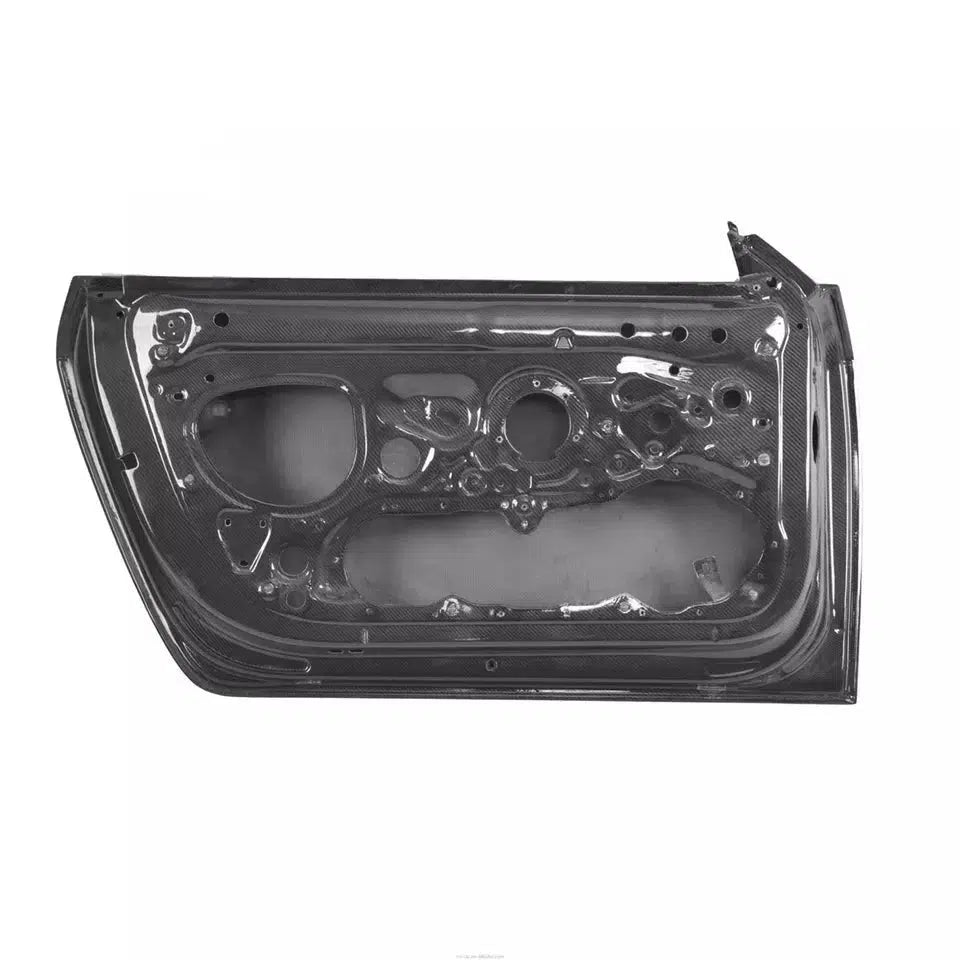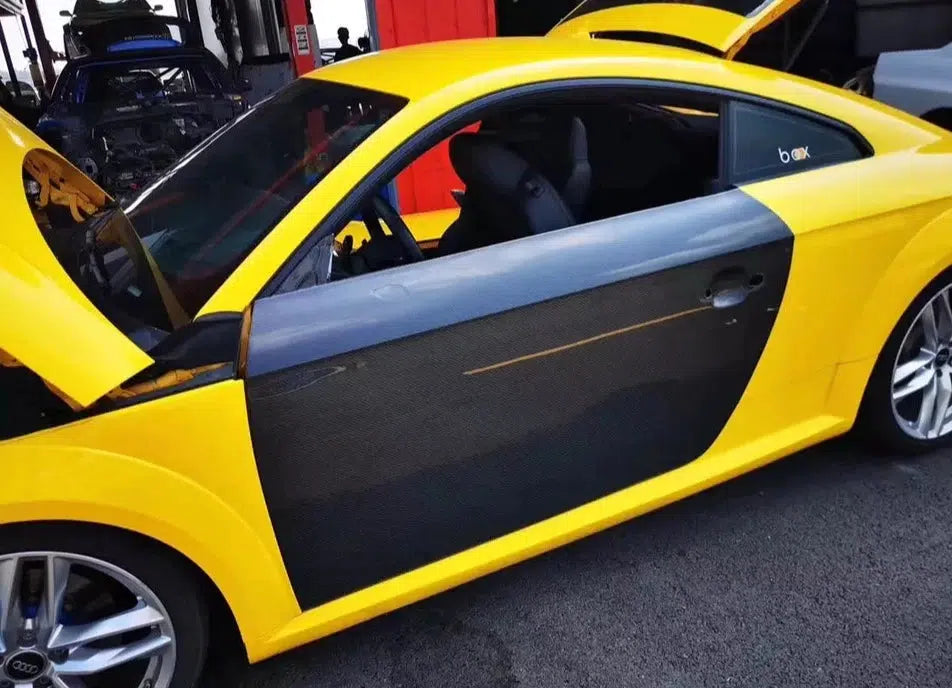 Audi TTRS Carbon Fiber Doors
---
Fitment Guaranteed
Dry Carbon Fiber with 2x2 weave
UV Protectant Clear Coat
3M Tape & Screws Included

Designed by eurobahndynamics in california
Free Shipping Worldwide
Financing Available
14 day Return
The Audi TTRS Carbon Fiber Doors are high-performance aftermarket doors designed to enhance the weight reduction, aerodynamics, and style of the Audi TTRS. These doors are made from premium-grade carbon fiber material, which is known for its lightweight, high-strength, and durability properties. The doors are designed to replace the factory doors, offering a significant weight reduction while improving the car's overall performance.

One of the key features of the Audi TTRS Carbon Fiber Doors is their lightweight design. Compared to the stock doors, these doors are significantly lighter, reducing the car's weight and improving its power-to-weight ratio. The lighter weight also helps improve the car's handling and agility, providing a more responsive and nimble driving experience.

Another key feature of the Audi TTRS Carbon Fiber Doors is their aerodynamic design. These doors are carefully crafted to optimize airflow, reduce drag, and increase downforce, which helps improve the car's stability and performance at high speeds. The doors feature a sleek and modern appearance that complements the car's design, making them an attractive addition to the car's overall look.

Installation of the Audi TTRS Carbon Fiber Doors is straightforward and can be completed in a short amount of time. The doors come with all the necessary hardware and instructions to make the installation process easy and hassle-free. Additionally, the doors are designed to be a replacement for the factory doors.

Overall, the Audi TTRS Carbon Fiber Doors are an excellent upgrade for any Audi TTRS owner looking to improve the car's performance and appearance. With their lightweight, high-strength carbon fiber construction, aerodynamic design, and stylish appearance, these doors offer a perfect balance of form and function. The doors are a perfect addition for anyone looking to take their TTRS to the next level of performance and style.