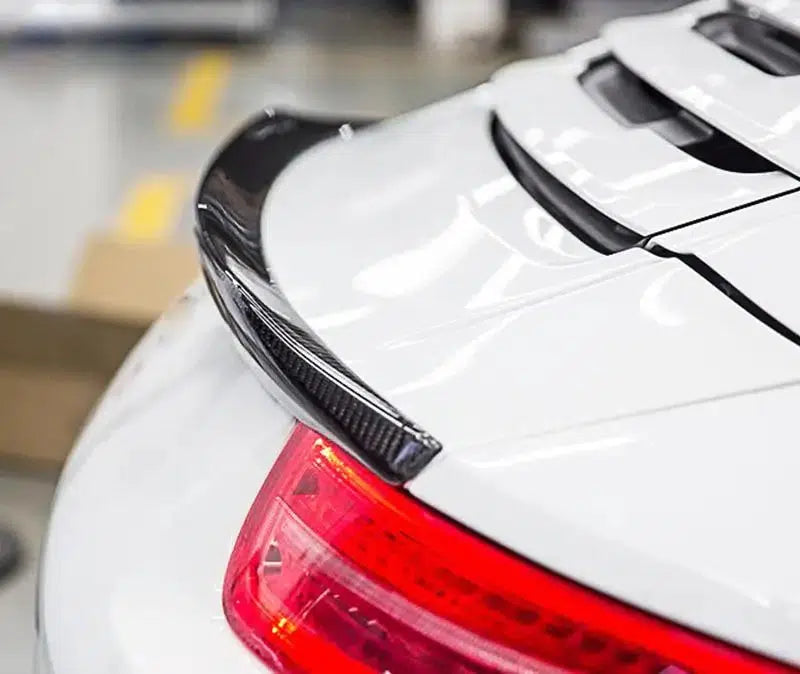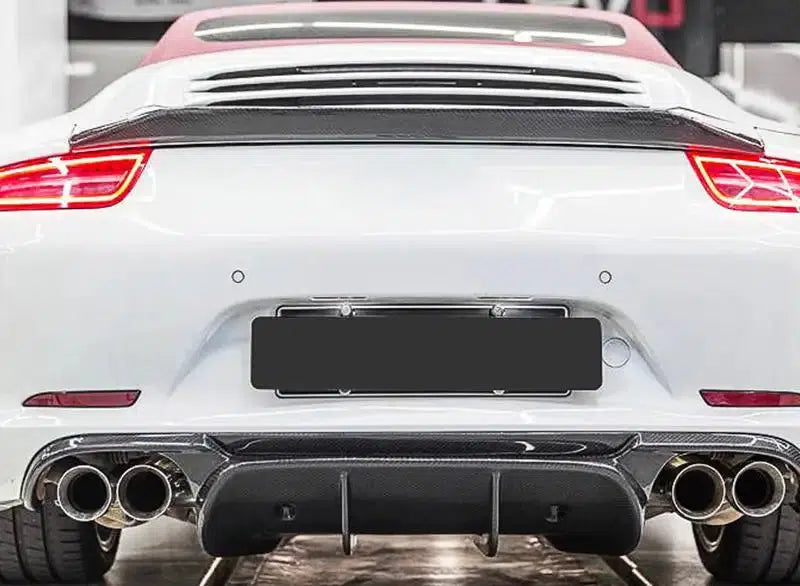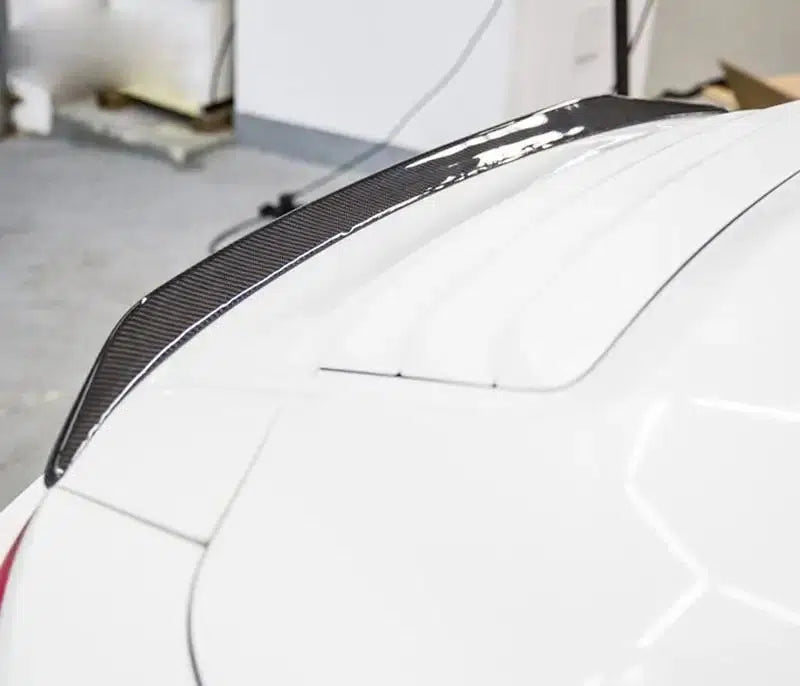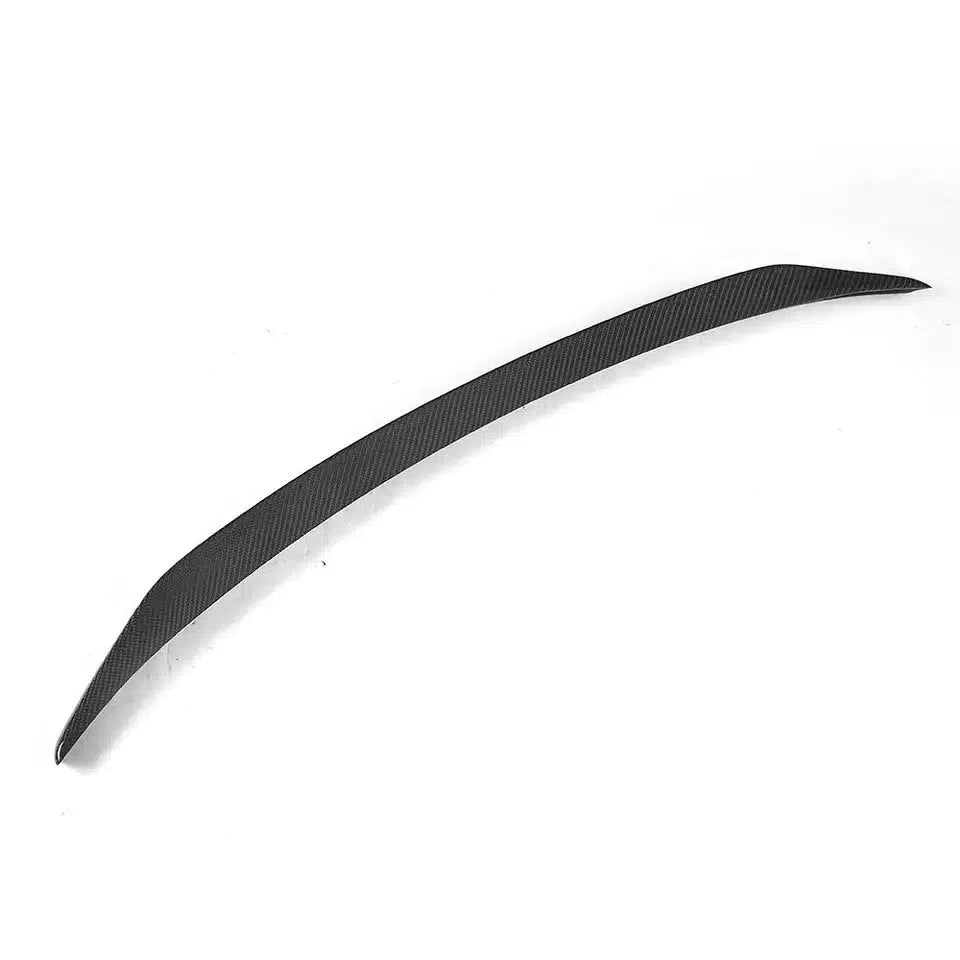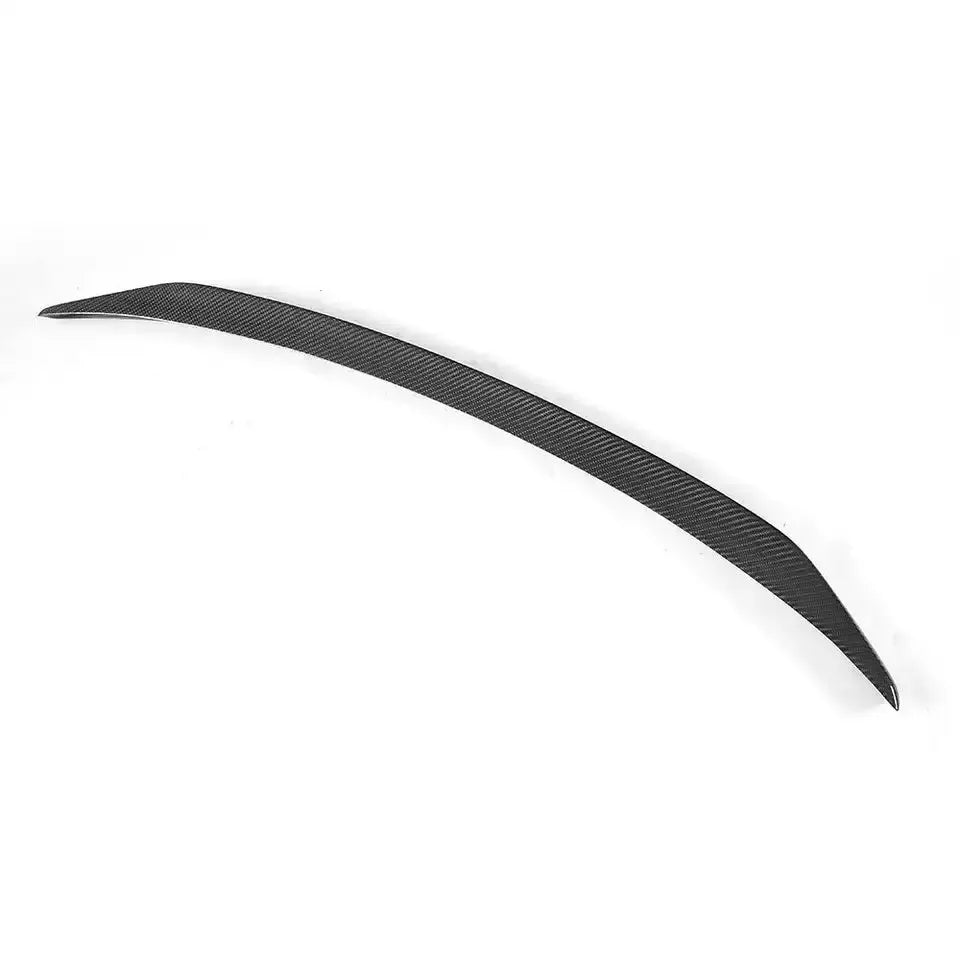 Porsche 991/911 2012-2015 Carbon Fiber Rear Spoiler
---
Fitment Guaranteed
Dry Carbon Fiber with 2x2 weave
UV Protectant Clear Coat
3M Tape & Screws Included

Designed by eurobahndynamics in california
Free Shipping Worldwide
Financing Available
14 day Return
Elevate your Porsche 911 (model years 2012-2015) to new heights of style and performance with our Carbon Fiber Rear Spoiler. Precision-engineered and designed for both aesthetics and aerodynamics, this spoiler is the ultimate enhancement for discerning Porsche enthusiasts who demand the best.

Key Features:

Carbon Fiber Excellence: Our Carbon Fiber Rear Spoiler is meticulously crafted from top-quality carbon fiber, striking the perfect balance between lightweight construction and exceptional durability. The carbon fiber weave adds a modern touch of elegance and a sporty, racing-inspired aesthetic to your Porsche.

Aerodynamic Prowess: This spoiler is not just about looks; it's engineered for performance. Its innovative design optimizes aerodynamics, generating downforce to improve your Porsche's stability at high speeds and during spirited drives, ensuring you maintain complete control.

Precise Fitment: Tailored to seamlessly integrate with your 2012-2015 Porsche 911, this spoiler is a direct replacement for the stock component. Installation is straightforward, guaranteeing a flawless match with your vehicle's existing design.

Visual Impact: The Carbon Fiber Rear Spoiler doesn't just enhance performance; it also elevates the visual appeal of your Porsche. It exudes modern sophistication and a sporty edge, setting your car apart with a bold, high-performance statement.

Quality Assurance: Our unwavering commitment to quality ensures you receive a product that surpasses your expectations. The carbon fiber construction undergoes rigorous inspection to ensure impeccable craftsmanship.

Enhanced Resale Value: Upgrading your Porsche with this Carbon Fiber Rear Spoiler doesn't just amplify your driving experience; it also increases your car's resale value. Prospective buyers recognize and appreciate the value of these performance and aesthetic enhancements.

Whether you're a dedicated Porsche enthusiast looking to optimize track performance or want to make a powerful style statement on the open road, the Carbon Fiber Rear Spoiler is the ultimate accessory to fulfill your automotive aspirations.

Elevate your Porsche driving experience, make a memorable style statement, and enhance your car's performance with this Carbon Fiber Rear Spoiler. Refuse to settle for the ordinary – choose the extraordinary. Uplift your 2012-2015 Porsche 911 with the finest in the industry. Order your spoiler today and experience the pinnacle of automotive innovation.