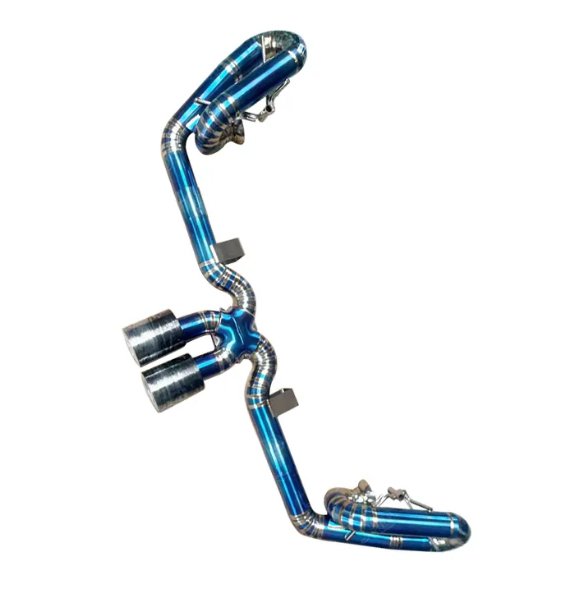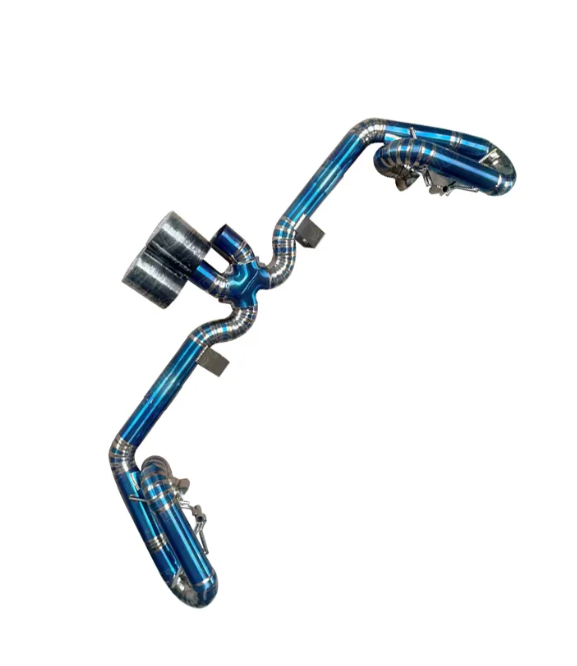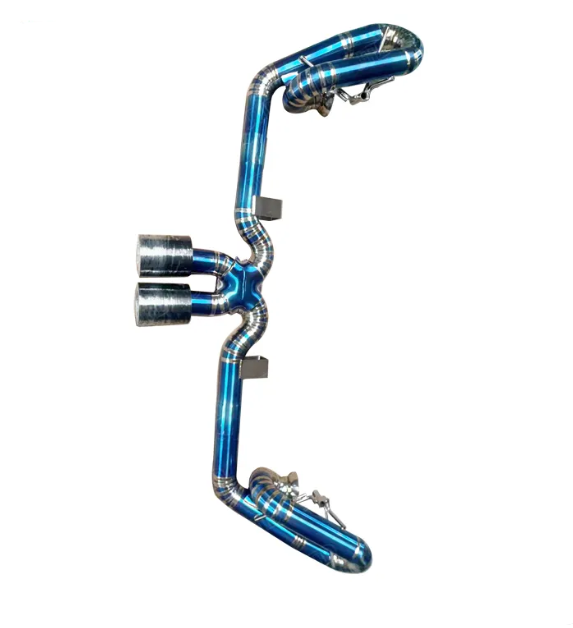 Porsche 911 GT3/GT3RS Full Straight Pipe Titanium Exhaust No Muffler
---
Fitment Guaranteed
Dry Carbon Fiber with 2x2 weave
UV Protectant Clear Coat
3M Tape & Screws Included

Designed by eurobahndynamics in california
Free Shipping Worldwide
Financing Available
14 day Return
Unleash the Beast Within: Porsche 911 GT3/GT3RS Full Straight Pipe Titanium Exhaust

Pure Power, Raw Sound - No Compromises!

If you're a true automotive enthusiast, you understand the call of unfiltered, raw performance. The Porsche 911 GT3/GT3RS Full Straight Pipe Titanium Exhaust is your invitation to a symphony of power, unparalleled exhilaration, and the unmistakable sound of precision engineering.

Key Features:

Titanium Triumph: Crafted from the highest-quality titanium, this full straight pipe exhaust system is a testament to lightweight engineering mastery. Titanium's strength-to-weight ratio ensures that you get the durability and resilience required for high-performance driving, without adding unnecessary weight to your GT3RS.

Straight Pipe Unleashed: This exhaust system has no mufflers, no restrictions, and no compromises. It's the epitome of unbridled power and sound. Every rev of your engine will resonate with an aggressive, spine-tingling roar, giving you an instant connection to the heart and soul of your Porsche.

Enhanced Performance: Stripping away the mufflers results in reduced backpressure and improved exhaust gas flow, which translates into tangible performance gains. Your Porsche GT3RS will feel more responsive, providing an adrenaline-pumping driving experience like no other.

Precise Engineering: This straight pipe titanium exhaust system is designed to fit seamlessly into your GT3RS. Precision-engineered to align with factory mounting points, the installation process is straightforward, ensuring a perfect fit while maintaining Porsche's renowned quality standards.

Exquisite Aesthetics: The absence of mufflers is not only a performance enhancement but also a statement of style. The Porsche 911 GT3RS Full Straight Pipe Titanium Exhaust is as visually striking as it is audibly captivating. It's a testament to minimalism and a reflection of the raw power within.

Unforgettable Sound: The sound produced by this full straight pipe exhaust system is nothing short of legendary. It's a symphony of precision, a declaration of power, and an unmistakable invitation to enthusiasts and onlookers alike.

Quality Assured: As with any Porsche product, the Full Straight Pipe Titanium Exhaust undergoes rigorous quality control, adhering to the highest standards in the industry. This means that you can trust in its performance, durability, and longevity.

The Porsche 911 GT3RS Full Straight Pipe Titanium Exhaust is the embodiment of unapologetic, high-performance engineering. If you're ready to release the untamed spirit of your GT3RS and experience the true essence of sports car driving, this is the upgrade you've been waiting for. It's time to embrace the road in its purest, most exhilarating form. Experience the power, feel the roar, and make a statement with the full straight pipe exhaust. Unleash your Porsche 911 GT3RS today!