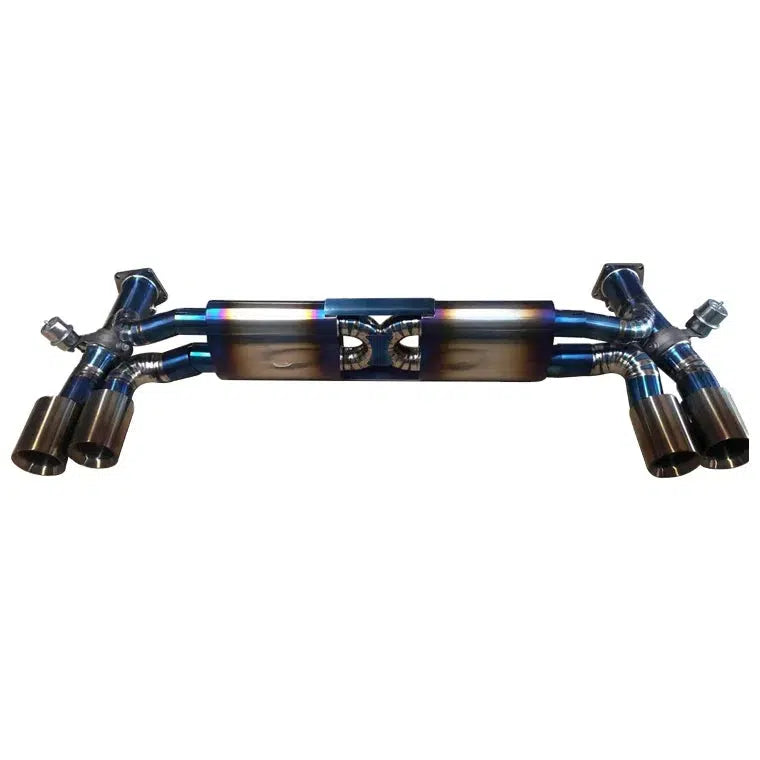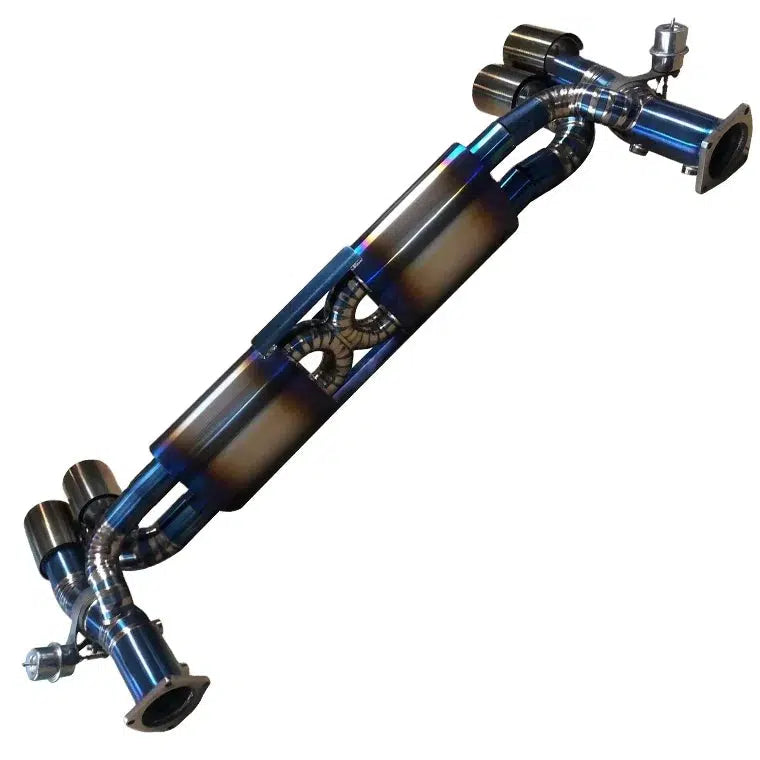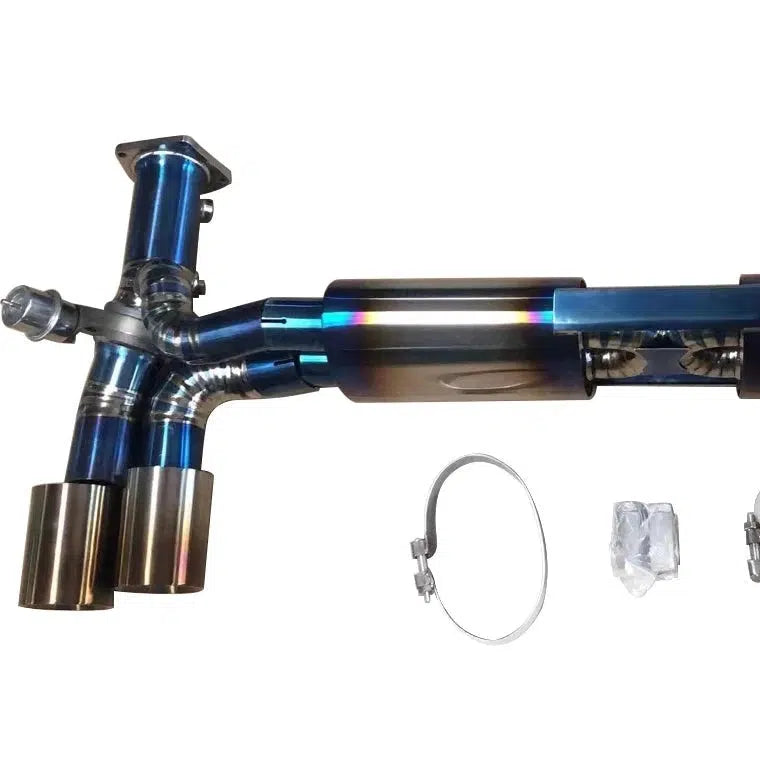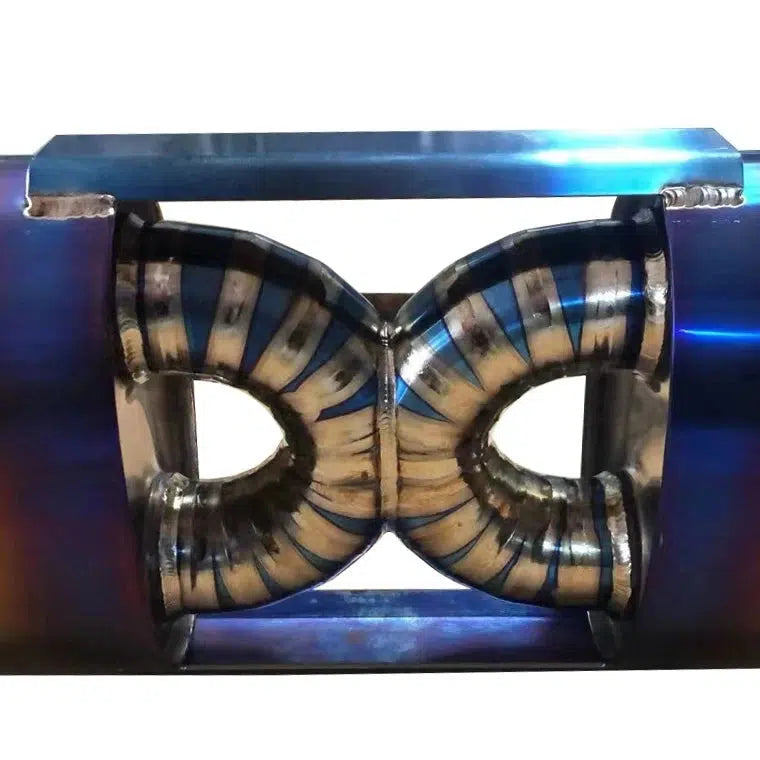 Porsche 911 991 Turbo S Titanium Valved Catback Exhaust System
---
Fitment Guaranteed
Dry Carbon Fiber with 2x2 weave
UV Protectant Clear Coat
3M Tape & Screws Included

Designed by eurobahndynamics in california
Free Shipping Worldwide
Financing Available
14 day Return
Introducing the Porsche 911 991 Turbo S Titanium Valved Catback Exhaust System – a symphony of power, precision, and performance. Unleash the true character of your Porsche 911 Turbo S with this meticulously crafted exhaust system, where titanium meets engineering excellence for an unrivaled driving experience.

Unleash the full potential of your Porsche 911 Turbo S with the Titanium Valved Catback Exhaust System – where titanium craftsmanship meets automotive artistry, creating a driving experience that is both visceral and unparalleled. Elevate your journey with the symphony of power and precision.

 
Key Features:

Titanium Construction: Crafted from aerospace-grade titanium, this catback exhaust system is not only lightweight but also incredibly durable. The use of titanium ensures optimal strength without compromising on performance, resulting in a significant reduction in overall weight compared to traditional exhaust systems.

Valved Technology: Experience the best of both worlds with the integrated valved technology. Selectable through various driving modes, the valve control system allows you to choose between a refined and subdued daily driving experience and an exhilarating, aggressive exhaust note when you unleash the full power of your Porsche 911 Turbo S.

Precision Engineering: Designed with meticulous attention to detail, this exhaust system is a testament to precision engineering. Every curve and weld is expertly crafted to seamlessly integrate with the 911 Turbo S, ensuring a perfect fit and enhancing the vehicle's overall aesthetic.

Enhanced Performance: Beyond its captivating sound, the Titanium Valved Catback Exhaust System delivers tangible performance gains. Reduced backpressure and improved exhaust flow contribute to increased horsepower and torque, giving your Porsche 911 Turbo S an extra edge on the road or track.

Easy Installation: Designed for enthusiasts who appreciate a DIY approach, the exhaust system is engineered for straightforward installation. The comprehensive installation manual provides step-by-step instructions, and all necessary hardware is included, allowing you to transform your Porsche in your own garage.

Distinctive Exhaust Note: Elevate your driving experience with a distinctive and captivating exhaust note. From a refined purr at cruising speeds to an exhilarating roar under acceleration, this exhaust system transforms the auditory signature of your Porsche 911 Turbo S, providing an auditory experience that matches its visual prowess.

Comprehensive Compatibility: Tailored specifically for the Porsche 911 991 Turbo S, this exhaust system seamlessly integrates with the vehicle's existing components. Precise fitment ensures that the exhaust system not only enhances performance but also complements the iconic design of the 911 Turbo S.