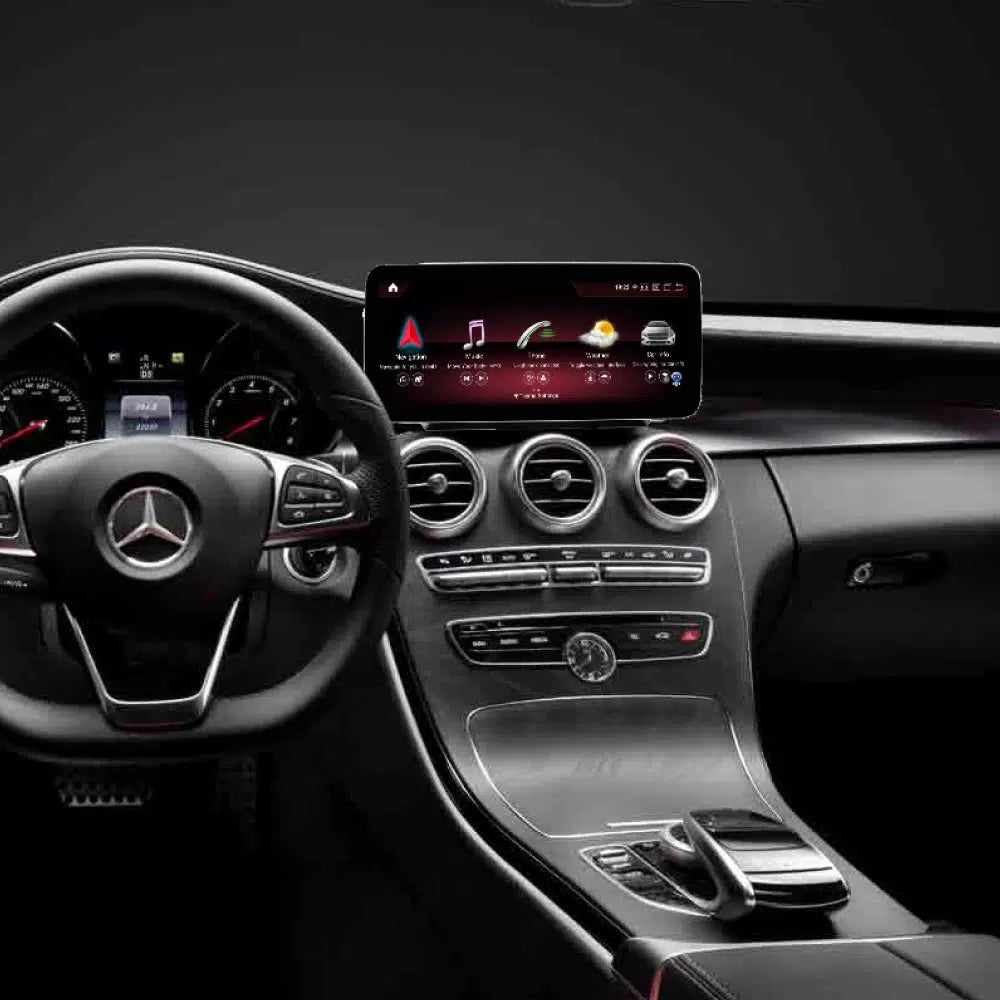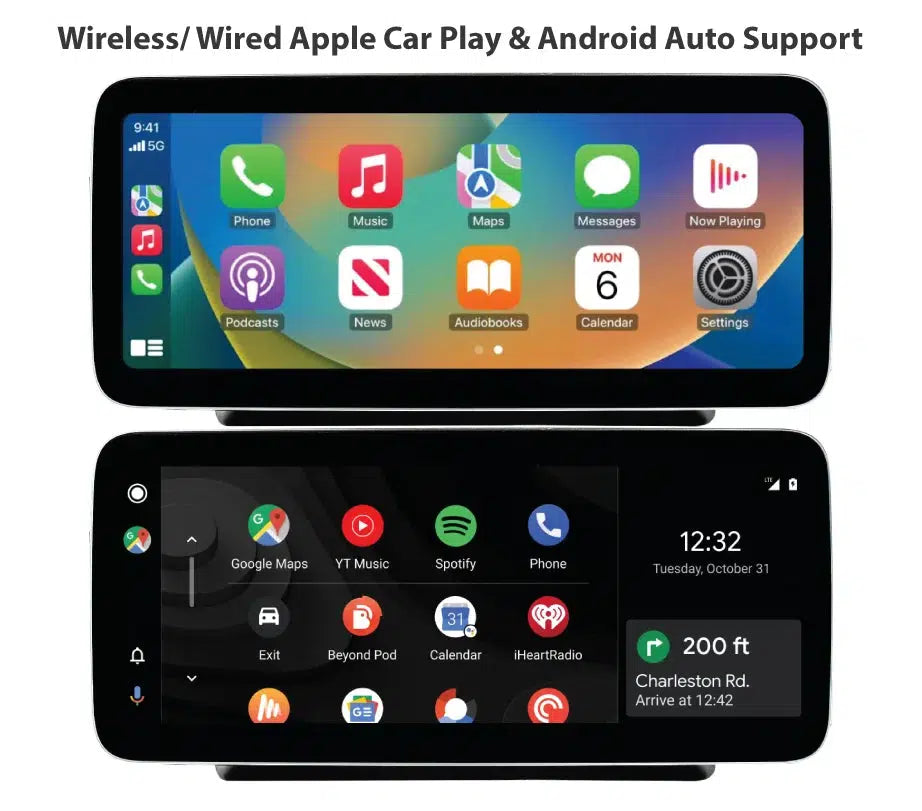 Mercedes C-Class (W205) Facelift Widescreen Car Play Upgrade
---
Fitment Guaranteed
Dry Carbon Fiber with 2x2 weave
UV Protectant Clear Coat
3M Tape & Screws Included

Designed by eurobahndynamics in california
Free Shipping Worldwide
Financing Available
14 day Return
Revolutionize your driving experience with the Mercedes C-Class (W205) Facelift Widescreen CarPlay Upgrade – an advanced integration that seamlessly blends cutting-edge technology with the classic sophistication of your Mercedes-Benz. Elevate your cockpit to new heights, merging style, convenience, and connectivity in one striking widescreen display.

Crafted with precision and designed for the discerning Mercedes enthusiast, this upgrade transforms your infotainment system into a state-of-the-art digital hub. The widescreen format not only enhances the visual appeal of your C-Class but also provides an expansive canvas for the Mercedes-Benz User Experience (MBUX), ensuring an intuitive and immersive driving experience.

Enjoy the convenience of Apple CarPlay, seamlessly integrated into the widescreen display. Effortlessly mirror your iPhone's interface, granting access to navigation, music, messages, and more, all with a touch of sophistication that complements the luxury of your C-Class.

Installation is streamlined, ensuring a hassle-free upgrade to your Mercedes-Benz C-Class (W205) Facelift model. The widescreen CarPlay upgrade seamlessly replaces the factory display, maintaining the sleek and refined interior aesthetic characteristic of Mercedes-Benz.

Elevate your daily drive with the Mercedes C-Class (W205) Facelift Widescreen CarPlay Upgrade – a harmonious blend of classic luxury and modern technology. Stay connected, entertained, and in control, all while enjoying the elegance and precision synonymous with the Mercedes-Benz brand. Upgrade your driving experience and embrace the future of automotive connectivity with this sophisticated widescreen CarPlay enhancement.