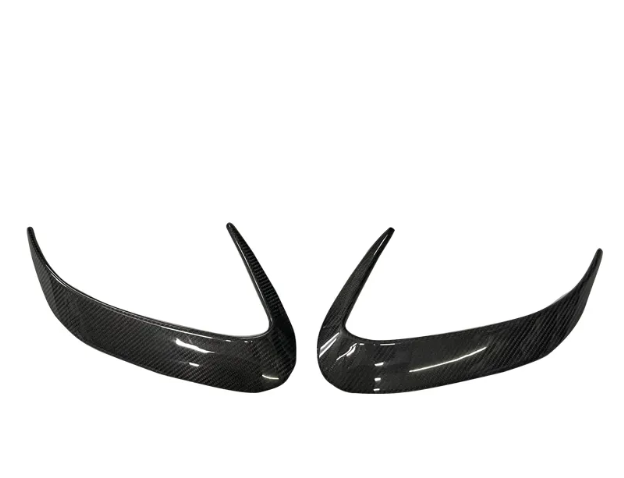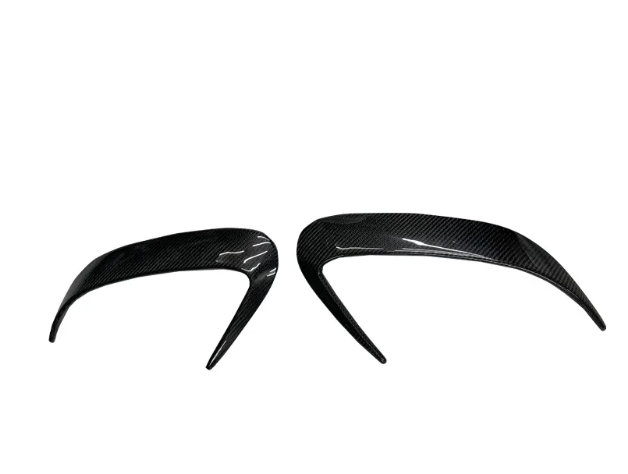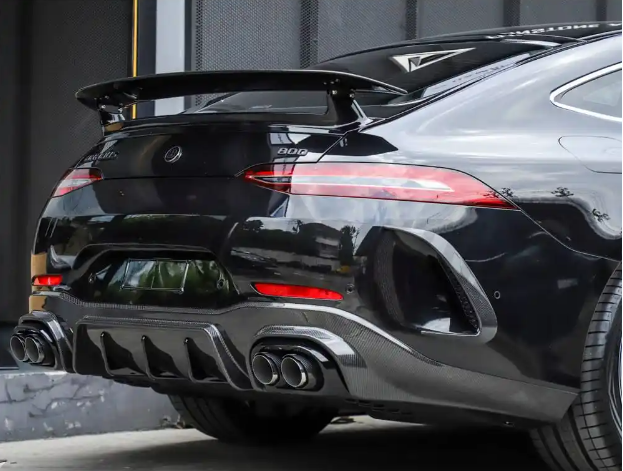 Mercedes AMG GT63 Carbon Fiber Rear Fins
---
Fitment Guaranteed
Dry Carbon Fiber with 2x2 weave
UV Protectant Clear Coat
3M Tape & Screws Included

Designed by eurobahndynamics in california
Free Shipping Worldwide
Financing Available
14 day Return
Introducing the Mercedes-AMG GT63 Carbon Fiber Rear Fins – the epitome of aerodynamic refinement for your high-performance vehicle. Elevate your driving experience to unparalleled levels with these meticulously designed rear fins, crafted to perfection for the discerning enthusiast.

Precision-engineered from premium carbon fiber materials, these rear fins are a testament to the commitment to excellence that defines the AMG brand. The lightweight yet robust construction not only enhances the visual appeal of your AMG GT63 but also contributes to improved aerodynamics, ensuring optimal stability and performance at high speeds.

The sleek and aggressive design of the Carbon Fiber Rear Fins perfectly complements the dynamic lines of the AMG GT63, adding a touch of sporty sophistication to the rear profile. Stand out from the crowd and make a bold statement on the road with these finely crafted fins that marry form and function seamlessly.

Installation is a breeze, thanks to the precision fitment that ensures a seamless integration with your AMG GT63. Enhance the overall aesthetic of your vehicle with a subtle yet impactful upgrade that captures the essence of racing-inspired luxury.

Not just a visual enhancement, these rear fins play a crucial role in optimizing airflow around the rear of your vehicle, contributing to improved downforce and stability. Whether navigating winding roads or conquering straightaways, the AMG GT63 Carbon Fiber Rear Fins are designed to enhance your driving experience.

Step into a world of automotive luxury and performance with the Mercedes-AMG GT63 Carbon Fiber Rear Fins – where style meets speed, and innovation meets aspiration. Elevate your AMG GT63 to new heights and set yourself apart with this exclusive accessory that embodies the spirit of the racetrack on every road.