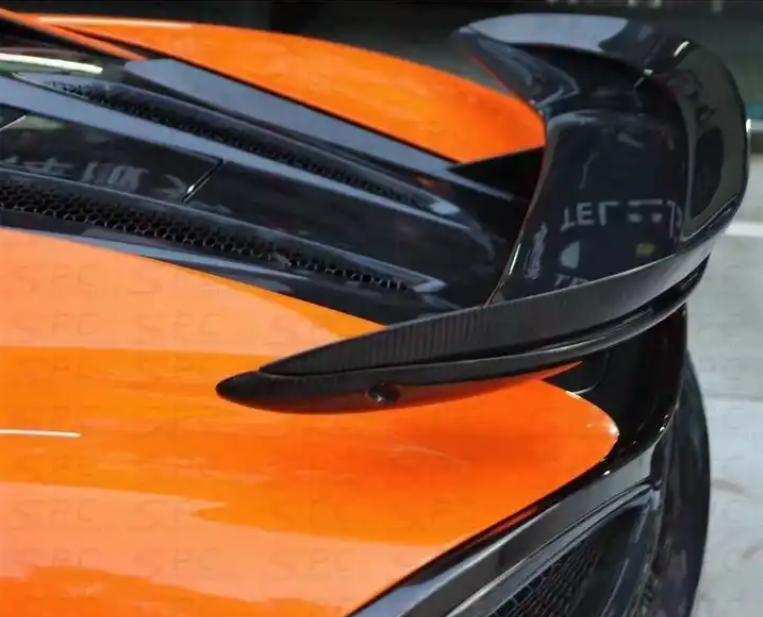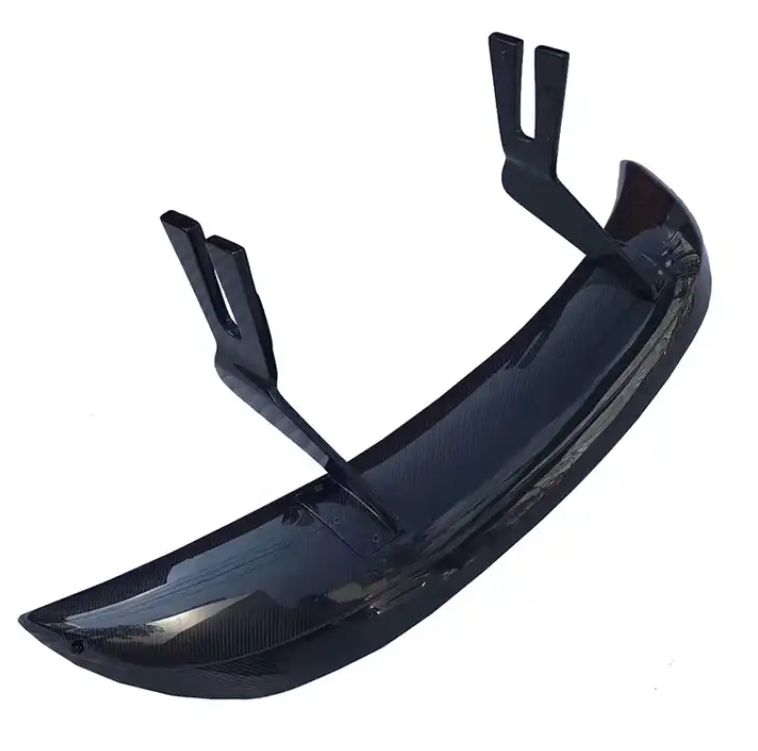 McLaren 570s P1 Style Carbon Fiber Wing
---
Fitment Guaranteed
Dry Carbon Fiber with 2x2 weave
UV Protectant Clear Coat
3M Tape & Screws Included

Designed by eurobahndynamics in california
Free Shipping Worldwide
Financing Available
14 day Return
Introducing the McLaren 570S P1 Style Carbon Fiber Wing: Elevate Your Drive to the Next Level

Unleash the true potential of your McLaren 570S with our P1 Style Carbon Fiber Wing, the ultimate fusion of cutting-edge aerodynamics, stunning aesthetics, and enhanced performance. Crafted with precision and passion, this exquisite addition to your supercar is designed to turn heads and make a bold statement on the road, all while optimizing your driving experience.

Key Features:

P1 Style, Unparalleled Elegance: Inspired by the iconic McLaren P1, this carbon fiber wing not only enhances the 570S's performance but also adds a touch of elegance and sophistication to your vehicle. The P1 Style design creates a stunning visual impact that leaves a lasting impression wherever you go.

Aerodynamic Excellence: The McLaren 570S P1 Style Carbon Fiber Wing is engineered for aerodynamic perfection. It generates increased downforce, providing superior stability and traction, particularly at high speeds. This enhancement results in more precise control, allowing you to push your car to its limits with confidence.

Lightweight Carbon Fiber: Crafted from premium carbon fiber materials, this wing combines strength and lightweight construction. Not only does it improve aerodynamics, but it also reduces the overall weight of your vehicle, enhancing performance and handling.

Perfect Fit, Easy Installation: Designed to seamlessly integrate with your McLaren 570S, the P1 Style Carbon Fiber Wing is easy to install and perfectly tailored for a flawless fit. You won't need to worry about costly modifications or extensive downtime.

Customizable Finish: Personalize your wing to match your unique style. Choose from various finishes, including gloss or matte, to complement your car's color and your personal preferences.

Exceptional Durability: Engineered to withstand the harshest driving conditions, this carbon fiber wing will maintain its stunning appearance and performance, providing long-lasting value for your investment.

Elevate your McLaren 570S to new heights with the McLaren 570S P1 Style Carbon Fiber Wing. Whether you're a dedicated track enthusiast or simply want to enhance the aesthetic and performance of your supercar, this exquisite addition will undoubtedly leave a mark.

Upgrade your driving experience today and experience the perfect blend of form and function with the McLaren 570S P1 Style Carbon Fiber Wing. It's time to unlock the true potential of your McLaren 570S and make a statement on the road like never before. Order yours now and experience the thrill of elevated driving excellence.