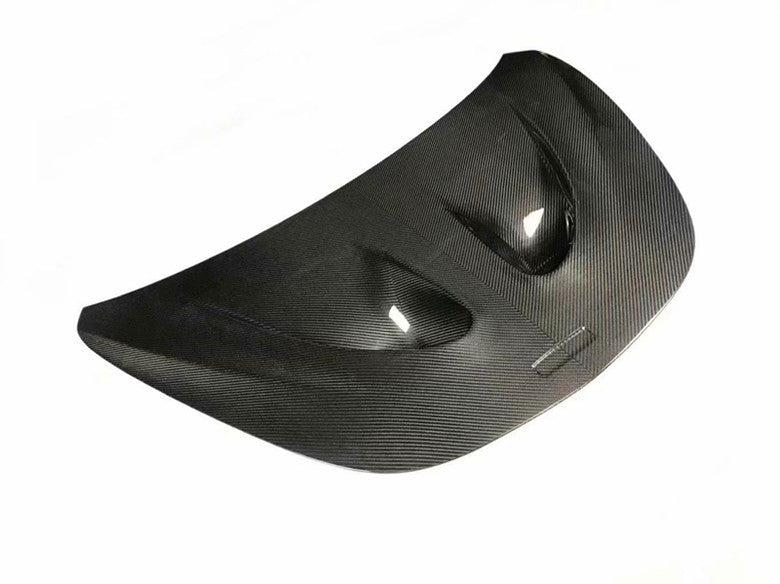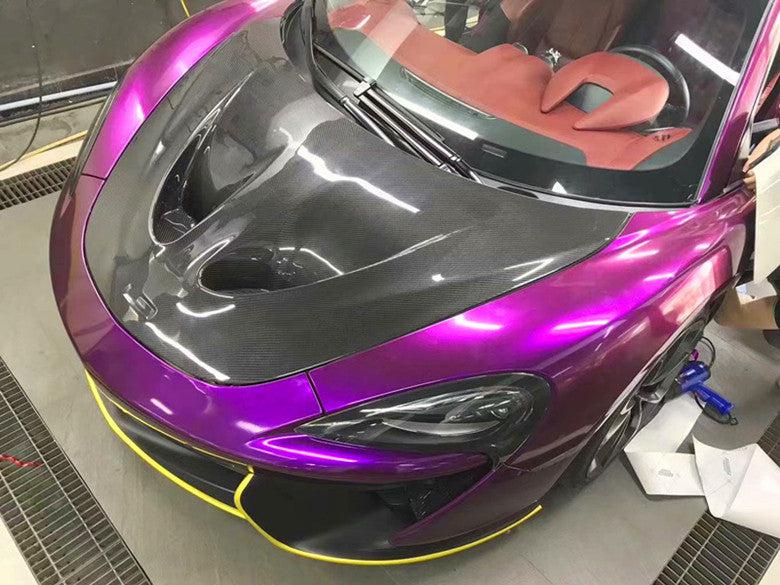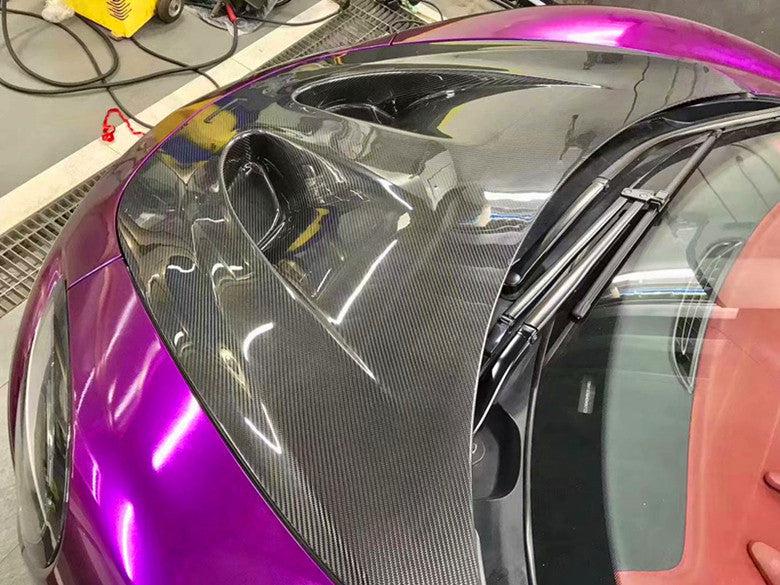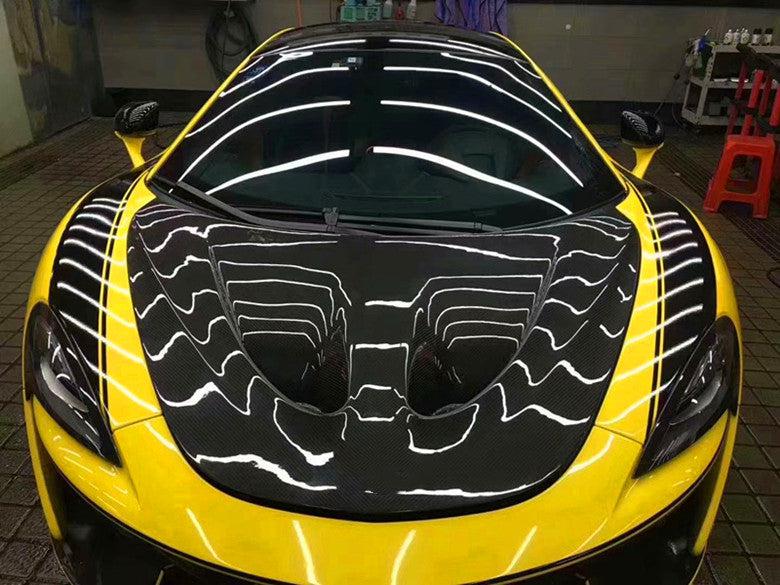 McLaren 570s/570GT/540C/600LT Carbon Fiber Vented Hood
---
Fitment Guaranteed
Dry Carbon Fiber with 2x2 weave
UV Protectant Clear Coat
3M Tape & Screws Included

Designed by eurobahndynamics in california
Free Shipping Worldwide
Financing Available
14 day Return
Introducing the McLaren Carbon Fiber Vented Hood - Elevate Your Supercar to the Next Level!

Unleash the full potential of your McLaren 570S, 570GT, or 540C with our premium Carbon Fiber Vented Hood. Crafted with precision and engineering excellence, this extraordinary upgrade is designed to push the boundaries of both style and performance.

Key Features:

Lightweight Carbon Fiber Construction: Our Vented Hood is meticulously crafted from high-quality carbon fiber material. Not only does it offer exceptional strength and durability, but it's also incredibly lightweight. Shedding excess weight from the front end of your McLaren improves handling, agility, and acceleration, taking your driving experience to new heights.

Enhanced Engine Cooling: The strategically placed vents are not only a visual masterpiece but also serve a crucial purpose. They promote superior heat dissipation, allowing your McLaren's engine to breathe more efficiently. This results in improved performance and reliability, especially during spirited drives on the track or open road.

Aerodynamic Efficiency: Designed with precision and aerodynamics in mind, this Carbon Fiber Vented Hood reduces lift and drag, ensuring your McLaren slices through the air with the utmost efficiency. The enhanced aerodynamics not only improve straight-line speed but also deliver exceptional stability in corners.

Unique Styling: Elevate the aesthetics of your McLaren with a sleek, aggressive, and modern appearance. The carbon fiber weave's intricate pattern combined with the vents' bold design will undoubtedly turn heads and make a statement wherever you go. This hood is a work of art that complements your supercar's existing style.

Easy Installation: Our Carbon Fiber Vented Hood is designed to be a direct replacement for your McLaren's factory hood. Professional installation is recommended for a seamless fit, but it's a straightforward process for any experienced automotive technician.

Compatibility: This hood is specifically designed for the McLaren 570S, 570GT, and 540C models, ensuring a perfect fit and uncompromised performance enhancements.

Upgrade your McLaren's performance and aesthetics with the McLaren Carbon Fiber Vented Hood. Whether you're a dedicated track enthusiast or simply desire a head-turning presence on the road, this hood is the perfect addition to your supercar. Elevate your driving experience today and experience the thrill of McLaren ownership like never before.

LEAD TIME TO MAKE THE HOOD IF WE DO NOT HAVE IN STOCK WILL BE 1-2 WEEKS. 

SHIPPING DELIVERY TO YOUR DOOR WILL BE 7-10 BUSINESS DAYS.