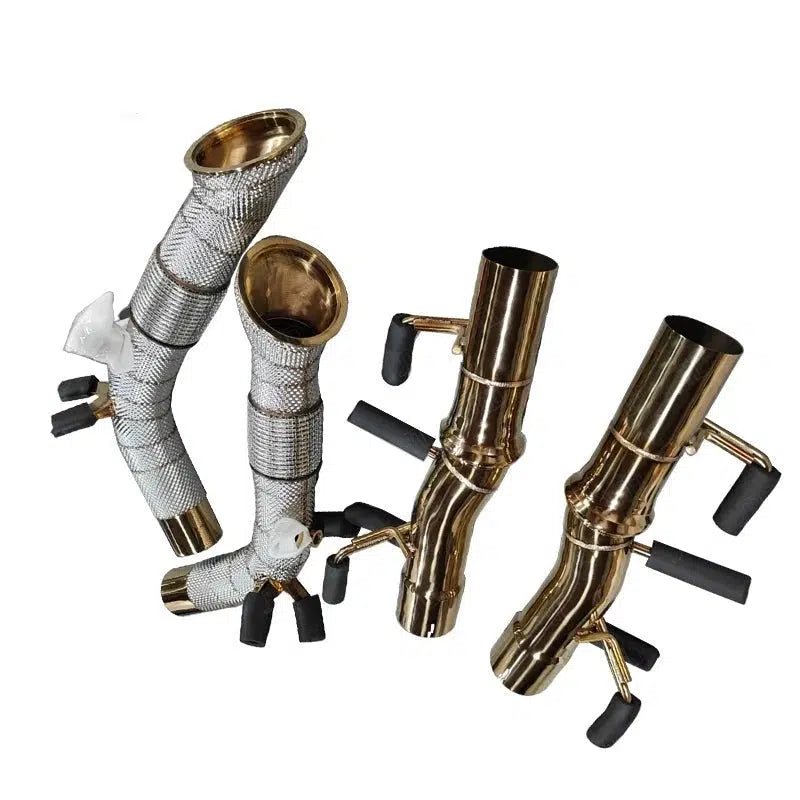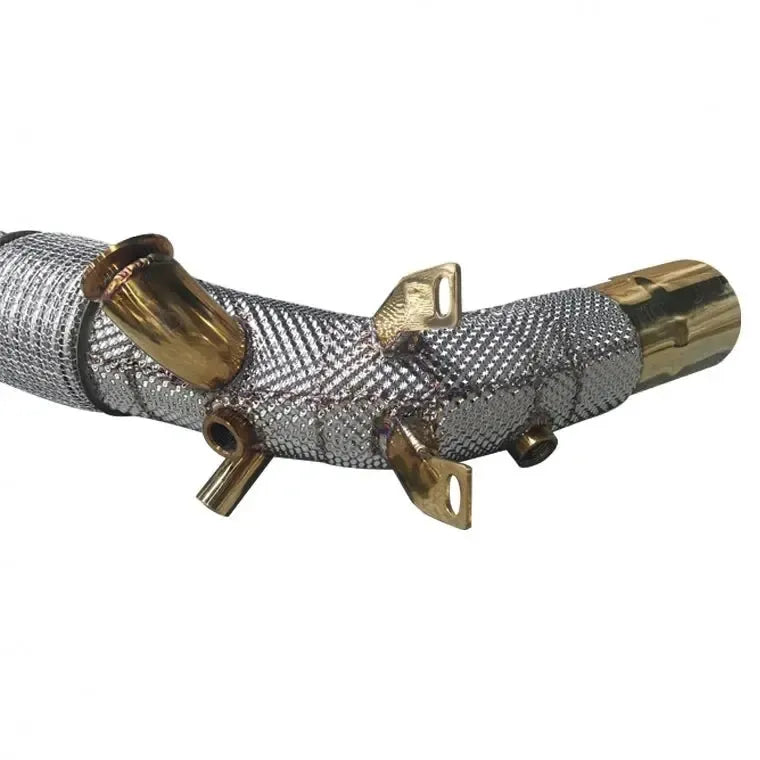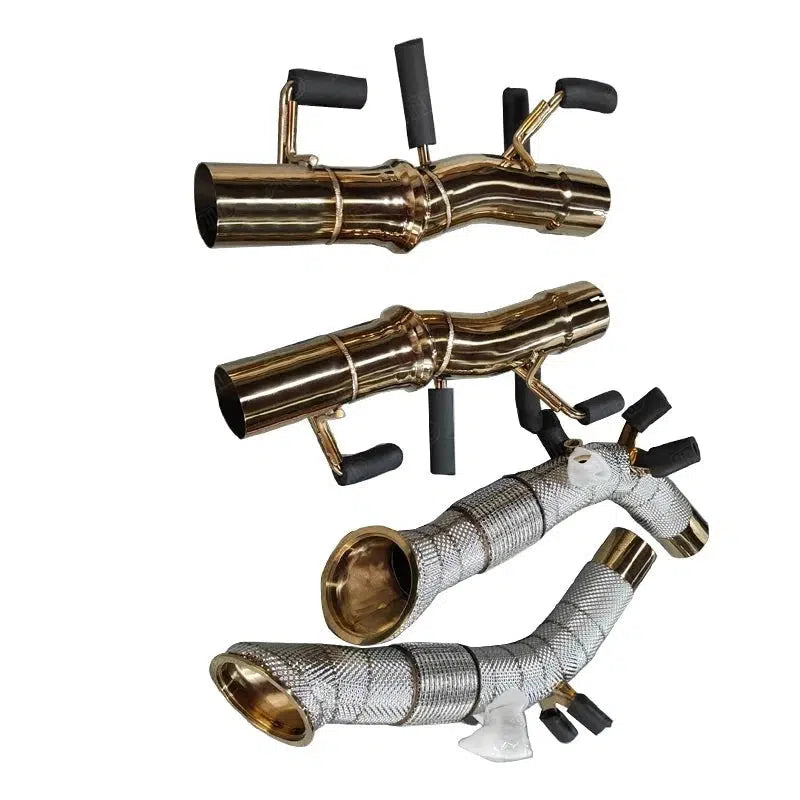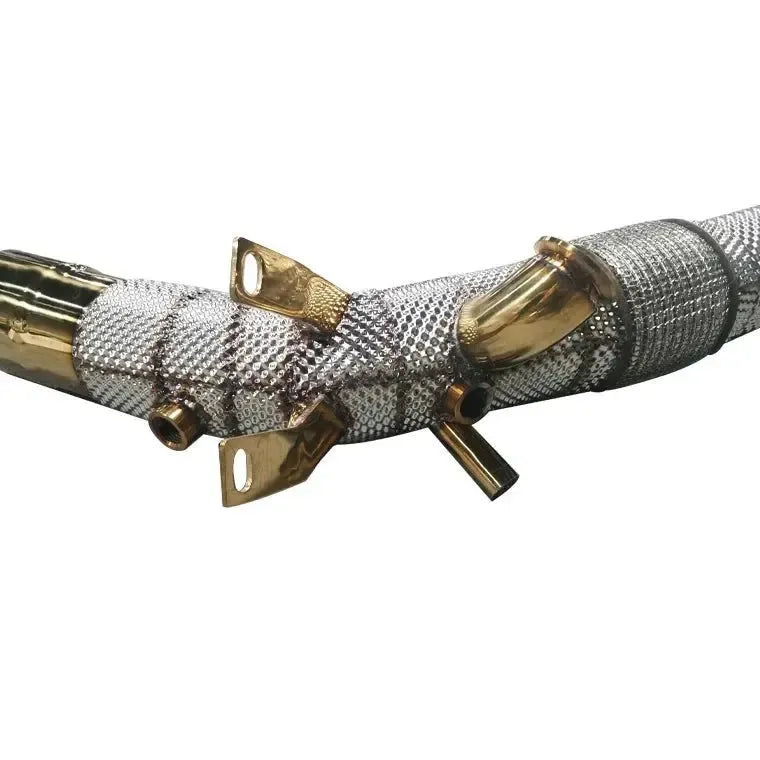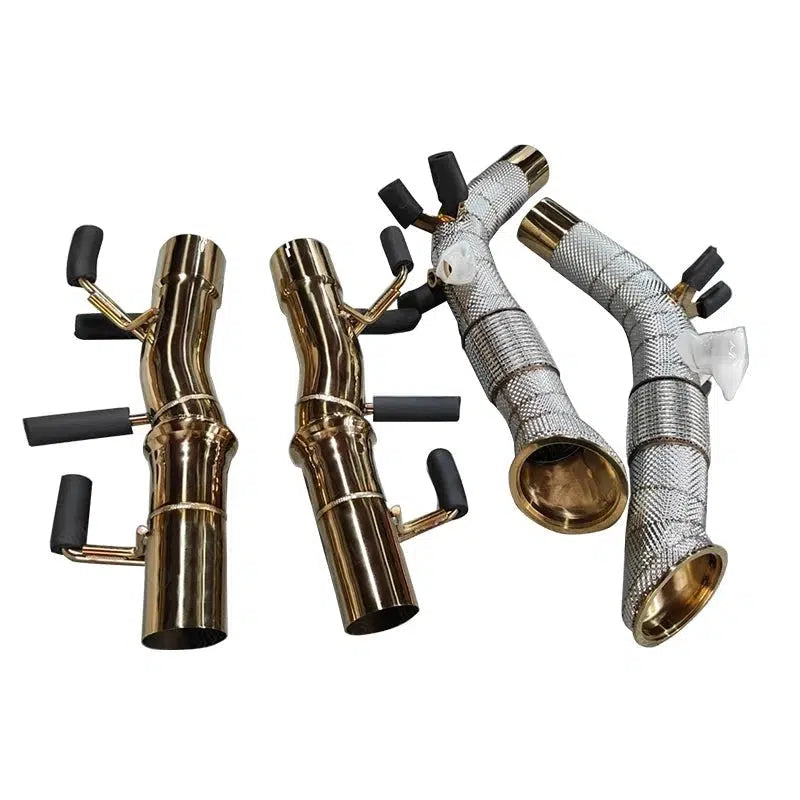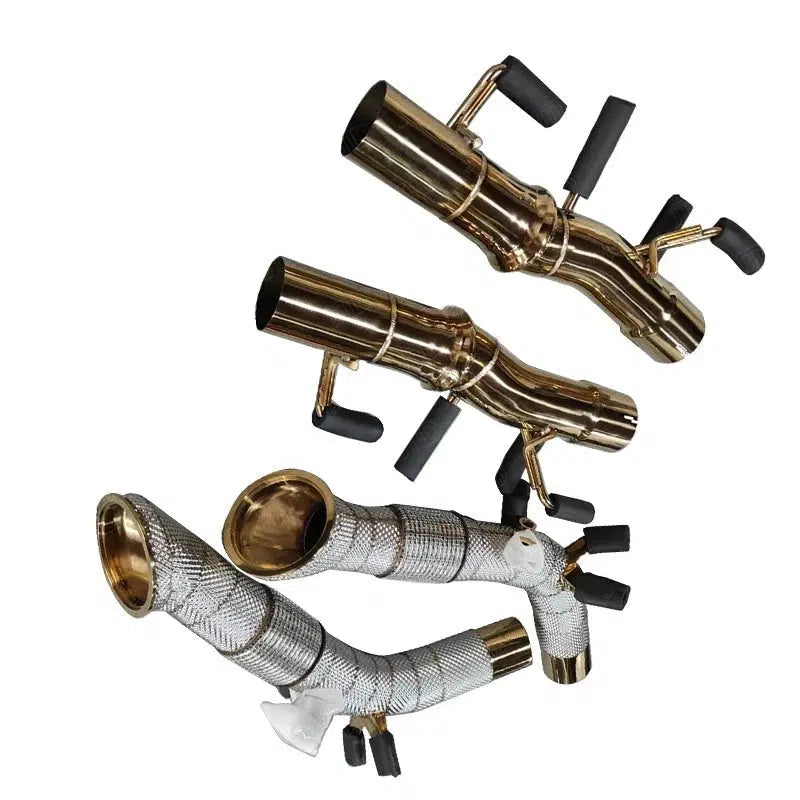 Ferrari Sf90 Cat Less Downpipes Primary & Secondary With Heat Shield
---
Fitment Guaranteed
Dry Carbon Fiber with 2x2 weave
UV Protectant Clear Coat
3M Tape & Screws Included

Designed by eurobahndynamics in california
Free Shipping Worldwide
Financing Available
14 day Return
Unleash the untamed power of your Ferrari SF90 with the Ferrari SF90 Cat Less Downpipes Primary & Secondary with head shield – a revolutionary upgrade designed to redefine performance, maximize power, and amplify the exhilaration of your driving experience.

Crafted with precision from high-quality materials, these cat-less downpipes represent a leap forward in exhaust system engineering. By eliminating restrictive catalytic converters in both the primary and secondary sections, these downpipes unlock the full potential of your SF90's engine, allowing it to breathe freely and unleash a symphony of power.

The primary and secondary cat-less downpipes are meticulously designed to integrate seamlessly into the SF90's exhaust system. The result is not only a significant increase in horsepower and torque but also an enhanced exhaust note that resonates with the distinctive roar of a Ferrari at its most formidable.

Installation is a seamless process, allowing you to effortlessly integrate the cat-less downpipes into your Ferrari SF90. The precision fit ensures optimal performance without compromising the integrity of your vehicle. Meticulously inspected to meet the highest standards of quality and craftsmanship, these downpipes deliver an uncompromising driving experience that befits the Ferrari legacy.

Elevate your Ferrari SF90 to new heights with the Ferrari SF90 Cat Less Downpipes Primary & Secondary – a symbol of uncompromising performance, precision engineering, and the unbridled spirit of a true supercar. Immerse yourself in the world of unparalleled automotive innovation and craftsmanship, and experience the thrill of driving a Ferrari enhanced with these extraordinary downpipes. Make a distinctive mark on the road with the perfect blend of power and precision, courtesy of the Ferrari SF90 Cat Less Downpipes Primary & Secondary.