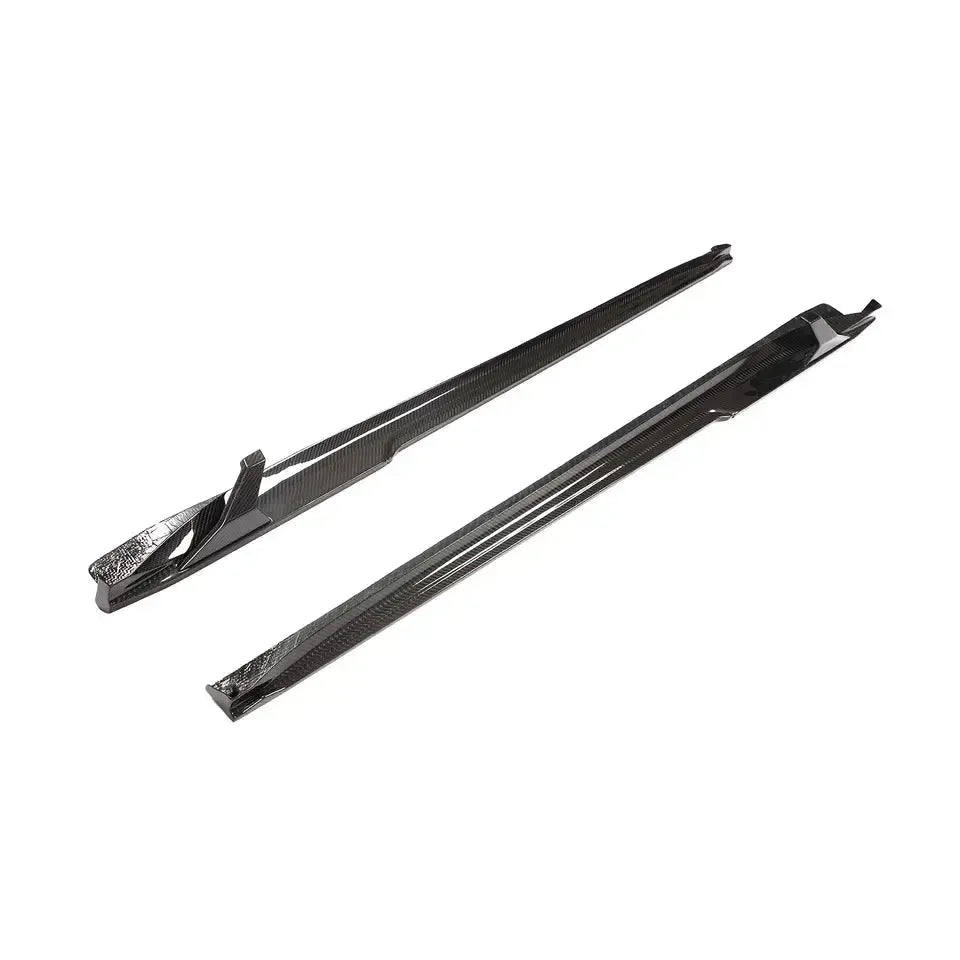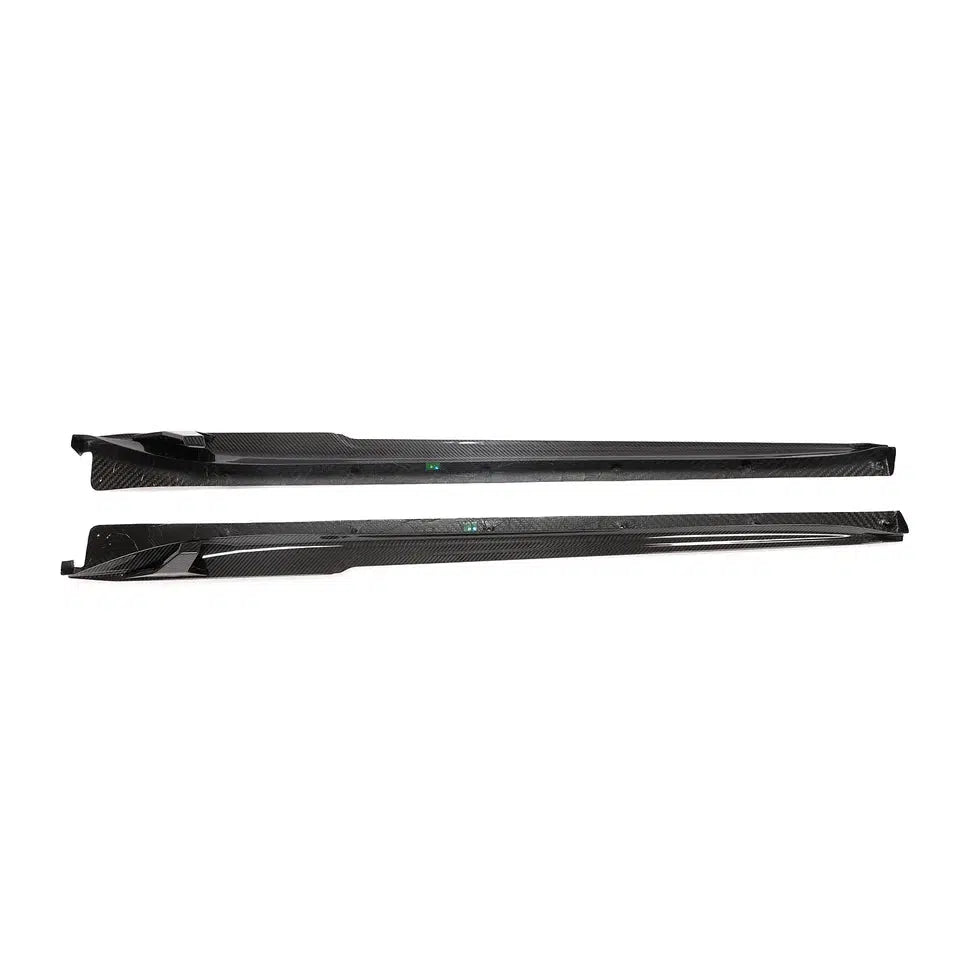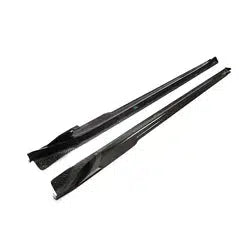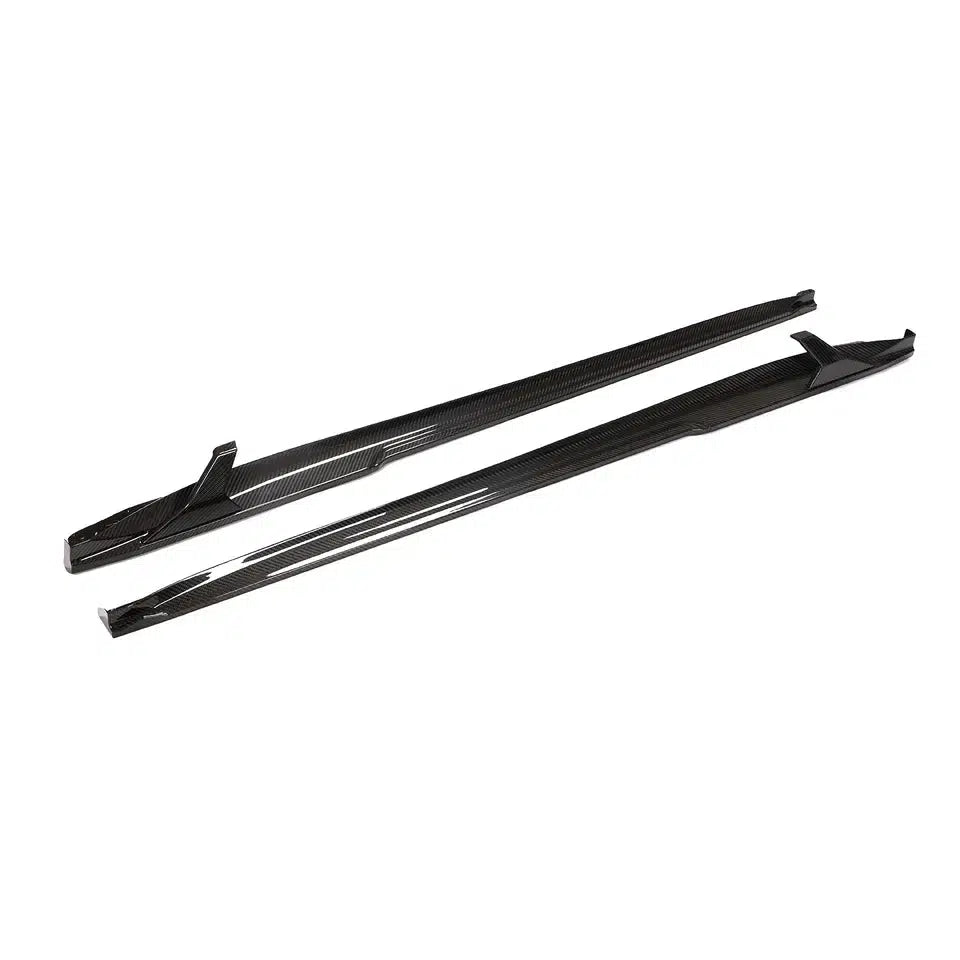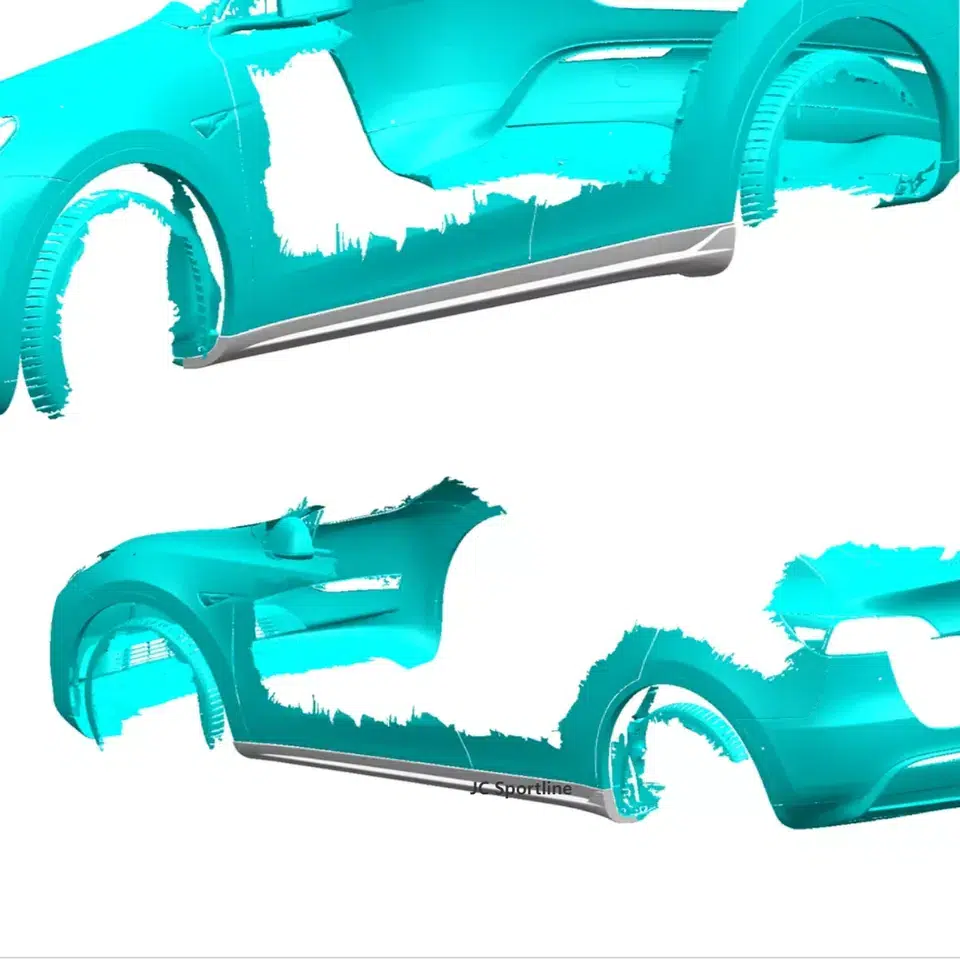 Carbon Fiber 991 Side Skirts For Porsche 911 991 Carrera 4 GTS 3.0T 2017-2019
---
Fitment Guaranteed
Dry Carbon Fiber with 2x2 weave
UV Protectant Clear Coat
3M Tape & Screws Included

Designed by eurobahndynamics in california
Free Shipping Worldwide
Financing Available
14 day Return
Elevate your Porsche 911 991 Carrera 4 GTS 3.0T from 2017-2019 to new heights of style and performance with our Carbon Fiber 991 Side Skirts. These meticulously crafted side skirts are the ultimate enhancement for discerning Porsche enthusiasts who demand both striking aesthetics and race-inspired function.

Key Features:

Carbon Fiber Excellence: Crafted with precision from premium-quality carbon fiber, our 991 Side Skirts strike the perfect balance between lightweight construction and extraordinary durability. The carbon fiber weave not only adds a touch of modern sophistication but also embodies a sporty, racing-inspired aesthetic that complements the Carrera 4 GTS's performance heritage.

Aerodynamic Prowess: These side skirts are more than just a visual upgrade; they're engineered for performance. Their innovative design enhances aerodynamics, directing airflow to optimize downforce and improve stability at high speeds, ensuring you maintain complete control during spirited drives.

Precise Fitment: Tailored to seamlessly integrate with your Porsche 911 991 Carrera 4 GTS 3.0T, these side skirts serve as direct replacements for the stock components. Installation is straightforward, guaranteeing a seamless match with your vehicle's existing design.

Visual Impact: The Carbon Fiber Side Skirts don't just enhance performance; they also elevate the visual appeal of your Carrera 4 GTS. They exude modern sophistication and a sporty edge, setting your car apart with a bold, high-performance statement.

Quality Assurance: Our unwavering commitment to quality ensures that you receive products that surpass your expectations. The carbon fiber construction undergoes rigorous inspection to ensure impeccable craftsmanship.

Enhanced Resale Value: Upgrading your Porsche with these Carbon Fiber Side Skirts doesn't just amplify your driving experience; it also increases your car's resale value. Prospective buyers recognize and appreciate the value of these performance and aesthetic enhancements.

Whether you're a dedicated Porsche enthusiast looking to optimize track performance or want to make a powerful style statement on the open road, the Carbon Fiber Side Skirts are the ultimate accessory to fulfill your automotive aspirations.

Elevate your Porsche driving experience, make a memorable style statement, and enhance your car's performance with these Carbon Fiber Side Skirts. Refuse to settle for the ordinary – choose the extraordinary. Uplift your Porsche 911 991 Carrera 4 GTS 3.0T with the finest in the industry. Order your side skirts today and experience the pinnacle of automotive innovation.