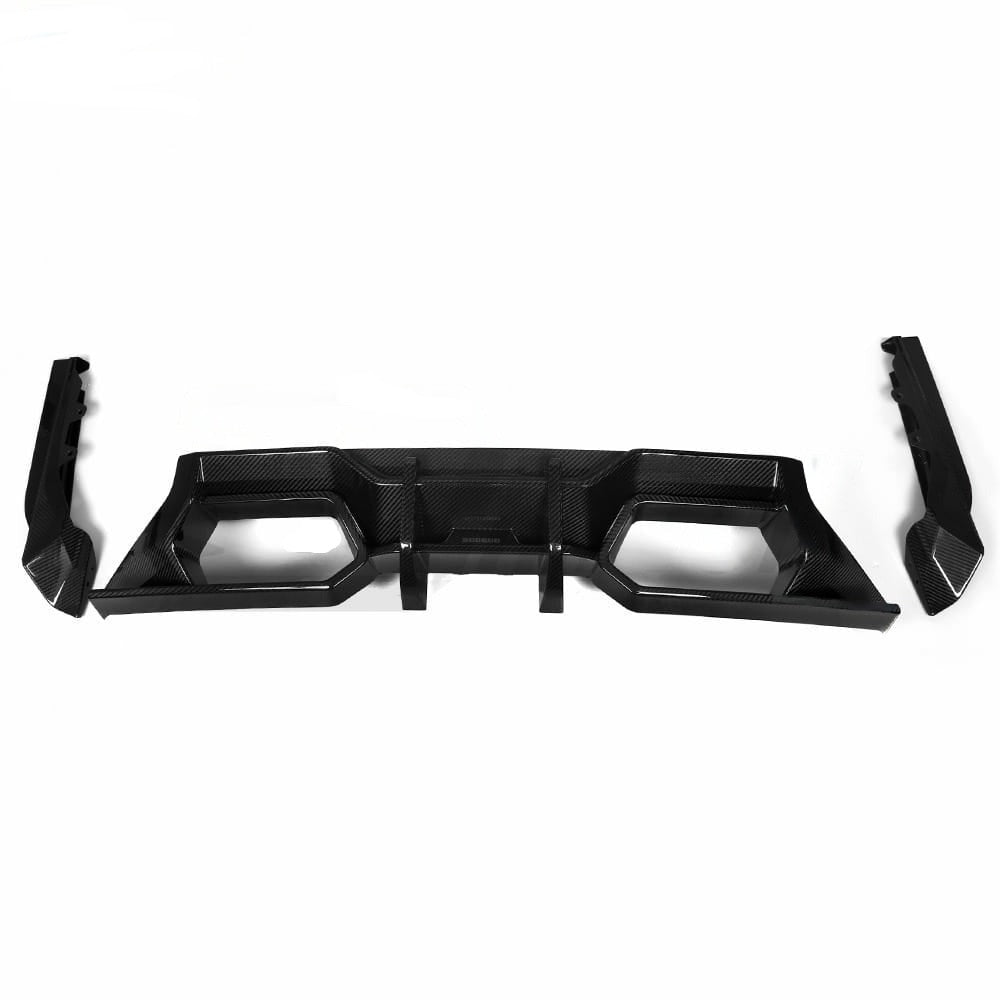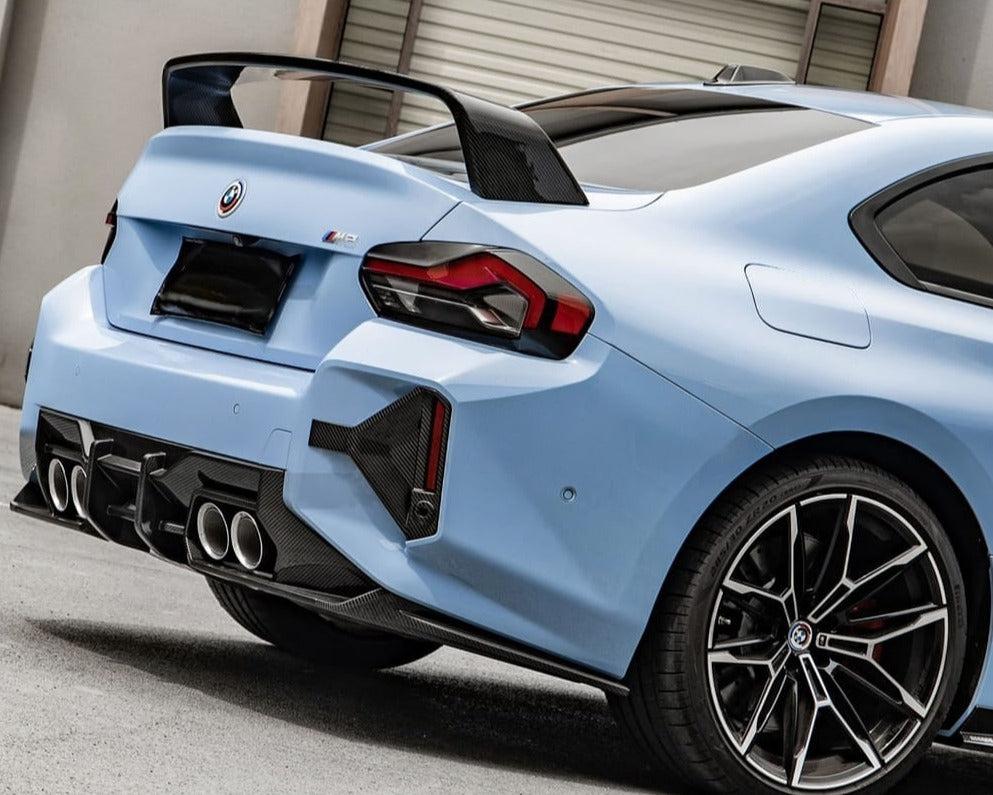 BMW G87 M2 SQA Style Rear Carbon Fiber Diffuser
---
Fitment Guaranteed
Dry Carbon Fiber with 2x2 weave
UV Protectant Clear Coat
3M Tape & Screws Included

Designed by eurobahndynamics in california
Free Shipping Worldwide
Financing Available
14 day Return
Introducing the BMW G87 M2 SQA Style Rear Carbon Fiber Diffuser – Elevate Your Drive!

Unleash the full potential of your BMW G87 M2 with the ultimate blend of performance, style, and precision engineering. Our SQA Style Rear Carbon Fiber Diffuser is a stunning enhancement that not only enhances your vehicle's aerodynamics but also adds a touch of aggressive sophistication to your car's rear end.

Key Features:

Premium Carbon Fiber Construction: Crafted from high-quality, lightweight carbon fiber, this diffuser ensures top-tier strength without adding unnecessary weight to your vehicle. Carbon fiber isn't just for looks; it enhances your car's performance by reducing drag and optimizing downforce.

SQA Style Design: The SQA Style design is more than just a visual upgrade; it's a statement. With bold, angular lines and a sleek, modern aesthetic, this diffuser complements the BMW M2's sporty and aggressive personality.

Perfect Fit: Precision-engineered to seamlessly fit your BMW G87 M2, this diffuser requires no modifications or adjustments. It easily replaces your stock diffuser, ensuring a hassle-free installation process.

Enhanced Aerodynamics: The unique design of the SQA Style Rear Carbon Fiber Diffuser optimizes airflow, reducing turbulence and improving aerodynamic efficiency. This results in improved stability and grip, especially at high speeds and during spirited driving.

Exquisite Finish: The glossy carbon fiber finish not only looks fantastic but is also highly durable, capable of withstanding the rigors of the road while maintaining its flawless appearance.

OEM-Level Quality: Manufactured to meet and exceed OEM standards, you can trust in the quality and durability of this product. It's built to last and designed for performance enthusiasts.

Upgrade your BMW G87 M2 with the BMW G87 M2 SQA Style Rear Carbon Fiber Diffuser – where form meets function to enhance your driving experience. Whether you're cruising through the city or pushing the limits on the track, this diffuser will not only turn heads but also provide tangible benefits in terms of performance and stability.

Elevate your ride and leave a lasting impression with the perfect combination of aesthetics and function. Experience the difference with the BMW G87 M2 SQA Style Rear Carbon Fiber Diffuser today. Your BMW deserves nothing less than the best, and this is it.