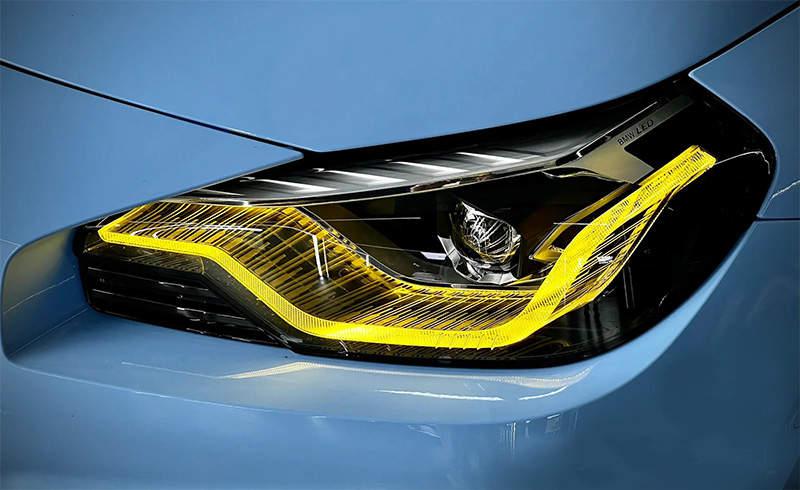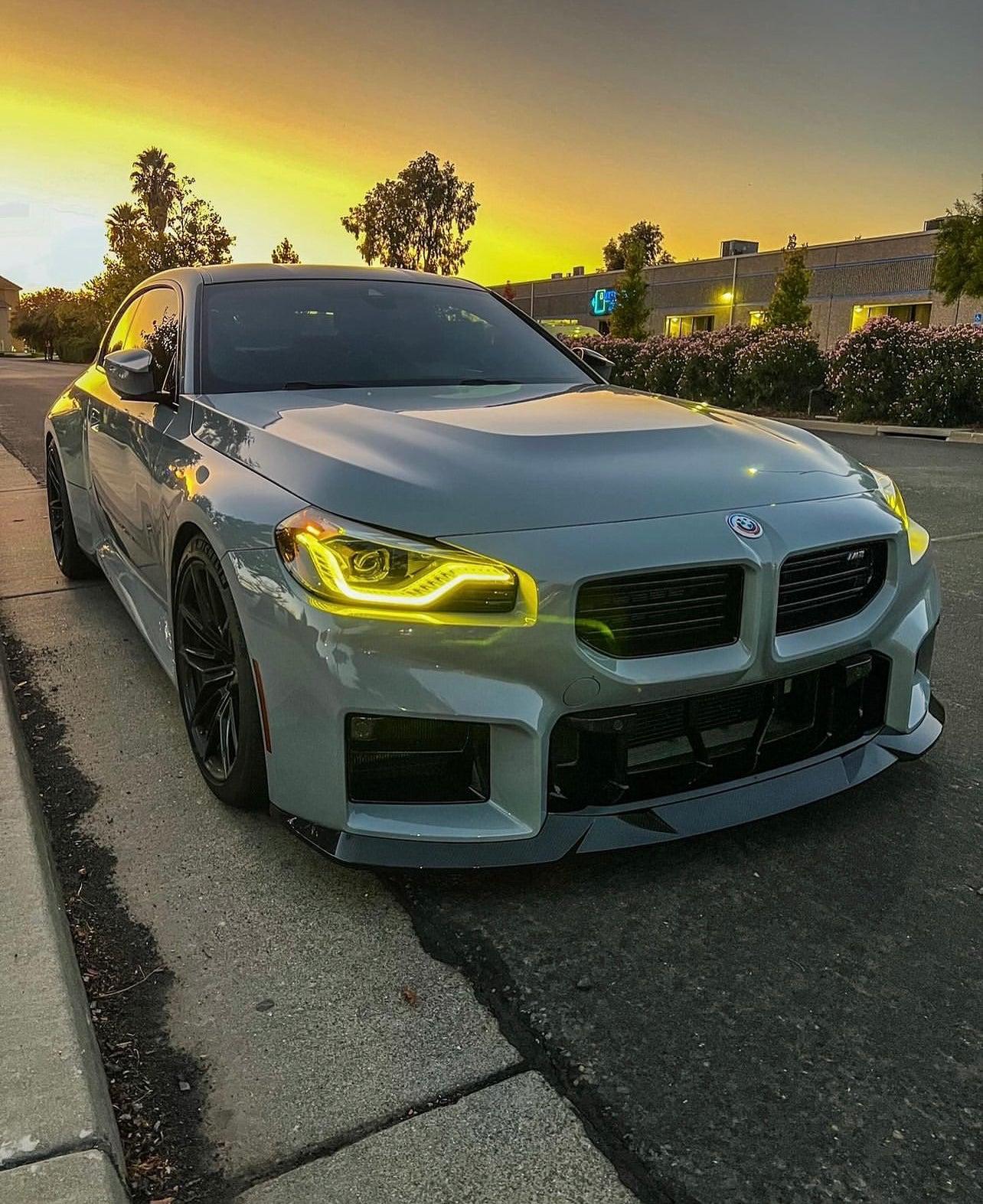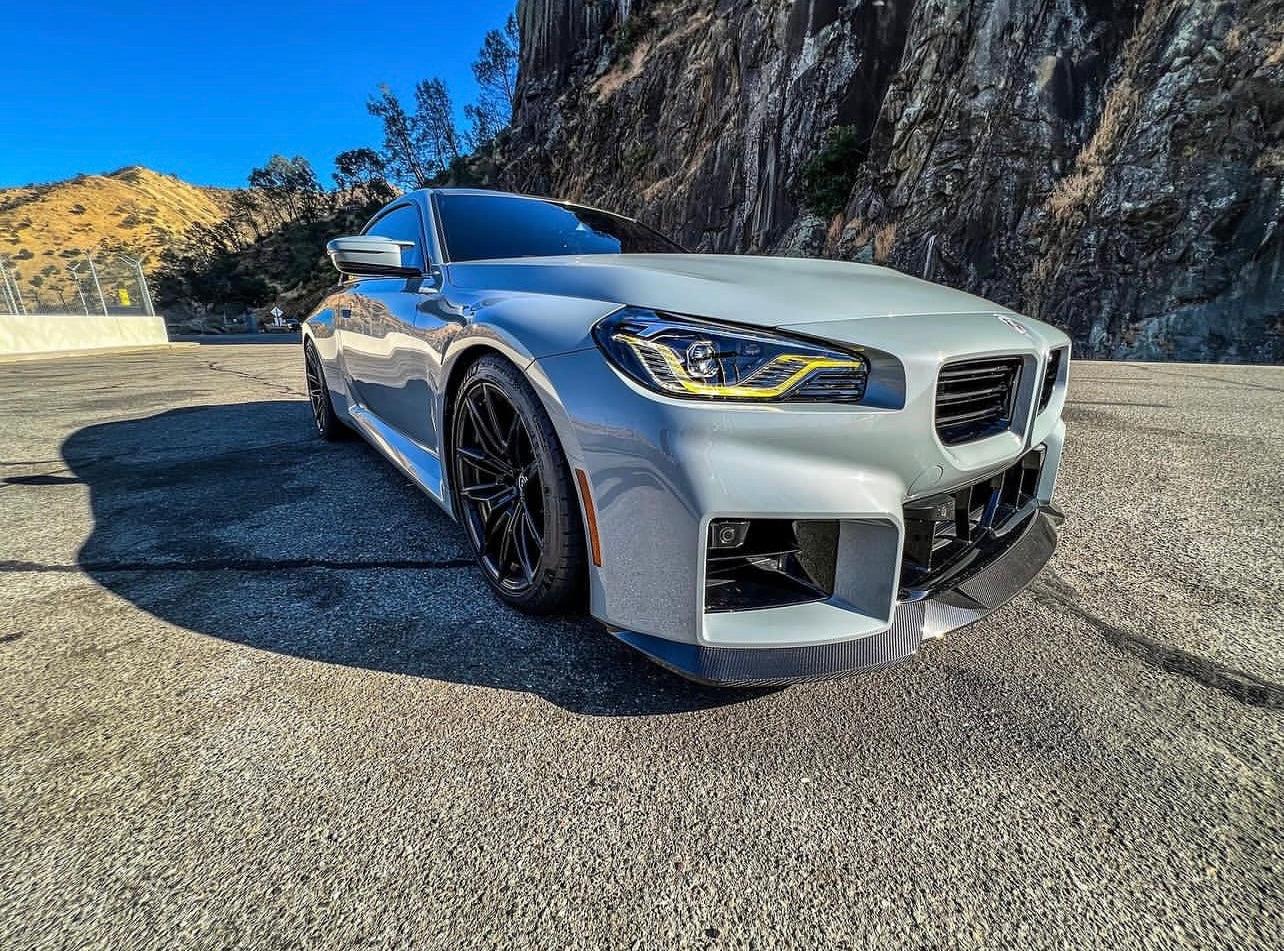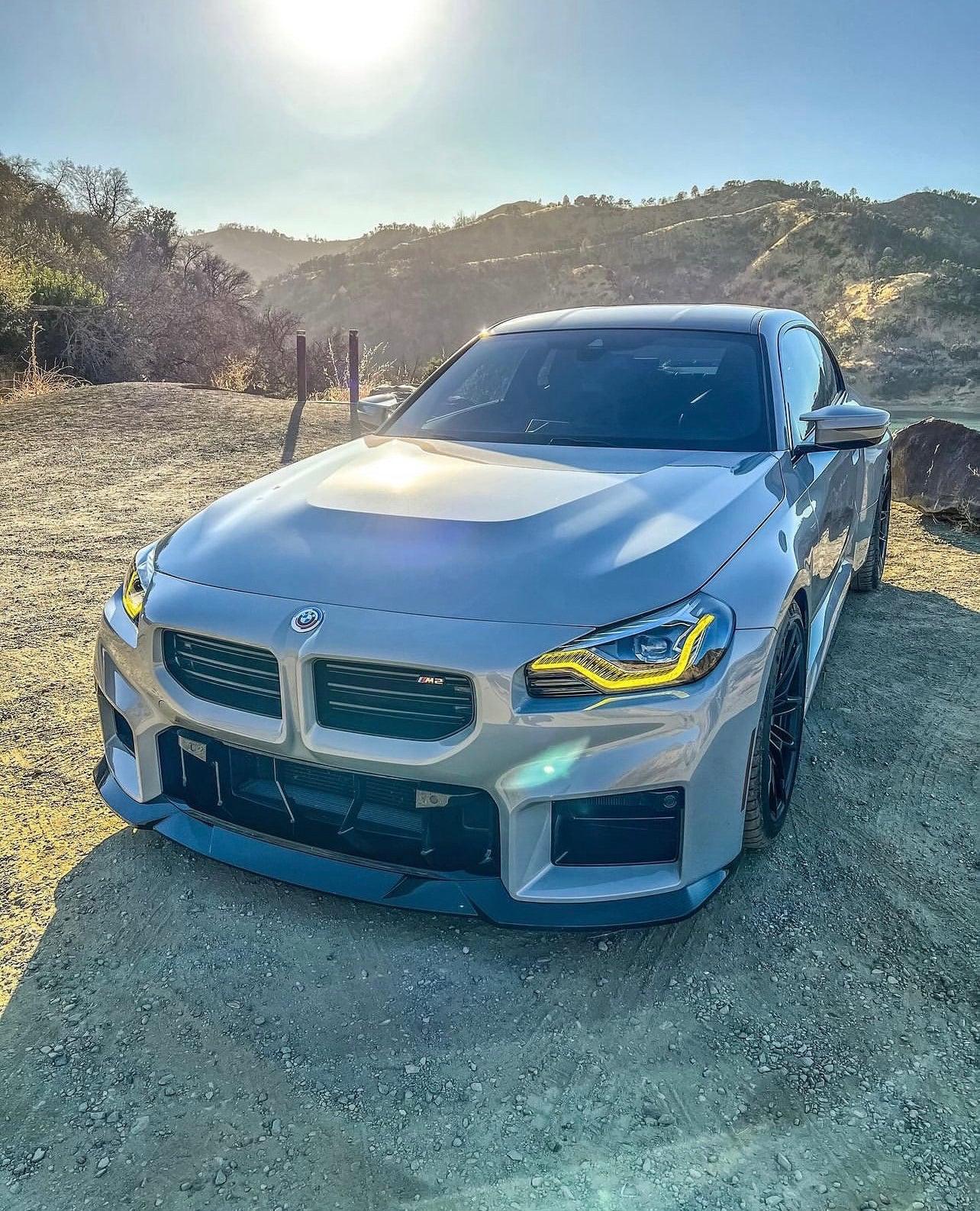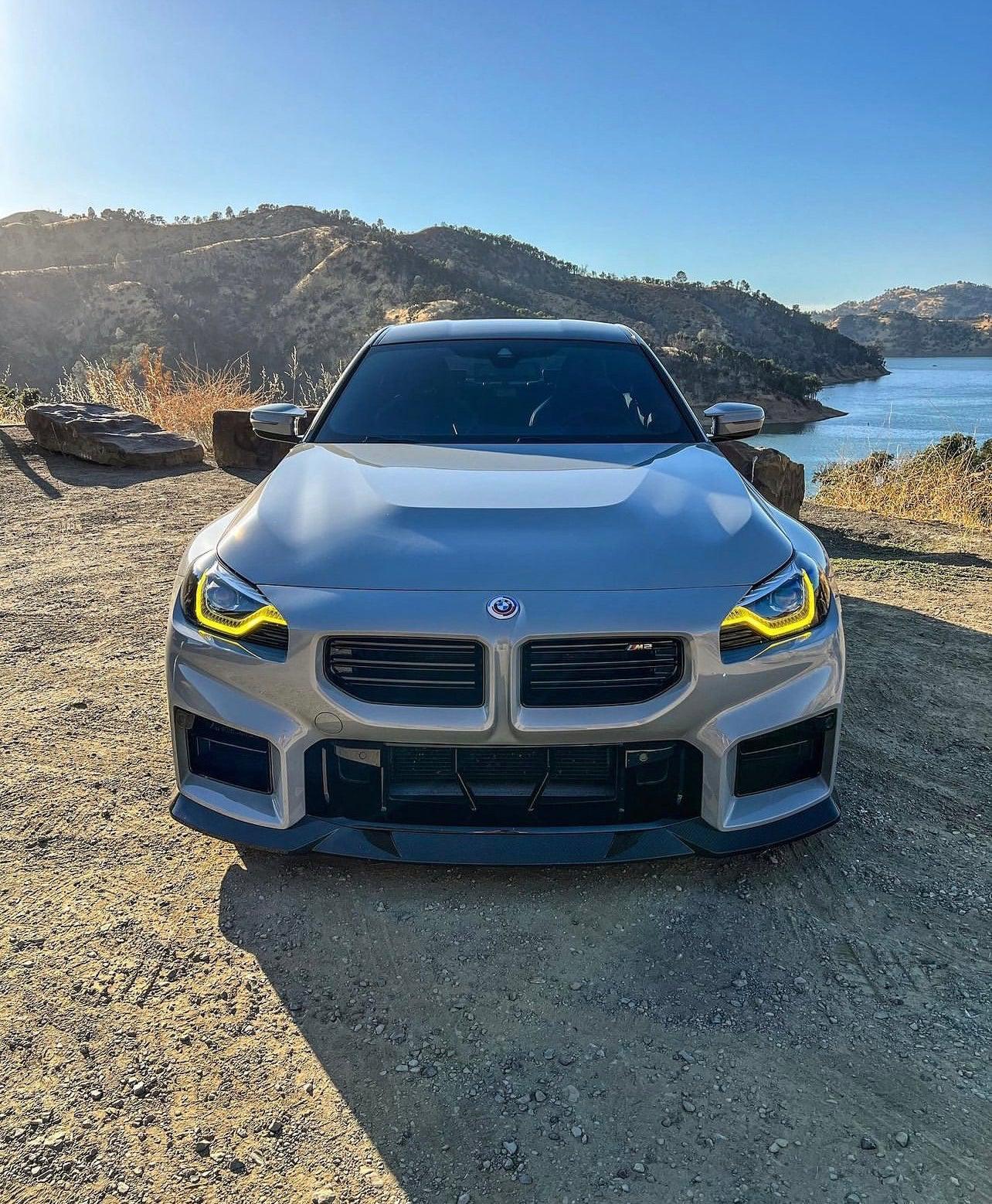 BMW G42 2 Series/ G87 M2 Yellow Drl Module
---
Fitment Guaranteed
Dry Carbon Fiber with 2x2 weave
UV Protectant Clear Coat
3M Tape & Screws Included

Designed by eurobahndynamics in california
Free Shipping Worldwide
Financing Available
14 day Return
Introducing our Yellow DRL head light module. The G42 2 Series/G87 M2 Icon Adaptive LED headlights are without a doubt some of the prettiest headlights produced by BMW, although they may definitely use some work. Your car will have the CSL race car-inspired look it deserves with the help of our CSL Yellow DRL upgrade.

The best thing is that installation can be done with only a few simple tools in the convenience of your own garage and is completely plug and play. Our upgrade kit for the CSL Yellow DRL module includes 

Complete CSL Yellow DRL LED boards for left and right headlights
Thermal conductive adhesive
Plug and play installation (fully reversible)
OEM Switchback turn signal functionality retained

Fitments:

2021 -2024 G42 2 Series
2022-2024 G87 M2
Give your vehicle a bold and distinctive look with the CSL Yellow Headlight DRL (Daytime Running Light) Module Upgrade. Designed for both style and safety, this innovative automotive accessory transforms your headlights into a striking feature. Below, we explore the key features of the CSL Yellow Headlight DRL Module Upgrade:

1. Vibrant Yellow Daytime Running Lights:

Elevate your vehicle's appearance with brilliant yellow DRLs that not only catch the eye but also enhance visibility during the day. The intense yellow hue adds a sporty and unique touch to your vehicle's front end.
2. Instant Upgrade:

This module upgrade is a quick and easy way to refresh your vehicle's look. It directly replaces your standard DRLs, requiring minimal installation effort. You'll be amazed at the transformation in just a matter of minutes.
3. High-Quality LED Technology:

CSL utilizes advanced LED technology to ensure that the yellow DRLs are not only eye-catching but also exceptionally bright and efficient. The LEDs are long-lasting and energy-efficient, reducing strain on your vehicle's electrical system.
4. Sleek and Seamless Integration:

Crafted with precision, these DRL modules seamlessly integrate into your vehicle's headlight assembly. They fit snugly and maintain the original aesthetics of your vehicle, creating a cohesive and factory-like appearance.
5. Enhances Road Safety:

Yellow DRLs are proven to enhance visibility during the daytime, making your vehicle more conspicuous to other drivers. This added safety feature can reduce the risk of accidents and ensures you're seen from a distance.
6. Eye-Catching Style:

The intense yellow light emitted by these DRL modules sets your vehicle apart from the crowd. Whether you're driving on city streets or cruising the highway, your vehicle will turn heads and leave a lasting impression.
7. Weather-Resistant Build:

Built to withstand the elements, CSL Yellow Headlight DRL Modules are designed to be weather-resistant, ensuring optimal performance in rain, snow, or shine. They are built to last and maintain their striking appearance over time.
8. Vehicle Compatibility:

CSL offers a wide range of compatibility, making these DRL modules suitable for various makes and models. Be it a car, truck, or SUV, you can enjoy the unique and stylish appearance of yellow DRLs.
9. Regulatory Compliance:

CSL Yellow Headlight DRL Modules are designed to meet or exceed regulatory standards, ensuring that they are road-legal and safe for use. You can enjoy the enhanced visibility and style without any legal concerns.
10. Satisfaction Guaranteed:
- CSL is committed to customer satisfaction, offering a warranty and excellent customer support. With this upgrade, you can enjoy peace of mind, knowing you've invested in a high-quality product.

Upgrade your vehicle's appearance and safety with the CSL Yellow Headlight DRL Module Upgrade. Elevate your style, make a statement, and enhance your visibility on the road with these vibrant and efficient daytime running lights. Experience the difference and transform your vehicle today!